I walk the whole store for you every Monday when Costco Sales and Costco Flyer sales are released for the week, then post them here and on our Facebook page.
Want to see what might be on sale next week??? Click the picture below to see what was on sale last year at Costco!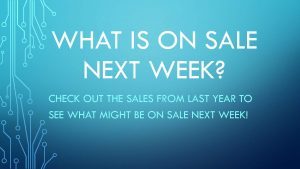 NEVER MISS A POST! Join the Costco East Facebook group to get updated whenever I make a new post! https://www.facebook.com/costcoeast/.
ALSO you can come and see my Instagram feed with Pics of my weekly Costco shopping trips, Dexter and Ewok being lazy cats and pictures of things that I have cooked with anything I've purchased at Costco. You can find that here! https://www.instagram.com/costco_east_fan_blog/
Subscribe to website updates by signing up below
and you'll get a confirmation email from "FeedBurner Email Subscriptions". Click the link within it to activate your subscription and you'll be notified by email whenever I post (1 or 2 times weekly). Check your spam filter or contact me if you have questions or do not receive a confirmation email.
Hello Costco family!
I'm excited to announce that this week's post has been sponsored by L'Oreal.  We've review an awesome group of products to help me look better than I should such as…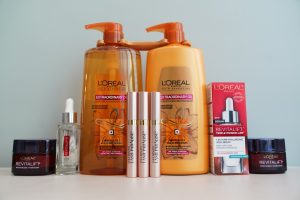 We are also offering two great Facebook contests for you to enter with some great prizes:
L'Oréal Paris Voluminous Lash Paradise Prize Pack (enter here)
(1) Lash Paradise mascara – MSRP $13.99
(1) SuperSlim eyeliner black –MSRP $11.99
(1) Brow Definer shade (the winner can choose the shade that works for them) –MSRP $12.99
(1) Infallible Pro-last eyeliner black –MSRP $12.99
L'Oréal Paris Extraordinary Oil Shampoo and Conditioner Prize Pack (enter here)
(1) Extraordinary Oil Shampoo 385ml – MSRP $5.99
(1) Extraordinary Oil conditioner 385ml – MSRP $5.99
(1) Extraordinary Oil penetrating oil 100ml – MSRP $8.99
(1) Extraordinary Oil nourishing mask 300ml – MSRP $8.99
(1) Extraordinary Oil Rapid Reviver 180ml – MSRP $5.99
(1) 8-second Wonder Water Resurfacing treatment 200ml – MSRP $12.99
L'Oréal Revitalift Prize Pack (enter here)
(1) Revitalift Triple Power LZR Hyaluronic Acid Serum MSRP – 39.99
(1) Revitalift Triple Power LZR moisturizer MSRP – $39.99
To enter just click on the links above to find out how to enter!  As a bonus, all the reviewed items excluding the serum are on sale this week, so make sure to pick up a package while you are in the warehouse (or purchase them Costco.ca).
Good Luck Everyone!
Contests aside it seems like we went from zero to 60 in 1 second!
The restaurant opened up and had 2 awesome days! Obviously with a few kinks to work out, but nothing major. Mostly figuring out how to direct people to follow the COVID-19 signage. The reality is once people walk into a restaurant they forget how to read things, like the menu…
Fish and Chips for example.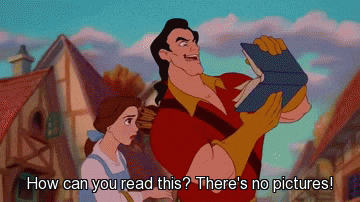 True story.
TRUE. STORY.
So getting people to follow arrows, pick up a menu and "order here" and then "pay here" and then "come back in about 10 minutes" is a little tricky. If I didn't have an appreciation for what retail workers had been through with all these new rules I certainly would now! (Though I do have an appreciation for what retail workers go through since I was 15 when I started working in retail)
Anyhow, I'm exhausted… Amazing how even a shortened weekend schedule now feels like a marathon after not doing it for a few months…
So let's unwind with the "Cats of Costco"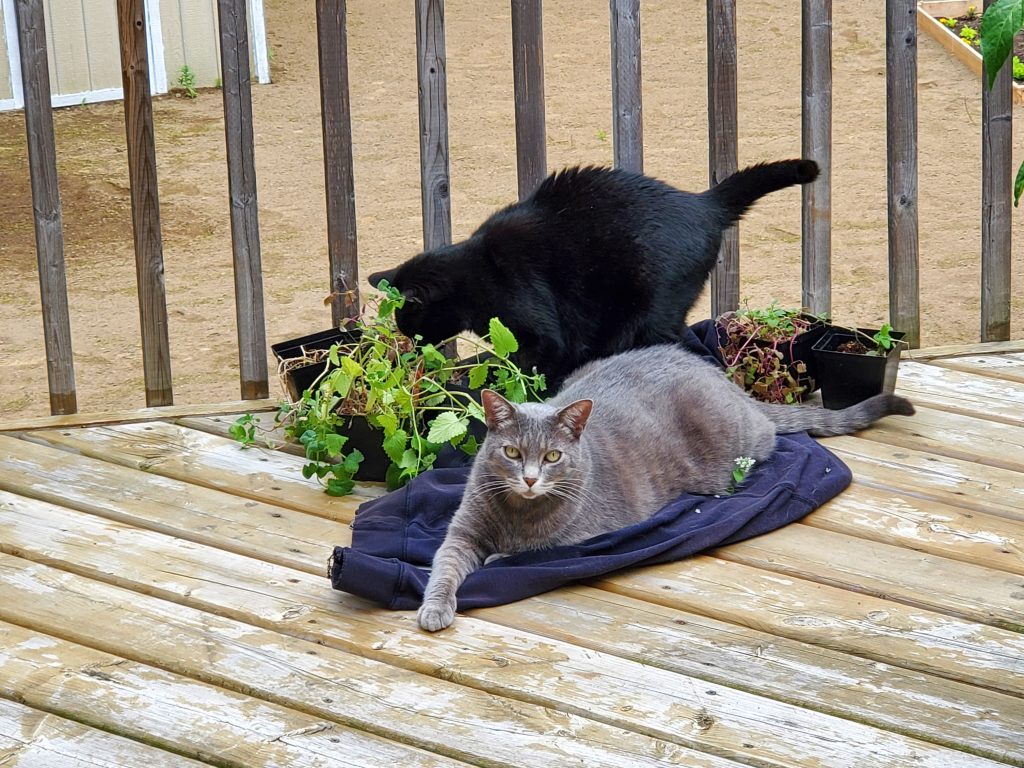 Dexter and Ewok wanted to have a back deck party today, so I put all of their catnip plants out (the sad ones and the happy ones) and gave Dexter a little bed (A sweatshirt headed for the wash) to roll around on.
They were happy obviously!
As we are all getting back to normal I think it's important to remember we're not out of the weeds yet, and each province has their own Health recommendations based on the provinces individual risk assessment and I would recommend that you follow the recommendations for your specific province. Information can be found at the following websites.
Newfoundland COVID-19 information
New Brunswick COVID-19 information
Nova Scotia COVID-19 information
So there you go, a little reading material for you.
As always wash your hands with soap and water often, pet cats & tell them they're cute, and stay safe and healthy!
Awww…. It's almost like they like each other! (at least until I sneak up on them…)
See you soon folks.
Please note:
The price at your local Costco takes precedent (or precedence) over the prices listed on this blog.
Costco liquidation/Manager's Special items (ending in .97) vary from store to store.
An asterisk (*) on the price tag means the item is not being re-ordered.
If there is something you really want, ***double check the expiry date*** as some Costco sales items do end mid-week.
***This is a fan run, independent page with no affiliation or endorsement by Costco Wholesale***
The food brands available can differ from region to region. Pictures are taken at a store in Ontario. Sale items should apply to Costco locations in Ontario, Quebec, New Brunswick, Newfoundland & Nova Scotia, if the item is in stock at your store. There will likely be a few deals not shown here in your store. If this blog has helped you save money, consider sharing www.cocoeast.ca with your friends and family! If you see deals at your store that aren't on this blog, post them in the comments and help spread the money saving love!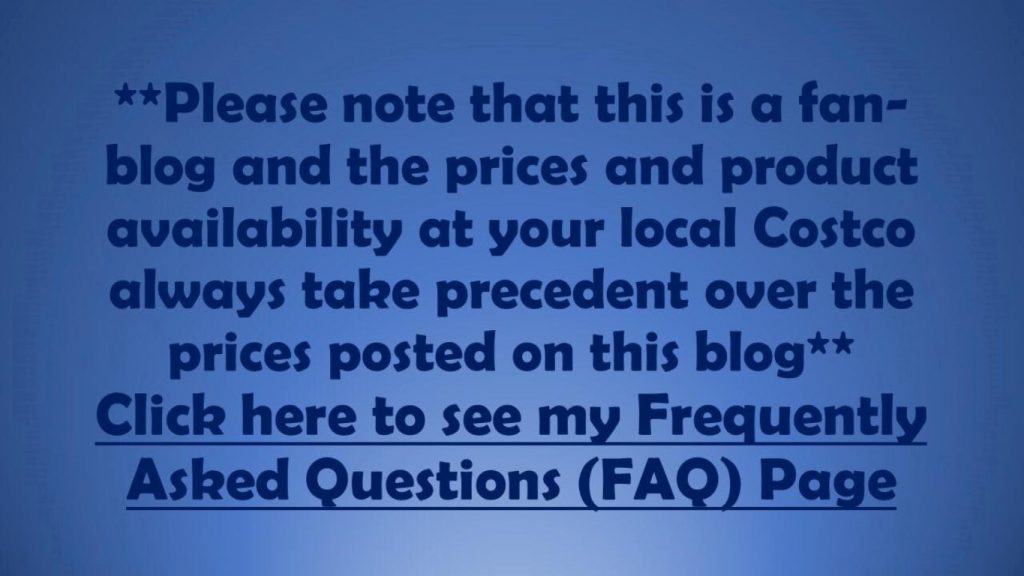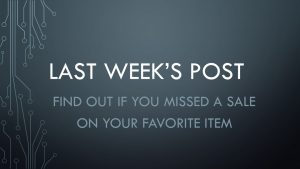 Costco Flyer Sales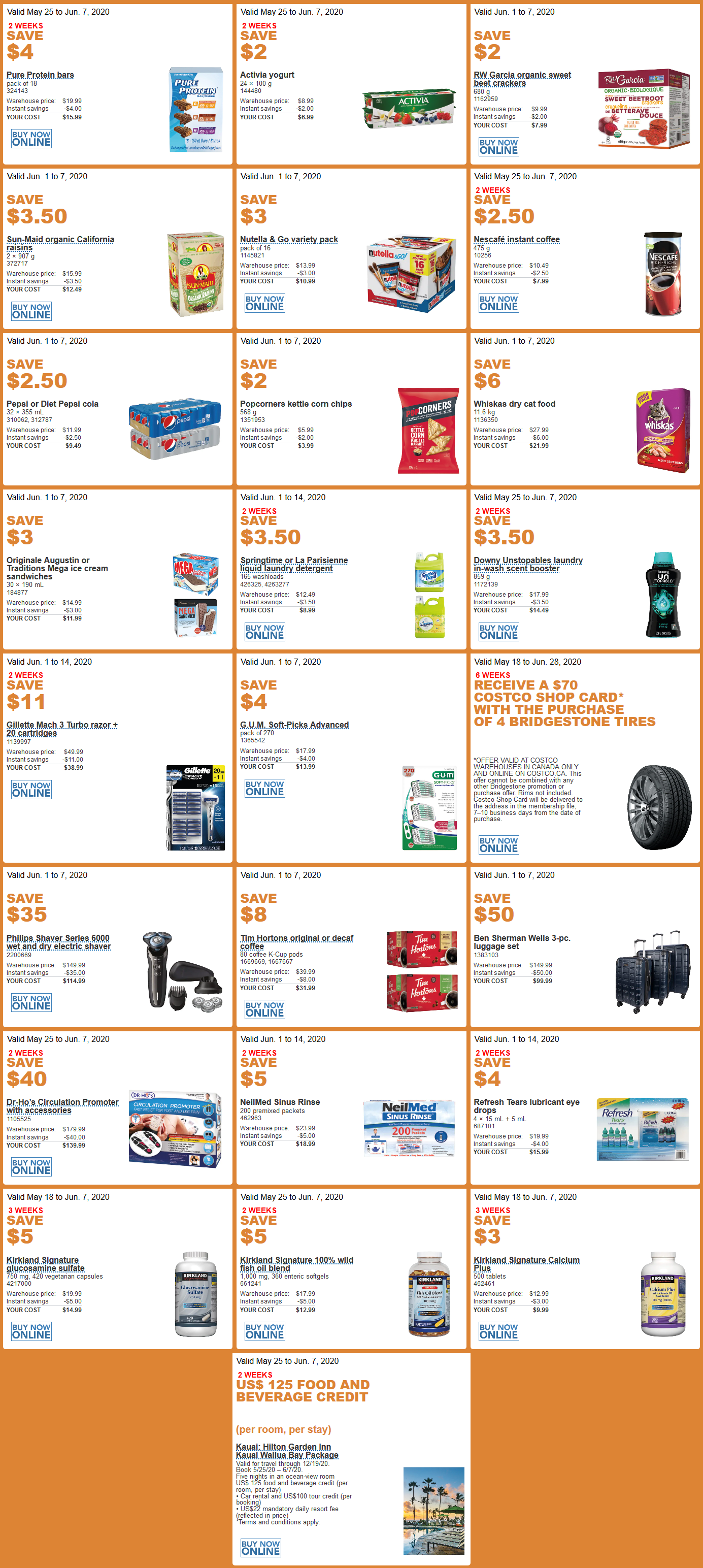 Costco Treasure hunt sales