Costco Canada Flyer sales & sale Items May 25th – 31st 2020 – Ontario, Quebec & Atlantic Canada
I walk the whole store for you every Monday when Costco Sales and Costco Flyer sales are released for the week, then post them here and on our Facebook page.
Want to see what might be on sale next week??? Click the picture below to see what was on sale last year at Costco!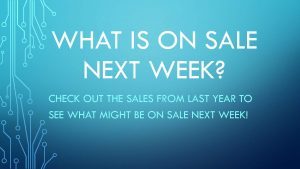 NEVER MISS A POST! Join the Costco East Facebook group to get updated whenever I make a new post! https://www.facebook.com/costcoeast/.
ALSO you can come and see my Instagram feed with Pics of my weekly Costco shopping trips, Dexter and Ewok being lazy cats and pictures of things that I have cooked with anything I've purchased at Costco. You can find that here! https://www.instagram.com/costco_east_fan_blog/
Subscribe to website updates by signing up below
You'll get a confirmation email from "FeedBurner Email Subscriptions". Click the link within it to activate your subscription and you'll be notified by email whenever I post (1 or 2 times weekly). Check your spam filter or contact me if you have questions or do not receive a confirmation email.
Summer certainly arrived with a bang didn't it Costco family???
We were out clearing and burning brush for about 9 hours (!!!) yesterday and I'm not sure who is more burnt, me or the brush?
Perhaps too soon for a mic drop? That wasn't even that funny…
Anyhoo, With the weather being B.B.Q. and other summer activity appropriate (though grilling could be done in the dead of winter) perhaps it's time for more out-doorsy kind of things like the OFF! family care insect repellent 2x170g -4.00 @ 15.99. And seeing as mosquitoes, black flies and ticks seem to not know how to socially distance themselves from me this is now a must for me. Grab some Garnier Ombrelle kids sunscreen SPF 60 2x200ml for $7.00 off (@19.99) to keep the sunburns at bay, slice up some Balderson 2yr old cheddar (750g -3.50 @ 13.49) and get that grill fired up for some cheeseburgers topped with Kettle Creek BBQ sauce (2x700ml -2.00 @3.99, Which is what we had tonight… Well  cheeseburger & a veggieburger)
Then throw all the dishes in the dishwasher and relax! (which is what we're doing) Also using the Cascade power clean dish detergent (115 tabs) that's on sale for $4.00 off @ 15.99… No fuss, no Muss!
During busy times like these, the dishwasher is a huge bonus…
It feels odd to say "busy times like these". I mean it seems like things haven't been "busy" since early March right???
Costco certainly felt a bit busier than usual, but there was no line-up to get in this morning. There was, however, a station set-up at the entrance offering masks to everyone, which I think is awesome! I suppose everyone will have their own opinion on the subject, but I feel a bit more comfortable wearing a mask inside stores for the time being so I'm gonna keep doing so!
Yes, it does seem like things are gearing up a bit. The restaurant is getting set to re-open (for take-out & delivery) on Thursday which makes me very excited!!! I really can't wait folks, though there is a lot of cleanup and prep to do to make the restaurant ready for customers. We're cleaning it from top to bottom tomorrow, and installing all the COVID-19 signage we're supposed to, we've already got sanitizer set up at various locations… We should be good to go!
With all that in mind, I'll keep it nice and brief this Monday and let you get to the sales. You especially Jan, I think this is the week you said you were heading back, no?
Ok folks, Ewok and I will be back very soon. Good night!
Please note:
The price at your local Costco takes precedent (or precedence) over the prices listed on this blog.
Costco liquidation/Manager's Special items (ending in .97) vary from store to store.
An asterisk (*) on the price tag means the item is not being re-ordered.
If there is something you really want, ***double check the expiry date*** as some Costco sales items do end mid-week.
***This is a fan run, independent page with no affiliation or endorsement by Costco Wholesale***
The food brands available can differ from region to region. Pictures are taken at a store in Ontario. Sale items should apply to Costco locations in Ontario, Quebec, New Brunswick, Newfoundland & Nova Scotia, if the item is in stock at your store. There will likely be a few deals not shown here in your store. If this blog has helped you save money, consider sharing www.cocoeast.ca with your friends and family! If you see deals at your store that aren't on this blog, post them in the comments and help spread the money saving love!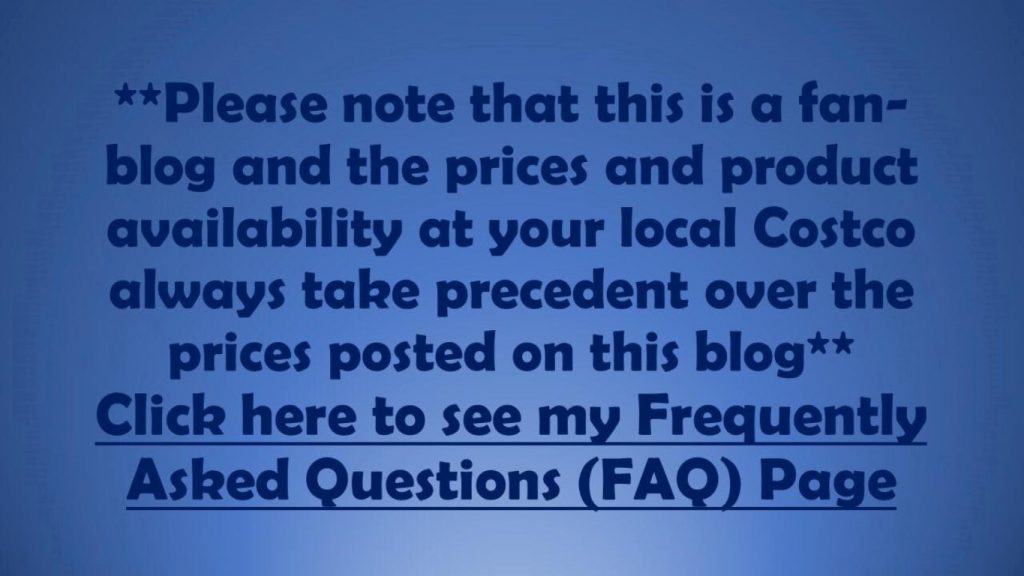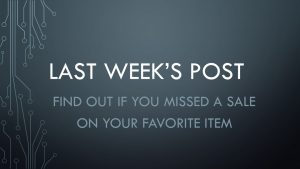 Costco Flyer Sales May 25th – 31st 2020
Costco Kingston Meat Department sales May 25th – 31st 2020
Costco Treasure hunt sales May 25th – 31st 2020