Costco Halloween sale Item special post! Sept 26th 2019 – Ontario, Quebec & Atlantic Canada
I walk the whole store for you every Monday when Costco Sale items and Costco Flyer sales are released for the week, then post them here and on our Facebook page.
NEVER MISS A POST! Join the Costco East Facebook group to get updated whenever I make a new post! https://www.facebook.com/costcoeast/.
ALSO you can come and see my Instagram feed with Pics of my weekly Costco shopping trips, Dexter and Ewok being lazy cats and pictures of things that I have cooked with anything I've purchased at Costco. You can find that here! https://www.instagram.com/costco_east_fan_blog/
Subscribe to website updates by signing up below
and you'll get a confirmation email from "FeedBurner Email Subscriptions". Click the link within it to activate your subscription and you'll be notified by email whenever I post (1 or 2 times weekly). Check your spam filter or contact me if you have questions or do not receive a confirmation email.
Oh it's the most wonderful time of the year!
I'm fairly certain that's a Halloween carol right??? Haha, obviously I know it's not, however Halloween is one of favorite holidays and Fall is one of my favorite seasons (most of you know this already) The colors of the changing leaves and the crunch they make when you step on them, the cooler weather also means I can break out the flannel sheets (purchased at Costco last fall!) and the warm plaid sweaters and leather jackets… I love it!
I received a package in the mail today from my Mother (another Halloween lover) and it was packed full of fun Halloween decorations.
That reminded me that I hadn't done up a post with all the Halloween costumes and candy Costco has in the aisles right now, so here we are!
I love that big anamatronic Witch stirring the cauldron, i would probably attach my fog machine to the bottom of it so that it was "bubbling and brewing" and spitting our fog; that would be pretty sweet.
Those big pose-n-stay skeletons would be a great addition to a lawn sized graveyard maybe crawling out from behind a big gravestone?
So many possibilities folks… I've only just really started to get a few small things out of the 2 or 3 rubbermaid bins marked "Halloween"… I don't think my partner wants to live in a Halloween themed world for an entire month, so I'll likely hav e to wait for the big stuff to come out; however a few small things never hurt anyone.
Of course that little graveyard village is ripe for the pickin' if you happen to be a small black cat named Ewok…
I have to keep my eyes open for missing coffins or skeletal mariachi musicians….
Anyhow, I wanted to share this little update with you before I ran off to work that way you can start pondering your Halloween future as well. I'd love to see some of your decorations or set-ups once you've got them up and running! Please feel free to share them with me!
Ok folks, happy spooky shopping!
Please note:
The price at your local Costco takes precedent (or precedence) over the prices listed on this blog.
Costco liquidation/Manager's Special items (ending in .97) vary from store to store.
An asterisk (*) on the price tag means the item is not being re-ordered.
If there is something you really want, ***double check the expiry date*** as some Costco sales items do end mid-week.
***This is a fan run, independent page with no affiliation or endorsement by Costco Wholesale***
The food brands available can differ from region to region. Pictures are taken at a store in Ontario. Sale items should apply to Costco locations in Ontario, Quebec, New Brunswick, Newfoundland & Nova Scotia, if the item is in stock at your store. There will likely be a few deals not shown here in your store. If this blog has helped you save money, consider sharing www.cocoeast.ca with your friends and family! If you see deals at your store that aren't on this blog, post them in the comments and help spread the money saving love!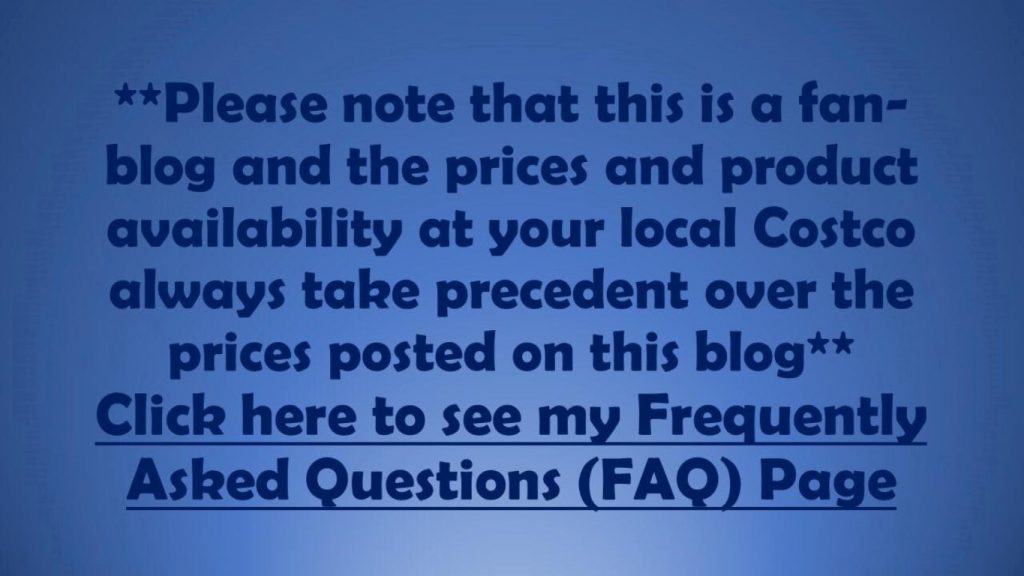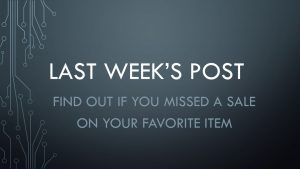 Costco Halloween sale items