I walk the whole store for you every Monday when Costco Sale items and Costco Flyer sales are released for the week, then post them here and on our Facebook page.
NEVER MISS A POST! Join the Costco East Facebook group to get updated whenever I make a new post! https://www.facebook.com/costcoeast/.
ALSO you can come and see my Instagram feed with Pics of my weekly Costco shopping trips, Dexter and Ewok being lazy cats and pictures of things that I have cooked with anything I've purchased at Costco. You can find that here! https://www.instagram.com/costco_east_fan_blog/
Subscribe to website updates by signing up below
and you'll get a confirmation email from "FeedBurner Email Subscriptions". Click the link within it to activate your subscription and you'll be notified by email whenever I post (1 or 2 times weekly). Check your spam filter or contact me if you have questions or do not receive a confirmation email.
Well it must be Monday, and another batch of Costco Sales items has come our way.
***Just a quick note before we dive in here, and most of you know this already; if there is a specific item you see on this blog that you are interested in, always call to check pricing and inventory levels at the Costco warehouse you intend to shop at.  Take a look at the F.A.Q. for some more info about this***
I'm not gonna lie, I bought a box of Halloween candy (It was on sale and my favorite variety, The Nestle 120 variety box for $4.00 off @ $15.99)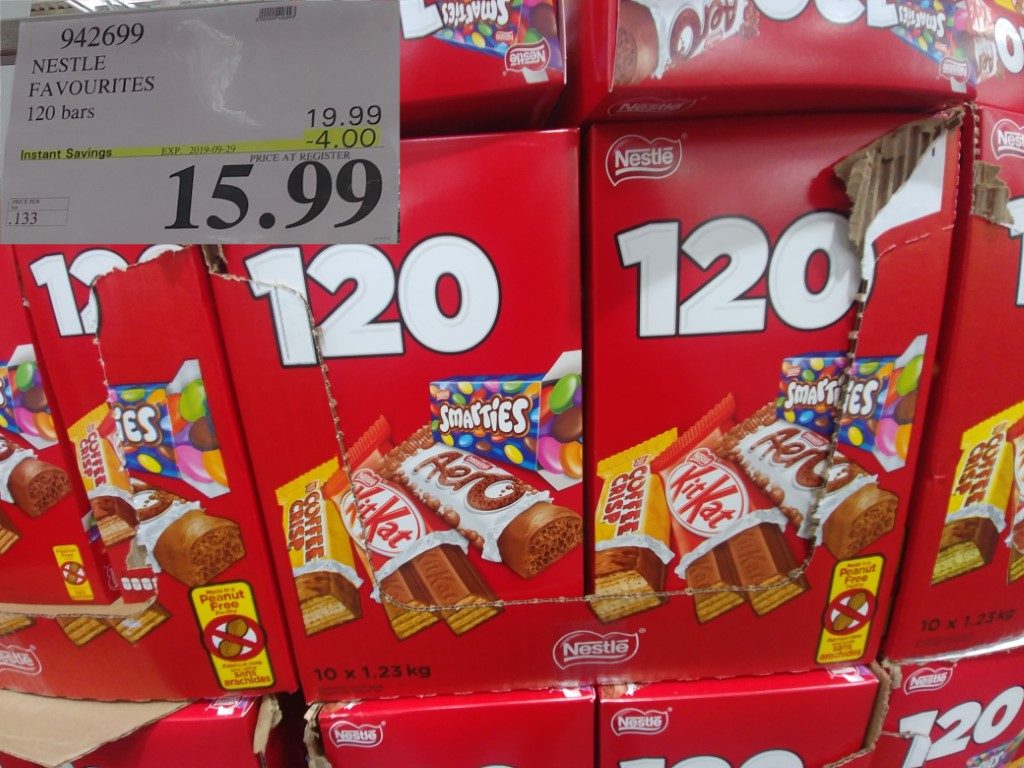 And… Well, they didn't make it farther than the passenger seat before they got broken into.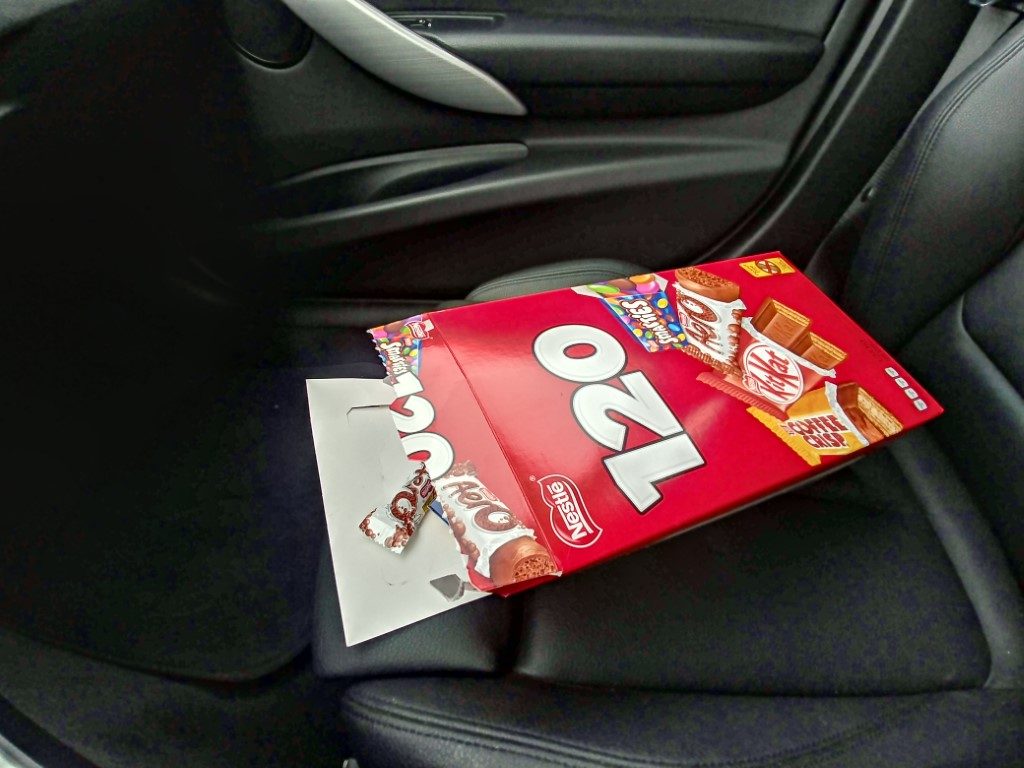 Pretty sure I ate 7 of them before I got home, and then a few more once I got in… There is no way this box is going to last until Halloween folks… Just no way.
Otherwise a pretty standard shopping day, I tried to keep myself reigned in… A box of frozen sausage patties that I'm very curious to try (add 2 eggs sunny side up, hash browns and some baked beans??? Sounds like a greasy breakfast deserving of a nap!) A nice big block of Parmesan, Those little Wholly Guacamole organic mini's packs (I hate the packaging but man is it ever good and convenient as all hell! I made toast and spread a package on as soon as I got home!) Which are on sale right now for $3.50 off @ $9.99
I did notice that today was one of those days where the "shopping cart traffic" in Costco was obscene… Again, lanes should be painted and traffic cops should be present as spacial awareness amongst us seems to have vanished.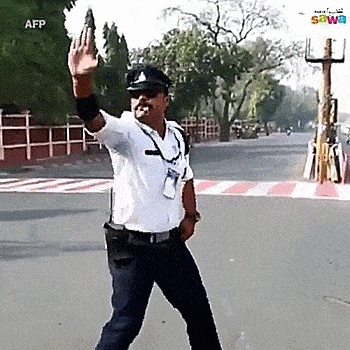 Something like this would probably work great! And provide some much needed comic relief while overlooking the overflowing cart!
A few other notable sales happening this week would be the Huggies natural care baby wipes (1152 wipes) on sale for $6.50 off at $19.99. So much like the Huggies Diapers that were on sale last week, if you have a need for these puppies stock up now 'cause these sales are few and far between… You'll likely be waiting months for this to come back.
Diaper Genie elite refill (4pk) are on sale as well for $6.50 off at $19.99, so if your diapers need an elite Genie…. These are your bag!
There's also a great deal on for Google home products (if that's your thing) If you buy a Google Nest Hub and a Google Home Mini it's $166.99 VS. a google hub on it's own for $166.99 and waiting and buying Google Home mini for $78.99, what I'm getting at is buy a Google Nest, get a free Google Home Mini. That's all I'm saying. I'm still not quite sold on this remote control home thing yet, so count me as standoff-ish about these. (I can change my mind later)
Also be on the lookout for a few Costco Executive member sales this week (also don't forget to bring those coupons with you Executive members!!!)
Downy Fabric Softener $3.50 off for $9.59
Downy Unstoppables original AND In-wash scent booster  $3.50 off for $14.39
Tostitos medium salsa 2x 1.21L $2.50 off for 6.49
Here's the Kingston Meat Department sales this week.
And some Bakery sales?!?! Heck ya!!!
One other thing I've been looking at getting for the new house is one of these Germ Guardian things…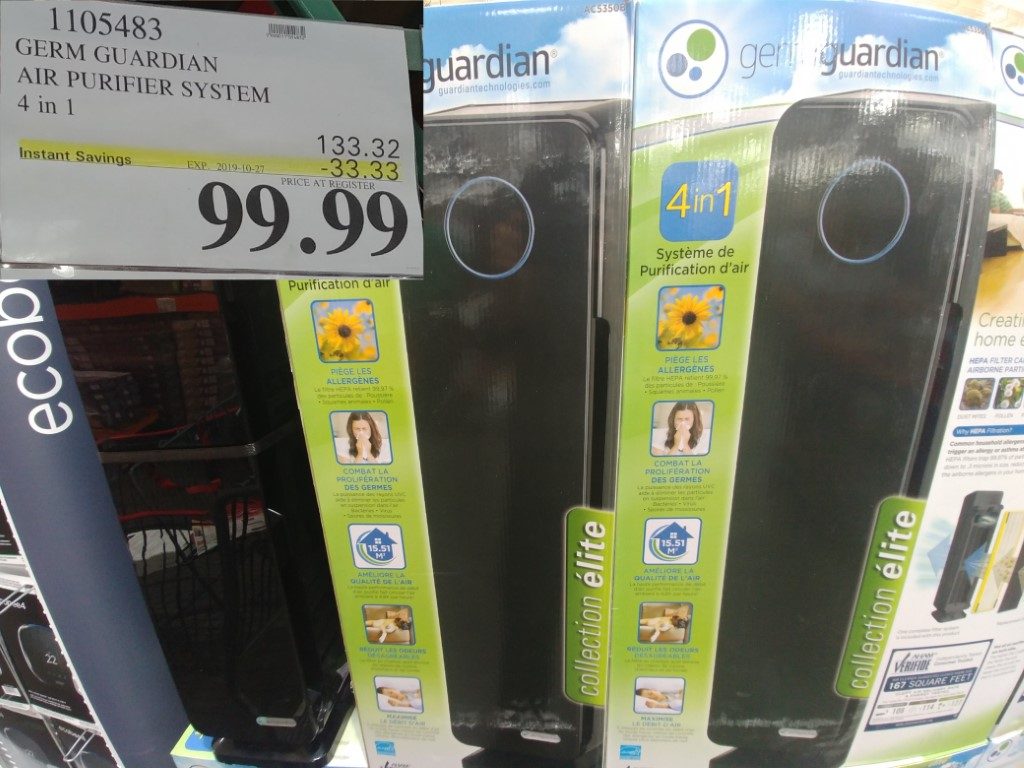 After moving we had to relocate our kitty litter boxes into out new laundry room which has zero ventilation. So as you can imagine, it gets a little stinky. I'm wondering if this would help to combat that at all… Anyone have one of these, or have any advise otherwise??? As you know I'm always open to, and looking for comments; so please let me know what you do at home to combat kitty litter box smells.
Speaking of smells, the good kind that is (and tastes!) we made some delicious Thai red curry stir fry tonight.
And made good use out of the Cast Iron Wok I got from Costco a few months ago. (absolutely love that pan by the way!)
Chopped Red Onion, Red and Green peppers, broccoli, diced ginger & garlic, green beans and limes plus tamari/sesame oil marinated chicken breasts and of course cilantro. Add in Some coconut milk and Thai red curry (Not home made, cheated tonight) and some jasmine rice… Delicious!
As you can see in the first picture I've got everything pre-chopped and portioned in separate bowls. As someone who worked in kitchens for a while, this is what makes the cooking part easy. The prep is done, the bowls are lined up in the order they need to get to the pan in, so it's really just  an assembly line at that point…  Add bowl 1 cook 'till done, then add bowl 2 cook till ready for bowl 3 etc. etc etc. It's a great way to take the pressure out of cooking, just get everything ready and prepped ahead of time and then you can enjoy the cooking process. Plus if you do a lot of prep earlier you can wash most of the dishes so there is less clean-up after dinner; and that's always a plus!
Anyhow I think as much as I'd like to ramble on about the benefits of food preparation at home, I think I ready for some bed preparation.
I'll have more to share with you this week, but in the mean time Good night folks!
Please note:
The price at your local Costco takes precedent (or precedence) over the prices listed on this blog.
Costco liquidation/Manager's Special items (ending in .97) vary from store to store.
An asterisk (*) on the price tag means the item is not being re-ordered.
If there is something you really want, ***double check the expiry date*** as some Costco sales items do end mid-week.
***This is a fan run, independent page with no affiliation or endorsement by Costco Wholesale***
The food brands available can differ from region to region. Pictures are taken at a store in Ontario. Sale items should apply to Costco locations in Ontario, Quebec, New Brunswick, Newfoundland & Nova Scotia, if the item is in stock at your store. There will likely be a few deals not shown here in your store. If this blog has helped you save money, consider sharing www.cocoeast.ca with your friends and family! If you see deals at your store that aren't on this blog, post them in the comments and help spread the money saving love!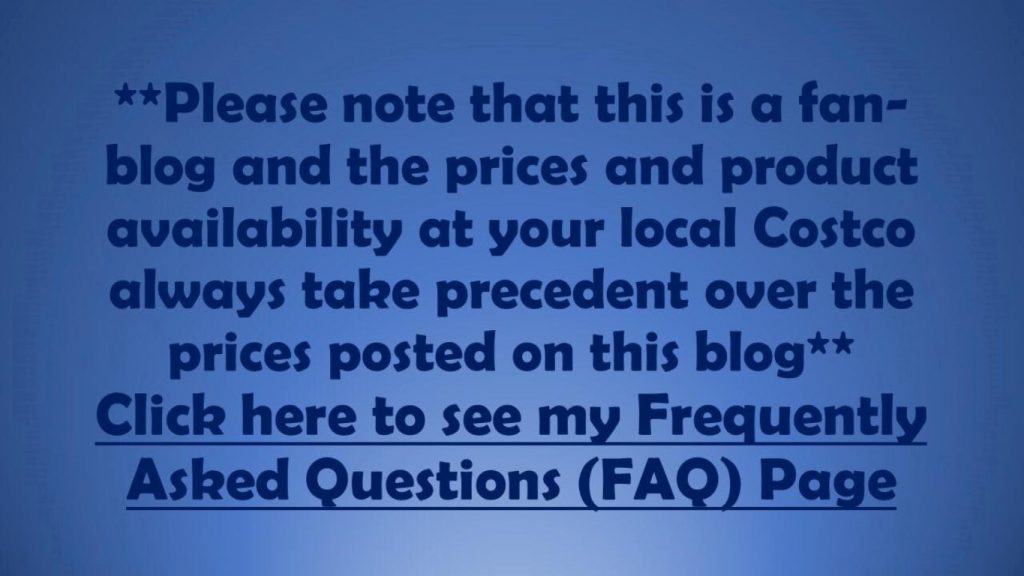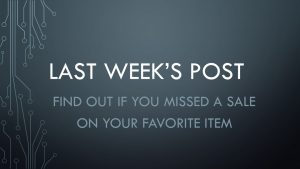 Costco Flyer Sales Sept 23rd – 29th 2019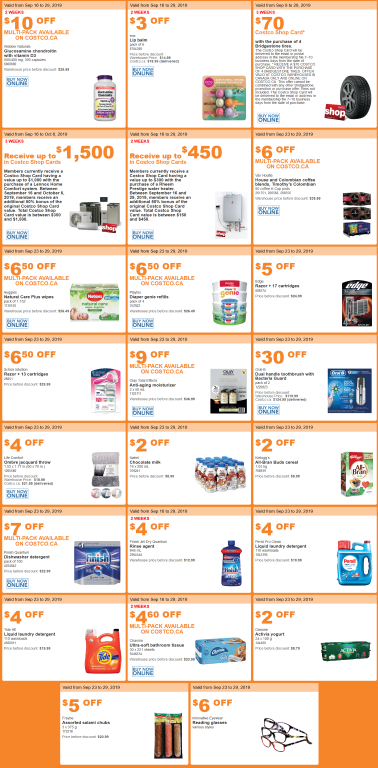 Costco Treasure hunt sales Sept 23rd – 29th 2019