Costco Canada Flyer sales & Costco sale Items Sept 30th – Oct 6th 2019 – Ontario, Quebec & Atlantic Canada
I walk the whole store for you every Monday when Costco Sale items and Costco Flyer sales are released for the week, then post them here and on our Facebook page.
NEVER MISS A POST! Join the Costco East Facebook group to get updated whenever I make a new post! https://www.facebook.com/costcoeast/.
ALSO you can come and see my Instagram feed with Pics of my weekly Costco shopping trips, Dexter and Ewok being lazy cats and pictures of things that I have cooked with anything I've purchased at Costco. You can find that here! https://www.instagram.com/costco_east_fan_blog/
Subscribe to website updates by signing up below
and you'll get a confirmation email from "FeedBurner Email Subscriptions". Click the link within it to activate your subscription and you'll be notified by email whenever I post (1 or 2 times weekly). Check your spam filter or contact me if you have questions or do not receive a confirmation email.
Welcome back Costco family to another fantastic Monday full of sales! 173 this week!!!
Yup, seems like Costco is ramping up it's end of the year sales. It does seem like the number of sale start to increase around this time, doesn't it? So I spent a lot more time than I have been in Costco today snapping pictures of all of the sales today. (while trying not to spend a fortune…Harder than usual today)
There were a few big ticket items I've had my eye on, one of them only goes on sale once or twice a year, and it's on sale this week and it's one I've mentioned in previous blogs.
The food saver…
This is one of those things I keep talking about. Buy in bulk when on sale, portion, freeze, save!
So this thing makes freezing and storing food so much more efficient, by getting that vacuum seal you don't get freezer burn on your food… AMAZING! it really does last much longer this way in both the fridge and the freezer. So when you buy that whole strip loin, or 7 or 8 whole chickens to portion up and freeze they will actually last! (We use this at my restaurant and it's all that it should be) I was really looking to not spend alot of money at Costco today, so I didn't buy it… Though I have a suspicion that I may go back and grab it on Thursday, I don't think I want to wait another 6 or 7 months for this to go on sale. Think about all the sales I'd miss out on that I could be portioning up and freezing? You can also put meat in the bag, add spices and a marinade and seal it up for a few days to soak all the flavors in… My god why didn't I get it today…. Thursday it is.
The other item I was looking at (and have been looking at) was this air purifier.
The sale on this goes until Oct.27th so while I don't need to rush I wonder if this would actually help keep the room our kitty litter boxes are in smell a little more like a normal room… You know one without cat poop in it. Anyone out there used one of these? I mean 33 bucks off is a pretty darned good deal, so I'd rather get one if it's effective.
Another big sale we had going here was on Natrel Butter (Salted & Unsalted)
Now, again; this is the time to stock up folks! I grabbed 4 sticks today, and may get some more. That's a pretty good deal for butter, so dive in and grab some!
Lots of other great deals on this week, such as.
…….
Nicorette quick mist 3 pk $73.99 – 15.00 @ $58.99
Nicorette 4mg extreme chill gum $73.99 – 15.00 @ $58.99
Emergen-C vitamin 1000mg 90 packs $25.99 – 6.00 @ $19.99
Cashmere toilet paper 40 x 234 $20.99 -5.00 @ $15.99
Cold FX 150 + 18 caps $57.99 – 13.00 @ $44.99
Costco is doubling down on the need for you to quit smoking and boost your immune system… I agree with both of those statements and bought the Emergern-C (We don't smoke so we don't need the nicorette gum/mister)  However now is as good a time as any to think about quitting smoking…. Best choice I've ever made. Try it, trust me the benefits far out weigh the smoking.
Anyhow.
Well, had a pretty good week, nothing too crazy… Work was pretty busy for me and pretty bananas for my partner, seems like the real estate market hasn't slowed down much this fall so far.
So we haven't really got a ton of things done around the house yet, though Dexter and Ewok have been pretty entertained by al the wildlife.
They both have their faces pinned against the screen staring at the little chipmunk (look between Dexter's ears and you'll see him)
(those are Ewok's ears, but that's OK)
He was just hanging our by that planter for about 5 or 6 minutes, I'm sure he was enjoying teasing the cats; knowing they couldn't get out. They do the same thing watching the bird feeders, We've had a ton of Blue Jays lately and the cats get so transfixed watching them (they are so loud too, the Blue jays; holy moly!) I look forward to sharing some pictures of the birds and the cats watching the birds. But mostly the birds! Now that we're a little more settled I can set up my tripod and Camera and get some pictures going!
And on that note it's time to let you go. The cats are sleeping, my partner is sleeping….
Sleep awaits me as does work tomorrow.
night night.
Please note:
The price at your local Costco takes precedent (or precedence) over the prices listed on this blog.
Costco liquidation/Manager's Special items (ending in .97) vary from store to store.
An asterisk (*) on the price tag means the item is not being re-ordered.
If there is something you really want, ***double check the expiry date*** as some Costco sales items do end mid-week.
***This is a fan run, independent page with no affiliation or endorsement by Costco Wholesale***
The food brands available can differ from region to region. Pictures are taken at a store in Ontario. Sale items should apply to Costco locations in Ontario, Quebec, New Brunswick, Newfoundland & Nova Scotia, if the item is in stock at your store. There will likely be a few deals not shown here in your store. If this blog has helped you save money, consider sharing www.cocoeast.ca with your friends and family! If you see deals at your store that aren't on this blog, post them in the comments and help spread the money saving love!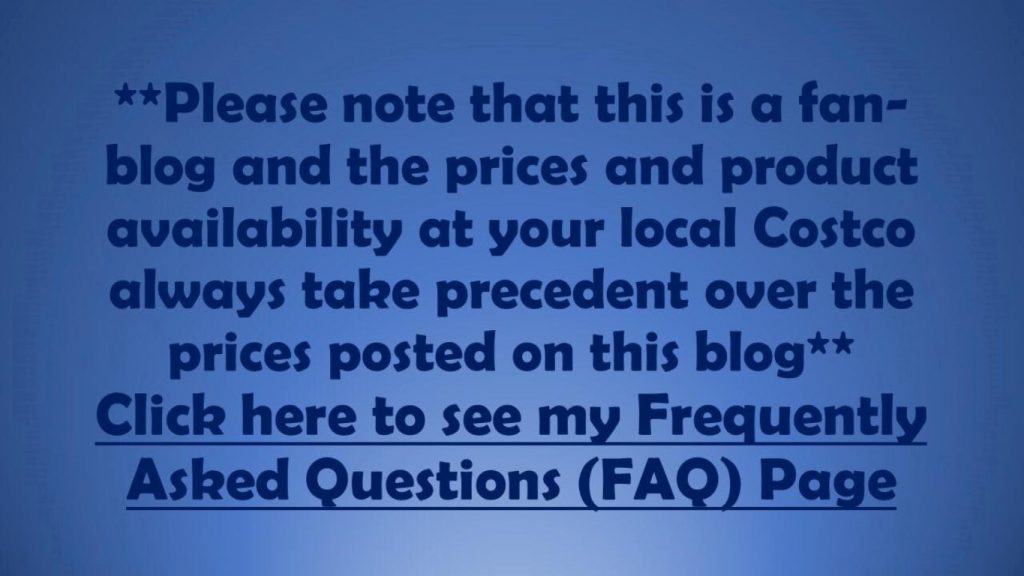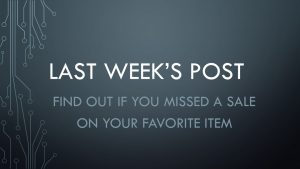 Costco Flyer Sales Sept 30th – Oct 6th 2019
Kingston, ON. Costco Meat Department sales Sept 30th – Oct 6th 2019
Costco Treasure hunt sales Sept 30th – Oct 6th 2019