Costco Canada East Flyer & Secret Sale Items Aug 26th – Sept 1st 2019 – Ontario, Quebec & Atlantic Canada
I walk the whole store for you every Monday when Costco Flyer sale & Secret Sale items are released for the week, then post them here and on our Facebook page.
NEVER MISS A POST! Join the Costco East Facebook group to get updated whenever I make a new post! https://www.facebook.com/costcoeast/.
ALSO you can come and see my Instagram feed with Pics of my weekly Costco shopping trips, Dexter and Ewok being lazy cats and pictures of things that I have cooked with anything I've purchased at Costco. You can find that here! https://www.instagram.com/costco_east_fan_blog/
Subscribe to website updates via email and you'll get a confirmation email from "FeedBurner Email Subscriptions". Click the link within it to activate your subscription and you'll be notified by email whenever I post (1 or 2 times weekly). Check your spam filter or contact me if you have questions or do not receive a confirmation email.
How many things can you squeeze into a week Costco shoppers? A lot evidently!
Finish painting the upstairs of the new place?
Yup!
Work a full time schedule until Friday at 1 am, then drive to Barrie for a family party on Saturday morning?
Yup. (Don't have a photo to document this, so I'm sorry…)
Find some amazing local farms in the Barrie area and also pet and feed the goats & cows?
Yessir, check!
Also have a good laugh at the funny sounds the chickens make.
Mmmm-hmmm.
Then get up on Monday, make a guest appearance at the Costco in Barrie?
(Yes – but forget to check the gas bar to see what the prices were… Dammit!)
Have a quick lunch, pack up the truck and head back home so we can both get back to work tomorrow… (though I had a sweet mobile office this afternoon)
Indeed!…Phew…
The ride home did afford me some time to get all the picture editing done, so that's not a bad thing at all. Plus we had a pretty killer soundtrack for the trip. Eagles, and some 80's pop… Thumbs up to that!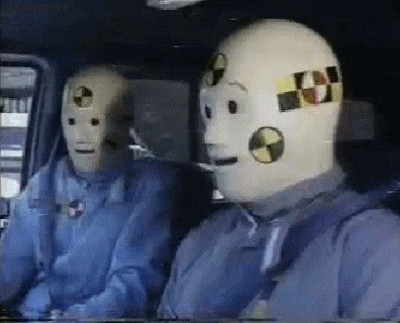 Thanks dudes!
I had a great moment of "palm-to-face" this morning, I needed to pick up milk for the In-Laws and couldn't find the milk or the dairy stuff… I know where the milk is in my Costco, with all the other dairy stuff in the stand up fridges; but was at a total loss in this store. So after pacing the 4 or 5 aisles of frozen/refrigerated items I finally found an employee to ask "excuse me, where would I find the milk" She turned around and pointed to this…
So ya, I guess that's where the milk would be huh? In that big dairy fridge area labelled "DAIRY" got it… Thanks… I know, use my eyes right???
Just goes to show that as I point out each time I go to a different Costco with a different layout you realize how much of the shopping experience becomes muscle memory, you have a path you always take and when you are elsewhere you get lost I guess… Well not lost, but you don't do the obvious and look for the sign that says "DAIRY" when looking for milk…  Can't be perfect all the time!
Yes the trend of busy, busy, busy continues. And so do the sales at Costco here's a peek at what in this week.
Jabra elite active 65T wireless headphones $192.99 – 18.00 @ 174.99
Frito Lay variety pack 50 x 28g $14.89 – 3.00 @ 11.89
Nestle favorites 120 bars $19.99 – 4.00 @ 15.99
Saputo sliced Havarti 620g $9.99 – 2.50 @ 7.49
Coca-Cola 32 x 355ml $11.59 – 3.00 @ 8.59
Lysol Lemon multi-purpose cleaner $9.99 – 3.00 @ 6.99
Nature's bounty Hair, Skin & Nails 220 gummies $14.99 – 5.00 @ 9.99
oh and also these cool guys!
I'm not gonna lie folks, I may have to get them… They're so cool! Put them on a bail of hay with a fog machine behind them??? Come on, that would be so cool!
Ok, I know I need to calm down, still lot's of things to do before my FAVORITE season arrives… Just getting excited that's all and I can't wait to get all the Halloween stuff unpacked and take stock of what I have and whats missing… (Halloween stores can't open up soon enough!)
I think I may leave it here for now. We've got to get settled back in at home and also clean the kitty litter boxes… They are kinda well, stinky!
Can't wait for this… See you next week folks!
Please note:
The price at your local Costco takes precedent (or precedence) over the prices listed on this blog.
Costco liquidation/Manager's Special items (ending in .97) vary from store to store.
An asterisk (*) on the price tag means the item is not being re-ordered.
If there is something you really want, ***double check the expiry date*** as some Costco sales items do end mid-week.
***This is a fan run, independent page with no affiliation or endorsement by Costco Wholesale***
The food brands available can differ from region to region. Pictures are taken at a store in Ontario. Sale items should apply to Costco locations in Ontario, Quebec, New Brunswick, Newfoundland & Nova Scotia, if the item is in stock at your store. There will likely be a few deals not shown here in your store. If this blog has helped you save money, consider sharing www.cocoeast.ca with your friends and family! If you see deals at your store that aren't on this blog, post them in the comments and help spread the money saving love!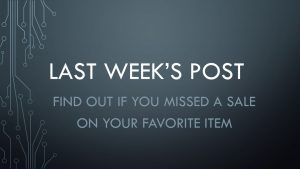 COSTCO FLYER SALES AUG 26TH – SEPT 1ST.
COSTCO TREASURE HUNT SALES AUG 26TH – SEPT. 1ST