Costco Canada Weekend Update Aug. 28th 2020 – Ontario, Quebec & Atlantic Canada
Welcome to the Costco Weekend Update where I'll keep you all in the loop on the awesome sales Costco releases for the Weekend! I'll post them here and on our Facebook page for you to enjoy.
Want to see what might be on sale next week??? Click the picture below to see what was on sale last year at Costco!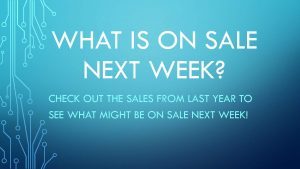 NEVER MISS A POST! Join the Costco East Facebook group to get updated whenever I make a new post! https://www.facebook.com/costcoeast/.
ALSO you can come and see my Instagram feed with Pics of my weekly Costco shopping trips, Dexter and Ewok being lazy cats and pictures of things that I have cooked with anything I've purchased at Costco. You can find that here! https://www.instagram.com/costco_east_fan_blog/
Subscribe to website updates by signing up below
and you'll get a confirmation email from "FeedBurner Email Subscriptions". Click the link within it to activate your subscription and you'll be notified by email whenever I post (1 or 2 times weekly). Check your spam filter or contact me if you have questions or do not receive a confirmation email.
The last weekend of August?!?! Already!!!
I know it's crazy to think that the month has already flown by us, but it has. That also means there are only 2 days left to cash in on the sweet August month long sales folks, and I took advantage of that today by stocking up on Cafe Verona whole bean coffee, Mother Earth vinegar organic apple cider vinegar and Springtime Laundry detergent and Kirkland organic E.V.O.O. Likely won't be needing coffee for a few months, and the vinegar, olive oil and laundry detergent will last a lot longer than that!
Take advantage of these last few days and fill up your shopping lists!
This week the Seville "40 slimline tower fans are on sale for $15.00 off. I've got a few of those from last year and I love them! Perfect for tight bedroom corners or any other tight spot where getting some airflow is wanted.
These Tile Pro – bluetooth trackers caught my eye today.
Ever find yourself loosing or misplacing keys? (like I do) Or wind up taking the office key home from work by accident a few times a week… (like I do) then these little guys may be for you! Or me… mostly for me.
Samsung has 3 TVs on sale right now too, from the "55 inch QLED for $100 off at $889.99 to the "58 inch 4K smart TV for $50 off at 689.99 to the "55 inch 8 series 4K for $80 off @ 759.99.
I'm still happy with the Samsung TV I bought last year at Costco (especially now that it is finally on its wall mount!) And was considering getting the Samsung soundbar
while it was on sale this month for $249.99 ($50 off) because the TV mount has a soundbar attachment as well and who doesn't like amazing quality sound from their TV???
Why didn't I get it? Well, I was also considering another big-ish purchase.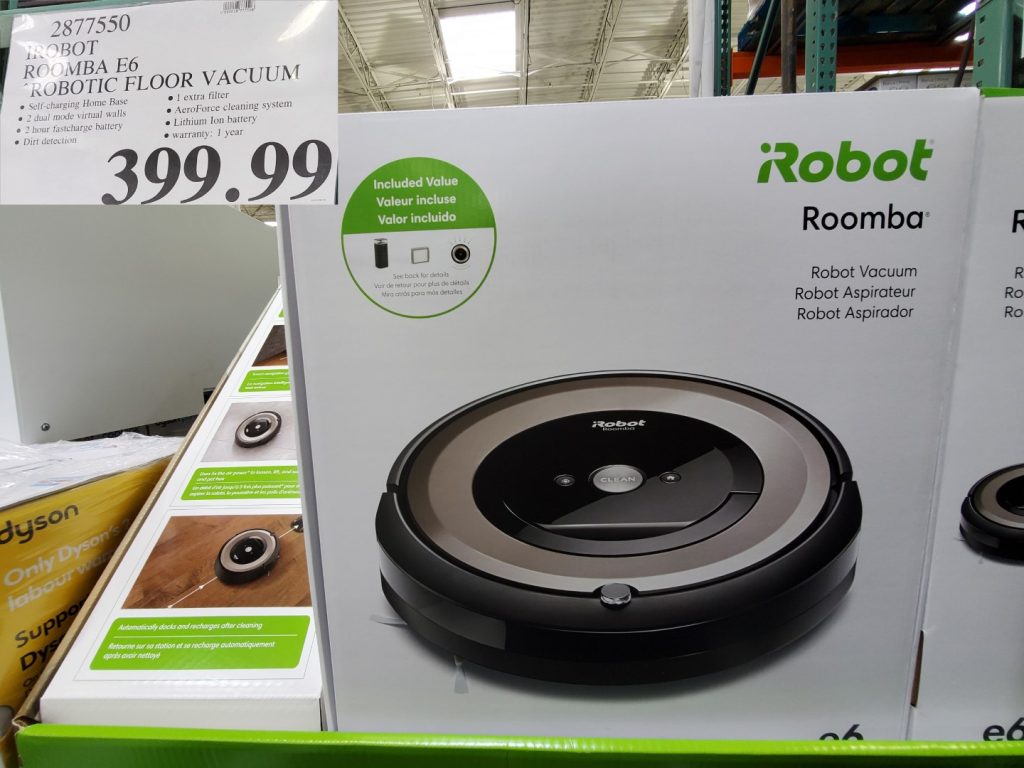 I don't really know how I feel about these things… I'm kind of excited about the idea of a robot vacuuming once a day when we're at work as a general maintenance thing, knowing that it's not going to get all the spots is OK because it's going to be going everyday so it should get most of the stuff over the course of the week. Then you do a quick spot vacuum and boom, done.
At the same time, how lazy is that? I can't spare an hour to vacuum every few days? Why would I need a robot to do this? What is this the Jetsons?!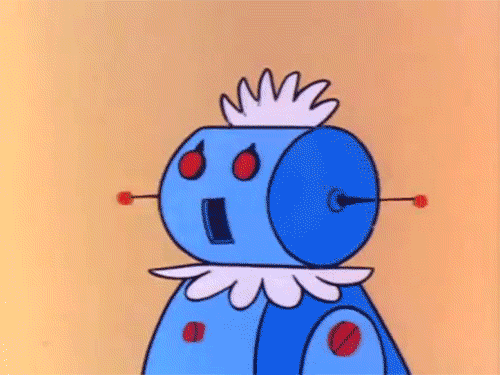 Not to offend any robots out there…
Seriously though, has anyone used these before and would you recommend them? Do they actually save you time every week, or is maintaining the Roomba itself equally as time consuming as just vacuuming? I suppose it depends on how much you have to vacuum… Thoughts???
Anyhow, it's too late to think about robots cleaning my floors or me cleaning my floors for that matter… But You can help me out with this one folks, I need your input!
G'night folks, see you soon.
As we are all getting back to normal I think it's important to remember that we're not out of the weeds yet, and each province has their own Health recommendations based on the provinces individual risk assessment and I would recommend that you follow the recommendations for your specific province. Information can be found at the following websites.
Newfoundland COVID-19 information
New Brunswick COVID-19 information
Nova Scotia COVID-19 information
So there you go, a little reading material for you.
Please note:
The price at your local Costco takes precedent (or precedence) over the prices listed on this blog.
Costco liquidation/Manager's Special items (ending in .97) vary from store to store.
An asterisk (*) on the price tag means the item is not being re-ordered.
If there is something you really want, ***double check the expiry date*** as some Costco sales items do end mid-week.
***This is a fan run, independent page with no affiliation or endorsement by Costco Wholesale***
The food brands available can differ from region to region. Pictures are taken at a store in Ontario. Sale items should apply to Costco locations in Ontario, Quebec, New Brunswick, Newfoundland & Nova Scotia, if the item is in stock at your store. There will likely be a few deals not shown here in your store. If this blog has helped you save money, consider sharing www.cocoeast.ca with your friends and family! If you see deals at your store that aren't on this blog, post them in the comments and help spread the money saving love!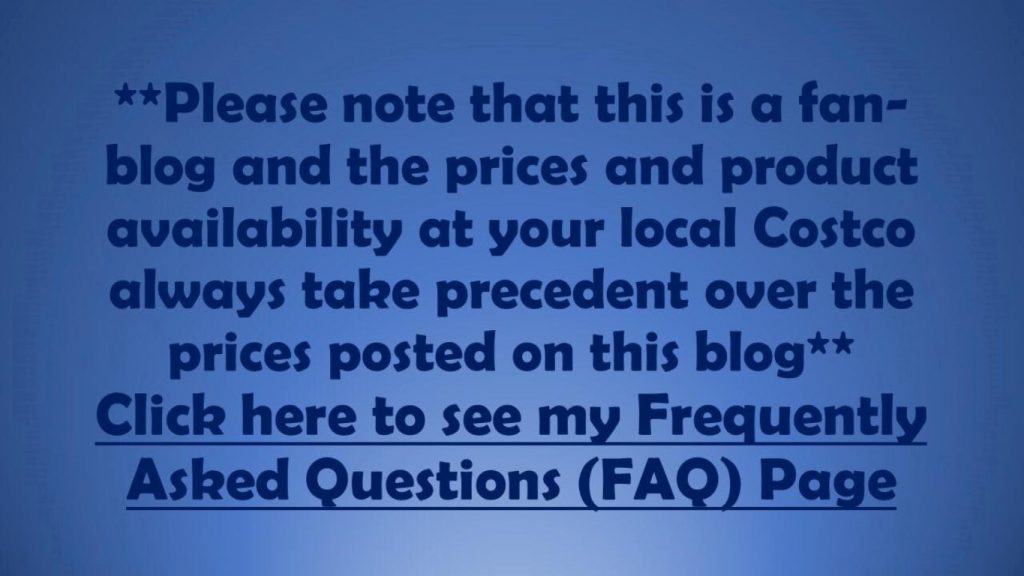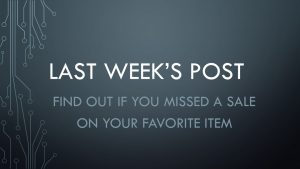 Costco Kingston Meat Department sales Aug. 28th 2020
Costco Weekend Update sales Aug. 28th 2020