Costco Canada Flyer sales & Costco sale Items Sept. 9th – 15th 2019 – Ontario, Quebec & Atlantic Canada
I walk the whole store for you every Monday when Costco Sale items and Costco Flyer sales are released for the week, then post them here and on our Facebook page.
NEVER MISS A POST! Join the Costco East Facebook group to get updated whenever I make a new post! https://www.facebook.com/costcoeast/.
ALSO you can come and see my Instagram feed with Pics of my weekly Costco shopping trips, Dexter and Ewok being lazy cats and pictures of things that I have cooked with anything I've purchased at Costco. You can find that here! https://www.instagram.com/costco_east_fan_blog/
Subscribe to website updates by signing up below
and you'll get a confirmation email from "FeedBurner Email Subscriptions". Click the link within it to activate your subscription and you'll be notified by email whenever I post (1 or 2 times weekly). Check your spam filter or contact me if you have questions or do not receive a confirmation email.
Hello and happy Fall it seems like Costco family!
Let's start off by talking about some of these sales and then we can get into the other stuff… But for now sales and fun stuff!
DIAPERS ARE ON SALE!!!
Huggies Little movers and Little snugglers are are sale this week, big chance to stock up folks!
I don't need Diapers, but I do need the Sprague Black beans (8 x 398ml) on sale for $6.49.
Now that we have the space to stock up on this guess what? I'm gonna stock it up baby! (stocked up on the chick peas when they were on sale as well… Just need Costco to start selling Red Kidney beans now… Right???)
Same with the Natures Truth frozen Organic Raspberries (1.5kg bag)
I can finally keep these in our stand up freezer until I can portion them into individual smoothie bags with other frozen fruits, FINALLY!!!
Oh! Jan in Waterdown, our favorite sauce is on sale! The white Linen marinara sauce. I bought it last week, of course, so now's our chance…Buy buy buy!
And the Kingston, ON. Meat dept sales.
……
So there you go, the sales and stuff.
We wound up in Toronto this weekend, stayed at the Westin Harbor Castle (maybe my favorite!) it was a great time.
Lake view, corner room… Whats not to like really?
Why were we in Toronto???
About 5 or 6 weeks ago I mentioned something in the August 12th post about Something that had happened and have kind of made brief mention here and there about it as well. It has alot to do with the posts being up a little late, and my banter being a little less than usual (like it or not!) So as you are my extended family, and I share 52 weeks of the year with you (and this is connected to Costco as well, strangely enough) I think I'm ready to share this with you.
On Aug 4th I finally had a day off, no work and I was going to take the day off from painting the house… So like, and actual day off. We knew we wanted a new T.V.  and I figured "hey it's Sunday, why not go to Costco and Best buy and compare prices?" So I did I spent an hour in Best buy looking at T.V.s and taking pictures of them (as I do) and then drove over to Costco to do the same. I think I spent 35-40 minutes looking through the aisles (as though I'd never been through them over 50 times) comparing the various LG and Samsung brands… ( I wrote bout this in the blog linked above) I think it was at this point I checked my phone and noticed I had a missed call/voicemail.
I'm not a popular person, therefore I don't get alot of calls, so I was curious to see who was calling on a Sunday afternoon.
The Woman who called was Sue, I had never spoken to her before nor did I know who she was.
She was calling to let me know that my father had passed away, and that call happened while I was at Costco.
That's part of the reason i need to share his with you… I was at Costco on a day I wouldn't normally be there, buying something we were putting off buying; but I went there anyways. I could have got this call earlier in the day at Best buy, nope. At the Gas station on centennial and Taylor-Kidd, nope again. At home while having the morning coffee?? Hell no!  It happened at Costco.
I've spent so many days with you all, shared so much with you about my cats, bathroom renovations, paint color preferences, cooking ideas, hot sauce recipes…  That's why I felt like I needed to share this with you as well.
We were in Toronto for the celebration of life for my father.
I made connections with a family I didn't know I had. I met the woman who had to tell me my father died (not an easy task) I met her brothers as well, who, are now my brothers; and she-Sue- is my Sister. I'm grateful for this!
I think that's a good spot to end this.
I'll see you soon and share more of this with you next time.
Adios Amigos!
Please note:
The price at your local Costco takes precedent (or precedence) over the prices listed on this blog.
Costco liquidation/Manager's Special items (ending in .97) vary from store to store.
An asterisk (*) on the price tag means the item is not being re-ordered.
If there is something you really want, ***double check the expiry date*** as some Costco sales items do end mid-week.
***This is a fan run, independent page with no affiliation or endorsement by Costco Wholesale***
The food brands available can differ from region to region. Pictures are taken at a store in Ontario. Sale items should apply to Costco locations in Ontario, Quebec, New Brunswick, Newfoundland & Nova Scotia, if the item is in stock at your store. There will likely be a few deals not shown here in your store. If this blog has helped you save money, consider sharing www.cocoeast.ca with your friends and family! If you see deals at your store that aren't on this blog, post them in the comments and help spread the money saving love!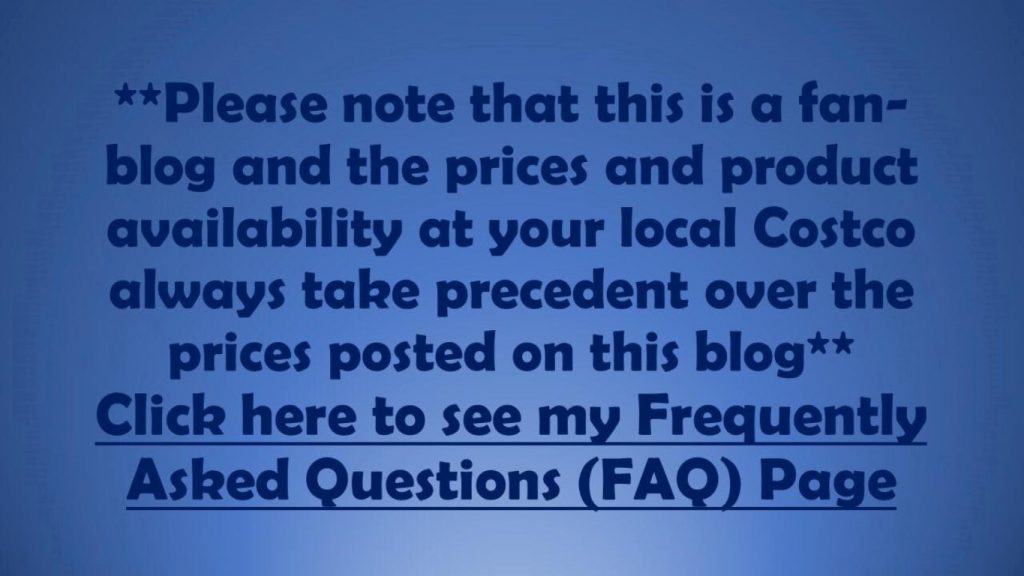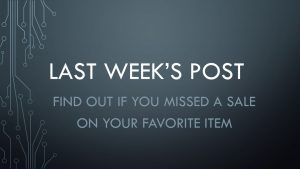 Costco Flyer Sales
Costco Treasure hunt sales