Costco Flyer Sale & Treasure hunt Items Aug 12th – 18th 2019 – Ontario, Quebec & Atlantic Canada
I walk the whole store for you every Monday when Costco Flyer sale & Secret Sale items are released for the week, then post them here and on our Facebook page.
NEVER MISS A POST! Join the Costco East Facebook group to get updated whenever I make a new post! https://www.facebook.com/costcoeast/.
ALSO you can come and see my Instagram feed with Pics of my weekly Costco shopping trips, Dexter and Ewok being lazy cats and pictures of things that I have cooked with anything I've purchased at Costco. You can find that here! https://www.instagram.com/costco_east_fan_blog/
Subscribe to website updates via email and you'll get a confirmation email from "FeedBurner Email Subscriptions". Click the link within it to activate your subscription and you'll be notified by email whenever I post (1 or 2 times weekly). Check your spam filter or contact me if you have questions or do not receive a confirmation email.
Well it's been a wet an rainy week Costco family!
I mean it almost felt like fall a few times, which even if the weather didn't dictate that I would've known anyways by the HALLOWEEN display up and the costumes in the Costco aisles!
I mean, I'm thrilled by this development, I know others are not so excited to think about summer coming to a close but realistically we still have a few months. I'm just excited that's all!
As most of you probably know I love pickled things of ANY kind, (the saltier and brinier the better!) and I passed by the Safie zesty garden medley last week, but today I snagged 'em
They are soooo good. The veggies are nice and crunchy, not soggy at all. They have a nice brine to them and; while I could take a bit more of that, they weren't overpowering at all. And the spice, it's perfect! (though my partner said "holy moly those are HOT!") I found it to be just on the line of hot and "OH YEAH!" hot. Anyhow, if you see these bad boys in your aisles pick 'em up and give 'em a try, I may go back and buy up the rest of the stock here!
Ok, before I get excited about too many other things let's take a preview of what Costco sales are happening this week.
Whiskas 12.6 kg dry cat food $27.99 – 6.00 @ 21.99
Pepperidge farm goldfish crackers 1.64 kg $10.89 – 2.50 @ 8.39
Kirkland signature organic coconut oil 2.3kg $16.99 – 4.00 @ 12.99
Finish quantum dish pods $22.99 – 5.00 @ 17.99
Bag to earth compost bags 30pk $12.99 – 3.00 @ 9.99
Pogo 2.25 kg $11.89 – 2.40 @ 9.49
Christie premium plus crackers 1.36kg $7.99 – 2.00 @ 5.99
And the Kingston, ON. meat dept has these.
Mmmmm, I can't wait to get the B.B.Q. moved over to the new place so we can do some grilling on the back deck.
Speaking of the new place it is coming along, a little slower than I expected, but there was an interruption that caused a few days of delay. I won't get into that one now, perhaps next week I'll share that with you.
Regardless, we do have that one room all finished up and have stayed out here a few times. Did I mention assembling the IKEA bed? No I don't think I did, I think that was done mid-week… Man, IKEA, I love the place and consider myself a decent IKEA furniture assembler so I decided to share with you (like it or not!) the assembly of the bedframe!
And then the 4 under drawers had to be done…. I did one of them and then thought "heck I'm gonna do the other 3 at the same time and start a timer and see how I do!" So I did
3 drawers in 31:57.52. I'd say that would qualify me for the IKEA assembly Olympics, and if there isn't such a thing perhaps there should be.
IKEA and Costco… if only they could be right next door to each other. Actually that might be bad, I may spend all of my time and money at both places… Ya, maybe a bad call.
Even Dexter agrees that's a bad idea!
So judgmental…
Well I feel like perhaps I've bored you long enough for the night, so I shall bid you farewell until next time.
Cheers!
Please note:
The price at your local Costco takes precedent (or precedence) over the prices listed on this blog.
Costco liquidation/Manager's Special items (ending in .97) vary from store to store.
An asterisk (*) on the price tag means the item is not being re-ordered.
If there is something you really want, ***double check the expiry date*** as some Costco sales items do end mid-week.
***This is a fan run, independent page with no affiliation or endorsement by Costco Wholesale***
The food brands available can differ from region to region. Pictures are taken at a store in Ontario. Sale items should apply to Costco locations in Ontario, Quebec, New Brunswick, Newfoundland & Nova Scotia, if the item is in stock at your store. There will likely be a few deals not shown here in your store. If this blog has helped you save money, consider sharing www.cocoeast.ca with your friends and family! If you see deals at your store that aren't on this blog, post them in the comments and help spread the money saving love!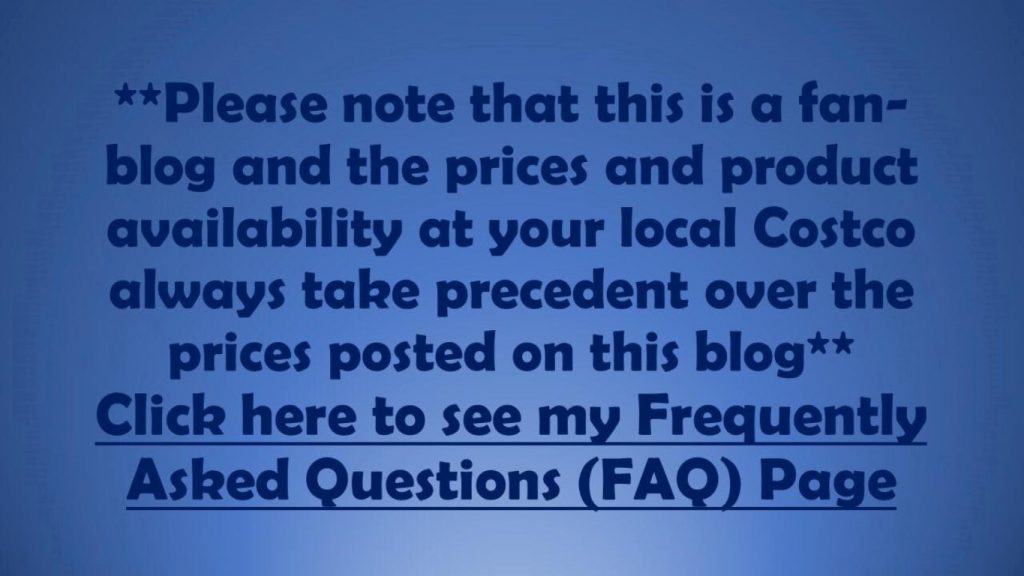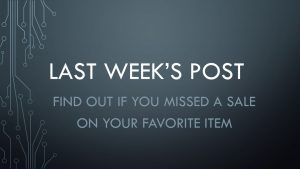 Costco Flyer Sales Aug 12th – 18th
Costco Treasure hunt sales Aug 12th – 18th