Costco Canada Flyer sales & Costco sale Items Nov 11th – 17th 2019 – Ontario, Quebec & Atlantic Canada

I walk the whole store for you every Monday when Costco Sale items and Costco Flyer sales are released for the week, then post them here and on our Facebook page.
NEVER MISS A POST! Join the Costco East Facebook group to get updated whenever I make a new post! https://www.facebook.com/costcoeast/.
ALSO you can come and see my Instagram feed with Pics of my weekly Costco shopping trips, Dexter and Ewok being lazy cats and pictures of things that I have cooked with anything I've purchased at Costco. You can find that here! https://www.instagram.com/costco_east_fan_blog/
Subscribe to website updates by signing up below
and you'll get a confirmation email from "FeedBurner Email Subscriptions". Click the link within it to activate your subscription and you'll be notified by email whenever I post (1 or 2 times weekly). Check your spam filter or contact me if you have questions or do not receive a confirmation email.
We have officially hit the winter season here folks, and thank goodness I got my winter tires on TODAY!!!
We've had a few snowfalls here in the last week and I will say that as chilly as it is it's pretty darned, well… Pretty!
At least I think so.
Ewok & Dexter on the other hand…
As you can see, they are not pleased… But we can all be pleased by all of the awesome sales happening this week.
Cepacol E.S. honey lemon 2 x 36 lozenges $11.49 -2.50 @ 8.99
Webber Naturals Echinacea 3360mg 180 softgels $16.89 -6.00 @ 10.89
Jamieson vitamin C + Zinc 500mg/400 chewable tablets $14.99 -3.00 @ 11.99
Alcan Giant pan 5pk $11.99 -5.00 @ 6.99
Quaker instant oatmeal 60 pouches $13.99 -3.00 @10.99
Ritz Handi-snacks 30 x 29g $11.99 -3.00 @ 8.99
Charmin ultrasoft T.P. 30 x 221 sheets $23.99 -5.00 @18.99
Tropicana original O.J. 4 x 1.89L $12.99 – 2.00 @ 10.99
Hmmmm… Orange juice, Vitamin C. Echinacea & Cepacol all on sale at the same time huh? What are you trying to say Costco sale gurus??? Is it time to prepare for cold season or something?
I believe they are helping us prepare, yes indeed. And take advantage! I hate waking up sick and not having anything available to me (like Cepacol for a sore throat) and really it sucks to head into a store first thing in the morning when you wake up feeling like garbage to stock up on soup and cold meds. (And guitar/home/food magazines)
I know I get sick once a year (maybe less if it's a good year, fingers crossed) so I like to be slightly prepared most of the time with the basics. I do still have Cepacol from the last time it was on sale, but I was all out of the Jamieson Vitamin C +Zinc so I grabbed one of those and cracked it open as soon as I got home! I didn't buy the Tropicana (yet) as this is normally a grape juice house, but maybe Tropicana orange juice could squeeze it's way in? (hint hint to one particular reader! Also a juice pun!)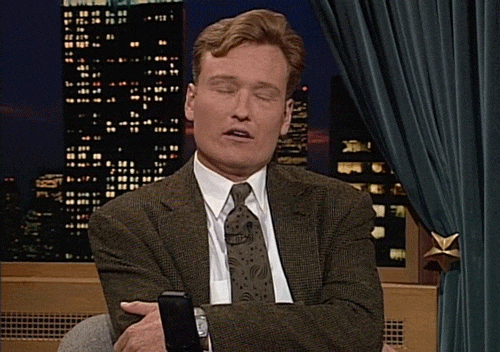 Don't forget you still have a few weeks to take advantage of the P&G Spend $100 get $25 promotion, and there's a few great items on sale this week that you can stock up on and get your gift card!
You can check out my post from a few weeks ago here for more details on that promo!
I finally submitted my receipt today (I'm a slacker!)
(10 bonus points for those who get the reference!)
I'll let you know how it all works out, the site says it takes 24-48 hours to review the receipt to confirm so I'll update you next week!
Speaking of next week, or later this week; my Mother has retired and is moving back to Canada on Friday! And we still have lots of work to get done at the house downtown before she moves in, so I should probably head off and get some rest as the days are short (and the amount of work seems to be not getting any smaller.)
Happy Remembrance day everyone, have a great week!
In Flanders Fields
John McCrae
In Flanders fields the poppies blow
Between the crosses, row on row,
That mark our place; and in the sky
The larks, still bravely singing, fly
Scarce heard amid the guns below.
We are the Dead. Short days ago
We lived, felt dawn, saw sunset glow,
Loved, and were loved, and now we lie
In Flanders Fields.
Take up our quarrel with the foe:
To you from failing hands we throw
The torch; be yours to hold it high.
If ye break faith with us who die
We shall not sleep, though poppies grow
In Flanders Fields.

Please note:
The price at your local Costco takes precedent (or precedence) over the prices listed on this blog.
Costco liquidation/Manager's Special items (ending in .97) vary from store to store.
An asterisk (*) on the price tag means the item is not being re-ordered.
If there is something you really want, ***double check the expiry date*** as some Costco sales items do end mid-week.
***This is a fan run, independent page with no affiliation or endorsement by Costco Wholesale***
The food brands available can differ from region to region. Pictures are taken at a store in Ontario. Sale items should apply to Costco locations in Ontario, Quebec, New Brunswick, Newfoundland & Nova Scotia, if the item is in stock at your store. There will likely be a few deals not shown here in your store. If this blog has helped you save money, consider sharing www.cocoeast.ca with your friends and family! If you see deals at your store that aren't on this blog, post them in the comments and help spread the money saving love!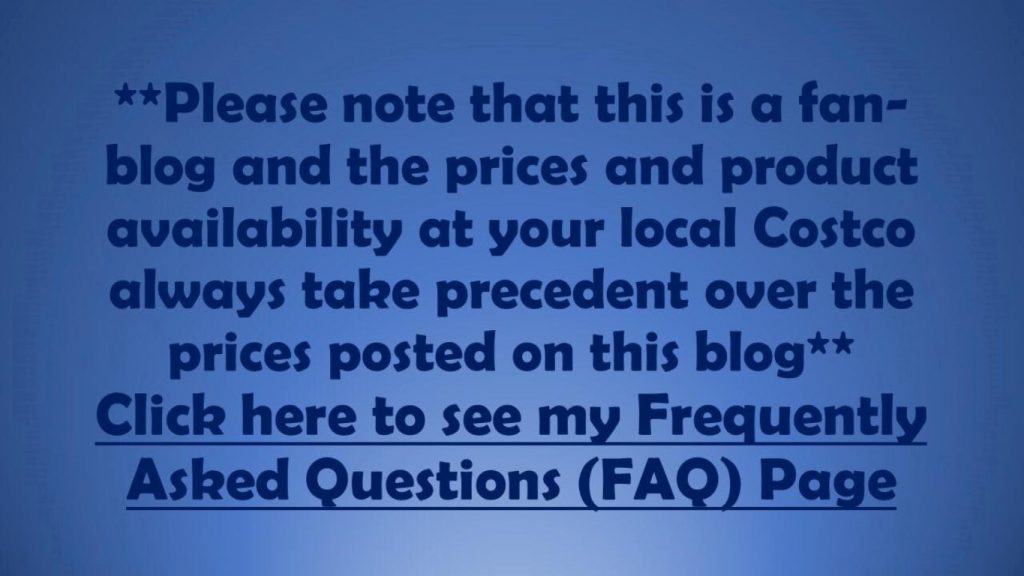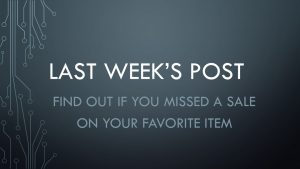 Costco Flyer Sales Nov. 11th – 17th 2019

Costco Kingston Meat Dept. sales Nov. 11th – 17th 2019
Costco Treasure hunt sales Nov. 11th – 17th 2019