Costco Canada Flyer sales & Costco sale Items Nov. 18th – 24th 2019 – Ontario, Quebec & Atlantic Canada
I walk the whole store for you every Monday when Costco Sale items and Costco Flyer sales are released for the week, then post them here and on our Facebook page.
NEVER MISS A POST! Join the Costco East Facebook group to get updated whenever I make a new post! https://www.facebook.com/costcoeast/.
ALSO you can come and see my Instagram feed with Pics of my weekly Costco shopping trips, Dexter and Ewok being lazy cats and pictures of things that I have cooked with anything I've purchased at Costco. You can find that here! https://www.instagram.com/costco_east_fan_blog/
Subscribe to website updates by signing up below
and you'll get a confirmation email from "FeedBurner Email Subscriptions". Click the link within it to activate your subscription and you'll be notified by email whenever I post (1 or 2 times weekly). Check your spam filter or contact me if you have questions or do not receive a confirmation email.
Where to begin… I guess with HAPPY CHRISTMAS SEASON!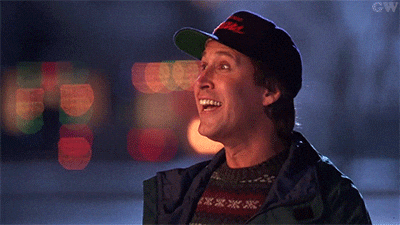 I know Clark, it's pretty exciting! And now I'll be be talking about Christmas for a while (37 days to be exact)…. Holy Moly it's only 37 days until Christmas!!!
With that in mind we decided that we were gonna get a head start on things and get our Christmas tree early this year. First Christmas in our new house, lets get a head start on it!
I love the crooked little top branch!
Anyhow, we were excited to start the Holiday season off early this year!
Speaking of excited, there were 165 sales and clearance items on this week so I had my work cut out for me!
Being cold/flu season the Jamieson Vitamin C + Zinc 2 pack is on sale for $11.99. (I bought this last week, and have been taking them every day!)  I've also been taking Cold FX, so I figure I'll be safe for this cold season.
Post Raisin bran is on sale for $4.99 for 1.42 kg, delicious in savings; and we all know there's how many scoops of raisins in a package???
The answer is two scoops of raisins.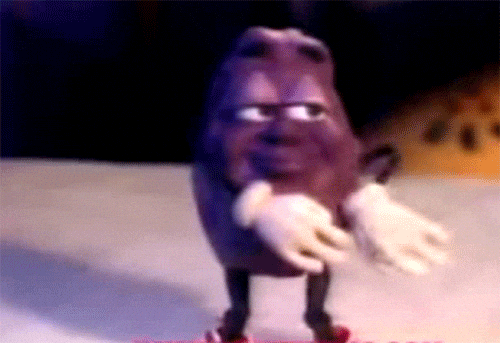 He knows what's up.
There is still time to capitalize on the P&G spend/get promotion with products like Crest 3D white toothpaste on sale for $9.99 or the Oral-B glide comfort plus floss (6 pack) for $10.99. I got my receipt (from a few weeks ago) approved in 2 short days so now I'm just waiting for my twenty bucks!
Oh, also a reader "Sandra" was looking for those D.I.Y. wine kits in the GTA/Toronto area… Anyone in that area have any insights?? I know we have a few left here in Kingston, but I havent' been to any Toronto Costco's so any help from the Costco family would be great!
I also figured while it's clearly winter I may as well get back into eating oatmeal everyday… I used to love it, and for no good reason just haven't been eating it, but the Quaker instant Oatmeal 60 pouch pack is on sale right now for $10.99. Now is a good time to start enjoying a hearty bowl of oatmeal to start the day!
Speaking of starting the day, usually we start ours with Coffee; As I'm sure many of you do… If not that's ok…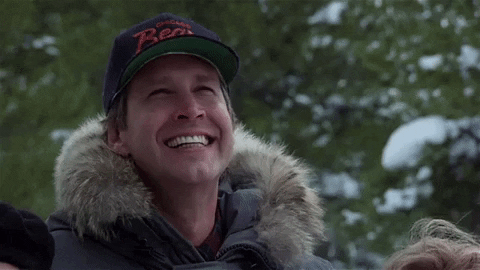 But Clark doesn't think so…(stay with me here folks)
So in our new place we have a propane stove, which is awesome! However, as you're using gas you should either have windows open, OR, proper ventilation with a hood vent. Unfortunately our hood vent sounds like a 747 taking off… So, effective but noisy!
"What does this have to do with coffee???"
Right, well I bought the "Salton" electric kettle today at Costco thinking that we could use it to boil water for our coffee in the A.M. instead of firing up the stove and cranking on the noisy hood vent, AND when we have people visiting we can put the kettle downstairs and they can make tea or coffee without having to come upstairs in the A.M. I unpacked it tonight, and we gave it the 'ol test run.
Passed with flying (any a variety of) colors! I can't remember the last time I used an electric kettle, but man am I impressed!
First off, it's very clean and slick looking. Good for aesthetics indeed, but function generally takes "precedence" over form in my opinion. This thing has both!
It also has a sweet digital temperature display on the top that lets you know what the exact temp is so you can pour accordingly for a variety of different teas.
You can adjust the temp. as well to whatever you need whether its warming something up, a delicate tea, or hot chocolate.
But in case that wasn't enough it changes color every 10 degrees to give a little light show as well!
There were a few steps to follow getting it set up for the first time such as setting the first boil, adding vinegar and boiling a few extra times. Otherwise it's pretty straight forward.
It's color changes every 10 degrees which was exciting for me, my Mom and my partner to watch. And it gets to a boil FAST! I did a stopwatch comparison with the gas range.
Salton electric Kettle – 3:47:41
Gas Range Kettle – 9:21:45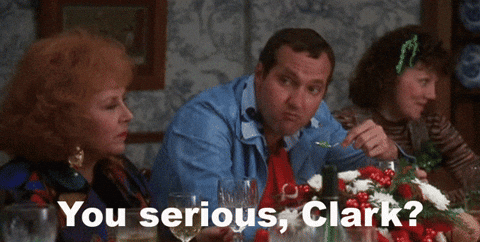 Yes Cousin Eddie, getting close to a 6 minute difference in boiling water. I'd call that a big win for the Salton Kettle.
Plus it makes no sound! And we don't need to turn the vents on in the morning when we make coffee!!! I could keep talking in circles here but I'll stop….
The kettle is the winner, and at $34.99… No contest!
…I didn't anticipate this being an "Eddie & Clark" theme… Sometimes it just happens.
There were a few other things I wanted to get at this week folks, but alas they will have to wait. I need the bed. So does Dexter who is waiting patiently, and cutely. (if that's a word?)
As you can see, I must go.
Good night, and see you soon Costco family!
Cheers!
Please note:
The price at your local Costco takes precedent (or precedence) over the prices listed on this blog.
Costco liquidation/Manager's Special items (ending in .97) vary from store to store.
An asterisk (*) on the price tag means the item is not being re-ordered.
If there is something you really want, ***double check the expiry date*** as some Costco sales items do end mid-week.
***This is a fan run, independent page with no affiliation or endorsement by Costco Wholesale***
The food brands available can differ from region to region. Pictures are taken at a store in Ontario. Sale items should apply to Costco locations in Ontario, Quebec, New Brunswick, Newfoundland & Nova Scotia, if the item is in stock at your store. There will likely be a few deals not shown here in your store. If this blog has helped you save money, consider sharing www.cocoeast.ca with your friends and family! If you see deals at your store that aren't on this blog, post them in the comments and help spread the money saving love!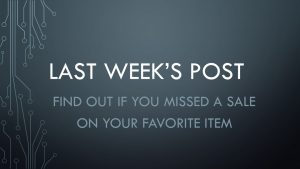 Costco Flyer Sales Nov. 18th – 24th 2019
Costco Kingston ON. meat dept. sales Nov. 18th – 24th
Costco Treasure hunt sales Nov. 18th – 24th 2019