Procter & Gamble Spend $100 Get $25 Promotion Hits Costco Oct 28 to Nov 24
Hello Costco friends and Family
The Costco East & West Fan Blogs have partnered with Procter & Gamble (P&G) to help them promote the "Spend Get" sale which is happening at Costco Warehouses across Canada.
This is a paid promotion and all opinions are my own… and my partners'… and my cats, not that they use Dawn dish soap or Old Spice deodorant, but they are happy to voice their opinions whether I like it or not. With that being said, I would never promote products that I haven't sampled, used or don't believe in. 
So, on that note; a big thanks to everyone who takes the time to read this!
As most of you know, I'm a big believer in the "stock up while it's on sale" mantra… If you've got the space to store toilet paper and paper towel when it goes on sale – DO IT! Got room for that laundry detergent you love… and BOOM… it's on sale so you grab a few of them and stash 'em away. Whole chickens or whole cuts of meat are on sale? Buy 'em, portion them out and freeze them (plus save the bones and make stock) Well, P&G Costco's Spend Get programs is one of those times when you should get ready to stock and save!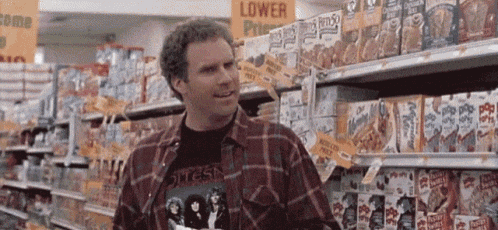 (I don't recommend punching cereal, especially in the store… Not looked upon very highly).
Procter & Gamble (P&G) is once again giving us the opportunity to stock the cupboards with all of our favourite sundries from Oct. 28th – Nov. 24 and get a $25 Costco Shop eCash Card redeemable in-warehouse and online
The promotion is easy. All you have to do is SPEND $100 on almost all P&G products at Costco (online or in-warehouse) upload a copy of your receipts (on your phone or computer) at getpgoffer.ca or fill out the mail-in form and send it in and BAM, you'll GET a $25 Costco Shop eCash Card redeemable at Costco in-warehouse or online The nice thing is that the $25 gift comes as a $25 Costco Shop eCash Card sent directly to your Email.  Costco members can take advantage of this offer a maximum of twice per Costco member.
The great news about this promotion is that some P&G products will go on sale this month, and guess what? This deal applies to all sale items as well – turbocharging your savings!  I went through my posts from last year and noted all the applicable P&G items that went on sale during the Spend Get promotion below.  There are quite a few!  Like I state in all my blog posts, this is NOT a guarantee that these items will go on sale this year,  it's is just my best guess.
How am I going to get to my $100 threshold? Well, let's look:
I've been using Old Spice Pure Sport Deodorant for… 23 or so years (yikes)
And wouldn't you know it, I'm down to about 1 and 1/2 sticks, so I think I'll be grabbing a few packs of these. I guess because I've been using this for so long there's something comforting and mild about the scent…
Laundry detergent is another big one when it comes to stocking up and I'll be doing so with the Tide Advanced Power Liquid Detergent,
2 or 3 of those will help me get to my $100 Spend Get threshold and given the amount of space we now have for storage, I'll be buying a few.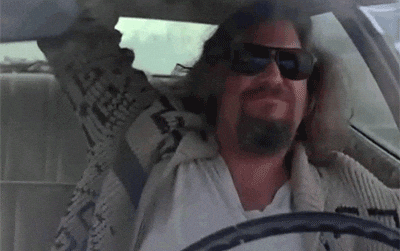 The Dude seems to know that's a good deal. (Costco might even have some area rugs to help tie his room together, or the detergent to clean his old one…)
It's also perfect timing because I've only got a small handful of dish detergent pucks left and The Cascade Platinum detergent is in my cross-hairs this week, and I may as well stock until next November right?
Between stocking up on just those 3 items, I can hit the mark this week, Woo-Hoo!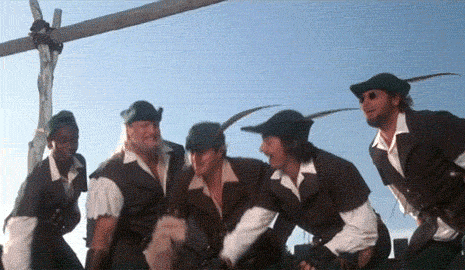 (That's totally me at the end)
So, paying attention to what may be on sale later in the month, I've also planned out my November 18th Costco shop based on what may be on sale that week This way I can take advantage of the sales and ALSO meet my SPEND & GET threshold… Stack up the sales folks!
For Coupon Stackers, here's what went on sale last year:
2018-10-29 – 2018-11-04
Cascade Platinum Dishwasher Detergent
Ultra Downy Fabric Softener
Head & Shoulders Shampoo Classic Clean
2018-10-29 – 2018-11-11
Tide Powder Original Laundry Detergent HE
Tide Advanced Power Liquid Detergent
Swiffer Dusters
Swiffer Dry Refill Sheets
Swiffer Wet Refills
2018-11-05 – 2018-11-11
Gillette Fusion Cartridges
2018-11-12 – 2018-11-25
Charmin Ultra Soft Bathroom Tissue
Febreze Air Effects
Gillette Sensor 2 Plus Disposable Razors
2018-11-19 – 2018-11-25
Mr. Clean All Purpose Cleaner
Cascade Power Clean Dishwasher Detergent
Mr. Clean Magic Erasers
Gain Liquid Detergent
Gillette Fusion Cartridges
Oral B Glide
Oral B Bacteria Guard Toothbrushes
Crest Pro-Health Advanced Mouthwash
Crest 3D White Toothpaste
THE FINE PRINT
Here is the information on participating P&G brands and exclusions:
Participating Brands: All Tide, Bounce, all Downy, Gain, Ivory Snow, all Cascade, Dawn, all Gillette, all Venus, all Crest, Oral-B*, Glide, all Always, all Tampax, all Olay, Pantene, Head & Shoulders, Old Spice, Meta, Align, all Swiffer, all Febreze, all Mr.
Clean, Bounty, Charmin, all Vicks, Clearblue*.
Excludes: Oral-B Pro6000, Pro2000, Pro500, Braun, Clearblue Fertility Monitor, SK-ll Facial
Additional Program Details & Exclusions: Promotion valid for purchases made between October 28 and November 24, 2019 at Costco (in warehouse and online). Purchases may be made over multiple transactions during the offer period. Spend $100 (after discounts and before taxes) on Procter & Gamble Participating Products and get a $25 Costco Shop eCash Card. If purchases are eligible, $25 Costco Shop eCash Card(s) will be emailed to qualified members within four (4) weeks from the day the
submission is received. Costco Shop eCash Cards are not redeemable for cash, except where required by law. Void where prohibited. Limit two (2) $25 Costco Shop eCash Cards per eligible member. All submissions must be received or postmarked by December 24, 2019. Promotion valid for Canadian residents & purchases made in Canada only. Full Terms and Conditions available at www.getpgoffer.ca. Sponsor: Procter & Gamble, Inc., 4711 Yonge St, Toronto ON, M2N 6K8 Canada. Promotion acceptability
is based on applicable laws and regulations of each province. © 2019 P&G
FACEBOOK POST CONTENT
Right now, if you spend $100 on almost all P&G products at Costco Canada online and in-warehouse, you will receive a $25 Costco Shop eCash Card redeemable online or in-warehouse!  It is as easy as uploading a picture of your receipt from your phone.  CLICK ON THE PICTURE BELOW to see what products qualify.