I walk the whole store for you every Monday when Costco Sale items and Costco Flyer sales are released for the week, then post them here and on our Facebook page.
NEVER MISS A POST! Join the Costco East Facebook group to get updated whenever I make a new post! https://www.facebook.com/costcoeast/.
ALSO you can come and see my Instagram feed with Pics of my weekly Costco shopping trips, Dexter and Ewok being lazy cats and pictures of things that I have cooked with anything I've purchased at Costco. You can find that here! https://www.instagram.com/costco_east_fan_blog/
Subscribe to website updates by signing up below
and you'll get a confirmation email from "FeedBurner Email Subscriptions". Click the link within it to activate your subscription and you'll be notified by email whenever I post (1 or 2 times weekly). Check your spam filter or contact me if you have questions or do not receive a confirmation email.
Happy December Costco Friends & Family! I hope you all survived the crazy shopping weekend with lot's of goodies and no bumps or bruises!
I know I survived, I did indeed (as you know) head to Costco on Thursday and Black Friday and to be honest it wasn't all that bad this year. Heck I even decided to go to Best Buy afterwards (and Ren's pet's to get the smaller barrel you saw Ewok fighting/playing in. And now sleeping in…)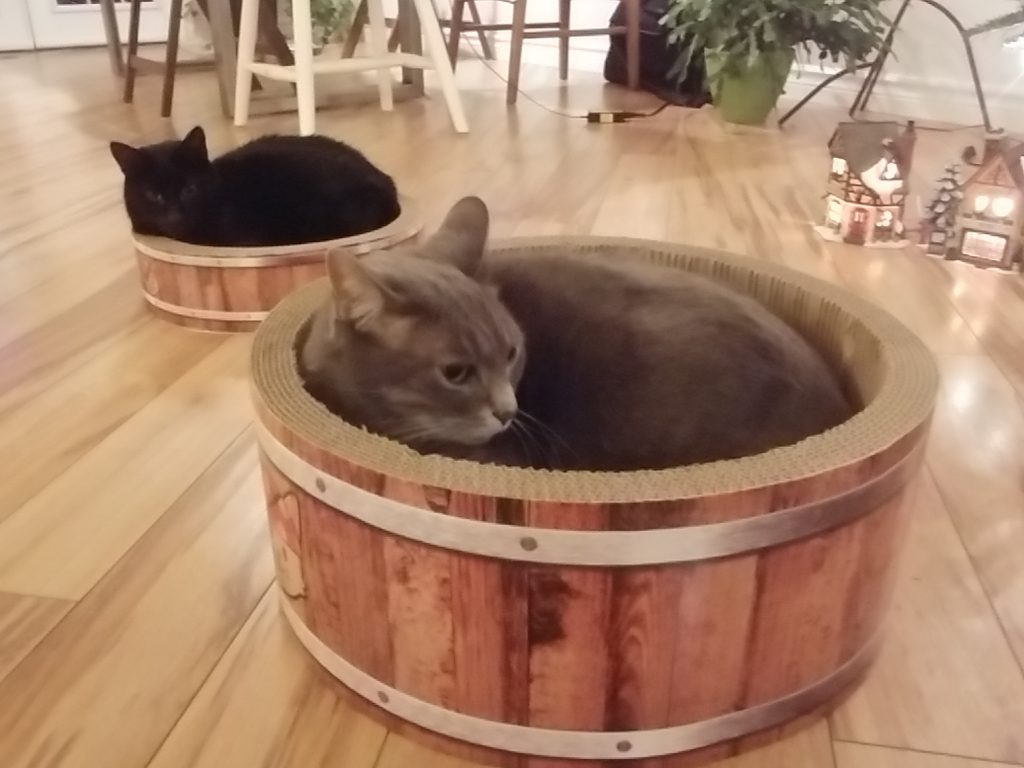 Although, they look very pissed off here… Probably because my Mom and I were turning this into a photo shoot and not "relax/nap time" So I guess I can't really blame them.
Well the sales Bonanza continues here at Costco this week as I had 198 items on sale or on manager's special & clearance (plus 2 I know I missed somewhere) So again, busy camera clicking fingers! That being said, make sure you look carefully at the sale end dates on the items this week!
There are lots of sales ending mid-week so I can't stress enough that if you see an item you really want, check the sale date and call to check pricing and availability at your local warehouse.
Maybe you'd like to curl up with your Google Chromecast Ultra 4K  for $18.00 off @ $69.99 while eating a delicious Toblerone milk chocolate 750g bar for $3.00 off @ $11.99 or the classic Christmas treat Nestle Turtles 800g on sale for $4.00 0ff @ $14.99? I know I would be OK with that!
Perhaps you're a little more old school and would prefer to load up your Core Home 4 pc. marble/acacia cheese serving board on sale for $10.00 off @ $18.99 with some delicious cheese and meats and crack open a pack or 2 of the Bicycle playing card 9 pk. (Machiavelli anyone???) on sale for $5.00 off @ $9.99!
Or maybe you suffer from S.A.D. and need to stay in and chill with your Happy Light Touch LED energy lamp  on sale for $20.00 off @ $59.99and crank out a few rounds of Fortnite on your 1TB PS4 Fortnite bundle for $140 off (!!!) @ 289.99.
I'd be OK with any of the above scenarios. They all involve relaxing and eating so… Win & Win for me!
Well I think that just about does it. Plus I've got some reading material to work through… Very important stuff!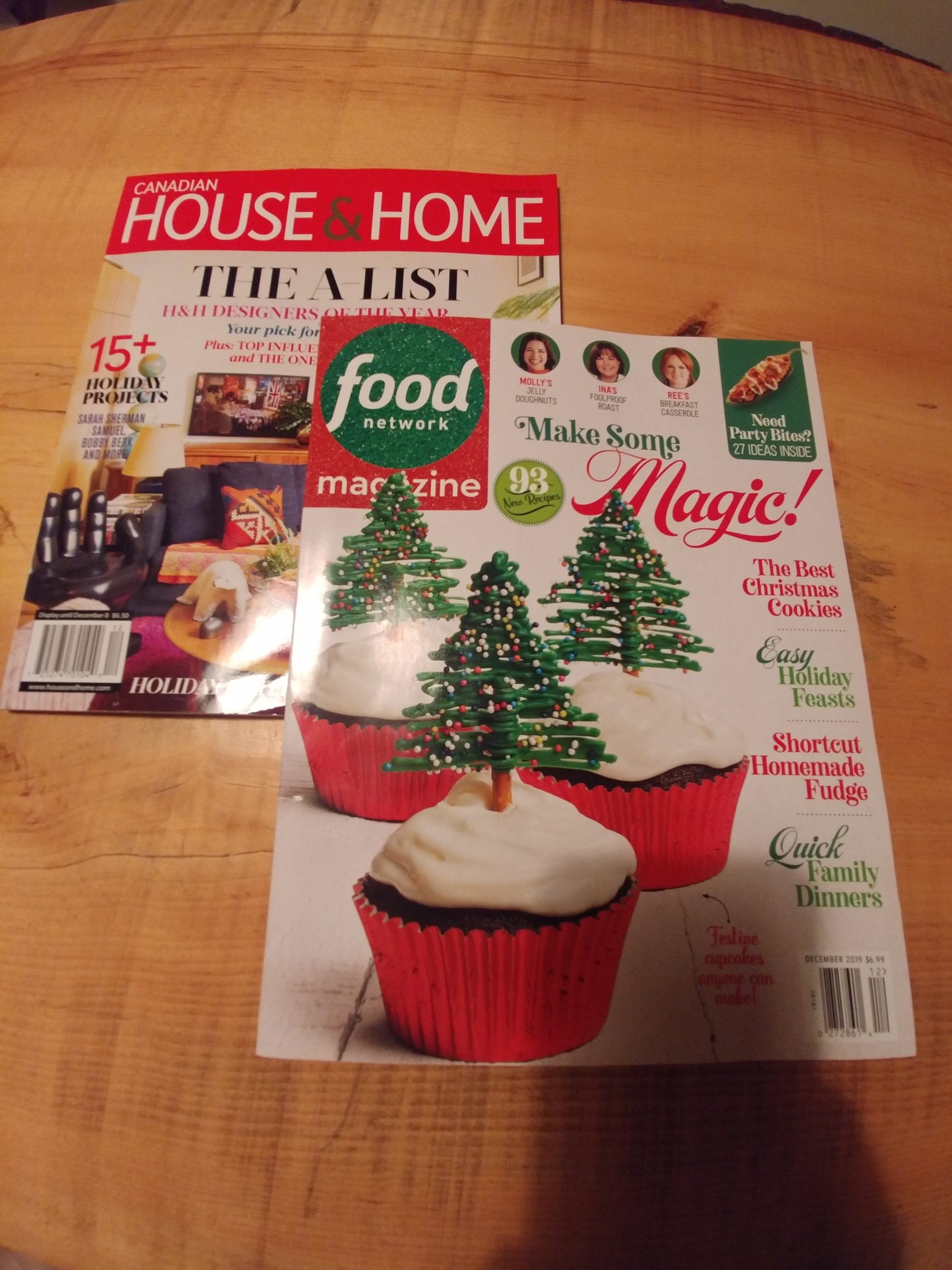 Happy reading/recipe ideas for me!
Cheers folks, see you next week!
Please note:
The price at your local Costco takes precedent (or precedence) over the prices listed on this blog.
Costco liquidation/Manager's Special items (ending in .97) vary from store to store.
An asterisk (*) on the price tag means the item is not being re-ordered.
If there is something you really want, ***double check the expiry date*** as some Costco sales items do end mid-week.
***This is a fan run, independent page with no affiliation or endorsement by Costco Wholesale***
The food brands available can differ from region to region. Pictures are taken at a store in Ontario. Sale items should apply to Costco locations in Ontario, Quebec, New Brunswick, Newfoundland & Nova Scotia, if the item is in stock at your store. There will likely be a few deals not shown here in your store. If this blog has helped you save money, consider sharing www.cocoeast.ca with your friends and family! If you see deals at your store that aren't on this blog, post them in the comments and help spread the money saving love!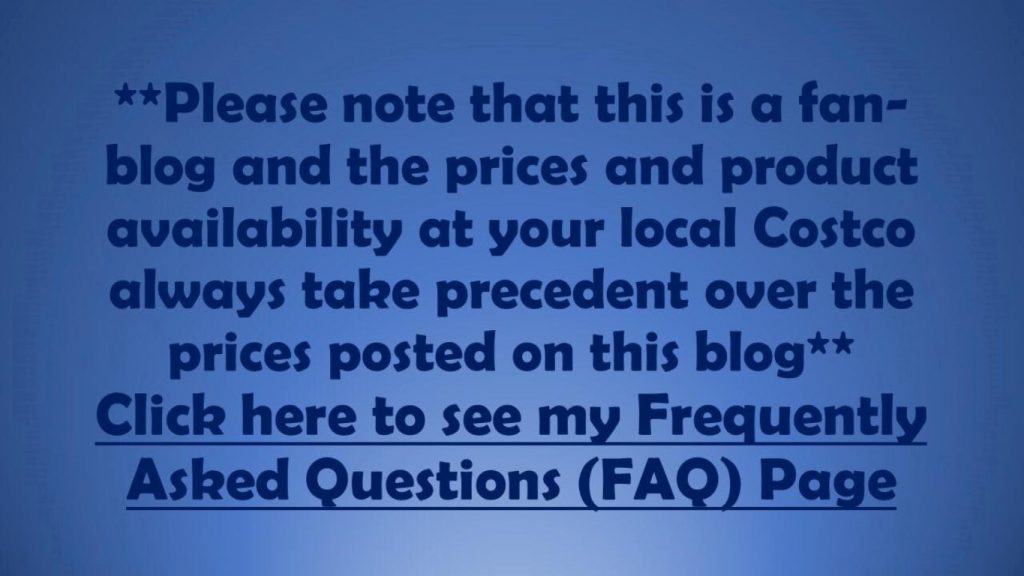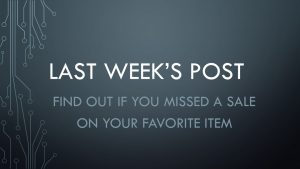 Costco Flyer Sales Dec 2nd – 8th 2019

Costco Kingston Meat Dept. Sales Dec 2nd – 8th 2019
Costco Treasure hunt sales Dec 2nd – 8th 2019