I walk the whole store for you every Monday when Costco Sale items and Costco Flyer sales are released for the week, then post them here and on our Facebook page.
NEVER MISS A POST! Join the Costco East Facebook group to get updated whenever I make a new post! https://www.facebook.com/costcoeast/.
ALSO you can come and see my Instagram feed with Pics of my weekly Costco shopping trips, Dexter and Ewok being lazy cats and pictures of things that I have cooked with anything I've purchased at Costco. You can find that here! https://www.instagram.com/costco_east_fan_blog/
Subscribe to website updates by signing up below
and you'll get a confirmation email from "FeedBurner Email Subscriptions". Click the link within it to activate your subscription and you'll be notified by email whenever I post (1 or 2 times weekly). Check your spam filter or contact me if you have questions or do not receive a confirmation email.
Hello and happy Monday Costco friends and Family!
I hope you've all had great weeks and weekends. I know here it's felt almost like spring for the last 4 or 5 days, melting most of the snow & making it look less festive than it probably should… Winter started off strong, but now seems to have retreated temporarily. (that's OK as long as it comes back soon!) Though to be fair I need to learn how to use the snow blower before we get another big dumping of snow so, I suppose it can wait a little bit!
I will say that my camera clicking finger got a workout today as there were 200 (!!!) different Flyer sales, treasure hunt sales & clearance items at Costco this morning… Seemed like I couldn't walk more than 3 or 4 feet and low-and-behold there's another one!
Of course even if that weren't the case I wouldn't have been able to walk more than 2 feet without someone cutting me off… Or stopping, cart taking up most of the aisle, to talk to someone's baby in another cart, blocking the flow of traffic on both sides for a minute. It seemed to be happening all over the store today for whatever reason. Again I'll say it, we need traffic lanes, and Costco traffic cops… or carts with stilts…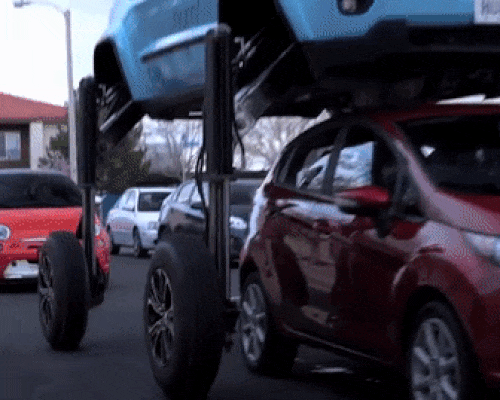 That would have been handy…
Anyhow, there were a ton of great sales on this week such as…
Dayquil/Nyquil cold & flu 48+24 liquicaps $17.99 – 4.00 @ 13.99, just in time to get us through the next 2 cold/flu seasons. I hate taking medication, but when I have gotten sick before and taken Nyquil, it has worked. Both the day and night ones are great (though I'm always iffy about nighttime cold meds… I don't like the groggy feeling…) But I also don't like being sick, so I guess that's the trade off.
Bayer Aleve 220mg 160 liquid gels $24.99 – 5.00 @ 19.99
Purex HE after the rain 200 load laundry detergent $15.99 – 3.20 @ 12.79
Cascade Power clean dishwasher detergent $19.99 – 4.20 @ 15.79 (I've got 2 containers of this waiting to come into service from the P&G spend $100 get $25 promotion, won't be needing dish detergent until later next year I'd imagine?)
Lysol toilet bowl cleaner 4 x 946ml $11.49 – 4.00 @ 7.49
Kirkland Signature Himalayan pink salt $6.99 – 3.30 @ 3.69 This is probably my favorite kind of salt to use for basically everything (2 exceptions, fine sea salt for pasta water and coarse Kosher salt for making Kim-Chi and for grilling steaks… Though the Steaks portion is pretty rare… Also how I like my Steaks!)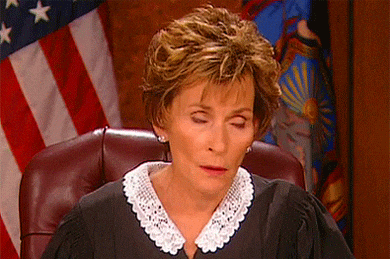 Sorry judge… Can't resist a good pun!
Also our household favorite Starbucks Caffe Verona whole bean coffee is on sale for $17.99 from $22.99… Delicious!
Another thing about today, for whatever reason I was hungry so I was loading up on all the samples. Usually I don't unless it's something I'm interested in trying, otherwise I'll skip it. Today I felt like I had a 3 course meal in my cart at various points, I even cycled back around to get a second Dr.Praegers veggie burger sample!
Cheesy broccoli soup, veggie burger and a chicken taquito… Obviously the cornerstones of any healthy meal, right?
Speaking of cheesy meals we tried out a Gluten free macaroni and cheese "bake" last night and man-o-man was it ever good! (and easy!)
You boil the macaroni noodles for 3 minutes, then (as we do with gluten free pasta, but not the regular kind otherwise Italian Grandmothers would be knocking down my door) we rinse it in cold water to stop the cooking process and it help to keep the noodles from sticking together and getting clumped up. Shred some extra-old sharp cheddar and some Gruyère cheeses (5 1/2 cups for this one… That's a lot of cheese folks!) and slowly add it to a stock pot with veggie stock and dry white wine to make a delicious cheesy sauce that you pour over the pasta. Top it off with crumbled crackers and bake for 35 minutes… Delicious!
Well the leftovers have been eaten, dishes put away, and cats begging for late night snacks… or at least Dexter is. Ewok is just hanging out looking pretty.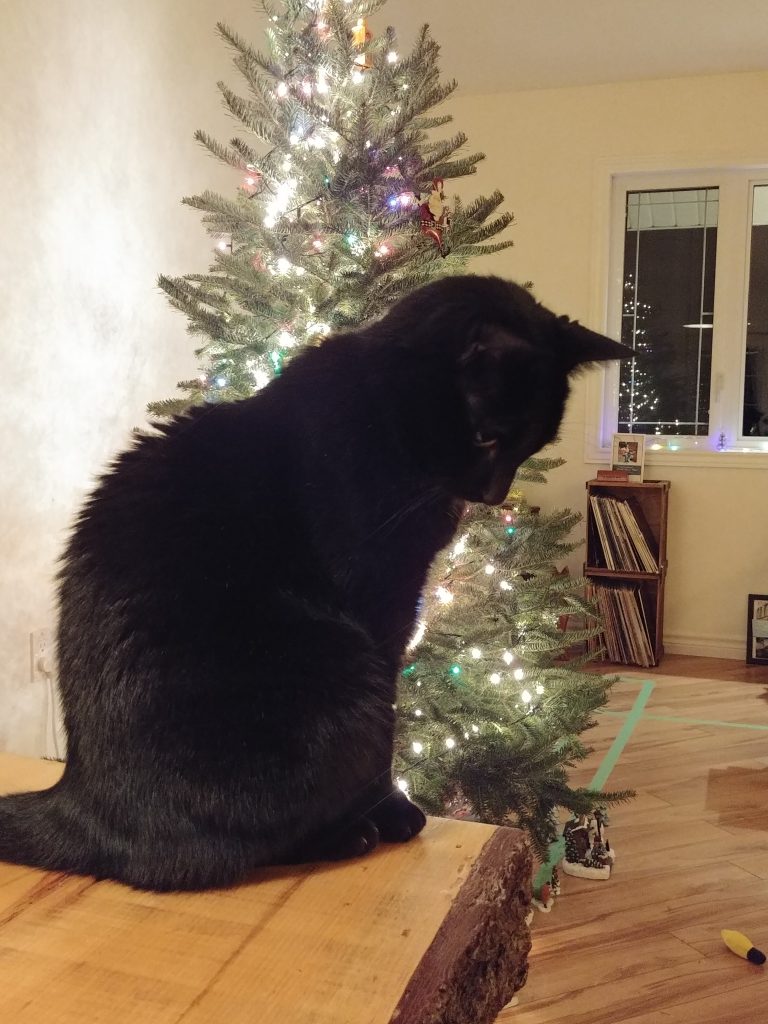 We are heading to Toronto early tomorrow morning for a quick little day trip/shopping spree so I'm going to finish up here.
Have a great week folks, and I look forward to hearing from you in the comments section!
Cheers!
Please note:
The price at your local Costco takes precedence over the prices listed on this blog.
Costco liquidation/Manager's Special items (ending in .97) vary from store to store.
An asterisk (*) on the price tag means the item is not being re-ordered.
If there is something you really want, ***double check the expiry date*** as some Costco sales items do end mid-week.
***This is a fan run, independent page with no affiliation or endorsement by Costco Wholesale***
The food brands available can differ from region to region. Pictures are taken at a store in Ontario. Sale items should apply to Costco locations in Ontario, Quebec, New Brunswick, Newfoundland & Nova Scotia, if the item is in stock at your store. There will likely be a few deals not shown here in your store. If this blog has helped you save money, consider sharing www.cocoeast.ca with your friends and family! If you see deals at your store that aren't on this blog, post them in the comments and help spread the money saving love!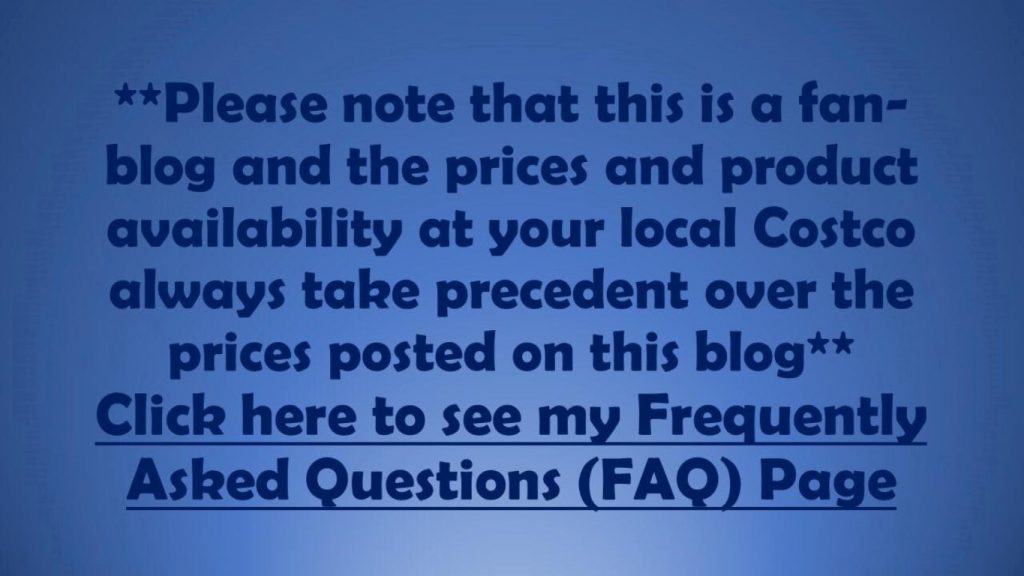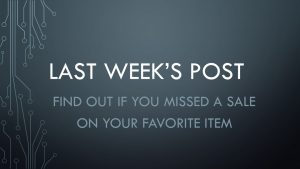 Costco Flyer Sales Nov. 25th – Dec 1st 2019

Kingston Costco Meat Dept. sales Nov. 25th – Dec 1st 2019
Costco Treasure hunt sales Nov. 25th – Dec 1st 2019