Costco Canada East Secret Sale Items – Dec. 10th – Dec 17th 2018 – Ontario, Quebec & Atlantic Canada
I walk the whole store for you every Monday when Costco's Secret Sale items are released for the week, then post them here and on our facebook page.
NEVER MISS A POST! Join the Costco East Facebook group to get updated whenever I make a new post! https://www.facebook.com/costcoeast/.
ALSO you can come and see my Instagram feed with Pics of my weekly Costco shopping trips, Dexter and Ewok being lazy cats and pictures of things that I have cooked with anything I've purchased at Costco. You can find that here! https://www.instagram.com/costco_east_fan_blog/
Subscribe to website updates via email and you'll get a confirmation email from "FeedBurner Email Subscriptions". Click the link within it to activate your subscription and you'll be notified by email whenever I post (1 or 2 times weekly). Check your spam filter or contact me if you have questions or do not receive a confirmation email.
**** TO SKIP AHEAD TO THE SALES CLICK THIS LINK ****
Hello Costco Shoppers! …And happy 15 days before Christmas!!!
I'll do the usual and give you a few highlights of the sales going on this week, then I'll dive into the stuff about my cats, Christmas and bathroom (the fun stuff!)
Webber Naturals omega 3 easy swallow softgels 400ct. -4.00 @ 15.99
Mr. Clean all purpose cleaner -3.60 @ 7.89
Pedigree Dentistix -4.00 @ 14.99
Chosen foods Avocado oil -3.00 @ 10.99
Cesar variety dog food 36 pk -6.00 @ 20.99
Starbucks Cafe Verona Coffee -6.00 @ 18.99
Coke/Diet Coke/Ginger ale -2.80 @ 8.45
Bounty plus paper towels -4.20 @ 16.79
Dr. Ho's circulation promoter -40.00 @ 139.99
Kitchen Aid stand mixer -80.00 @ 319.99
Natrel Salted/unsalted butter (KINGSTON, ON.) -1.00 @ 2.99lb
Obviously I picked up coffee this week, Though I really need to make sure that I go back and get at least 2 or 3 more bags… Stock up ya know? You all know that we need that coffee in our house and when it's on sale I always get a few bags… I only got 1 this week for some reason, so I guess it'll be back to Costco on Thursday!
I'm finding it very hard to believe that Christmas has come so quickly, it seems like it was just the start of November… Like it really really really feels like I skipped a month or something. We also haven't had much snow or winter-y weather (at least not much to write home about) so that doesn't help either, though Dexter is OK with that and has been spending time on his favorite perch.
…He doesn't seem to notice that he doesn't really fit on that, but hey good balance! He's done lots of kitty Yoga and Pilates to get to this point folks…
That being said we got our tree up and have lights on it, I guess we'll need to get around to decorating it. Tonight? maybe??? (hint hint hint)
…Not too big, not too small… Just right! And man 'o man do I ever love the smell of it. It's awesome, the smell of a Christmas tree, wrapping a few presents, and watching Christmas movies or listening to a few Christmas LP's just puts you right in the spirit of the holidays!
Of course I've had a little help from a certain small someone with the wrapping of gifts and filling of bags…
I regretted allowing him to do that immediately afterwards as there was a red and green stripped mess all over the floor within a few minutes, but it was totally worth it for the entertainment value!
Also in home reno updates the plumbers have disconnected our old shower, and the rest of the work should be taking place starting tomorrow. Fingers crossed!!! I can't wait to see the finished product, and I can't wait to share it with all of you!
It's really exciting to think that it's finally going to get done. Plus we've had all the various pieces sitting around the house for some time now… Tiles in the office along with the shower base and pedestal sink, shower glass in the dining room, toilet in the dining room. Paint equipment and drywall plaster stuff in the office as well… Just a construction zone upstairs basically, so it will be nice to get things back to normal and have the space back.
Speaking of all that stuff, I should move along here as there are a few more things to do to get ready for tomorrow, so I shall bid you all a good evening.
I look forward to seeing you all next week, now get out there and get treasure hunting! I'm sure next week will be insane so get yourselves prepared.
Good night, see you next Monday folks.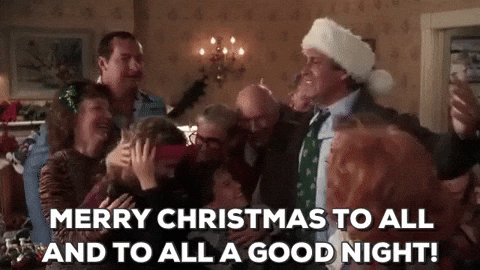 (couldn't help it, I love that one!!!)
Please note:
The price at your local Costco takes precedent (or precedence) over the prices listed on this blog.
Costco liquidation/Manager's Special items (ending in .97) vary from store to store.
An asterisk (*) on the price tag means the item is not being re-ordered.
If there is something you really want, ***double check the expiry date*** as some Costco sales items do end mid-week.
The food brands available can differ from region to region. Pictures are taken at a store in Ontario. Sale items should apply to Costco locations in Ontario, Quebec, New Brunswick, Newfoundland & Nova Scotia, if the item is in stock at your store. There will likely be a few deals not shown here in your store. If this blog has helped you save money, consider sharing www.cocoeast.ca with your friends and family! If you see deals at your store that aren't on this blog, post them in the comments and help spread the money saving love!