Mega Costco Toy Aisle Post Dec. 5th 2019 – Ontario, Quebec & Atlantic Canada
I walk the whole store for you every Monday when Costco Sale items and Costco Flyer sales are released for the week, then post them here and on our Facebook page.
NEVER MISS A POST! Join the Costco East Facebook group to get updated whenever I make a new post! https://www.facebook.com/costcoeast/.
ALSO you can come and see my Instagram feed with Pics of my weekly Costco shopping trips, Dexter and Ewok being lazy cats and pictures of things that I have cooked with anything I've purchased at Costco. You can find that here! https://www.instagram.com/costco_east_fan_blog/
Subscribe to website updates by signing up below
and you'll get a confirmation email from "FeedBurner Email Subscriptions". Click the link within it to activate your subscription and you'll be notified by email whenever I post (1 or 2 times weekly). Check your spam filter or contact me if you have questions or do not receive a confirmation email.
Hello and happy Mid week folks!
It's starting to feel a bit more like Christmas every day now & with Christmas shopping in mind, here's a quick little post with all of the toys at my Costco warehouse.
Costco also had a handful of new sales happening mid-week so I added those into the picture gallery for you as well! So you'd better get your Christmas list out and get ready to start checkin' off the boxes!
Bolle Snow goggles and Roots 3-in-1 Ski mitts for the snowboarder/ski-er popped up today!
Microsoft Office Home and Student versions are on sale for $50.00 off! That's a great deal, and I wish I didn't sign up for the year a few months ago… Shoulda waited!
I'd love to grab a few of those Fortnight Nerf cannons and have a big 'ol Nerf battle, or they might make great cat toys! Sit at one end of the house and watch Ewok chase after the little darts! (Although he'd probably rip them to shreds, maybe not a good idea.)
I know I would've loved that Hot Wheels jumbo track builder when I was a kid (probably still get a kick out of it to be honest!) And absolutely would want the Lego city or Lego friends boxes. I still have all of my Lego from when I was a kid. I still love it just as much now!
The Propel folding drone would probably be pretty awesome too. Although I'm sure I'd find a way to turn that into a cat toy and it would get destroyed in a matter of hours… But I could see some sort of treat dispenser on the bottom of it so I could remote drop treats for Dexter and Ewok… Who is currently looking at me wondering why I'm not giving him his catnip plant…
He's such a funny little guy.
Time to go folks, so enjoy the tour of the toys aisles!
See you soon.
Please note:
The price at your local Costco takes precedent (or precedence) over the prices listed on this blog.
Costco liquidation/Manager's Special items (ending in .97) vary from store to store.
An asterisk (*) on the price tag means the item is not being re-ordered.
If there is something you really want, ***double check the expiry date*** as some Costco sales items do end mid-week.
***This is a fan run, independent page with no affiliation or endorsement by Costco Wholesale***
The food brands available can differ from region to region. Pictures are taken at a store in Ontario. Sale items should apply to Costco locations in Ontario, Quebec, New Brunswick, Newfoundland & Nova Scotia, if the item is in stock at your store. There will likely be a few deals not shown here in your store. If this blog has helped you save money, consider sharing www.cocoeast.ca with your friends and family! If you see deals at your store that aren't on this blog, post them in the comments and help spread the money saving love!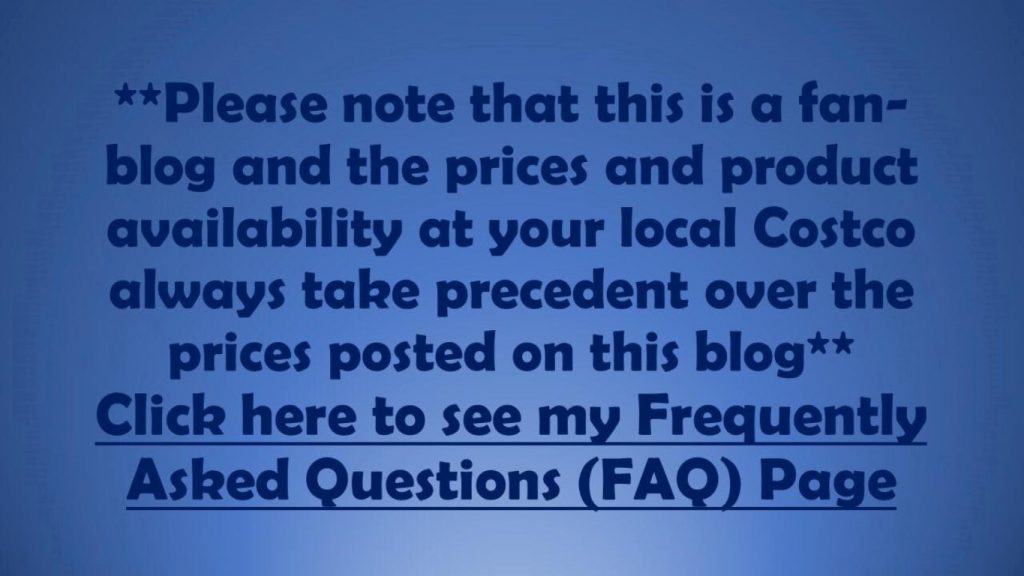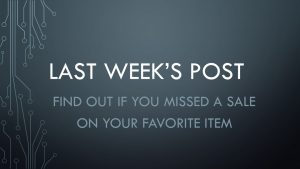 Costco Toy sales Dec 5th 2019