I walk the whole store for you every Monday when Costco Sale items and Costco Flyer sales are released for the week, then post them here and on our Facebook page.
NEVER MISS A POST! Join the Costco East Facebook group to get updated whenever I make a new post! https://www.facebook.com/costcoeast/.
ALSO you can come and see my Instagram feed with Pics of my weekly Costco shopping trips, Dexter and Ewok being lazy cats and pictures of things that I have cooked with anything I've purchased at Costco. You can find that here! https://www.instagram.com/costco_east_fan_blog/
Subscribe to website updates by signing up below
and you'll get a confirmation email from "FeedBurner Email Subscriptions". Click the link within it to activate your subscription and you'll be notified by email whenever I post (1 or 2 times weekly). Check your spam filter or contact me if you have questions or do not receive a confirmation email.
Well here we are Costco family, hopefully all your stockings are hung by the chimney with care!
We haven't hung our stockings yet as we just finished up having a little hang out with my family, complete with a huge spread of cheese & meats purchased at (you guessed it) Costco!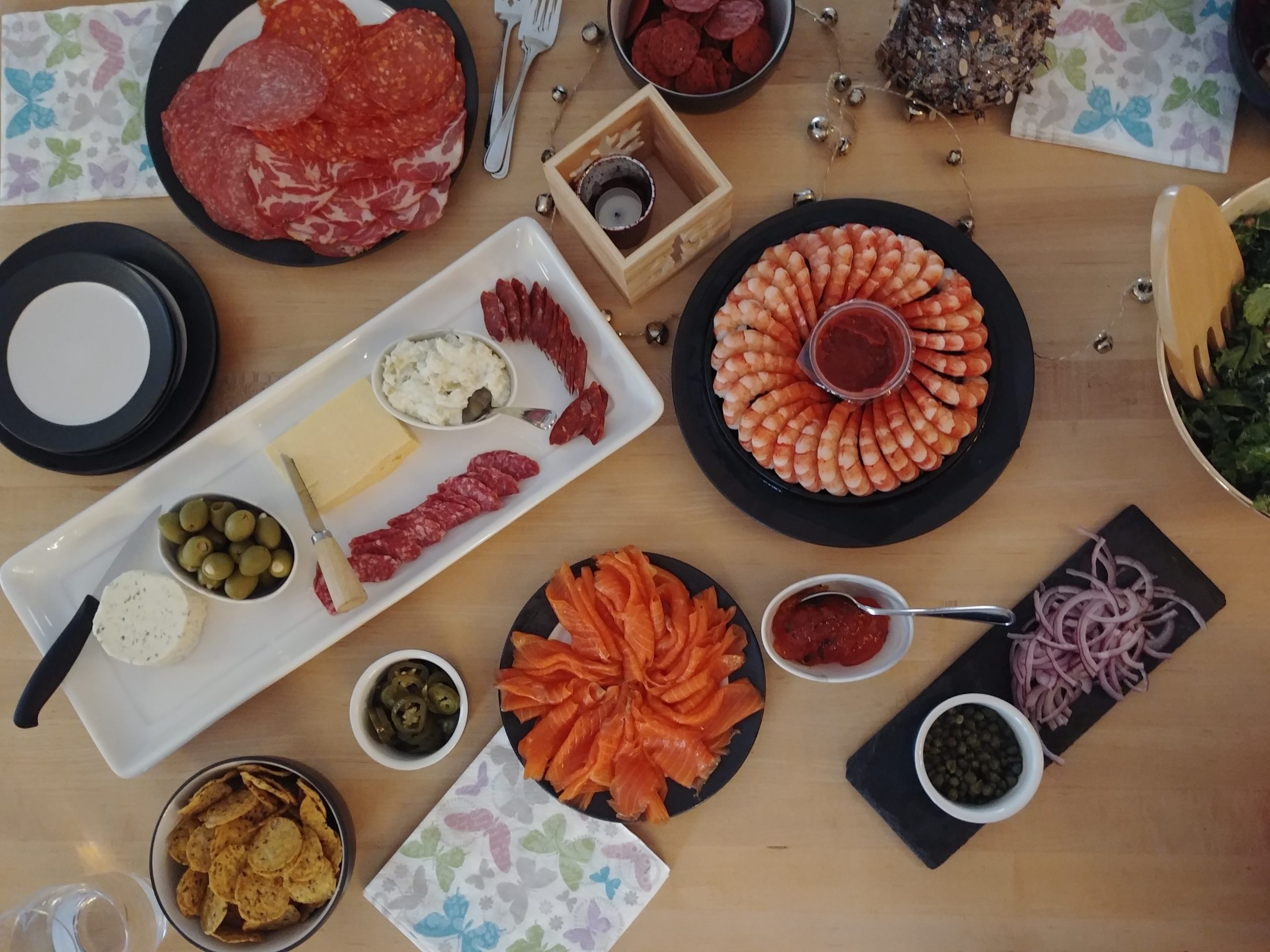 I love eating like that, just prep things and put 'em on the table and people can pick and eat when and where they want!
Ewok wasn't invited to the table top party, so he sat in his chair and watched hoping for scraps.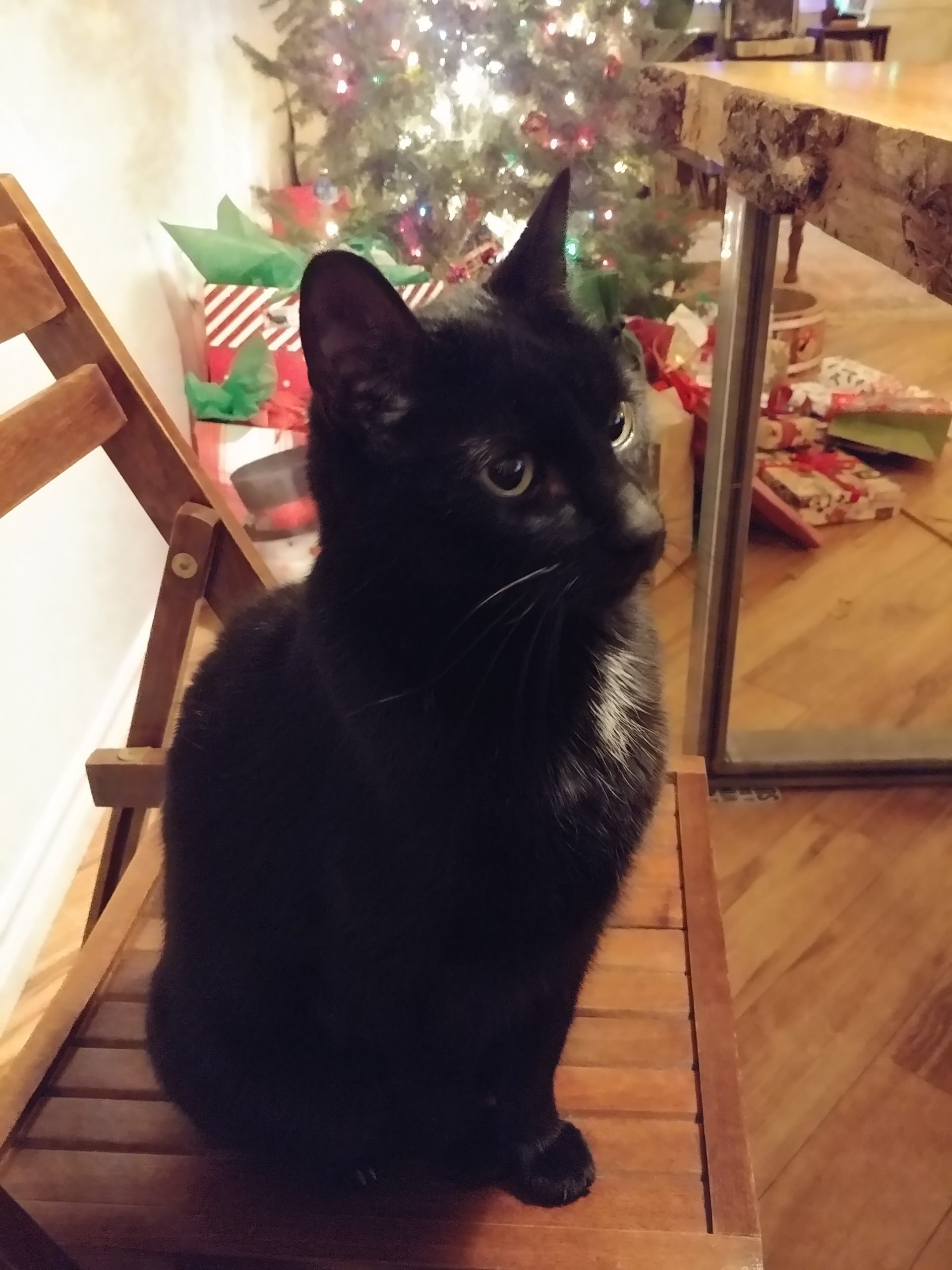 Very jealous…
Right, let's look at a few of the awesome sales happening. There were 224 of them at my Costco today, more than I've seen in a while! So whether you're looking to stock up on Natrel butter, get ready for the Holiday hang overs with Motts Clamato juice, or add to your charcuterie feast with Pilaros Garlic stuffed Olives (I did, they're delicious!) Costco has you covered and then some!
(though I'm gonna have to watch my Costco budget after the last few weeks of shopping… yikes!)
Gain HE liquid laundry detergent $19.99 – 4.00 @ 15.99
Alcan plus Aluminum foil 30cm x 200m $21.99 – 5.00 @ 16.99
Pilaros Olives with garlic $7.99 – 2.00 @ 5.99
Terra Delyssa organic EVOO 2 x 1L $14.99 – 3.00 @ 11.99
Haagen Dazs vanilla almond bars 9 x 88ml $14.99 – 3.00 @ 11.49
Coke/Diet coke/Canada dry ginger ale 32 x 355ml $11.59 – 3.00 @ 8.59
Natrel Salted Butter $3.99 – 1.00 @ 2.99
Motts Clamato party pack 2 x 2.54L $7.89 – 2.00 @ 5.89
'Tis but a scratch of what's available this week!
Speaking of this week, it's Christmas Eve tomorrow… TOMORROW!!! I can't believe that Christmas has come so quickly… I think I've made mention of how quickly time has gone by a few times, but I still can't believe it.
Now, with a week off of work (!!!) it's time to slow down and enjoy some time doing the important things. Being with family, eating great food, and enjoying maybe 1 or 2 or 5 delicious cocktails! Oh, and hanging out with Dexter and Ewok. (who is shadowing me today)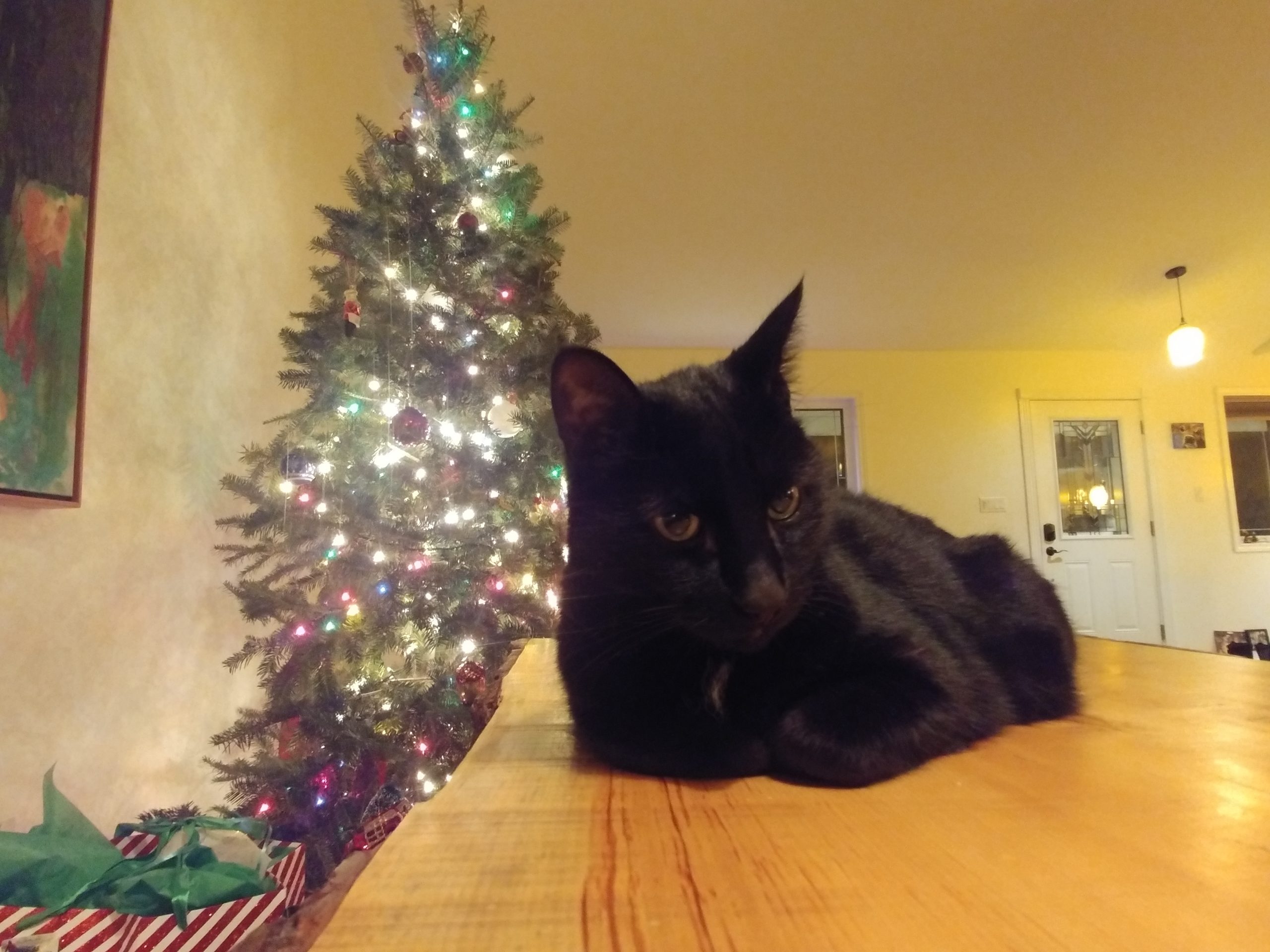 On that cute note, it's time to say good night because it will soon be the night before Christmas and all through the house, not a creature was stirring not even a mouse, because of Dexter and Ewok who sit on the couch…. Likely watching the mouse stir and not doing anything about it…
Well I'm no Clement Moore folks, but I tried.
One last thing.
MERRY
CHRISTMAS
TO
ALL
AND
TO
ALL
A
GOOD
NIGHT!!!
Please note:
The price at your local Costco takes precedent (or precedence) over the prices listed on this blog.
Costco liquidation/Manager's Special items (ending in .97) vary from store to store.
An asterisk (*) on the price tag means the item is not being re-ordered.
If there is something you really want, ***double check the expiry date*** as some Costco sales items do end mid-week.
***This is a fan run, independent page with no affiliation or endorsement by Costco Wholesale***
The food brands available can differ from region to region. Pictures are taken at a store in Ontario. Sale items should apply to Costco locations in Ontario, Quebec, New Brunswick, Newfoundland & Nova Scotia, if the item is in stock at your store. There will likely be a few deals not shown here in your store. If this blog has helped you save money, consider sharing www.cocoeast.ca with your friends and family! If you see deals at your store that aren't on this blog, post them in the comments and help spread the money saving love!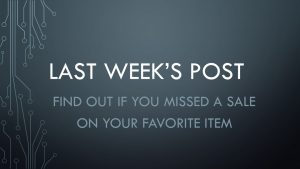 Costco Flyer Sales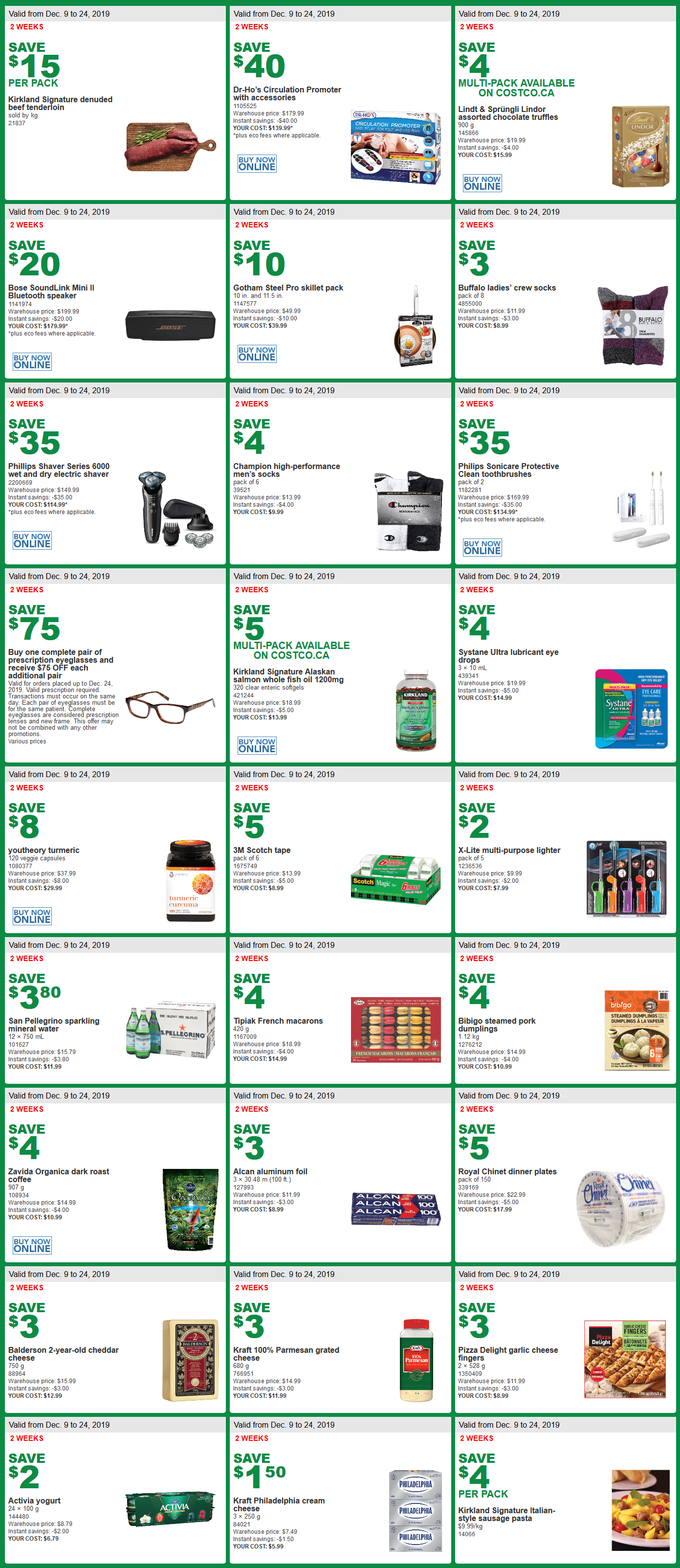 Costco Kingston Meat Department sales
Costco Treasure hunt sales