Costco Canada East Secret Sale Items – Dec 31st – Jan 6th 2018/2019!!! – Ontario, Quebec & Atlantic Canada
I walk the whole store for you every Monday when Costco's Secret Sale items are released for the week, then post them here and on our facebook page.
NEVER MISS A POST! Join the Costco East Facebook group to get updated whenever I make a new post! https://www.facebook.com/costcoeast/.
ALSO you can come and see my Instagram feed with Pics of my weekly Costco shopping trips, Dexter and Ewok being lazy cats and pictures of things that I have cooked with anything I've purchased at Costco. You can find that here! https://www.instagram.com/costco_east_fan_blog/
Subscribe to website updates via email and you'll get a confirmation email from "FeedBurner Email Subscriptions". Click the link within it to activate your subscription and you'll be notified by email whenever I post (1 or 2 times weekly). Check your spam filter or contact me if you have questions or do not receive a confirmation email.
**** TO SKIP AHEAD TO THE SALES CLICK THIS LINK ****
Well Costco Shoppers, we've made it to the end of the line, we're checkin' out of 2018 and strolling down the aisles into 2019! Amazing how I never even considered how that would sound back in 1988, or even 1998… I guess 1999 was a big one though, Y2K and all being such a big "threat"… Darned computer code!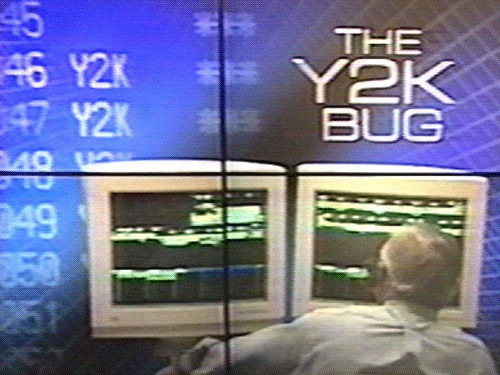 Wow, I can remember how big of a concern that was at the time, but never gave a thought to "hmmmm, I wonder what we'll be saying when the ball drops in 2019?" But that's still another year away…….. Concerns about apocalyptic New Years predictions aside, how about a few sale items to tickle our fancies (while we enjoy some prosecco or Champagne if you're feelin' fancy tonight! or just fancy in general.)
SALES PREVIEW!!!
Venus platinum razor + 11 cartridges  –10.00 off @ 29.99
Woolite dark laundry detergent 15.75 – B.O.G.O !!!
Finish Max dish pods 147 ct. –7.00 off @ 19.99
Raisin Bran –2.00 off @ 4.99
Motts Clamato juice –2.00 off @ 5.89
Cashmere premium 2 ply T.P. 40 x 234 sheet – 4.20 off @ 16.79
Apple iPad 9.7″, 128GB, Gold 6th gen. – 60.00 off @ 469.99
Ziploc container variety pack (25 pc.) –4.00 off @ 10.99
Just a little taste to get you going this week… Now we can move forward!
I don't know about you folks, but I had a great Christmas break… I suppose I've written a few times about it so I won't revisit any details but needless to say we ate, we drank, we were merry… What else can you ask for really?!
Driving home on the 27th was an adventure, though traffic on the 400 towards Toronto wasn't too bad, we did have a detour (or 2) to make that involved parking at the Yorkdale mall… I don't know if I've ever seen a parking lot so jammed up and gridlocked. It was insanity… It took us maybe 15 minutes to get from the 401 exit to get to the middle of the lot (that should normally take like 3-5 minutes max. so this was nuts!) My partner had made an appointment to get an acupuncture treatment (same place for 20+ years, apparently he's good!) so we thought instead of driving to downtown Toronto we'll just park at Yorkdale mall and take the subway in… Shop around a bit, take our time… Well the parking fiasco put the Kibosh on that notion pretty quick… We struggled (but finally after maybe 30 minutes) found parking, and made it on the subway, though no shopping was had. In a fantastic twist of fate, the Acupuncture clinic happened to be right across the street from the Royal Ontario Museum, so I figured what better way to spend an hour than to stroll over there, walk through the Bat cave, and then explore ancient Egypt and Europe? There really wouldn't have been another way! I figured I didn't see the Egypt/Europe exhibit when we were there in August so I may as well make the trip now… And you know I can't resist re-visiting the Bat Cave!
Another stop that I made sure was locked in was to a place called the Commisso & Rocco Bakery on Kincort st. in Toronto. This is a place that you must go if you love fantastic hot sandwiches of the Veal or Meatball variety. My partner and her parents used to go there when they were kids in the 70's and they loved it then, I didn't discover it until 2 years ago… It's still the same place basically… They had something good, and never messed with it, and they shouldn't because its still fantastic! I love the place and try to find a way to swing by that area each time we're in Toronto. (doesn't always work, but I try!)
Ahhhhh, it was a good time.. But as we all have to do eventually, I was back to work on the 28th (which happened to be my birthday) and the 29th (and this morning after an early Costco visit). But that's OK, we survived he Holiday season happily and are back home with Dexter and Ewok to ring in the new year. (and that's rapidly approaching as I write!!!)
It has been a crazy year, but I gotta say… I really appreciate all of your support, really really really!!!
I've gotten to know a lot of your names on the comment boards, I've gotten to look forward to seeing your names up there! I love the questions, I love the responses, I love the community we have here, and I look forward to so much more of it next year… Which is of course TOMORROW!!!

Happy New Year to all of you!
I look forward to another great year of doing this in 2019.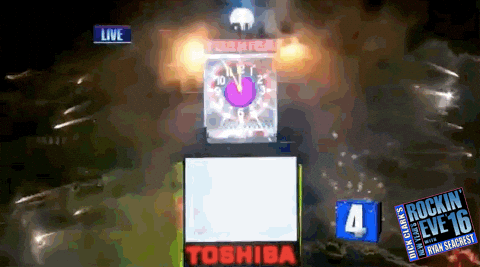 Please note:
The price at your local Costco takes precedent (or precedence) over the prices listed on this blog.
Costco liquidation/Manager's Special items (ending in .97) vary from store to store.
An asterisk (*) on the price tag means the item is not being re-ordered.
If there is something you really want, ***double check the expiry date*** as some Costco sales items do end mid-week.
The food brands available can differ from region to region. Pictures are taken at a store in Ontario. Sale items should apply to Costco locations in Ontario, Quebec, New Brunswick, Newfoundland & Nova Scotia, if the item is in stock at your store. There will likely be a few deals not shown here in your store. If this blog has helped you save money, consider sharing www.cocoeast.ca with your friends and family! If you see deals at your store that aren't on this blog, post them in the comments and help spread the money saving love!