Costco Canada Flyer sales & Costco sale Items Dec 16th – 23rd 2019 – Ontario, Quebec & Atlantic Canada
I walk the whole store for you every Monday when Costco Sale items and Costco Flyer sales are released for the week, then post them here and on our Facebook page.
NEVER MISS A POST! Join the Costco East Facebook group to get updated whenever I make a new post! https://www.facebook.com/costcoeast/.
ALSO you can come and see my Instagram feed with Pics of my weekly Costco shopping trips, Dexter and Ewok being lazy cats and pictures of things that I have cooked with anything I've purchased at Costco. You can find that here! https://www.instagram.com/costco_east_fan_blog/
Subscribe to website updates by signing up below
and you'll get a confirmation email from "FeedBurner Email Subscriptions". Click the link within it to activate your subscription and you'll be notified by email whenever I post (1 or 2 times weekly). Check your spam filter or contact me if you have questions or do not receive a confirmation email.
Welcome back Costco Family!
It's been a busy week for me (as I'm sure it has been for you too) getting ready for the Christmas Holidays. Christmas shopping, making dinners & going to Christmas parties, (brief appearance anyhow) hosting the In-Laws, Oh and working of course… No wonder time seems to be slipping by so fast!
With that said, I am so far behind this year in every aspect of Christmas. Cards, shopping decorating… Being at Costco a few times a week has at least given me some shopping time, but man-o-man I'm nowhere near where I was last year, I think I was done with everything by last week last year!
Speaking of shopping & the holidays…
Why not try a different approach to your pasta and fry up some Kirkland Signature cooked Shrimp (-4.00 @ 14.99) and add it to my favorite pasta sauce (and Jan in Waterdowns as well!) The White Linen Marinara Sauce 2x 1.1L (-2.50 @ 8.99)??? Spruce up the pasta scene for the night!
Afterwards you can load up the dishwasher and let the Finish Quantum dish detergent pucks do the dirty work ( -7.00 @ 15.99) While you enjoy a nice hot cup of Zavida Organica Coffee (907g -4.00 @ 10.99) and some Baileys coffee creamer (2x 1L -2.00 @7.79) Obviously add some actual Baileys to that coffee! No sense in messing around!
Then the next day you can put your back at ease with some Robax Platinum (102 caplets -7.00 @ 22.99) and maybe have some more Baileys, straight up this time!
So I mentioned on Friday that we had a delicious dinner menu planned for Saturday evening (we did!) and I tried my best to get pictures of everything, but as it happens while you're trying to prepare a feast; the cellphone camera isn't top priority so I may have missed a few things… Such as the Charcuterie feast we had before the feast! Seems we got caught up in the excitement of our cheeses and meats and other goodies that I forgot to take a shot of the spread.
I got snaps of the rest though.
mmmmmm, the leftovers were just as delicious as the dinner too! (all of the leftovers have now been eaten)
Normally I'd take a picture of my plate fully assembled, but…
Well I apparently took a picture of the disassembled plate… No chance to Re-assemble. Johnny-5 would be so disappointed.
…Still lumpy, I know Johnny-5.
The citrus chili verde salmon was awesome, (though we put it under the broiler for a few extra minutes to give the top a bit of crisp/texture.) My Mom's scalloped potatoes were rich and delicious. As was the winter Kale salad, though had more bite to help cut the rich potatoes. And the Roasted squash & radicchio salad was really unique, in a good way! The rich roasted squash balanced perfectly with the bitter crunchy radicchio, contrasted and aided by the pungent and umami flavors of the freshly sliced Parmesan and roasted almonds. The meal was really a great combination of all the different flavors and textures. (Most of the recipes came from Bon Appetit magazines, which is an amazing magazine and a great Christmas gift idea wink, wink!)
And on that note my post-staff party rambling are going to come to an end. I have to work in the Morning (as I always do on Tuesdays) and will have to deal with returning the restaurant to a normal-like state instead of the restaurant industry party mess it was probably left in tonight… Good thing the coffee is free flowing!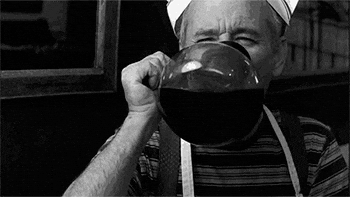 That'll be every opening cook/server who attended, guaranteed!
See you sooner than later folks. Big week coming up… Better make sure we're all prepped and ready!
Cheers!
Please note:
The price at your local Costco takes precedent (or precedence) over the prices listed on this blog.
Costco liquidation/Manager's Special items (ending in .97) vary from store to store.
An asterisk (*) on the price tag means the item is not being re-ordered.
If there is something you really want, ***double check the expiry date*** as some Costco sales items do end mid-week.
***This is a fan run, independent page with no affiliation or endorsement by Costco Wholesale***
The food brands available can differ from region to region. Pictures are taken at a store in Ontario. Sale items should apply to Costco locations in Ontario, Quebec, New Brunswick, Newfoundland & Nova Scotia, if the item is in stock at your store. There will likely be a few deals not shown here in your store. If this blog has helped you save money, consider sharing www.cocoeast.ca with your friends and family! If you see deals at your store that aren't on this blog, post them in the comments and help spread the money saving love!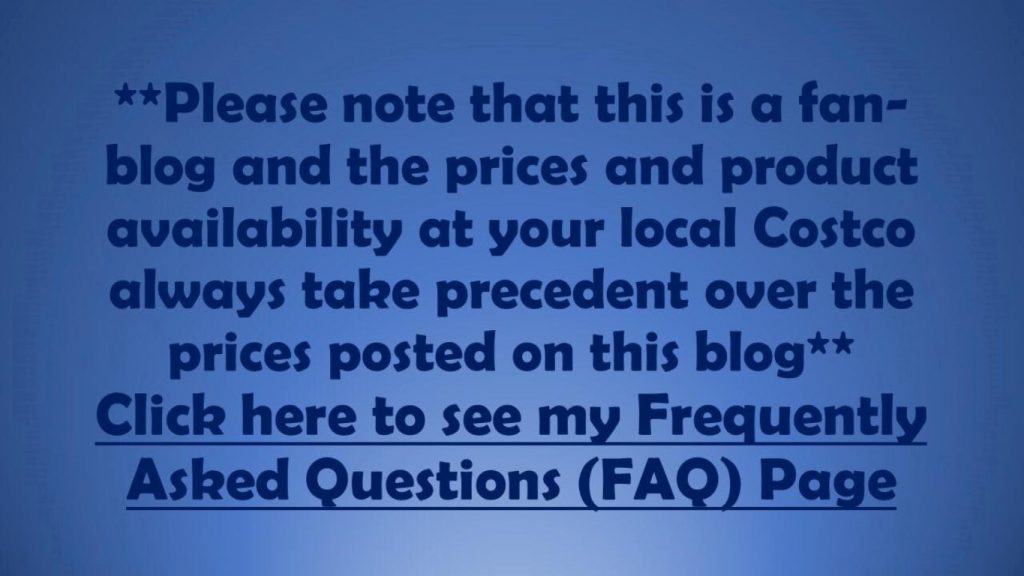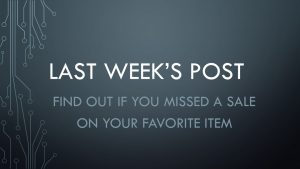 Costco Flyer Sales Dec 16th – 22nd 2019
Costco Kingston Meat Department sales Dec 16th – 22nd 2019
Costco Treasure hunt sales Dec 16th – 22nd 2019