Costco Canada BOXING DAY Flyer sales & Costco sale Items Dec. 26th 2019 – Ontario, Quebec & Atlantic Canada
I walk the whole store for you every Monday when Costco Sale items and Costco Flyer sales are released for the week, then post them here and on our Facebook page.
NEVER MISS A POST! Join the Costco East Facebook group to get updated whenever I make a new post! https://www.facebook.com/costcoeast/.
ALSO you can come and see my Instagram feed with Pics of my weekly Costco shopping trips, Dexter and Ewok being lazy cats and pictures of things that I have cooked with anything I've purchased at Costco. You can find that here! https://www.instagram.com/costco_east_fan_blog/
Subscribe to website updates by signing up below
and you'll get a confirmation email from "FeedBurner Email Subscriptions". Click the link within it to activate your subscription and you'll be notified by email whenever I post (1 or 2 times weekly). Check your spam filter or contact me if you have questions or do not receive a confirmation email.
HAPPY BOXING DAY 2019 EVERYBODY!!!
Well, the big day has come and gone. And now we look forward to all the amazing sales starting up today for Boxing day, although I guess everyone seems to want to do boxing week these days… One just ain't enough I guess.
Maybe you're looking for a new Tablet? Are you an android user or do you prefer the apple products? Either way Costco has you covered, with the Samsung Galaxy Tab A "10.1 on sale for 247.99 or the Apple iPad "10.2 32GB for 369.99 to name a few. Me? I'm and android user, judge me not!
Maybe you aren't into tablets but would prefer a workhorse of a laptop, if so how about the HP Pavillion Gaming Laptop "15.6 for 150 off? $849.99 for a powerful laptop is a great deal.
The Kuerig K+Elite coffee brewer is on sale for $99.99…. The Shark Rocket Deluxe Pro Vacuum is on sale for 159.99…. Stiga table hockey @ $49.97…
The list goes on, but I'll let you explore it yourselves folks.
I'm so stuffed from yet another 2 days of delicious indulgent eating… We had a nice, relaxing Christmas morning. The kitties opened their little presents, and fought over them for a minute before settling on their favorites.
No lack of entertainment, that's for sure!
After getting all packed up we made our yearly trek to Barrie, ON. to stay with my partner parents for a few days. And (as you all are well aware by now) we love doing the spread of picky, snacky foods so of course…
Mmmmmm, this as well as a Rosemary, Olive loaf from a local bakery. Sliced and shaped into a tree for good measure.
It was all very delicious, and followed up by the annual family feast in Toronto with all the extended family… Boisterous and festive, complete with the classic Turkey, mashed potatoes and gravy, roast carrots and brussel sprouts, 2 different kinds of salad and 2 different kinds of stuffing… Not to be outdone by the main course the deserts that followed were equally as impressive, though I'm always too full to have more than one helping. That's probably beneficial as I think I've put on a few pounds and don't need to add any more!
We're now back from Toronto, everyone has retired to their beds for their long winter naps except for me… So I think I should join those ranks. Tomorrow will be a nice relaxing day, (filled with creating an exercise plan for myself to snap out of this winter indulgence) and I'd like to get a good sleep so we can enjoy as much of it as we can.
Happy shopping folks, and once again Merry Christmas!
Please note:
The price at your local Costco takes precedent (or precedence) over the prices listed on this blog.
Costco liquidation/Manager's Special items (ending in .97) vary from store to store.
An asterisk (*) on the price tag means the item is not being re-ordered.
If there is something you really want, ***double check the expiry date*** as some Costco sales items do end mid-week.
***This is a fan run, independent page with no affiliation or endorsement by Costco Wholesale***
The food brands available can differ from region to region. Pictures are taken at a store in Ontario. Sale items should apply to Costco locations in Ontario, Quebec, New Brunswick, Newfoundland & Nova Scotia, if the item is in stock at your store. There will likely be a few deals not shown here in your store. If this blog has helped you save money, consider sharing www.cocoeast.ca with your friends and family! If you see deals at your store that aren't on this blog, post them in the comments and help spread the money saving love!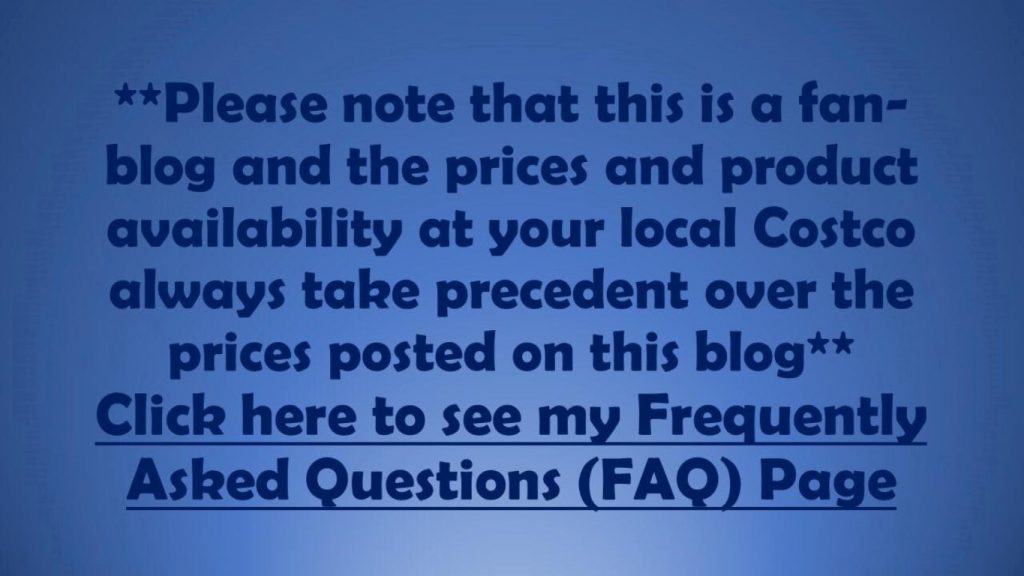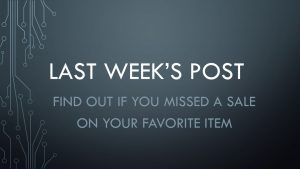 Costco Boxing Day Flyer Sales
Costco Barrie Meat Department sales
Costco Boxing Day Treasure hunt sales