Special Pre-Black Friday Sales Post, and the demise of Sultan Salton "the boiler of water" Nov. 28th 2019
Category Costco
/
November 28, 2019
I walk the whole store for you every Monday when Costco Sale items and Costco Flyer sales are released for the week, then post them here and on our Facebook page.
NEVER MISS A POST! Join the Costco East Facebook group to get updated whenever I make a new post! https://www.facebook.com/costcoeast/.
ALSO you can come and see my Instagram feed with Pics of my weekly Costco shopping trips, Dexter and Ewok being lazy cats and pictures of things that I have cooked with anything I've purchased at Costco. You can find that here! https://www.instagram.com/costco_east_fan_blog/
Subscribe to website updates by signing up below
and you'll get a confirmation email from "FeedBurner Email Subscriptions". Click the link within it to activate your subscription and you'll be notified by email whenever I post (1 or 2 times weekly). Check your spam filter or contact me if you have questions or do not receive a confirmation email.
I write to you today to let you know of the fall of the Sultan. Sultan Salton that is. The Kettle. Also with some extra sales that turned up today!
So yes as I was going about my business in Costco this afternoon I noticed a bunch of new sales popped up, from the Kuerig K + elite brewer on sale for $99.99 ($50.00 off!) to the Ninja Foodi pressure cooker on sale for $169.99 ($30.00 off) to the PS4 1TB fortnight bundle at $140 off! That's crazy and I was almost temped to buy one, but that's not why I was there nor do I need a PS4 to distract me from other duties around here.
Anyhow to see all of those great sales, click that glorious blue link up above, or scroll down. Or read your way through the drama that unfolded around the Kettle I bought a few weeks ago.
Yes folks, as it was predicted by readers/prophets Gerald and Paul. Sultan Salton "the boiler of water"s reign over all water needing boiled has come to a close.
Not 2 weeks after taking the throne (or date of purchase, whichever you'd prefer.) he froze at a solid 23 degrees, never to rise again.
As per his wishes, he was interred in his original packaging and brought back to his homeland of Costco.
There is light at the end of the tunnel however! As a new face came to our kingdom (well, kitchen…) and has risen to take the throne! It was none other than…
Sultan Salton the 2nd, boiler of more water!
Ok, that was all a little dramatic but I thought it was kind of funny.
Yes, the silly kettle stopped working yesterday (as reader Gerald and Paul predicted) so I returned it (with no issues) and bought a new one to give it a try again… We'll see how long this one lasts (hopefully longer than 2 weeks!) But Either way I'll let you know.
Anyhow I must get ready for work. It's going to be a long night and I've gotta be ready to brave the aisles tomorrow morning bright and early for the Costco Black Friday sales!
See you tomorrow folks.
Long live Sultan Salton the 2nd!
Please note:
The price at your local Costco takes precedent (or precedence) over the prices listed on this blog.
Costco liquidation/Manager's Special items (ending in .97) vary from store to store.
An asterisk (*) on the price tag means the item is not being re-ordered.
If there is something you really want, ***double check the expiry date*** as some Costco sales items do end mid-week.
***This is a fan run, independent page with no affiliation or endorsement by Costco Wholesale***
The food brands available can differ from region to region. Pictures are taken at a store in Ontario. Sale items should apply to Costco locations in Ontario, Quebec, New Brunswick, Newfoundland & Nova Scotia, if the item is in stock at your store. There will likely be a few deals not shown here in your store. If this blog has helped you save money, consider sharing www.cocoeast.ca with your friends and family! If you see deals at your store that aren't on this blog, post them in the comments and help spread the money saving love!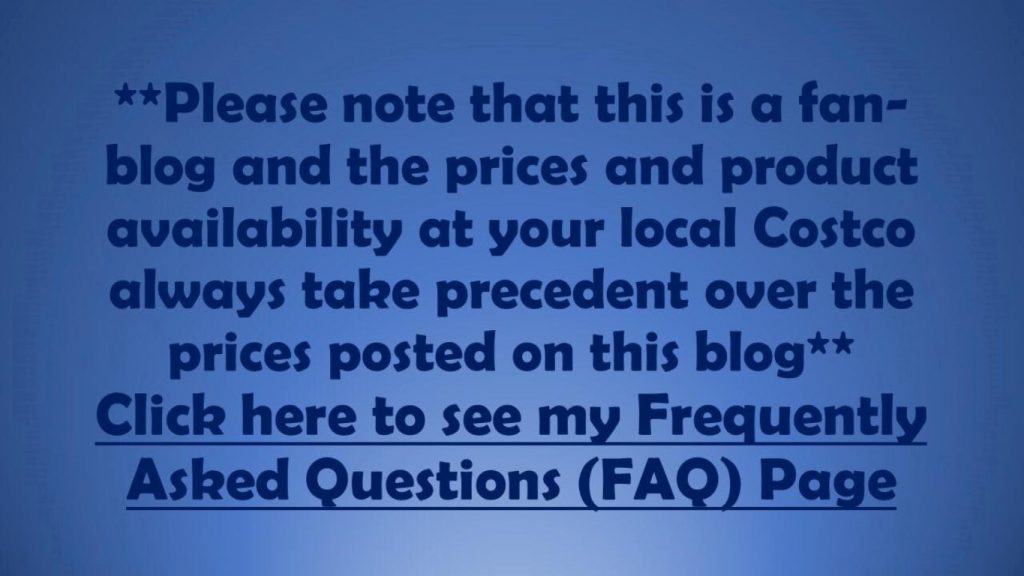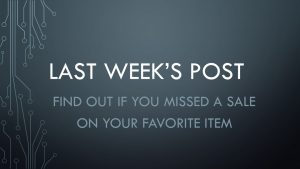 Costco Treasure hunt sales Nov. 28th 2019