***Special Friday Treasure Hunt Post Dec 13th – 15th 2019***
I walk the whole store for you every Monday when Costco Sale items and Costco Flyer sales are released for the week, then post them here and on our Facebook page.
NEVER MISS A POST! Join the Costco East Facebook group to get updated whenever I make a new post! https://www.facebook.com/costcoeast/.
ALSO you can come and see my Instagram feed with Pics of my weekly Costco shopping trips, Dexter and Ewok being lazy cats and pictures of things that I have cooked with anything I've purchased at Costco. You can find that here! https://www.instagram.com/costco_east_fan_blog/
Subscribe to website updates by signing up below
and you'll get a confirmation email from "FeedBurner Email Subscriptions". Click the link within it to activate your subscription and you'll be notified by email whenever I post (1 or 2 times weekly). Check your spam filter or contact me if you have questions or do not receive a confirmation email.
Hello and happy Friday Costco Christmas Shoppers!
Once again I found myself with a list of things to pick-up at Costco before heading to work tonight (also before the In-Laws arrive!) And as Costco tends to do, they had a handful of mid-week sales that I felt like I should share with you!
I know the Bushnell 10×42 binoculars ($10 off @ 38.99) would be great for watching the blue jays cleaning out me bird feeders, or I could cancel my gym membership and get the CAP dumbbell set 200lb ($40 off @ 199.99) and work out at home instead of feeling insecure using weights at the gym (that I don't really know how to use)
Stocking stufferes? Candy is always a good call (for me as well, better not quit the gym yet…) like the Kinder surprise classic 24×20 ($2.50 off @ 21.49, or my favorites Nestle variety pack of 18 ($2.50 off @ 10.99)
Then you can relieve all the Holiday pain with Dr. Ho's pain therapy pro system ($40 off @ 139.99)
I was there to get Grapefruits, yogurt, sour creme, %10 cream, post stamps and I couldn't resist getting pickles.  Also got some delicious Salmon!
Yes with the In-Laws coming this weekend we decided to do a big Pre-Christmas dinner, So we got our menu all planned out a few days ago and then Scrambled faster than Rudolph to get all the stuff together and prepped for dinner tomorrow night. (I work tonight/tomorrow A.M. so my time is pretty pressed)
Here's the menu.
Baked Brie and charcuterie with fennel braised olives & rosemary olive loaf from a local bakery with Vodka martinis (yumm!)
Oh also the Diamond Harvest 26/30 Shrimp ring (on sale for $15.99) Love me a shrimp ring!
Roast salmon with citrus salsa verde, Squash & radicchio salad with pecan, a winter Kale salad and Scalloped potatoes.
Then Some kind of desert my partner is in charge of picking up, so it'll be a surprise!
I'm looking forward to all of that stuff, and I look forward to sharing delicious pictures with all of you on Monday!
Speaking of, I'd better get prepping some more folks, so I'll leave it here with you.
Have a fantastic weekend, and enjoy the sales!
Please note:
The price at your local Costco takes precedent (or precedence) over the prices listed on this blog.
Costco liquidation/Manager's Special items (ending in .97) vary from store to store.
An asterisk (*) on the price tag means the item is not being re-ordered.
If there is something you really want, ***double check the expiry date*** as some Costco sales items do end mid-week.
***This is a fan run, independent page with no affiliation or endorsement by Costco Wholesale***
The food brands available can differ from region to region. Pictures are taken at a store in Ontario. Sale items should apply to Costco locations in Ontario, Quebec, New Brunswick, Newfoundland & Nova Scotia, if the item is in stock at your store. There will likely be a few deals not shown here in your store. If this blog has helped you save money, consider sharing www.cocoeast.ca with your friends and family! If you see deals at your store that aren't on this blog, post them in the comments and help spread the money saving love!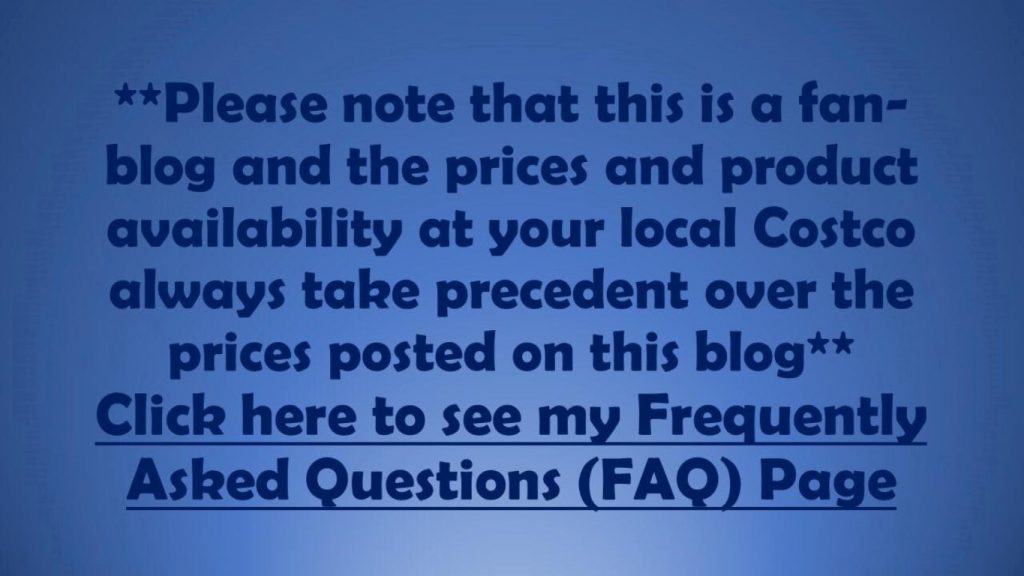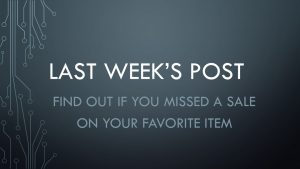 Costco Kingston Meat Department sales Dec 13th – 15th
Costco Treasure hunt sales Dec 13th – 15th