Costco Canada East Secret Sale Items – Dec 17th – Dec 24th 2018 – Ontario, Quebec & Atlantic Canada
I walk the whole store for you every Monday when Costco's Secret Sale items are released for the week, then post them here and on our facebook page.
NEVER MISS A POST! Join the Costco East Facebook group to get updated whenever I make a new post! https://www.facebook.com/costcoeast/.
ALSO you can come and see my Instagram feed with Pics of my weekly Costco shopping trips, Dexter and Ewok being lazy cats and pictures of things that I have cooked with anything I've purchased at Costco. You can find that here! https://www.instagram.com/costco_east_fan_blog/
Subscribe to website updates via email and you'll get a confirmation email from "FeedBurner Email Subscriptions". Click the link within it to activate your subscription and you'll be notified by email whenever I post (1 or 2 times weekly). Check your spam filter or contact me if you have questions or do not receive a confirmation email.
**** TO SKIP AHEAD TO THE SALES CLICK THIS LINK ****
Hello Hello Hello Costco Treasure hunters!
I know I said last week I couldn't believe how quickly things were hurtling toward Christmas, (and my birthday) but here we are 8 days away and I still can't believe it!!
With that in mind I'll give you a quick preview of the multitude of fantastic deals happening this week.
Pepsi/Diet Pepsi -2.80 off @ 8.47
Coke/Diet Coke/Ginger Ale -2.80 @8.45
Tetley tea 300 ct. -3.00 @ 9.39
Pedigree Dentastix -4.00 @ 14.99
Celestron computerized telescope -60.00 @ 239.99
Campbells no salt chicken broth -2.00 @ 7.99
Tassos garlic stuffed olives -2.00 @ 4.99 (you'd better believe I bought one of these puppies… Garlic AND olives??? BINGO!)
And of course Starbucks cafe Verona whole bean coffee is still on sale so yes, I bought another bag. Yay me!
Well, it's been an interesting and busy week… As I'm sure most of yours were, let's be honest folks it's coming down to the wire here and so I think most of us are scrambling a little bit with one of a great many things. Maybe it's cramming in the last little bits of work in before a week off, or trying to get all the Christmas shopping done (or started…slackers!) , getting the house cleaned up and ready for relatives and friends for gatherings & parties, or maybe trying to squeeze that last bit of house renovations in (cough, cough… right here) before the new year. So for us it involved staying in a lovely place just outside the city for a few days while the bathroom was being worked on, shower, toilet and sink removed, tile laid, then new toilet and new sink put in place… The place we were staying was pretty close to town so it didn't really affect work schedules or anything, and we were able to come by after work for a few hours to check on & hang out with the cats. And the place was pretty darned fantastic! So no complaints there, only wish it were cat friendly. This being said, the shower is still not finished so I will not be posting any pictures of the progress until that is done. (which by all accounts should be by Thursday… We've waited this long, so I guess an extra week almost isn't the end of the world but I want my home back for a bit!!! It's been a construction zone Christmas for everyone around here, which is ok, but I'm done with it and ready for some peace!
We have however cooked some fantastic food in the last week which I'm happy to share with you.
Last night I made a batch of gluten free perogies (filling was cheddar mashed potatoes with paprika) And I gotta say folks, I pleased even myself. Not only that but my partner (who is Ukrainian) was very pleased as well, as a gluten free person not many of these delights can be consumed (and by not many I mean ZERO!) so this was a real treat, and the fact that I could make this work the first time was really cool! I can't wait to make a whole bunch of these and freeze 'em for later.  In the picture there are some that are just boiled, some that are lightly fried and then some fried with onions. All were delicious, but I liked the ones fried with onions.
Last week we also had a taco night, because who doesn't like tacos?
…And two of my favorite hot sauces, Tapatio (if you can find it up here) is the best, and Cholula is a very, very close second. Neither are too spicy, but both have very distinctive flavours that are greatly missed when making Mexican food without them.  Below is a picture of all the components required for great tacos. (minus the torilla press which was already cleaned and put away)
If you have the means to make your own homemade corn tortillas I highly recommend you do so…  (To be fair almost all of the store bought corn tortillas you can find are usually pretty good, and if you happen to have a Mexican restaurant close by there's a good chance they'll sell tortillas to you.) There really is no other comparison to hand pressing fresh dough, and cooking them right before you fill them… The smells alone add to the whole atmosphere. I find Mexican food is a fairly labour intensive- prep wise- but all the different pieces are so visually and aromatically pleasing! The delicious smell of fresh lime zest, the bright green cilantro, and the colors of the Mexican flag being present in the pico de gallo, the floral smell of the toasty corn tortillas, the pungent scent of toasting whole cumin and coriander seeds before mashing them up in a chipotle chicken dish… That's also leaving out the browned butter and caramelized onions going into homemade re-fried beans, which is a rich and warming situation to be a part of. Ok. Moving right along, otherwise I'll go on forever about this.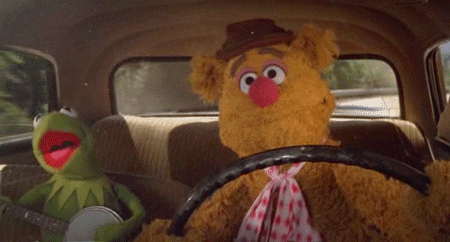 ("Moving right along" from the Muppet Movie, a classic song! I mean so is "The Rainbow connection", but that's a different story and not a segue between these paragraphs)
I think at this point I'm looking pretty good in terms of Christmas shopping… Packages sent to Seattle, Amazon gifts sent, %75 of the cards sent… (whoops!) Most of the home shopping done (no hints for anyone reading), I hope yours is almost done as well… or most of it anyways!  and guess what? The tree is still NOT DECORATED!!! The lights are on, but nobody's home.
I think there's at least half of the lights in the whole world on our cute little tree, but no decorations yet! I guess we'll get around to it either tomorrow night or Wednesday. Those are really the only options, as work interferes with Thursday and Friday… And I need a few nights of Christmas movies by a fully decorated tree before things can fully be settled.
I'll wrap it up here folks. The rice is almost done, the chicken heated through, salad assembled and wine ready for consumption. (let's be honest, more consumption) So I'll end this here.
I'm looking forward to the last few posts for 2018 (as crazy as THAT is to say) and sharing all the fantastic things those weeks have to offer!
I've loved sharing pictures of my Christmas tree with you all, and would love to see what your trees look like too! Feel free to post them on the comments page, or send them to me and I can post them here for all to see next week on my Christmas eve post (which will likely have "Christmas eve on Sesame Street" and "Scrooged" references)
Here's our Christmas tree with an Ewok.
Ewok was enjoying the view from the table, shortly after this Dexter came upstairs and Ewok got distracted, mayhem ensued.
Ok… Be well, have a great week, get all your shopping done, and be patient with all the crazy people out there, because there are plenty!
See you Christmas eve folks.
Please note:
The price at your local Costco takes precedent (or precedence) over the prices listed on this blog.
Costco liquidation/Manager's Special items (ending in .97) vary from store to store.
An asterisk (*) on the price tag means the item is not being re-ordered.
If there is something you really want, ***double check the expiry date*** as some Costco sales items do end mid-week.
The food brands available can differ from region to region. Pictures are taken at a store in Ontario. Sale items should apply to Costco locations in Ontario, Quebec, New Brunswick, Newfoundland & Nova Scotia, if the item is in stock at your store. There will likely be a few deals not shown here in your store. If this blog has helped you save money, consider sharing www.cocoeast.ca with your friends and family! If you see deals at your store that aren't on this blog, post them in the comments and help spread the money saving love!