RECALL NOTICE: Taylor Farms Creamy Dill Pickle Salad Recall
Some bad news for all of you out there as I know this one is a fan favorite.
The affected lots were sold between March 11-18, 2021 and was recalled due to the possible presence of pieces of metal or plastic. The best before date on the affected package is March 22, 2021.
If you have purchased this item, you can return the item (or whatever is left) to Costco for a full refund.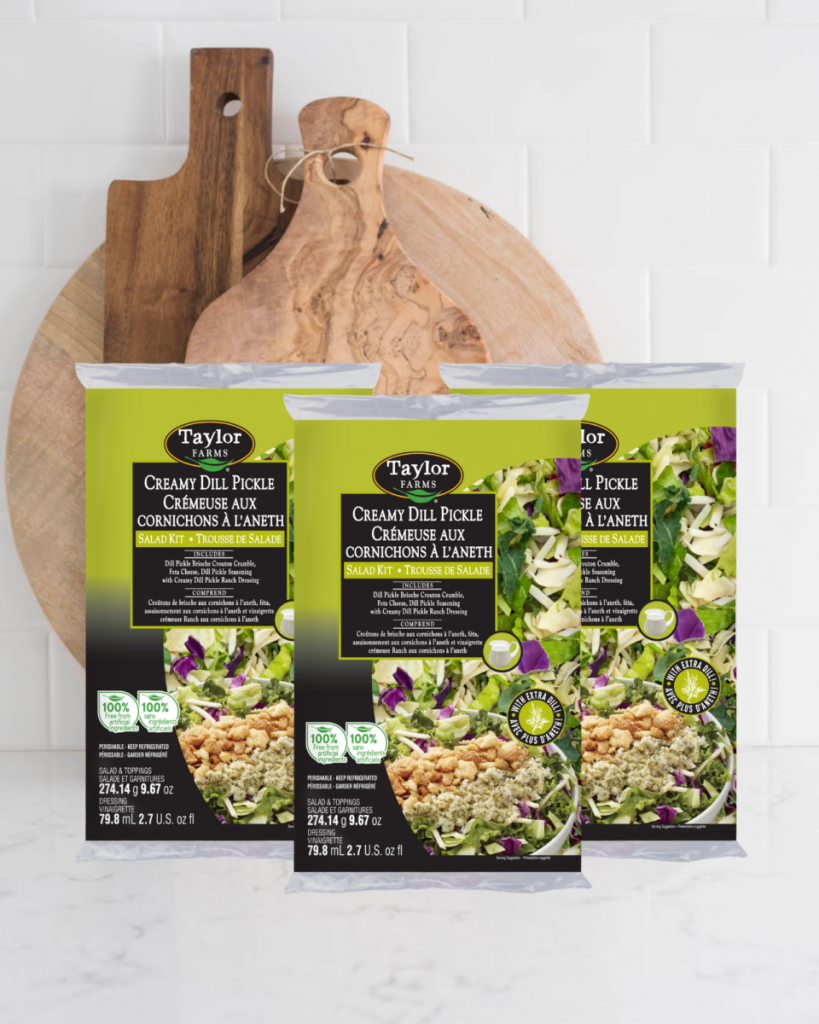 Taylor Farms Retail, Inc is recalling the Creamy Dill Pickle Salad Kit, Costco Item 1487794, at a Costco warehouse or Business Centre in Canada between March 11, 2021 and March 18, 2021, due to the possible presence of pieces of metal or plastic.
The impacted products sold by Costco are listed below:

There have been no reported injuries associated with the consumption of this product. If you believe you have the Creamy Dill Pickle Salad Kit in your possession, do not consume it. You may return it to a Costco warehouse to obtain a full refund during your next visit.
For more information, please contact:
Taylor Farms Retail, Inc.
1-877-323-7374
Please pass this information along to anyone to whom this salad kit may have been given.
Here's some great news for those of you who are 60-64 and looking to get your first dose of a COVID-19 vaccine! You're able to book an appointment now to get it at select Costco pharmacies! Right now it's only at 6 Costco locations in Ontario but it's something! (Click this link to go to the booking page)
Since we are in the second wave of COVID-19 I think it's important to remember that we're not out of the corona virus weeds yet, and each province has their own Health recommendations based on the provinces individual risk assessment and I would recommend that you follow the recommendations for your specific province. Information can be found at the following websites.
Newfoundland COVID-19 information
New Brunswick COVID-19 information
Nova Scotia COVID-19 information
So there you go, a little reading material for you.
Be kind, be safe and stay healthy!
Please note:
The price at your local Costco takes precedent (or precedence) over the prices listed on this blog.
Costco liquidation/Manager's Special items (ending in .97) vary from store to store.
An asterisk (*) on the price tag means the item is not being re-ordered.
If there is something you really want, ***double check the expiry date*** as some Costco sales items do end mid-week.
***This is a fan run, independent page with no affiliation or endorsement by Costco Wholesale***
The food brands available can differ from region to region. Pictures are taken at a store in Ontario. Sale items should apply to Costco locations in Ontario, Quebec, New Brunswick, Newfoundland & Nova Scotia, if the item is in stock at your store. There will likely be a few deals not shown here in your store. If this blog has helped you save money, consider sharing www.cocoeast.ca with your friends and family! If you see deals at your store that aren't on this blog, post them in the comments and help spread the money saving love!