Welcome to the Costco Weekend Sales Update where I'll keep you all in the loop on the awesome sales Costco releases for the Weekend! I'll post them here and on our Facebook page for you to enjoy.
Want to see what might be on sale next week??? Click the picture below to see what was on sale last year at Costco!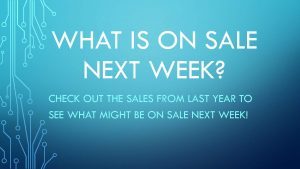 NEVER MISS A COSTCO WEEKEND SALES POST! Join the Costco East Facebook group to get updated whenever I make a new post! https://www.facebook.com/costcoeast/.
ALSO you can come and see my Instagram feed with Pics of my weekly Costco shopping trips, Dexter and Ewok being lazy cats and pictures of things that I have cooked with anything I've purchased at Costco. You can find that here! https://www.instagram.com/costco_east_fan_blog/
Subscribe to website updates by signing up below
and you'll get a confirmation email from "FeedBurner Email Subscriptions". Click the link within it to activate your subscription and you'll be notified by email whenever I post (1 or 2 times weekly). Check your spam filter or contact me if you have questions or do not receive a confirmation email.
Hello folks and welcome back to the Costco weekend sales update!
I feel like it was just Monday and I blinked and it's Friday, yikes the time does fly!
Speaking of flying things The Dynatrap Mosquito traps were available today.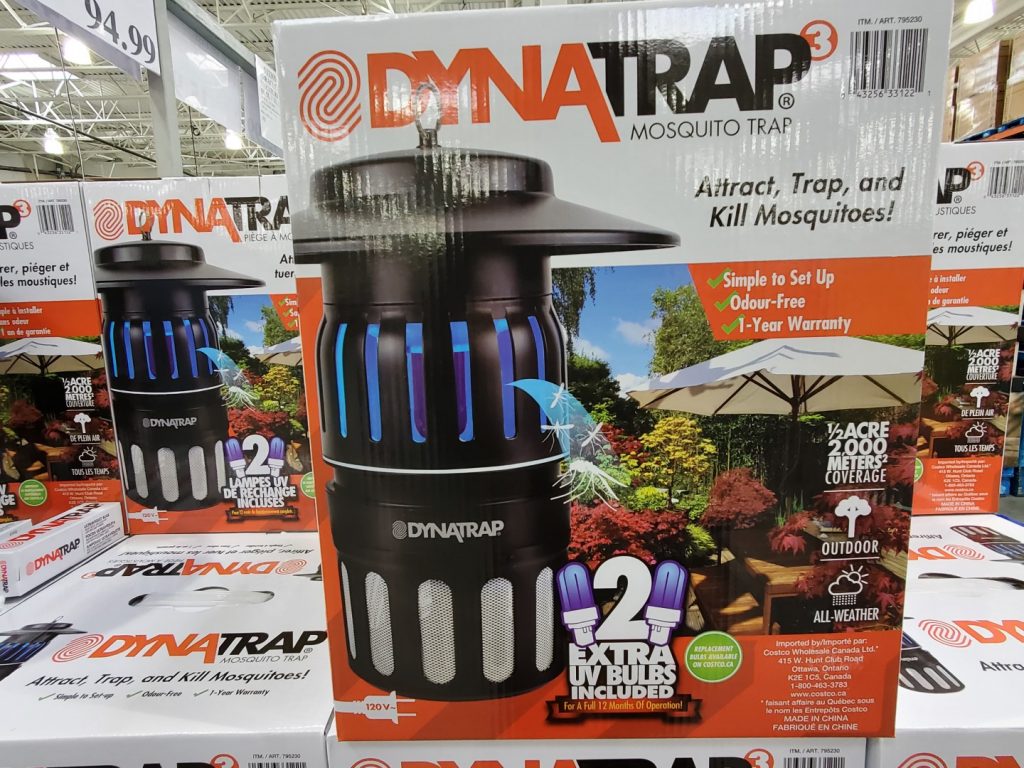 Now I don't know if you're unlucky like myself, but I must have the most delicious blood around because those little buggers can sniff me out before anyone else… Usually we have citronella candles out, and likely will again this year I was curious about these however. My worry is that all the other flying creatures that don't want to eat me alive might fly in and get killed, I certainly don't want any dead moths or bees on my hands. Has anyone used this or something similar??
As excited as the Mozzies are about feasting upon me I was very excited to see these little buds popping out of the ground this morning!
They're a little tough to see but there's a big bunch of 'em starting to pop up. I know it's a little early to get too excited about it as they have a ways to go, but I really can't wait to see all of them!
In the mean time we have these beautiful tulips to look at.
Big thanks to Diane the flower lady for making sure there's always bunches and bunches of colorful tulips, always great to have a little chat too!
Unbeknownst to me, she mentioned that if you put a copper penny in the vase with your tulips, they'll live longer… Who knew??? Not me, that's who. But why is that?
According to the Teleflora Blog it's…
Put a Penny in the Vase
This myth has some factual evidence to back it up. Copper is a fungicide, so adding a penny to the water in your vase helps protect your flowers from bacteria. This is similar to what florists do when they add little packets of antibacterial chemicals. It is also recommended that the penny be accompanied by an aspirin, which is acidic and helps water flow through your flowers.
Of course they also say that adding a few drops of Vodka to the water help to inhibit ethylene production slowing the wilting process… But I think I'll save those drops for a martini, I need to slow my "wilting process" as well after all!
Speaking of wilting, your attention might be doing just that, so let's look at a few sales.
UBIO LABS wireless charging car mount -$7.00 @ $26.99
Kellogg's mini wheats 1.6kg -$2.00 @ $7.99
Dove fruit salad 20 x 107ml -$2.80 @ $7.99
LA-Z-BOY manager chair -$50.00 @ $189.99
Hostess Twinkies 9 x 113g -$2.00 @ $6.99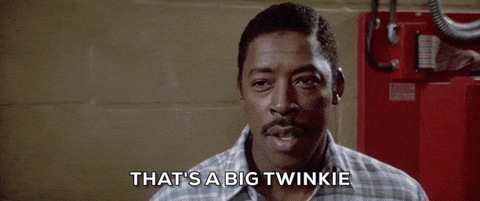 Actually I think it's probably a lot of Twinkies Winston, then again seeing as I haven't eaten one in… Likely over 3 decades so I think any Twinkie would look like a big Twinkie to me.
Twinkies aside usually anything with "MEXI" in the name catches my attention, so walking by this bright orange container certainly made me stop.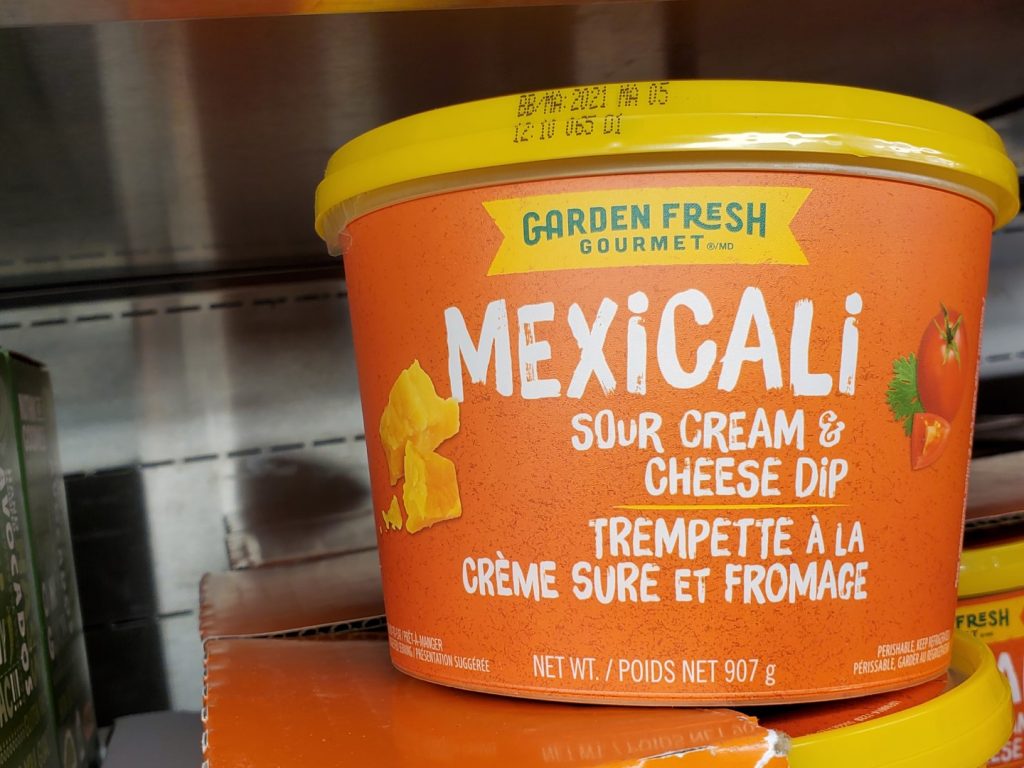 What could possibly go wrong here folks??? The only downside I see to this is eating 907 grams of a sour cream cheese dip in one sitting… What say you folks, have you tried this dangerous looking dip? Is it worth the risk of over-indulgence???
Dexter says "of course" and then winked at me.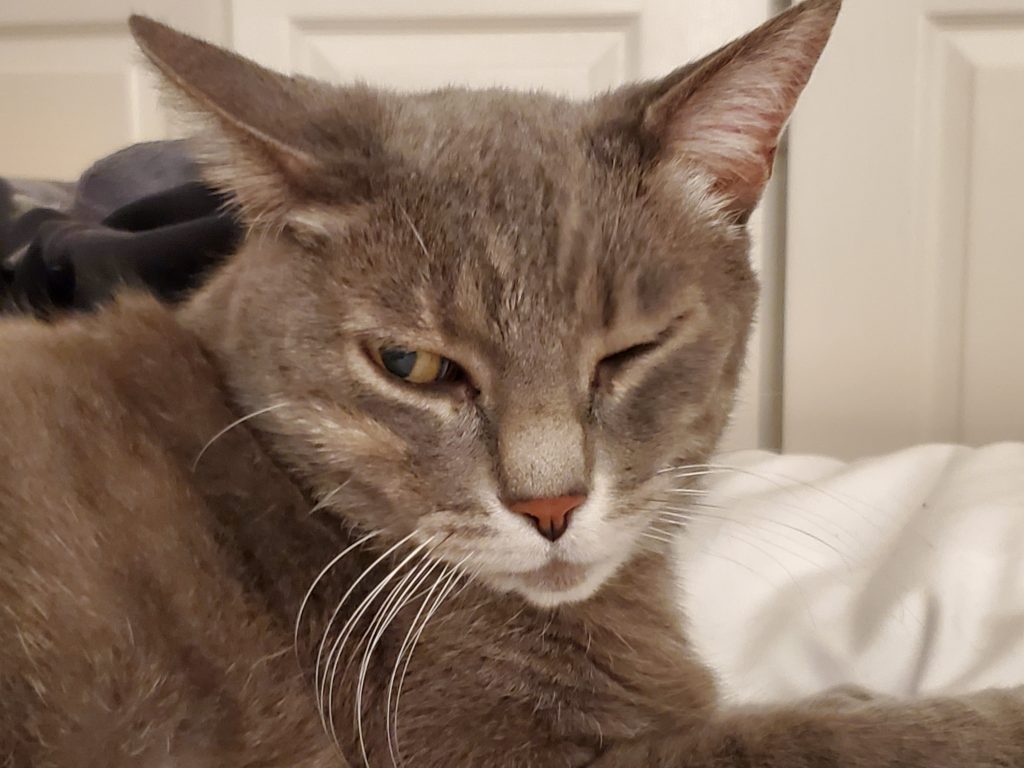 I think he wants me to get it so he can try it out.
Well I think it's bed time folks.
It was a long day & night at the restaurant and the morning is creeping up fast. So I'll say Cory (I hope that's how your name is spelled, if not I'm sorry!) it was great to serve you and your friends this evening in one of our little "fishing huts" this evening and hopefully I'll be seeing you again!
And I'll also say good night folks.
Stay safe and healthy!
Great news for those of you who are 60-64 and looking to get your first dose of a COVID-19 vaccine! You're able to book an appointment now to get it at select Costco pharmacies! Right now it's only at 6 Costco locations in Ontario but it's something! (Click this link to go to the booking page)
Since we are in the second wave of COVID-19 I think it's important to remember that we're not out of the corona virus weeds yet, and each province has their own Health recommendations based on the provinces individual risk assessment and I would recommend that you follow the recommendations for your specific province. Information can be found at the following websites.
Newfoundland COVID-19 information
New Brunswick COVID-19 information
Nova Scotia COVID-19 information
So there you go, a little reading material for you.
Be kind, be safe and stay healthy!
Please note:
The price at your local Costco takes precedent (or precedence) over the prices listed on this blog.
Costco liquidation/Manager's Special items (ending in .97) vary from store to store.
An asterisk (*) on the price tag means the item is not being re-ordered.
If there is something you really want, ***double check the expiry date*** as some Costco sales items do end mid-week.
***This is a fan run, independent page with no affiliation or endorsement by Costco Wholesale***
The food brands available can differ from region to region. Pictures are taken at a store in Ontario. Sale items should apply to Costco locations in Ontario, Quebec, New Brunswick, Newfoundland & Nova Scotia, if the item is in stock at your store. There will likely be a few deals not shown here in your store. If this blog has helped you save money, consider sharing www.cocoeast.ca with your friends and family! If you see deals at your store that aren't on this blog, post them in the comments and help spread the money saving love!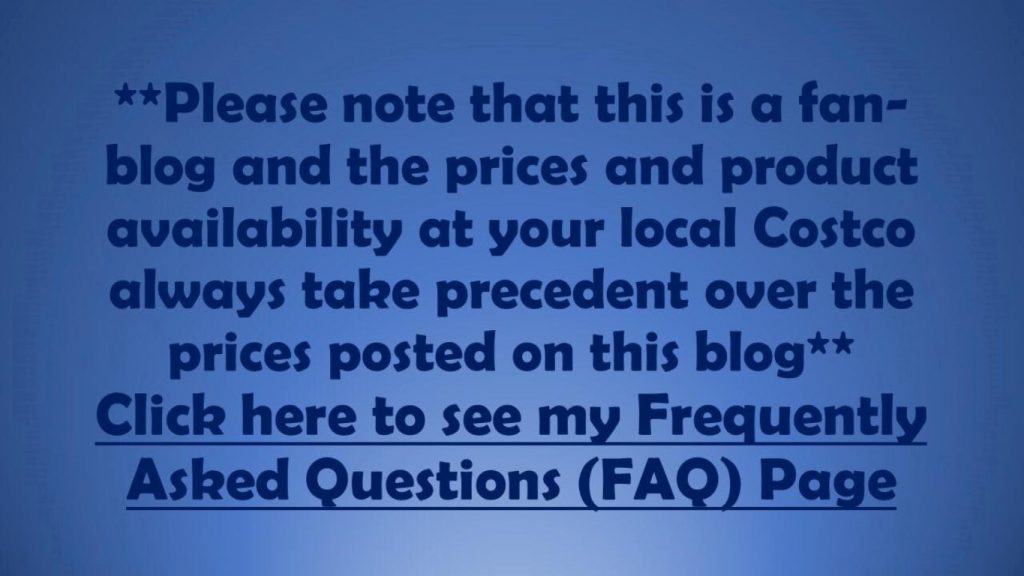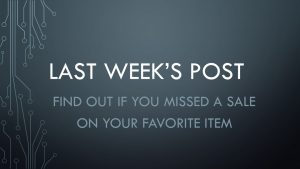 Costco Flyer Sales March 15th – April 4th 2021
Costco Weekend Update sales March 19th – 21st 2021