I walk the whole store for you every Monday when Costco Sale items and Costco Flyer sales are released for the week, then post them here and on our Facebook page.
Want to see what might be on sale next week??? Click the picture below to see what was on sale last year at Costco!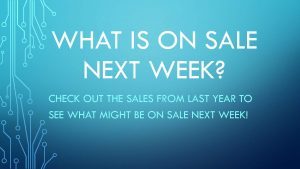 NEVER MISS A POST! Join the Costco East Facebook group to get updated whenever I make a new post! https://www.facebook.com/costcoeast/.
ALSO you can come and see my Instagram feed with Pics of my weekly Costco shopping trips, Dexter and Ewok being lazy cats and pictures of things that I have cooked with anything I've purchased at Costco. You can find that here! https://www.instagram.com/costco_east_fan_blog/
Subscribe to website updates by signing up below
and you'll get a confirmation email from "FeedBurner Email Subscriptions". Click the link within it to activate your subscription and you'll be notified by email whenever I post (1 or 2 times weekly). Check your spam filter or contact me if you have questions or do not receive a confirmation email.
Hello Folks!
It's hard to know where to begin these days with the COVID-19 situation changing (it seems like) hour-to-hour and day-to-day.
In the last few weeks every time I've gone to Costco I've worn an N95 rated face mask (worn properly and disposed of properly, there is a video of how to do that here!) (Those masks are from when I was painting houses, just so we're all on the same page with that)  I've made sure to respect the physical distancing (something I liked doing anyhow, so this is an easy task for me) and not touch products that I don't want to purchase. (which again, I don't often fondle merchandise I don't intend to purchase)
I've been going to Costco after 7 pm which, tonight, was completely empty. This way I can help easily maintain a distance from people and still get the basics we need, also respecting the limit of people in Costco I don't want to be in there when traffic is high and people need to get in and out.
I feel like I need to be going to make sure people know what's on sale, you know what you need/want and can be quick about getting in and out. Also you can know if the thing they're looking for isn't on sale (or available) then they don't need to go. I had a member contact me today asking about thermometers, which in Kingston, ON. they are out.  So that will save her a trip to Costco. I feel that that is important, knowing what you need or want isn't there- that saves a trip.
On another note, I have decided that I won't be doing my usual Friday visits to Costco for now. Once all this eases up a little bit I'll resume them, but for now the weekend update will be about the cats and what we've been up to, recipes we've explored (hopefully some you'll share with me?)
I did ask for some of your favorite recipes so I could cook them, I'd love to spend some of this time cooking and sharing your favorites! Please share them with me, and the rest of us. And I'll be happy to cook them and share them back! (This could be fun folks, just sayin')
I have a question for you folks…
Have you ever thought, "I'll just have one pistachio" As you reach into a bag of those salty roasted delicious treats?
Yes, I've thought that. No, I haven't accomplished that.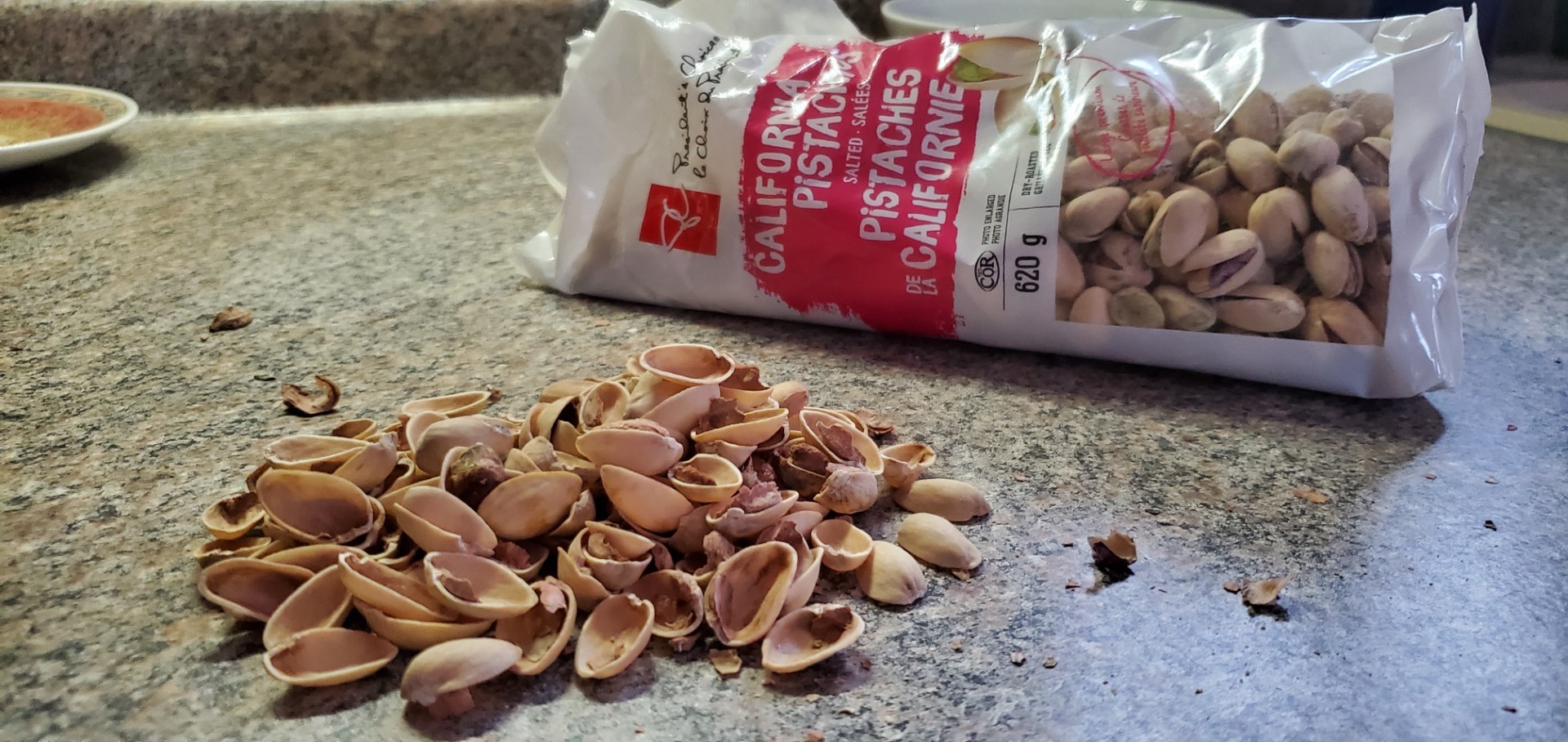 I just wanted a few of them, but that cascaded into a whole other situation… Do I stop now, or just accept defeat and eat the entire bag??? I assure you folks, I could have easily done that… Maybe feel some regret followed by a nap? Not the worst day!
On another note, with all the time off I've had I finally got my butt in gear and installed the lazy Susan in our kitchen!
I think it took about 10 minutes to actually install it (after clearing/cleaning the area) The instructions were less than perfect I'd say… You could figure it out, but it was kinda like IKEA went to lunch and left its much younger brother in charge for a few minutes.
It got me through, but left me wanting a bit more in the "details" department… I don't like drilling holes in things if I don't have to do so… Details can help with that!

Earth shattering, I know!
With that being said folks it's bed time, I hope you stay healthy & well. Rest assured you'll be hearing from me soon!!
in the meantime Ewok says hello, and gets a little nose boop!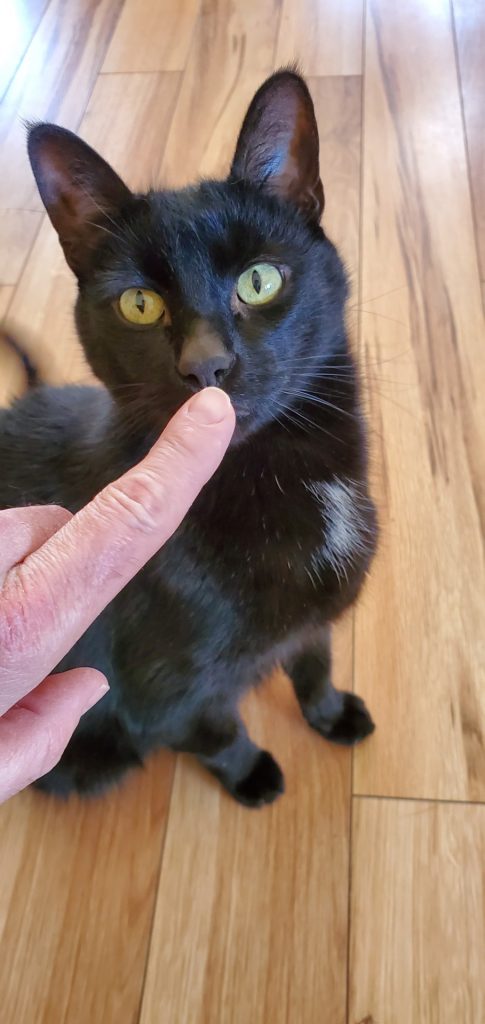 Good night folks, see you soon.
***As a quick annotation here, don't forget that home delivery is an option for alot of services. Costco has it's home delivery option as well! This is another way we can stay home and still get what we need. Maybe now is a good time to look into local farms and see what they are offering? We have a group of farms and greenhouses that banded together to offer home delivery packages of veggies, eggs and meat. Check out the link here! (Enright Cattle Company, Drain Poultry Farm, Patchwork Gardens and Kendall Hills Farm.) That's a great way to no only stay home, but also support local business and get some delicious local food! Maybe you've got some local farms in your area who are doing the same thing, if so please share them in the comments section!***
***Also, the 5 N95 face masks I have are being donated to Hotel Dieu in Kingston, ON. as of today***
Please note:
The price at your local Costco takes precedent (or precedence) over the prices listed on this blog.
Costco liquidation/Manager's Special items (ending in .97) vary from store to store.
An asterisk (*) on the price tag means the item is not being re-ordered.
If there is something you really want, ***double check the expiry date*** as some Costco sales items do end mid-week.
***This is a fan run, independent page with no affiliation or endorsement by Costco Wholesale***
The food brands available can differ from region to region. Pictures are taken at a store in Ontario. Sale items should apply to Costco locations in Ontario, Quebec, New Brunswick, Newfoundland & Nova Scotia, if the item is in stock at your store. There will likely be a few deals not shown here in your store. If this blog has helped you save money, consider sharing www.cocoeast.ca with your friends and family! If you see deals at your store that aren't on this blog, post them in the comments and help spread the money saving love!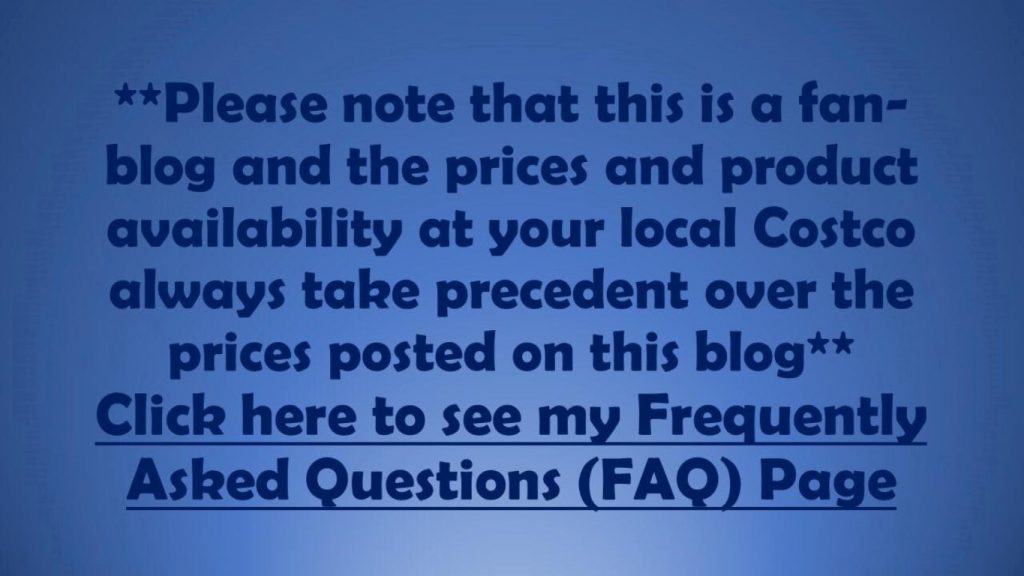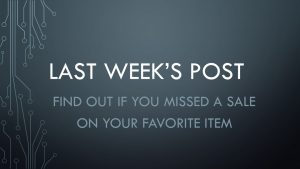 Costco Flyer Sales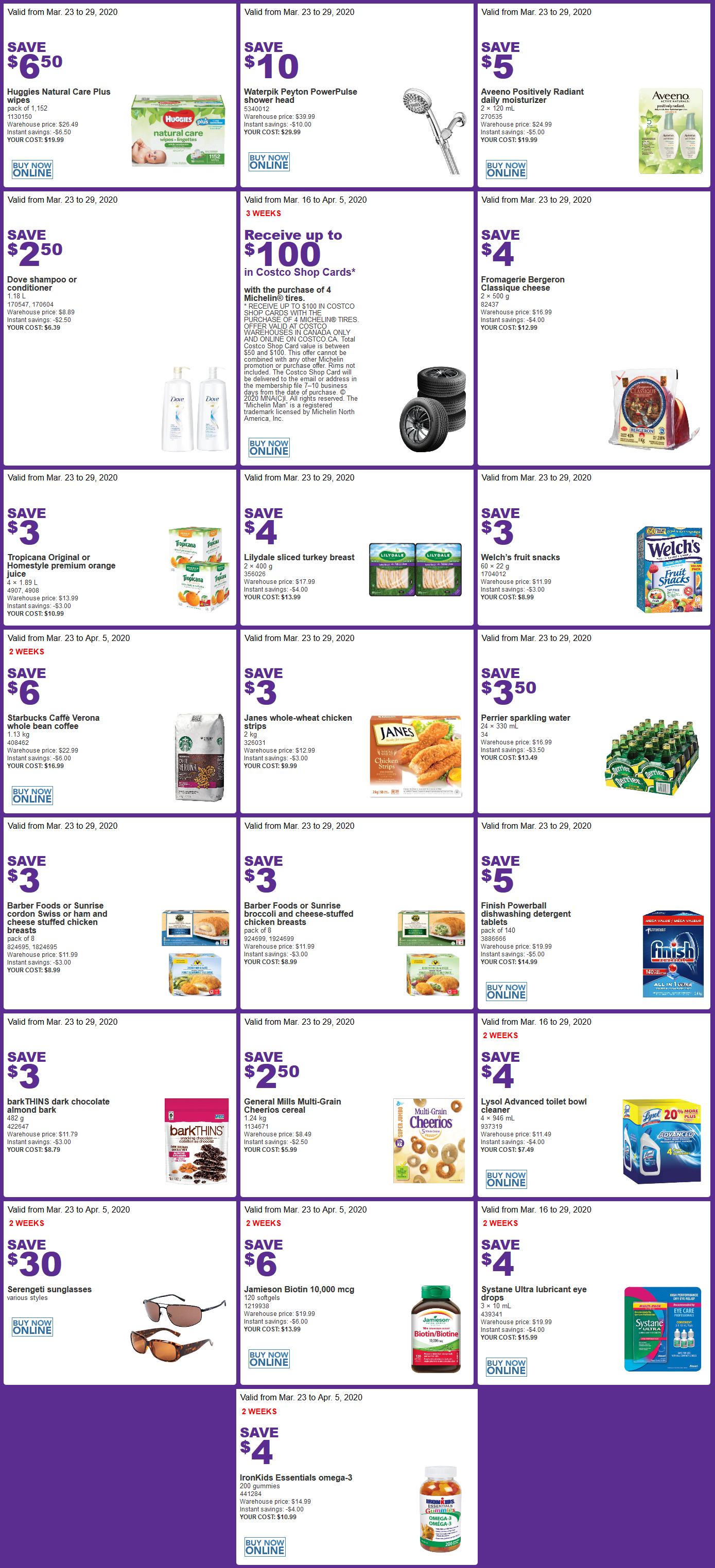 Costco Kingston Meat Department sales
Costco Treasure hunt sales