I walk the whole store for you every Monday when Costco Sale items and Costco Flyer sales are released for the week, then post them here and on our Facebook page.
Want to see what might be on sale next week??? Click the picture below to see what was on sale last year at Costco!
NEVER MISS A POST! Join the Costco East Facebook group to get updated whenever I make a new post! https://www.facebook.com/costcoeast/.
ALSO you can come and see my Instagram feed with Pics of my weekly Costco shopping trips, Dexter and Ewok being lazy cats and pictures of things that I have cooked with anything I've purchased at Costco. You can find that here! https://www.instagram.com/costco_east_fan_blog/
Subscribe to website updates by signing up below
and you'll get a confirmation email from "FeedBurner Email Subscriptions". Click the link within it to activate your subscription and you'll be notified by email whenever I post (1 or 2 times weekly). Check your spam filter or contact me if you have questions or do not receive a confirmation email.
Welcome back to the Treasure hunt Costco friends and family!
Hopefully you all remembered to set your clocks ahead?
While it does kinda suck to lose that hour of sleep it feels waaayyy better to have that extra hour of daylight. It makes it feel so much closer to spring and I'm sure we're all ready for that to happen! (I mean technically spring is only 5 days away)
Lots of new sales at Costco this week and it was actually pretty mellow in the warehouse today. Though for some reason there's always 2 or 3 aisles that wind up being a nightmare, and it seems to always be the clothing section and the aisle with the candy & protein bars/drinks. I have no clue why but those spots always just seem to get backed up, very odd. Does anyone else find that happens at your warehouses???
Why don't we take a quick peek at some of the 148 sales this week.
Kirkland signature omega 3 1200mg 330 softgels -$5.00 @ $19.99
OXI clean max stain remover 5kg -$5.00 @ $14.89
Mondetta mesh leggings +ladies sizes S – XXL -$5.00 @ $14.99
Pedigree vitality dog food 22.7kg -$7.00 @ $29.99
Scoiattolo organic vegan ravioli 2 x 454g -$4.00 @ $9.99
Calvin Klein comforter set king 3pc. -$20.00 @ $74.99
Artika LED ceiling fixture Starraker -$7.00 @ $26.99
Braun thermoscan ear thermometer w/ back light -$12.00 @ $47.99
*
Ziploc Large ($13.99) & medium freezer bags ($11.69) , sandwich bags ($13.49) & the 58 piece variety container set ($11.99) are on sale right now so if you're planning on doing any food portioning & freezing anytime soon this is a great time to stock up and save a few bucks!
Though I'm still waiting for the Food saver vacuum sealer to go back on sale…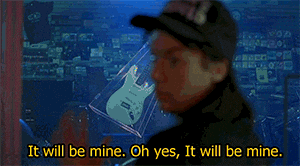 That's right Wayne, it will be mine… Next time it's on sale folks, oh yes, it will be. Then I can portion ALL of the things and freeze them without getting freezer burn!!!
While not on sale this week has anyone here tried these 2 types of Gnocchi?
The Oliveri brand has been there for quite a while, but on Friday I noticed the new Scoiattolo brand. Just curious if there's a consensus as to which one is better. I mean anything stuffed with cheese can't possibly be bad right?
The Braun thermoscan ear thermometer is on sale right now as well for $47.99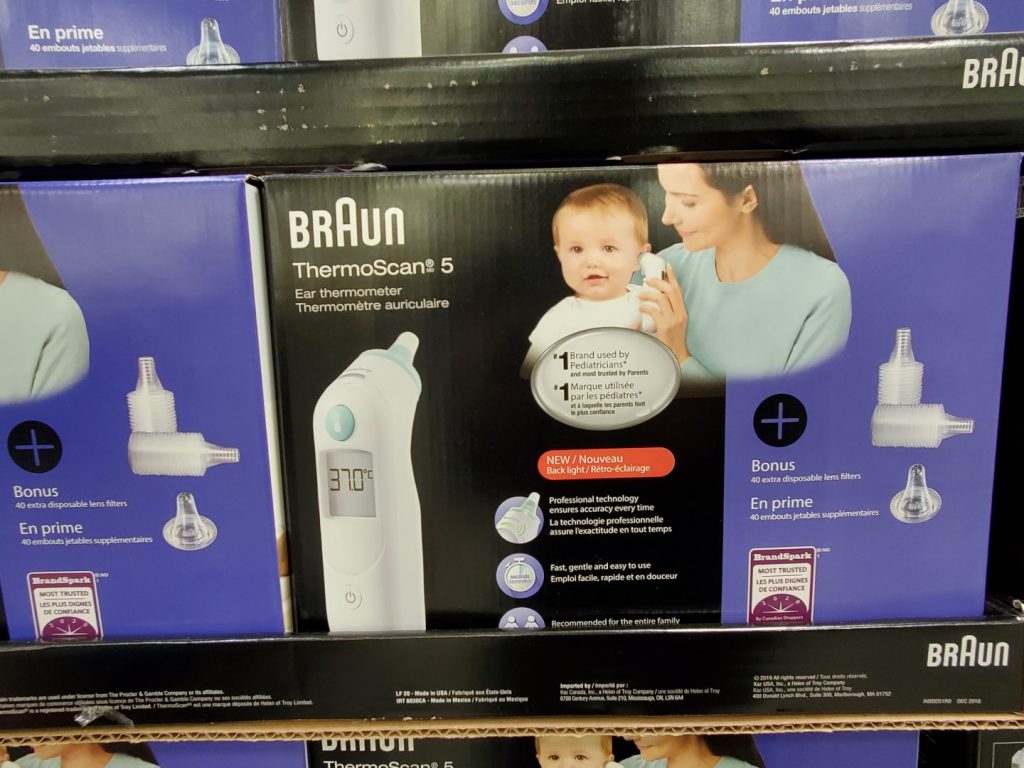 It was pretty well exactly one year ago that the COVID-19 situation brought things to a halt, and the panic buying was out of control.
Those in ear thermometers, actually ALL thermometers were as highly sought after as toilet paper, lysol wipes & N95 face masks! It wasn't actually until I noticed that thermometers were sold out everywhere that I realized we didn't actually have one in the house!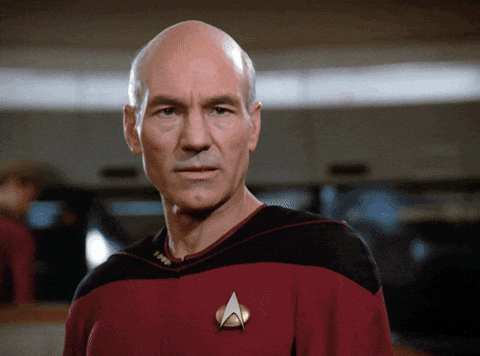 So much for being prepared right?
I think I finally managed to get my hands on one in May or June last year at a shoppers drug mart.
It's really crazy to think that it's been a whole year of this craziness… Also crazy how fast time has gone by.
And even crazier how bad I am at finishing books! I said this on the March 28th 2020 Weekend update post.
"My plan now is to finish the Jim Henson biography (half done, semi-forgotten about but also fantastic!), and then the Billy Joel autobiography (started, then put on the shelf for no valid reason… I love Billy Joel's music, so no good reason to not finish the book. Sorry folks, but I have no excuses for that one.)"
Ahem… So I finished the Jim Henson Biography 6 or 7 weeks ago finally. The Billy Joel book is on the bedside table right now, still not finished. I'm terrible! I know some people devour books like I devour Cheetos, I guess I just don't fall into that category. Do any of you have any favorite books that you've read over the last year?
I think I'll leave it at that folks, I hope you have a great week and enjoy your Costco-ing!
Cheers!
Here's some great news for those of you who are 60-64 and looking to get your first dose of a COVID-19 vaccine! You're able to book an appointment now to get it at select Costco pharmacies! Right now it's only at 6 Costco locations in Ontario but it's something! (Click this link to go to the booking page)
Since we are in the second wave of COVID-19 I think it's important to remember that we're not out of the corona virus weeds yet, and each province has their own Health recommendations based on the provinces individual risk assessment and I would recommend that you follow the recommendations for your specific province. Information can be found at the following websites.
Newfoundland COVID-19 information
New Brunswick COVID-19 information
Nova Scotia COVID-19 information
So there you go, a little reading material for you.
Be kind, be safe and stay healthy!
Please note:
The price at your local Costco takes precedent (or precedence) over the prices listed on this blog.
Costco liquidation/Manager's Special items (ending in .97) vary from store to store.
An asterisk (*) on the price tag means the item is not being re-ordered.
If there is something you really want, ***double check the expiry date*** as some Costco sales items do end mid-week.
***This is a fan run, independent page with no affiliation or endorsement by Costco Wholesale***
The food brands available can differ from region to region. Pictures are taken at a store in Ontario. Sale items should apply to Costco locations in Ontario, Quebec, New Brunswick, Newfoundland & Nova Scotia, if the item is in stock at your store. There will likely be a few deals not shown here in your store. If this blog has helped you save money, consider sharing www.cocoeast.ca with your friends and family! If you see deals at your store that aren't on this blog, post them in the comments and help spread the money saving love!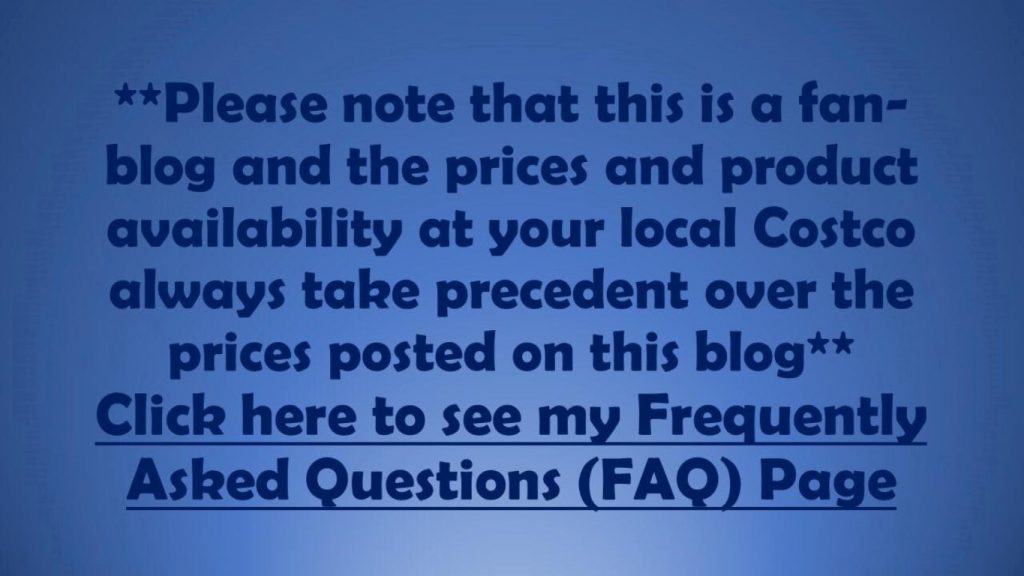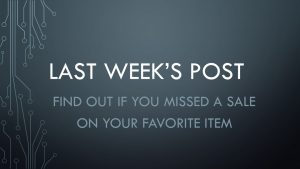 Costco Flyer Sales March 15th – April 4th 2021
Costco Treasure hunt sales March 15th – 21st 2021