Garnier SkinActive Micellar Water All-in-1 product review #ad
Hello Costco friends and Family, I have another great product review for you!

The Costco East & West Fan Blogs have partnered with Garnier to help them promote SkinActive Micellar Water
This is a paid promotion and all opinions are my own… And my partners opinion… And the opinions of Co-workers who happen to already love using this product or fell in love with it. So, with that being said, I would never promote a product that I didn't sample and believe in. (I've been using it as well!) Since this is a paid review, a portion of all the proceeds from this post are being donated to the Canadian Red Cross!
We are also doing an awesome contest with Garnier as well for 1 years worth of Garnier SkinActive Micellar Water and a basket of our favorite skincare products (including our newest Garnier Bio lineup of organic skincare) Click this link to enter!
On that note a big thanks to everyone who takes the time to read this!
This review is brought to you by the letter "G"
Well, not "G" for Grover, but "G" for Garnier! (nice try Grover…)
The fine folks at Garnier sent me a few samples of their SkinActive Micellar water to sample. Of course, I recruited my partner to try, as well as my trusty gang of Co-Workers to run it through it's paces, so on that note let's dive into our review of…
So, what exactly is a "Micelle" and why do I want it in water on my face?
It turns out "Micelles" are concentrates of extremely mild surfacants that act like magnets to dirt, oil and make-up. Which what all of my test subjects reported the Garnier SkinActive Micellar water did.
"That make-up remover is great! I'm usually scrubbing my eyes forever to get mascara off, but this took no effort!"
"It's so lightweight & I honestly use it just to clean my face even if I'm not wearing make-up because it pulls so much dirt out of my skin"
"It took waterproof make-up off quick and easy!"
You see a trend here? It's like there's a bunch of little Mrs. Doubtfire's running across your face with little brooms and vacuums sucking up the dirt!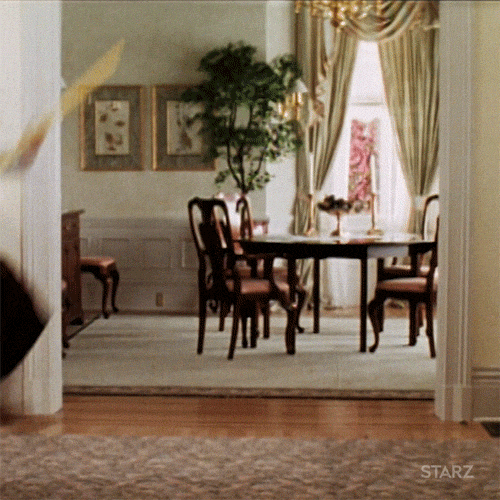 While I don't wear make-up, I've been using it as a cleanser and found that after using it my face felt clean and soft, but not dry like some of those other cleansers leave you feeling. (which brings me to my next point)
Another great aspect of the Garnier SkinActive Micellar water is that it's alcohol & fragrance free, making this perfect for people with sensitive skin; summed up well by another Co-worker who said…
"I use it everyday. It's light, removes dirt and make-up from my face. I tend to have sensitive skin, and this doesn't irritate my skin and leaves no residue, which a lot of other make-up removers do. It's a must have product for me"
She provided some Before and After pictures for me as well!
Before
After
That review glows probably as much as her skin does after using this product! ( I know, bad pun… Couldn't resist!)
So, what do we have here? We have an all-in-1 cleaner that…
Takes off make-up quick and easy
removes dirt and oils from your face without leaving a residue
Doesn't dry out your skin
Won't burn your eyes (though don't put it directly in your eyes please!)
Very easy to apply with a cotton pad
As I said earlier and one of my Co-Workers said as well, it also just feels nice to use as a face cleaning product!
I'll wrap this review up here with one final review my partner wrote up for me.
"I tried it for a second time, as I wasn't sure what to think after the first try. I think we get so used to using the same product that when we switch to another it somehow feels wrong for a moment. The toner, make up remover I've been using for a few years now is alcohol based and feels much more astringent, and I like that. But in all honesty, I don't know if I loved my old toner at first either. I wondered if I was sucking the life out of my skin, taking away all its natural oil and hydration. And then I just got used to it.
So upon second application of Garnier Micellar Water, I think I might be sold. It's similar to my old toner, but it actually leaves my skin feeling refreshed but also hydrated too. It's about minus 10 out at the moment, and every November it's the same. I feel the need to moisturize constantly. The Garnier Micellar Water sorta covers all the bases here by making my skin feel fresh and cleansed, while leaving it feeling moisturized and smooth after application. My skin feels slightly tightened as well, like it's had a mini lift of sorts, and as I get older, I have to say, I am ok with that."
There you have it folks! I'd say that we all give the Garnier SkinActive Micellar water a solid 2 thumbs up, or the equivalent of a killer disco dance! (Cue up the Bee Gees)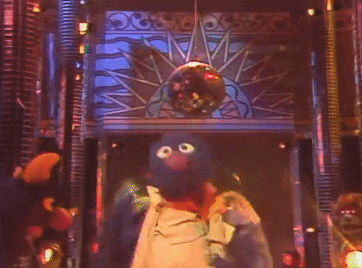 If you're looking to pick this up at Costco you can find the 700ml bottle for $11.49
Big thanks to all who participated and read this review! Also a big thanks to Garnier for asking us to participate!
Cheers!
CONTEST INFORMATION!!!
The prize is (1):
One full years worth of Garnier Micellar water, and a basket of our favorite skincare products (including our newest Garnier Bio lineup of organic skincare)
(Est, value >$300)
Click this link to go to the Facebook page to enter!
No purchase necessary. Ends March 1, 2020 at 11:59 pm (PT). Open to Residents of Canada, 18+. Prizes: 1 year of Garnier Micellar water & a basket of Garnier's newest Bio lineup of organic skincare (Estimated Value – $300). Conditions apply. 1 entry/person. Correct answer to math skill-testing question required. Contest is not sponsored by Instagram® / Facebook®.
Winner will be announced via Facebook on Thursday, March 2, 2020 at 9:00 PM (PT). Winner will be contacted no later than Thursday, March 5, 2020 at 9:00 PM (PT), to claim prizes.