Welcome to the Costco Weekend Update where I'll keep you all in the loop on the awesome sales Costco releases for the Weekend! I'll post them here and on our Facebook page for you to enjoy.
Want to see what might be on sale next week??? Click the picture below to see what was on sale last year at Costco!
NEVER MISS A POST! Join the Costco East Facebook group to get updated whenever I make a new post! https://www.facebook.com/costcoeast/.
ALSO you can come and see my Instagram feed with Pics of my weekly Costco shopping trips, Dexter and Ewok being lazy cats and pictures of things that I have cooked with anything I've purchased at Costco. You can find that here! https://www.instagram.com/costco_east_fan_blog/
Subscribe to website updates by signing up below
and you'll get a confirmation email from "FeedBurner Email Subscriptions". Click the link within it to activate your subscription and you'll be notified by email whenever I post (1 or 2 times weekly). Check your spam filter or contact me if you have questions or do not receive a confirmation email.
What a beautiful Fall Friday it has turned into Costco fanatics!
That means of course that Costco has got all of their Fall Mums out for us… I couldn't not leave with at least one, although they're so big and bushy that I could really only leave with 1!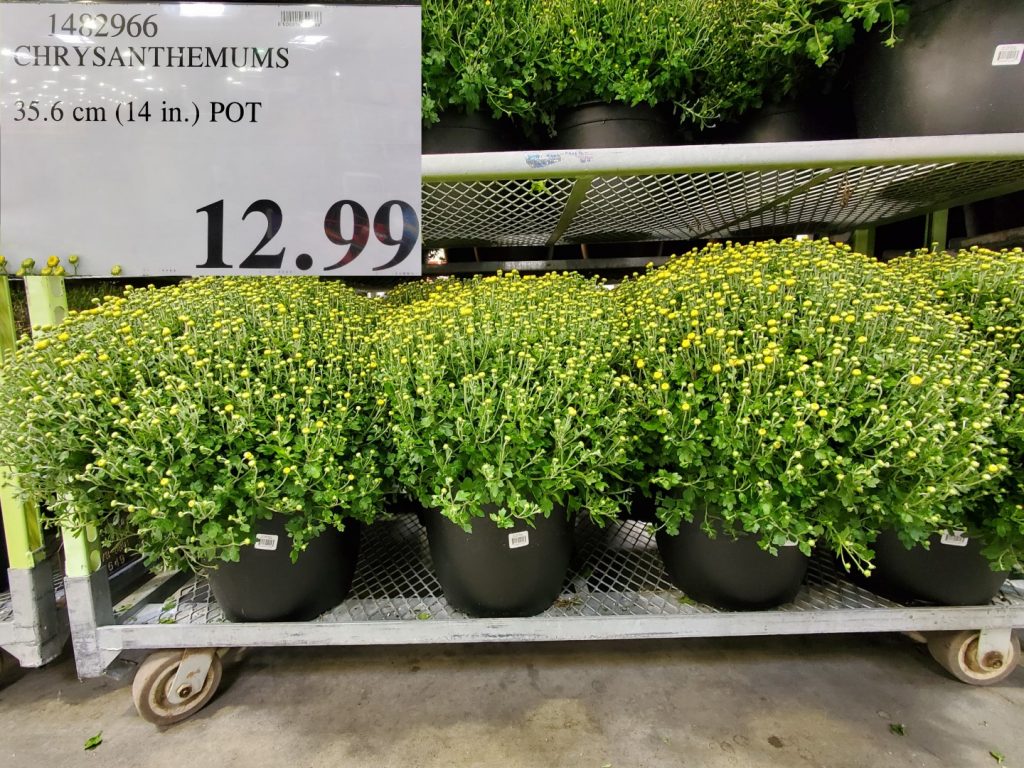 They also have their mixed Fall planters out which are equally as pretty.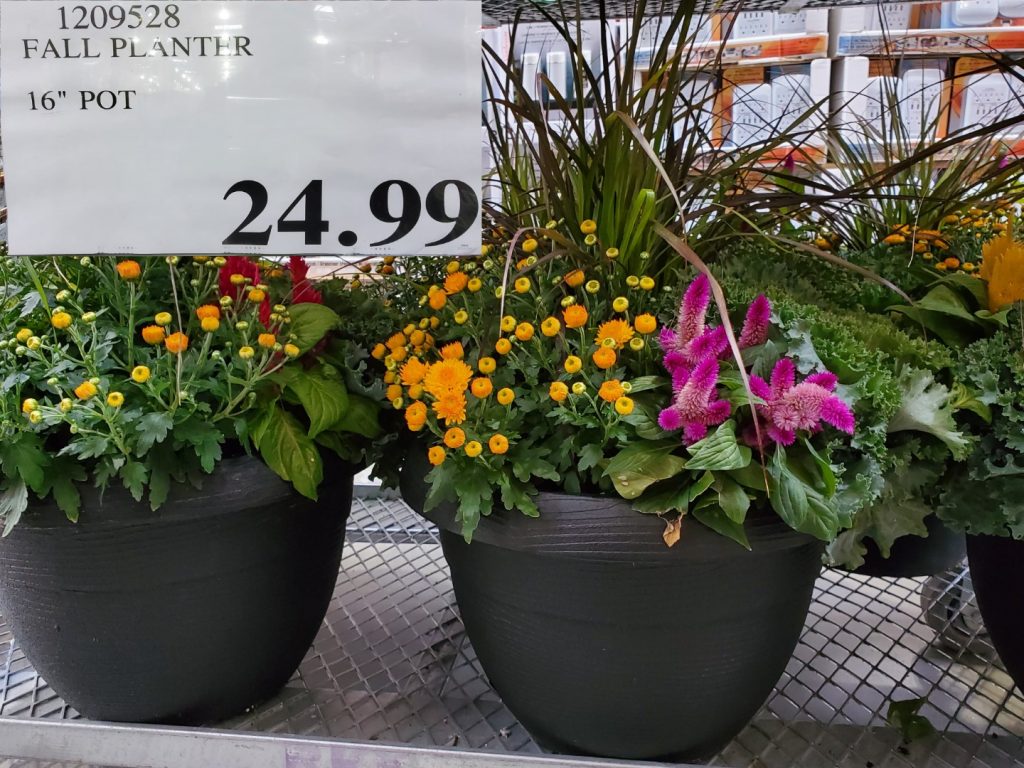 I love those little fuzzy purple guys, they look like little Muppet hands or something.
Costco also had ton of Fall bulbs in stock today (they'd been out for a few weeks)
Soooo many different kinds of Tulips. The classic ones are always great but some of those hybrid kind look really cool like the parrot ones and that deep dark purple one, that one is pretty unique!
I would have bought more, but we still have 3 bags of different bulbs to plant so perhaps we should do that before buying any more huh?
While it may be too early to think about next spring, it's never too early to start doing a little early Christmas shopping, and if you have any Star Wars/Mandalorian fanatics on your hands this will likely be a winner.
I'll be honest, I still haven't watched the Mandalorian or any of the other new Star Wars movies but I do enjoy Star Wars so I should probably get on watching those this Fall.
Actually I'd love some more recommendations from you all. We love watching scary/creepy movies & mini-series around this time of year and I'd love to hear which ones are your favorites, cause we need a new one!
I think probably our last favorites from the last few years have been Castle Rock, and Haunting on Hill House. Those were great!
Anyhow, let me know what your favorites are and maybe we can all check them out!
Cheers, happy weekend folks!
As we are all getting back to normal I think it's important to remember that we're not out of the weeds yet, and each province has their own Health recommendations based on the provinces individual risk assessment and I would recommend that you follow the recommendations for your specific province. Information can be found at the following websites.
Newfoundland COVID-19 information
New Brunswick COVID-19 information
Nova Scotia COVID-19 information
Also a little Costco warehouse hours update from Costco.ca

So there you go, a little reading material for you.
Please note:
The price at your local Costco takes precedent (or precedence) over the prices listed on this blog.
Costco liquidation/Manager's Special items (ending in .97) vary from store to store.
An asterisk (*) on the price tag means the item is not being re-ordered.
If there is something you really want, ***double check the expiry date*** as some Costco sales items do end mid-week.
***This is a fan run, independent page with no affiliation or endorsement by Costco Wholesale***
The food brands available can differ from region to region. Pictures are taken at a store in Ontario. Sale items should apply to Costco locations in Ontario, Quebec, New Brunswick, Newfoundland & Nova Scotia, if the item is in stock at your store. There will likely be a few deals not shown here in your store. If this blog has helped you save money, consider sharing www.cocoeast.ca with your friends and family! If you see deals at your store that aren't on this blog, post them in the comments and help spread the money saving love!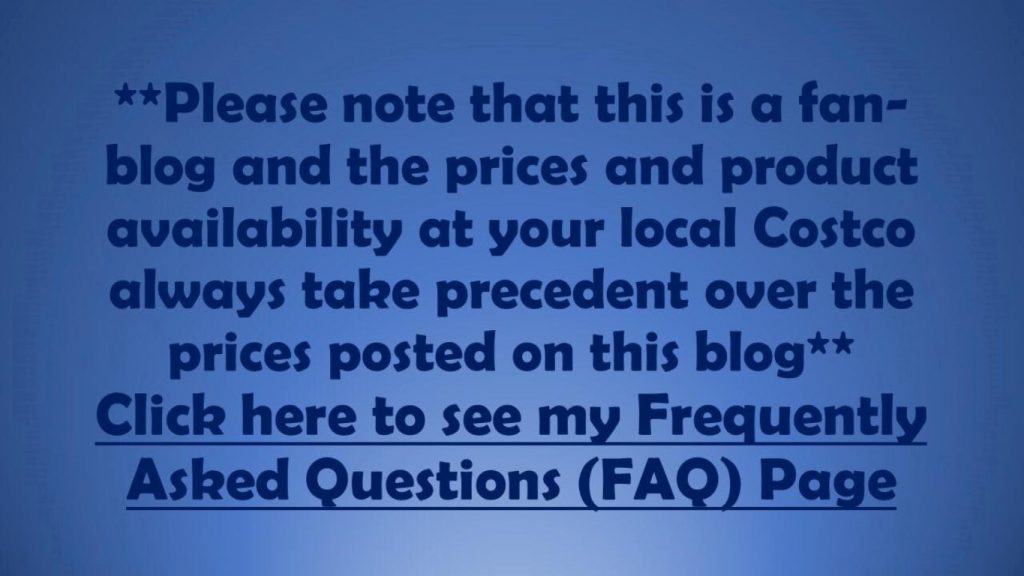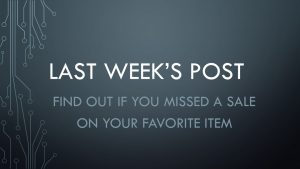 Costco Weekend Update sales Sept. 11th 2020