Welcome to the Costco Weekend Sales Update where I'll keep you all in the loop on the awesome sales Costco releases for the Weekend! I'll post them here and on our Facebook page for you to enjoy.
Want to see what might be on sale next week??? Click the picture below to see what was on sale last year at Costco!
NEVER MISS A COSTCO WEEKEND SALES POST! Join the Costco East Facebook group to get updated whenever I make a new post! https://www.facebook.com/costcoeast/.
ALSO you can come and see my Instagram feed with Pics of my weekly Costco shopping trips, Dexter and Ewok being lazy cats and pictures of things that I have cooked with anything I've purchased at Costco. You can find that here! https://www.instagram.com/costco_east_fan_blog/
Subscribe to website updates by signing up below
and you'll get a confirmation email from "FeedBurner Email Subscriptions". Click the link within it to activate your subscription and you'll be notified by email whenever I post (1 or 2 times weekly). Check your spam filter or contact me if you have questions or do not receive a confirmation email.
Hello everybody and welcome back to the Costco weekend sales update!
Thank you once again for participating in the surveys so far, and thank you Jennifer in Kingston & Kathy for having a chuckle at my "survey about surveys".  (The joke was intentional)
The last results for "should I do more surveys and polls" had 252 of you vote "yes" and 18 of you vote "no" so… Clearly we have a winner!
Don't worry, I won't hit you with another survey today but I will hit you with a bunch of new items and sales though!
HP – Envy all-in-one printer -$5.00 @ $134.99
NEXGRILL fortress propane gas grill 10,000 BTU -$30.00 @ $107.99
Ultimate Ears Wonderboom bluetooth speaker -$10.00 @ $69.99
Polder Ironing board -$10.00 @ $29.99
Ello Jane mugs pack of 2 18ox. -$4.00 @ $12.99
Bounty Plus paper towel 12 x 92 sheets -$4.80 @ $17.99
I was wondering if anyone has the Ultimate Ears bluetooth speaker? My old Bose soundlink has finally kicked the can unfortunately and as much as I'd love to get another Bose speaker if I could save 130 dollars well I'd be OK with that!
My only concern is that the Bose speakers sound so darned good (plus the Wonderboom demo speaker wasn't plugged in to demo so no testing for me!)  So if any of you have one of these let me know what you think!
I also saw those Vita Raised garden beds have returned to the seasonal aisle for $89.99.  Last year we built our own raised beds, and while it was fun and you can customize them however you want these are a pretty simple and straightforward way to add some beds to your lawns or gardens without too much hassle.  And man o man I can't wait for gardening season to start up!
With the seasons (surprisingly) getting close to changing it might be time to start thinking about getting some new tires ordered, and right now Pirelli has a deal going on so it's a great time to change out those winter tires.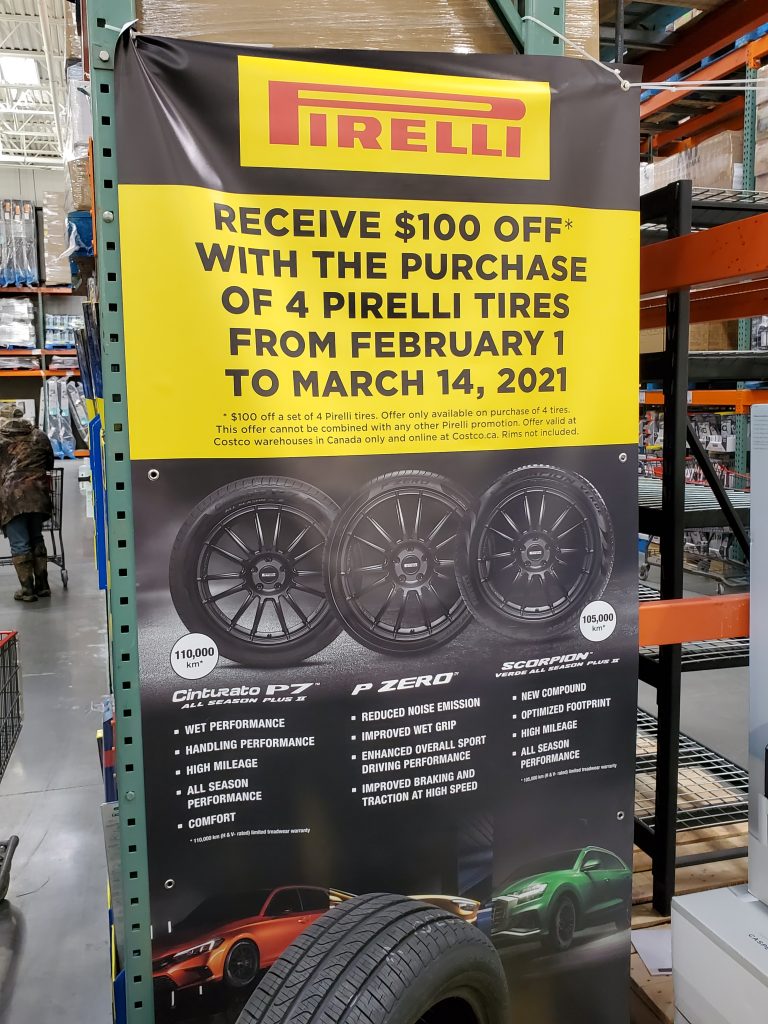 $100 off isn't a bad place to start so if you're in the market head over to the Costco Tire center to check out some of the makes & models.
In response to Bing's comment about the Apple Jacks I took a picture of the ingredients today and yes, the first ingredient on the box is indeed sugar.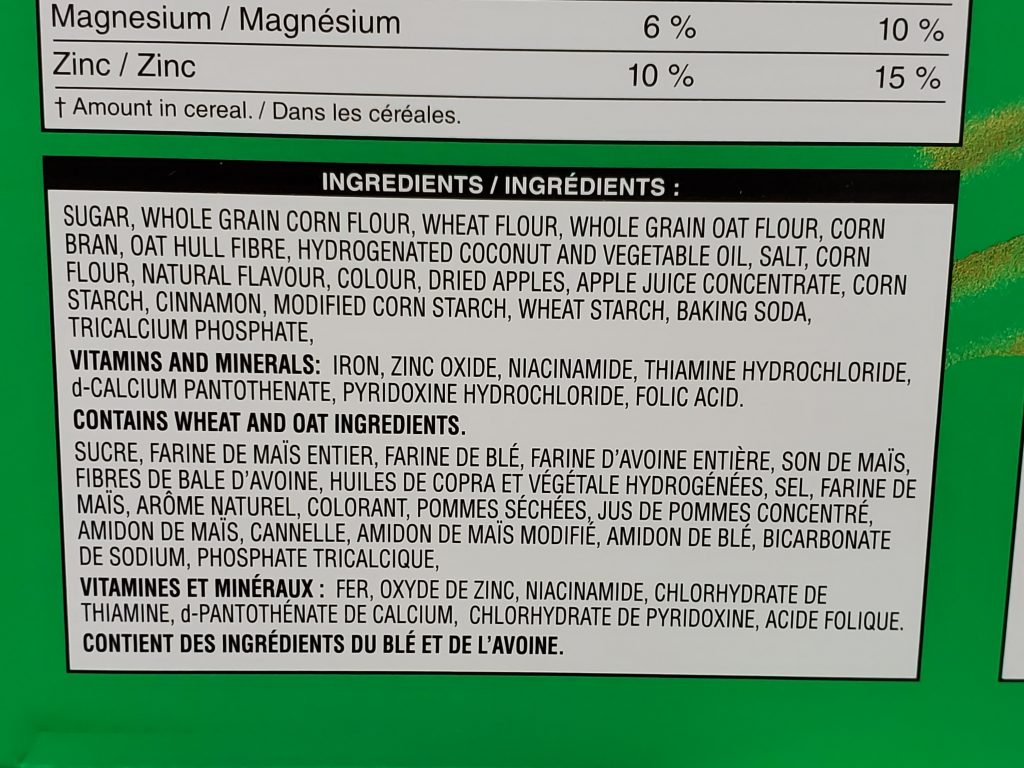 On the Kellogg's website cornflour mix is the first one, not sugar; so good eyes there Bing. Always a good idea to read the ingredients label.
Speaking of food My mouth was watering as I approached the bakery section (As always) of the warehouse and then my stomach started grumbling when I saw these delicious looking cheese buns!
MMmmmmmm, I used to love making sandwiches on cheese buns, or just plain ol' garlic bread. So simple and so delicious!
Ewok doesn't always eat buns, but when he does he eats Cheesy buns.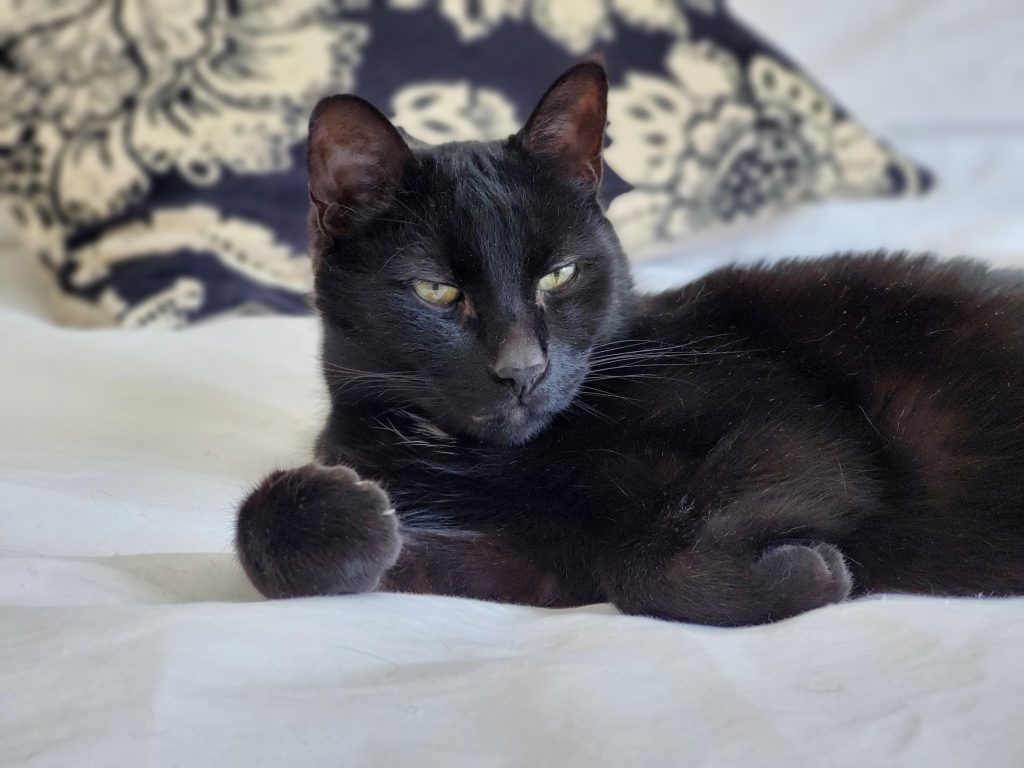 (He was doing his best Dos Equis guy face)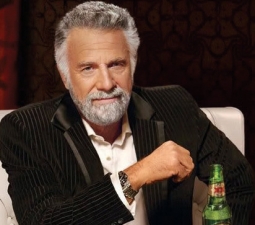 Well… At least I find that pretty funny… Anyhow…
Stay classy folks & safe and healthy too obviously!
Since we are in the second wave of COVID-19 I think it's important to remember that we're not out of the corona virus weeds yet, and each province has their own Health recommendations based on the provinces individual risk assessment and I would recommend that you follow the recommendations for your specific province. Information can be found at the following websites.
Newfoundland COVID-19 information
New Brunswick COVID-19 information
Nova Scotia COVID-19 information
So there you go, a little reading material for you.
Be kind, be safe and stay healthy!
Please note:
The price at your local Costco takes precedent (or precedence) over the prices listed on this blog.
Costco liquidation/Manager's Special items (ending in .97) vary from store to store.
An asterisk (*) on the price tag means the item is not being re-ordered.
If there is something you really want, ***double check the expiry date*** as some Costco sales items do end mid-week.
***This is a fan run, independent page with no affiliation or endorsement by Costco Wholesale***
The food brands available can differ from region to region. Pictures are taken at a store in Ontario. Sale items should apply to Costco locations in Ontario, Quebec, New Brunswick, Newfoundland & Nova Scotia, if the item is in stock at your store. There will likely be a few deals not shown here in your store. If this blog has helped you save money, consider sharing www.cocoeast.ca with your friends and family! If you see deals at your store that aren't on this blog, post them in the comments and help spread the money saving love!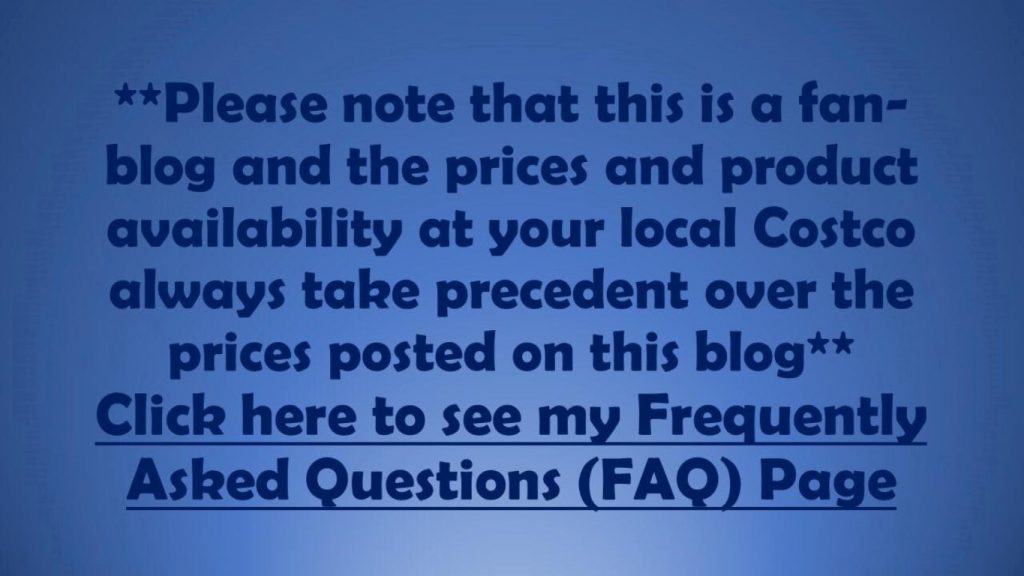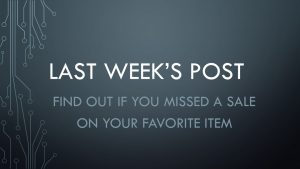 Costco Flyer Sales March 1st – 14th 2021
Costco Weekend Update sales March 5th – 7th 2021