I walk the whole store for you every Monday when Costco Sale items and Costco Flyer sales are released for the week, then post them here and on our Facebook page.
Want to see what might be on sale next week??? Click the picture below to see what was on sale last year at Costco!
NEVER MISS A POST! Join the Costco East Facebook group to get updated whenever I make a new post! https://www.facebook.com/costcoeast/.
ALSO you can come and see my Instagram feed with Pics of my weekly Costco shopping trips, Dexter and Ewok being lazy cats and pictures of things that I have cooked with anything I've purchased at Costco. You can find that here! https://www.instagram.com/costco_east_fan_blog/
Subscribe to website updates by signing up below
and you'll get a confirmation email from "FeedBurner Email Subscriptions". Click the link within it to activate your subscription and you'll be notified by email whenever I post (1 or 2 times weekly). Check your spam filter or contact me if you have questions or do not receive a confirmation email.
MONDAY MONDAY MONDAY!!!
(in my best radio announcer voice)
I know it's not Sunday or a demolition derby, but Monday's are just as exciting!
Well… For me they are!
I'm sure I've mentioned this a few times, but I do really, really, really enjoy doing this folks.
I enjoy going to Costco on Monday and Friday mornings. I enjoy doing my shop and taking pictures of everything. I enjoy the different things I see at Costco all the time & the seasonal shift in merchandise. I enjoy the hours of sitting and editing pictures while listening to music or a podcast. I love this part of it where I try and think of something to write to you all. And I love reading and replying to all of your comments!
I just thought I'd share all that with you again & thank you all for being a part of this awesome community, and a part of my life! (and Dexter and Ewok as well, they love all the extra scratches they get every week!)
So let's not mess around and preview some of the goods shall we?
Centrum Mens/Womens 250 tabs -6.00 @ $19.99
Huggies Pull-ups training pants -8.50 @ $33.49
Duracell optimum "AA"/"AAA" batteries 30pk -6.00 @ $21.99
Puma low cut mens/ladies socks 8 pk. – 3.00 @ $8.79
Pure protein bar 18 x 50g -4.00 @ $15.99
Pepsi/Diet Pepsi 32 x 355 ml -2.50 @ $9.29
Red Bull energy drink 24 x 250 ml -9.00 @ $33.99
Natrel butter is still sitting at $4.25/lb
So… Dare I ask if you've bought toilet paper?
Actually I won't, not tonight. It's Monday folks! A day of sales, and the beginning of another great week!
Complete with Ewok attempting to thwart my work….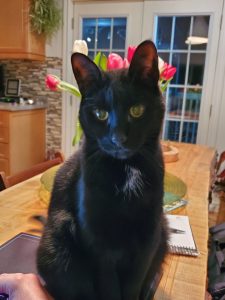 And then falling asleep while doing so….
I think he sat like that for at least a few minutes, I was being very still and moving really slow getting the camera up… He's so cute!
I also made another batch of my Green hot sauce today as well! I'm very excited about it… It's been almost a year since I made a batch, followed my recipe to the "T" and I'm very pleased!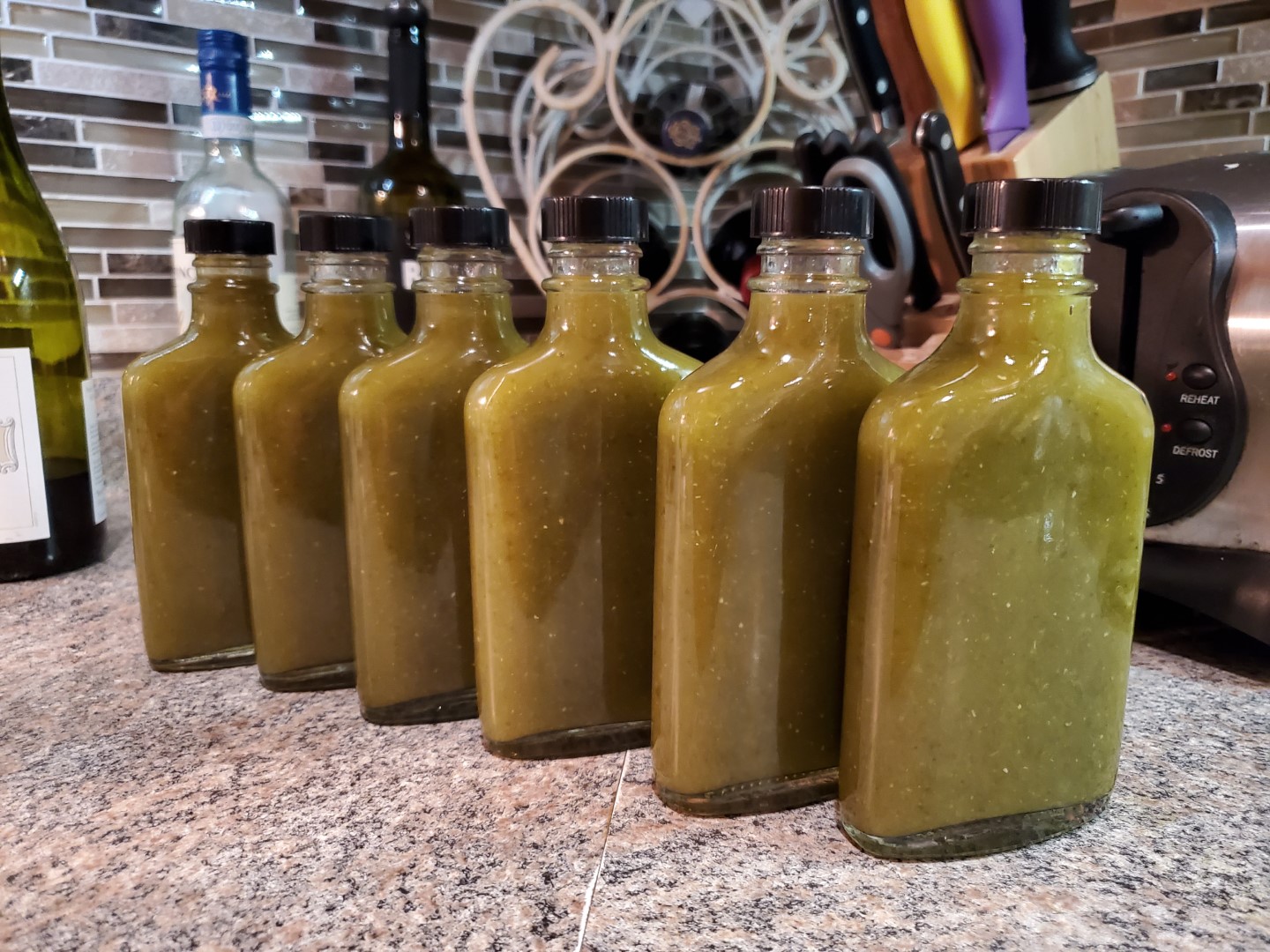 My favorite sauce… Not to brag folks, but it's pretty awesome! I made this when I was a line cook 12 years ago??? (maybe 13???) I'm so glad I kind of remembered the recipe for it because it's awesome! It's spicy but not too spicy (it doesn't linger or build) plus  it's got a lot of ginger, garlic and cilantro in it to help balance the flavor out with the savory aspect. And the texture is something I'm proud of, I know that sounds odd however texture/mouthfeel is a big thing with food in general. I didn't add xantham gum or any other thickeners to this, just cooked it down at various stages until I was happy with it.
I was cooking it with love.
I always joked that the secret ingredient in what I make is "love" but it's true folks. When I was a cook, I loved doing what I did, I loved every order I made- and made it the way I would want to eat it and see it… I put love into it (As opposed to "I need to make another stupid chicken wrap, grumble grumble grumble")
Food is visceral, it's hitting all the senses, you should be pleased by ALL of the aspects about what you're consuming (especially if you're in a restaurant paying for it!!!)
This went farther than I expected… But I stand by my words & it translates to every other job too. If you love what you're doing and put love and passion into it, the results will be amazing!
I know it's kind of hard to think that the person making your blackened chicken wrap with fries 12 years ago was really wanting to do it 100% and make sure it was perfect, but it's true.
I'm now blathering….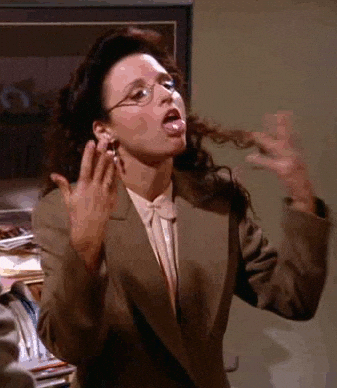 Indeed Elaine, I've gone on too long
it's bed time. See you in a few days folks!
zzzzzz……… zzzzzzzzzzzzz………
Please note:
The price at your local Costco takes precedent (or precedence) over the prices listed on this blog.
Costco liquidation/Manager's Special items (ending in .97) vary from store to store.
An asterisk (*) on the price tag means the item is not being re-ordered.
If there is something you really want, ***double check the expiry date*** as some Costco sales items do end mid-week.
***This is a fan run, independent page with no affiliation or endorsement by Costco Wholesale***
The food brands available can differ from region to region. Pictures are taken at a store in Ontario. Sale items should apply to Costco locations in Ontario, Quebec, New Brunswick, Newfoundland & Nova Scotia, if the item is in stock at your store. There will likely be a few deals not shown here in your store. If this blog has helped you save money, consider sharing www.cocoeast.ca with your friends and family! If you see deals at your store that aren't on this blog, post them in the comments and help spread the money saving love!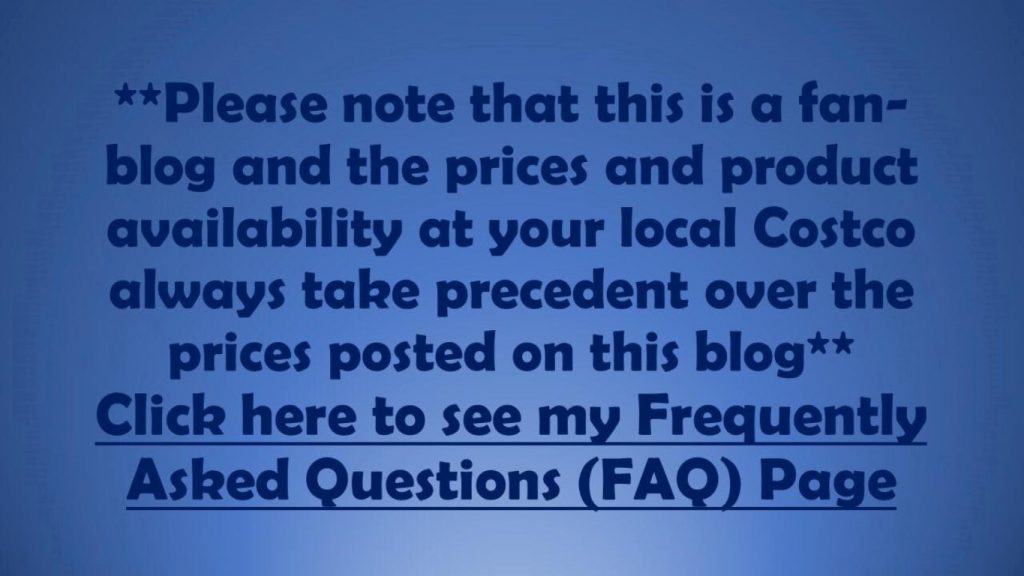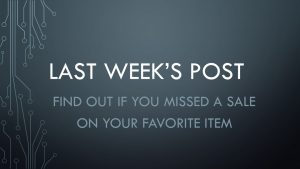 Costco Flyer Sales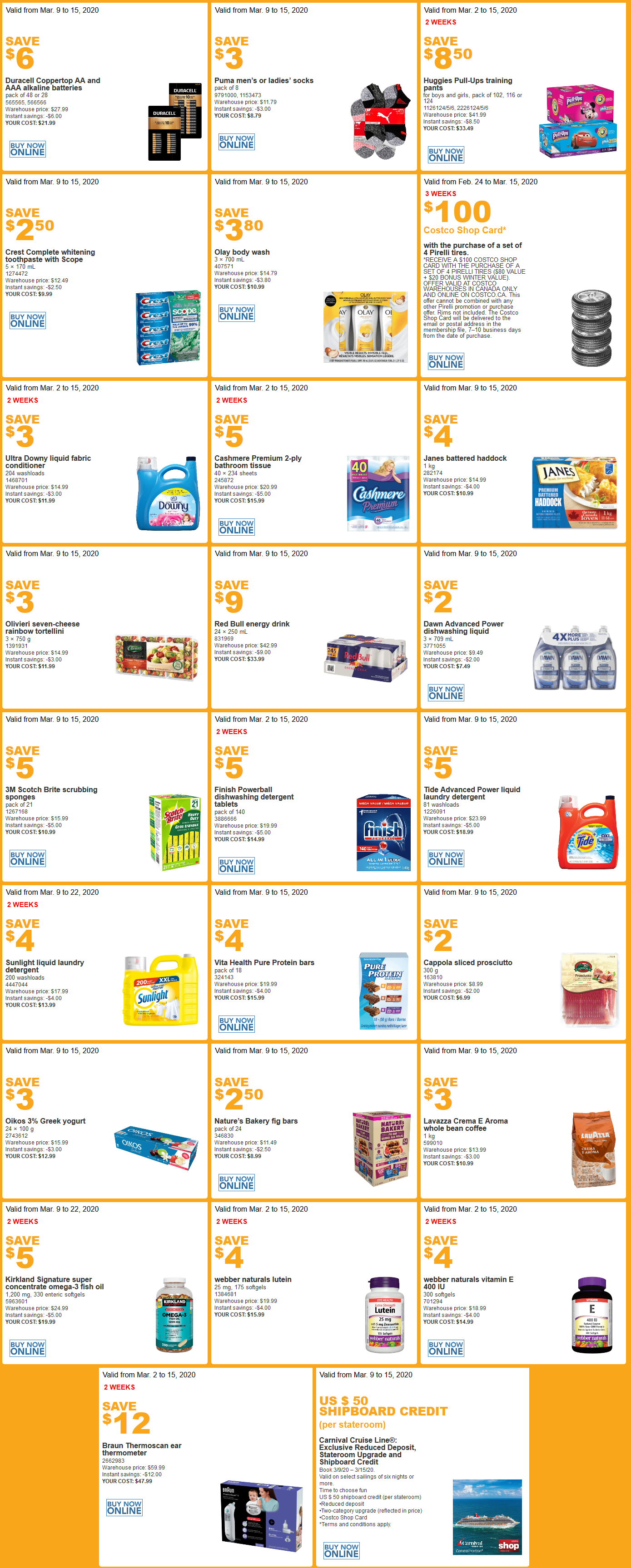 Costco Kingston Meat Department sales
Costco Treasure hunt sales