I walk the whole store for you every Monday when Costco Sale items and Costco Flyer sales are released for the week, then post them here and on our Facebook page.
Want to see what might be on sale next week??? Click the picture below to see what was on sale last year at Costco!
NEVER MISS A POST! Join the Costco East Facebook group to get updated whenever I make a new post! https://www.facebook.com/costcoeast/.
ALSO you can come and see my Instagram feed with Pics of my weekly Costco shopping trips, Dexter and Ewok being lazy cats and pictures of things that I have cooked with anything I've purchased at Costco. You can find that here! https://www.instagram.com/costco_east_fan_blog/
Subscribe to website updates by signing up below
and you'll get a confirmation email from "FeedBurner Email Subscriptions". Click the link within it to activate your subscription and you'll be notified by email whenever I post (1 or 2 times weekly). Check your spam filter or contact me if you have questions or do not receive a confirmation email.
Welcome back to another exciting Costco Treasure Hunt Ladies and Gentlemen!
Seeing as it's the beginning of March we have a whole bunch of new sales to take in, which is always exciting!
As you can see Huggies little snugglers and movers are on sale until March 14th for $9.50 off, so this is of course a great time to take advantage of the savings and stock up. Kirkland signature baby wipes are also on sale for $4.50 off as well as the Kirkland signature infant formula (omega and sensitive) for $6.00 off.
If you've been honing your baking skills over the last 3 lock downs then you may be interested in picking up the Cuisinart 5.5 quart stand mixer for $40.00 off @ $149.99. give your mixing wrists a break and let something else take over!
Maybe you're looking to up your face mask wardrobe (can't believe that's a thing, but indeed it is.) Then the Tilley face covering 4 pack for $5.00 off or the Andy & Evan face covering 4 pack for kids for $7.00 off @ $4.99 might be good additions. Or you could just grab a box of the Med Sup Canada disposable black masks for $2.00 off @ $7.99, I picked one up and it is going to stay in my car for those times when I leave home and forget to bring a mask with me but don't realize until I get halfway there… I hate that!
Springtime Laundry detergent is also on sale for $3.00 off @ $8.99 and since this is "our" laundry detergent I'll be grabbing 1 or 2 of those to keep stocked up. Funny how everybody has a favorite brand, my sister loves original Tide we love Springtime. How about you folks? What are your favorites?
I'll also be honest, the laundry detergent aisle is my second favorite to walk down. It always just smells soooo good! Obviously my favorite is when I get to the bakery section… There is really nothing better than the smell of fresh baked goods in the morning!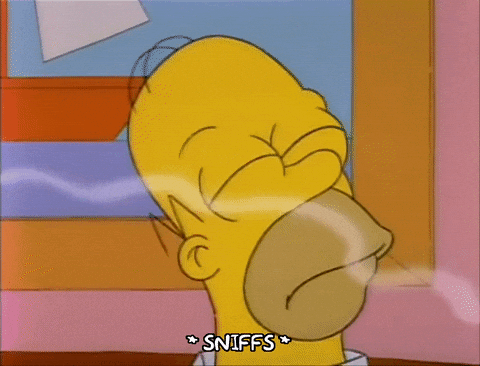 Mmmmmmm, doughnuts….
Ok well how about we take a look at few other new sales this week.
Philips oneblade face + body trimmer/shaver -$10.00 @ $39.99
Pantene Shampoo & Conditioner 900ml + 855ml -$4.00 @ $10.99
Hilary Radley legging + ladies sizes S – XXL -$5.00 @ $12.99
Vega organic protein & greens 1kg -$10.00 @ $23.99
Frito Lay variety pack 50 x 28g -$3.00 @ $11.79
Old Edinburgh cheddar 400g -$2.00 @ $6.99
Pepsi/Diet Pepsi 32 x 355ml -$2.50 @ $9.49
Not too shabby I'd say.
Commander Riker appears to be clapping aggressively in agreement with me… Did we forget something Commander?
We did!
On Friday we set up a little Survey to finally pick a name for our little squirrel (I guess I should have attached "bully" to the name chart as Jan says the Red ones are meanies!)
And folks the results are in!
Hans Gruber – 53 votes & the WINNER!!!
Rusty – 51 votes
Ginger – 31 votes
Chip – 24 votes
Otis – 23 votes
Peanut – 21 votes
Lucy – 18 votes
Creuset – 13 votes
Coco – 11 votes
Snappy – 7 votes
Bill – 4 votes
It was a tight race but it appears that out of 256 votes Hans Gruber is the winning name, and I guess appropriate as Hans was a bad guy in Die Hard so… Fitting perhaps!
Welcome to the party & the Costco family Hans Gruber, you will be well fed!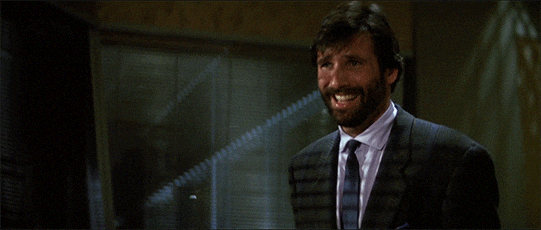 Thank you for everyone who took part in this fun little process, I look forward to doing many more fun and interactive things like this with you in the future.
Let me know what you think, but I feel like we could have a lot of fun with it!
(Likely one poll in the future will be about Die Hard being a Christmas movie or not... Be warned folks, next December I'll be asking!)
And that is probably a good place to end it tonight.
Enjoy checking out all the new sales and I'll be seeing you all very soon but I think it's bed time now.
G'night folks.
Since we are in the second wave of COVID-19 I think it's important to remember that we're not out of the corona virus weeds yet, and each province has their own Health recommendations based on the provinces individual risk assessment and I would recommend that you follow the recommendations for your specific province. Information can be found at the following websites.
Newfoundland COVID-19 information
New Brunswick COVID-19 information
Nova Scotia COVID-19 information
So there you go, a little reading material for you.
Be kind, be safe and stay healthy!
Please note:
The price at your local Costco takes precedent (or precedence) over the prices listed on this blog.
Costco liquidation/Manager's Special items (ending in .97) vary from store to store.
An asterisk (*) on the price tag means the item is not being re-ordered.
If there is something you really want, ***double check the expiry date*** as some Costco sales items do end mid-week.
***This is a fan run, independent page with no affiliation or endorsement by Costco Wholesale***
The food brands available can differ from region to region. Pictures are taken at a store in Ontario. Sale items should apply to Costco locations in Ontario, Quebec, New Brunswick, Newfoundland & Nova Scotia, if the item is in stock at your store. There will likely be a few deals not shown here in your store. If this blog has helped you save money, consider sharing www.cocoeast.ca with your friends and family! If you see deals at your store that aren't on this blog, post them in the comments and help spread the money saving love!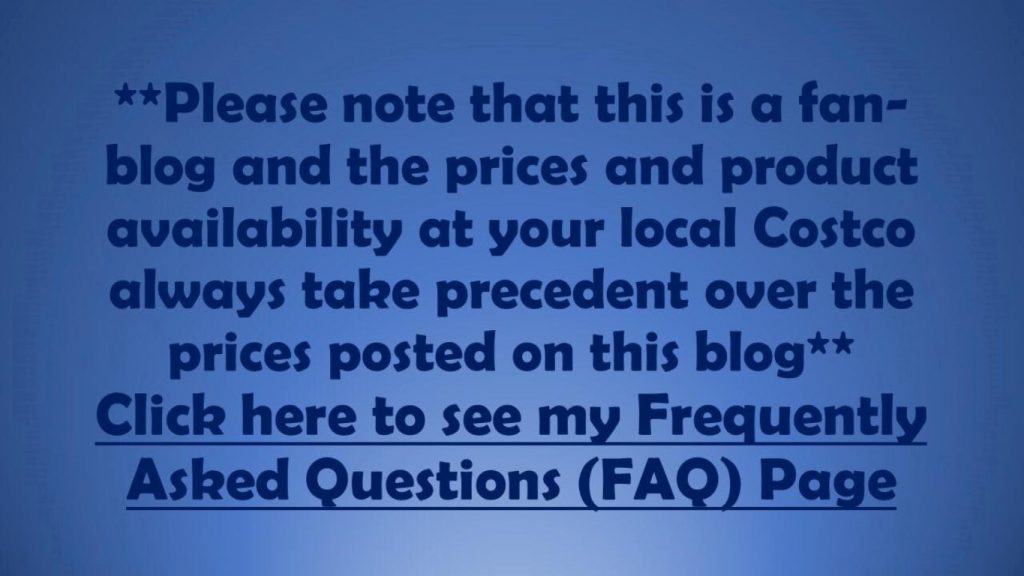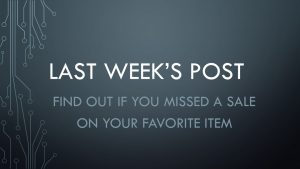 Costco Flyer Sales March 1st - 14th 2021
Costco Treasure hunt sales March 1st - 7th 2021