I walk the whole store for you every Monday when Costco Sale items and Costco Flyer sales are released for the week, then post them here and on our Facebook page.
Want to see what might be on sale next week??? Click the picture below to see what was on sale last year at Costco!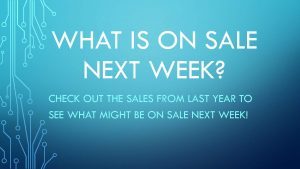 NEVER MISS A POST! Join the Costco East Facebook group to get updated whenever I make a new post! https://www.facebook.com/costcoeast/.
ALSO you can come and see my Instagram feed with Pics of my weekly Costco shopping trips, Dexter and Ewok being lazy cats and pictures of things that I have cooked with anything I've purchased at Costco. You can find that here! https://www.instagram.com/costco_east_fan_blog/
Subscribe to website updates by signing up below
and you'll get a confirmation email from "FeedBurner Email Subscriptions". Click the link within it to activate your subscription and you'll be notified by email whenever I post (1 or 2 times weekly). Check your spam filter or contact me if you have questions or do not receive a confirmation email.
Hello and welcome back to the Costco Treasure hunt my friends!
Hopefully you've all had fantastic weekends?
This week is promising to be a pretty warm one so I'm looking forward to that, as I'm sure most of you are! (Hans Gruber included)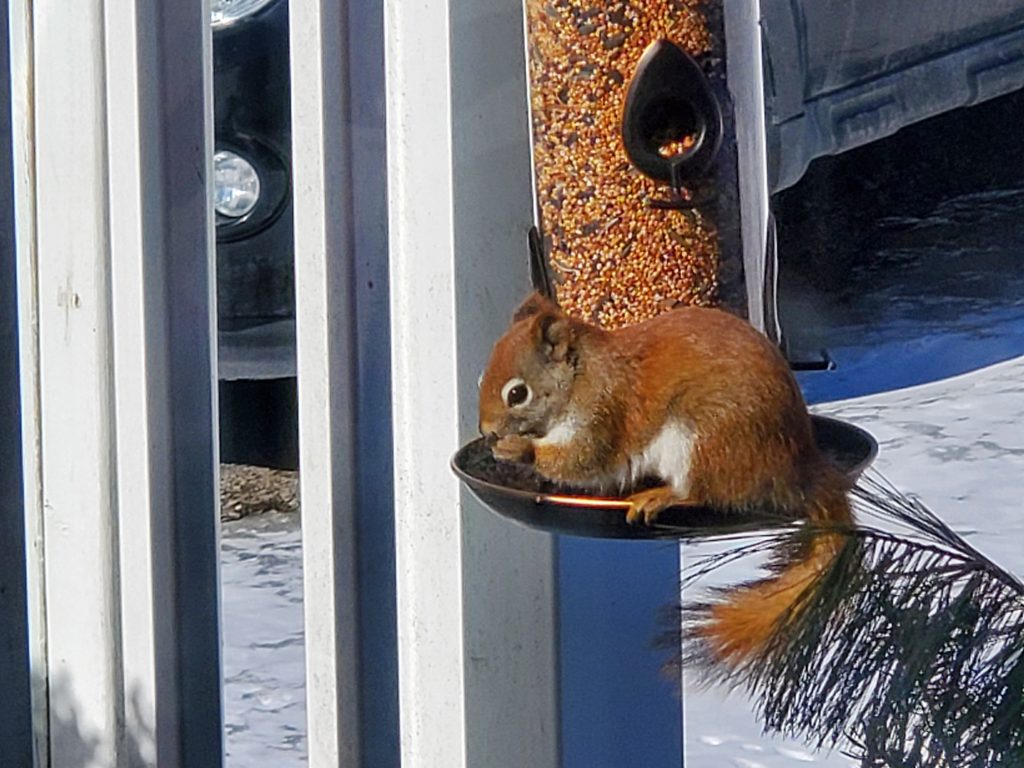 Thank you for all of your comments about the bluetooth speaker showdown, I heeded your advice and didn't grab the Ultimate ears wonderboom speaker. From my experience, much like yours) the sound quality of Bose is just so good so I'd probably be kicking myself for not getting that one. So I shall wait for a sale to happen.
Speaking of sales, (Jan in Waterdown I'm lookin' at you!) The Victoria white linen marinara sauce is on sale for $2.50 off @ $8.49 until the 14th so now would be an ideal time to stock up. And to stick with the "pasta" theme the GoGo Quinoa organic spaghetti is also on sale for $2.00 off @ $7.99. Of the gluten free pasta this is probably one of my favorites, it's a little bit "meatier" than the corn pastas so it's a little bit closer to the real deal.
I didn't forget about the pasta showdown folks!!! Someone was asking about it, so do not fret… It will still happen.
Anyhow let's take a peek at some of the other sales this week.
Tostitos medium salsa 2 x 1.21L -$2.00 @ $6.99
Crystal margarine 1.7kg -$2.00 @ $3.99
Bothwell squeekers white 1kg -$3.00 @ $11.69
RX bar protein bars 14 x 52g -$5.00 @ $18.99
Calvin Klein 2pk leggings girls sizes XS – XL -$5.00 @ $9.99
Conair LED sanitizing case 12 LED lights -$20.00 @ $69.99
Kirkland signature baby wipes 900 count -$4.50 @ $ $18.49
Advil 2 x 109 LG ibuprofen 200mg liqui-gels -$5.00 @ $19.99
Obviously with the Starbucks Caffe Verona whole bean coffee being on sale I'll be stocking up on that!
I also saw that the Caboo Bamboo bathroom tissue is on sale for $4.00 off at $14.79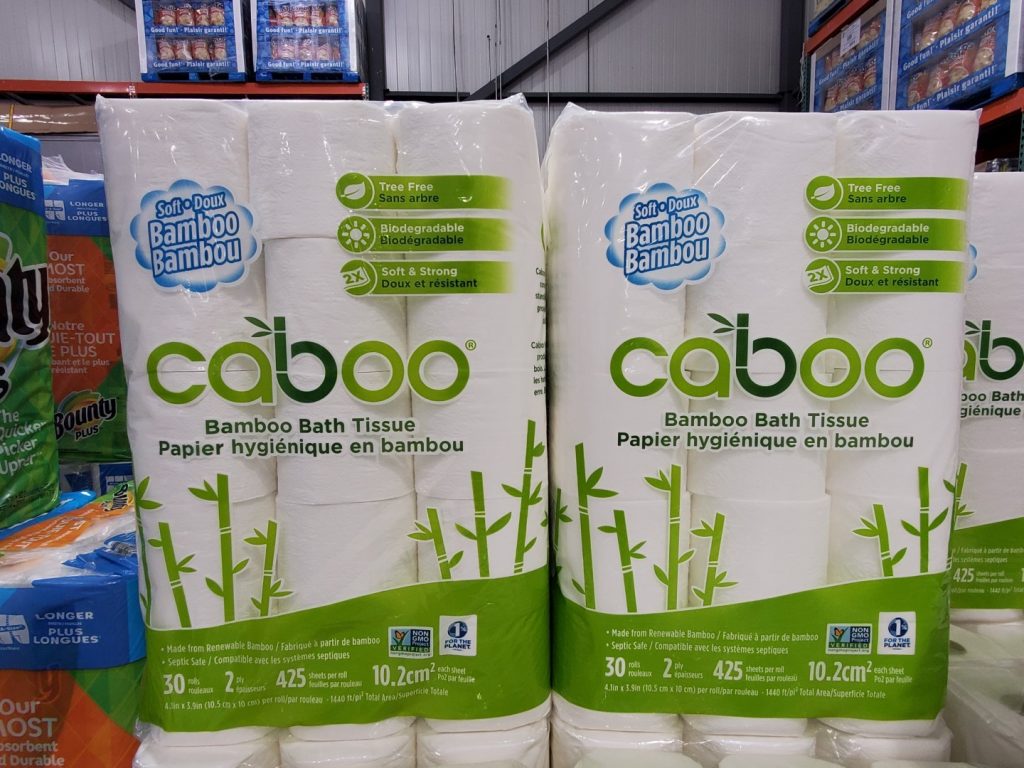 In the last year with the toilet paper panic buying fiasco of 2020 I feel like we've spent quite a bit of time discussing toilet paper, so let's continue.
I'm all for using products that are going to be better for the environment and certainly that are going to be better for our septic tank. So what I wonder is has anyone used this, and is it worthy of a seat next to the throne?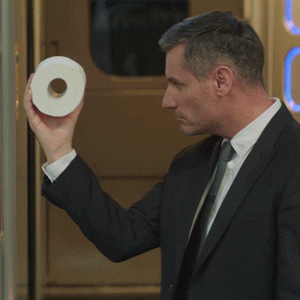 That guy seems to think so (whoever he might be???) Butt what say you readers?
OK enough with the toilet paper, let's move on.
Speaking of the warmer weather earlier reminded me that I saw these sweet outdoor cooking pits had returned to the seasonal section.
They certainly look pretty cool, and I'm sure they look awesome when you've got a good fire going in them. I think Id be a bit hesitant to cook certain things on it though, just the grill spacing seems a bit wide to do certain things like burgers, fish, certain veggies... I'd be afraid of loosing to much between the spaces. I suppose you'd use a grill basket for veggies, and you could use that for burgers too. A big 'ol bone in rib eye steak however, you'd probably be just fine with on this baby.
I also think you'd be bending over a lot so maybe not great for the lower back... Anyone have any experience with these?
I'm always open to having more places to burn things... I mean cook things around here, So let us know if you've used these before and if you like it or not. My feeling is it probably looks great with a fire roaring, but isn't a preferable cooking method. (I am always happy to be proven wrong though folks!)
Speaking of outdoor cooking, we had maple drizzled cedar plank salmon on the grill tonight and it was delicious.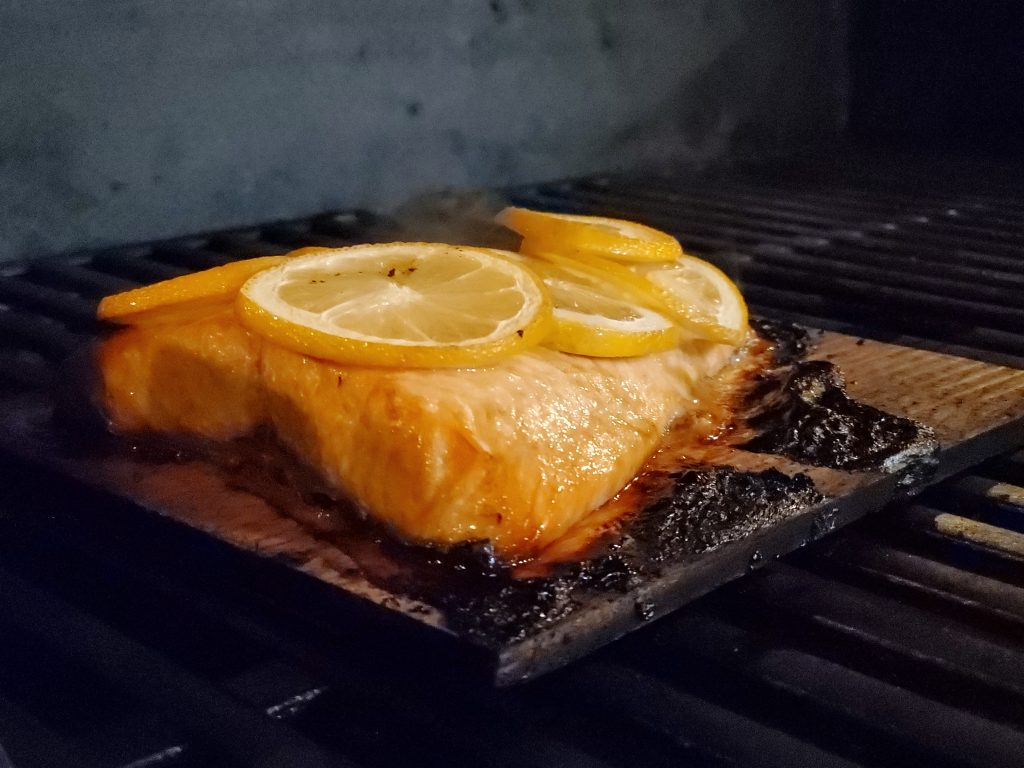 As such, I'm stuffed and ready for bed. You all know what happens from here.
Good night folks, stay safe and as always I'll see you soon!
Since we are in the second wave of COVID-19 I think it's important to remember that we're not out of the corona virus weeds yet, and each province has their own Health recommendations based on the provinces individual risk assessment and I would recommend that you follow the recommendations for your specific province. Information can be found at the following websites.
Newfoundland COVID-19 information
New Brunswick COVID-19 information
Nova Scotia COVID-19 information
So there you go, a little reading material for you.
Be kind, be safe and stay healthy!
Please note:
The price at your local Costco takes precedent (or precedence) over the prices listed on this blog.
Costco liquidation/Manager's Special items (ending in .97) vary from store to store.
An asterisk (*) on the price tag means the item is not being re-ordered.
If there is something you really want, ***double check the expiry date*** as some Costco sales items do end mid-week.
***This is a fan run, independent page with no affiliation or endorsement by Costco Wholesale***
The food brands available can differ from region to region. Pictures are taken at a store in Ontario. Sale items should apply to Costco locations in Ontario, Quebec, New Brunswick, Newfoundland & Nova Scotia, if the item is in stock at your store. There will likely be a few deals not shown here in your store. If this blog has helped you save money, consider sharing www.cocoeast.ca with your friends and family! If you see deals at your store that aren't on this blog, post them in the comments and help spread the money saving love!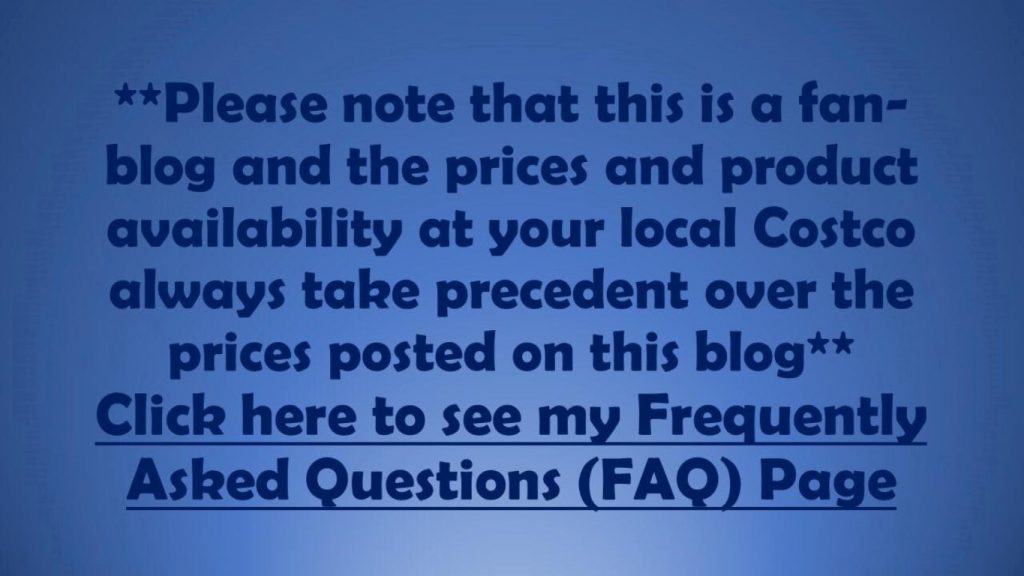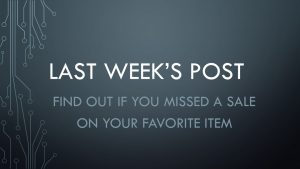 Costco Flyer Sales March 1st - 14th 2021
Costco Treasure hunt sales March 8th - 14th 2021