Welcome to the Costco Weekend Sales Update where I'll keep you all in the loop on the awesome sales Costco releases for the Weekend! I'll post them here and on our Facebook page for you to enjoy.
Want to see what might be on sale next week??? Click the picture below to see what was on sale last year at Costco!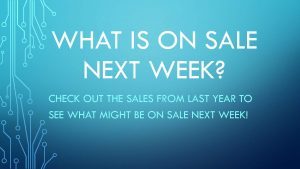 NEVER MISS A COSTCO WEEKEND SALES POST! Join the Costco East Facebook group to get updated whenever I make a new post! https://www.facebook.com/costcoeast/.
ALSO you can come and see my Instagram feed with Pics of my weekly Costco shopping trips, Dexter and Ewok being lazy cats and pictures of things that I have cooked with anything I've purchased at Costco. You can find that here! https://www.instagram.com/costco_east_fan_blog/
Subscribe to website updates by signing up below
and you'll get a confirmation email from "FeedBurner Email Subscriptions". Click the link within it to activate your subscription and you'll be notified by email whenever I post (1 or 2 times weekly). Check your spam filter or contact me if you have questions or do not receive a confirmation email.
Hello all and welcome back to a very rainy Costco Weekend Sales Update!
It was an absolutely beautiful week, I think we even got up to 19 degrees here!!! Patios were open and relatively full (distanced appropriately of course) jackets and toques were cast off for shorts and flip-flops, though a tad bit soon in my humble opinion but hey who am I to judge?!?!
All that warm weather and rain of course make it feel like we're edging closer to spring, and all the beautiful flowers in the aisles of Costco only helped to make that feel even closer!
Those Easter Garden plats ($22.99) were quite nice, a great mix of pretty colors and they all looked so healthy… I only wish the pots were maybe a bit more in the neutral color range, whites, black or greys… I know it's Easter and spring colors but, well I'm just being nit-picky I guess. Still gorgeous!
The succulents are always fun too, and quite a bit easier to care for if you aren't green thumb gifted.
The BlooMaker Tulips in a vase (7 bulbs) were back again as well, and really the vase itself would probably cost at least the $11.79 price tag, so growing a handful of flowers at the same time is certainly worth it.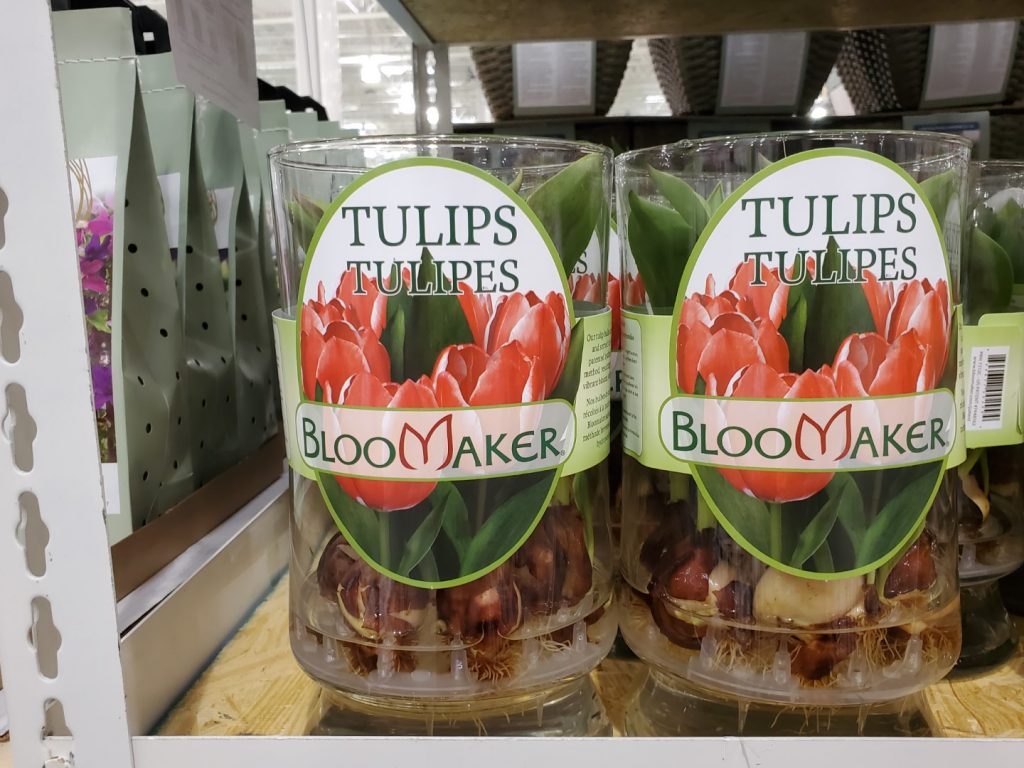 Speaking of flowers Diane the flower lady had the bins full of tulips and other flowers this week, so of course I had to replenish our tulips at home.
And surprisingly the purple ones we got last week(???) are still looking pretty good!
We put a penny in this one (as recommended) and replensished the water a few times and that seemed to work. This weeks bunch we added a penny and a few low dose aspirin to see if that helps.
(according to sources it will, I wrote about that on this blog post)
I'm sure by this point you'd like to see some of the new goodies this week???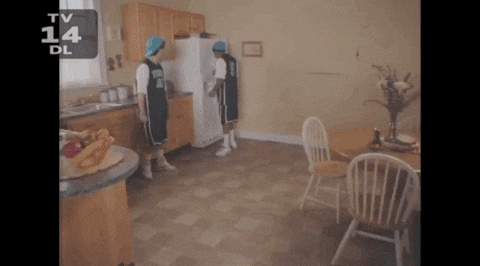 OK Kool-aid man! Let's go! (He's gonna need to fix that wall, that's some major damage!!!)
Vileda Easywring spin mop and bucket system -$9.00 @ $29.99
Castrol Edge 5W30 & oW20 5 litre oil -$7.00 @ $26.99
Slimygoop slimy sand ultimate set -$4.00 @ $15.49
Complete Canadian curriculum w/bonus Grades 1-4 & 5-8 -$2.00 @ $7.99
Bel cheese Canada Laughing Cow 535g -$2.00 @ $5.99
Kirkland Signature laundry detergent and Free & clear detergent 133 load -$5.90 @ $10.99
*
So remember in last weeks post when I was talking about that Mexicali sour cream & cheese dip? (which no one has apparently tried) Well I bought it.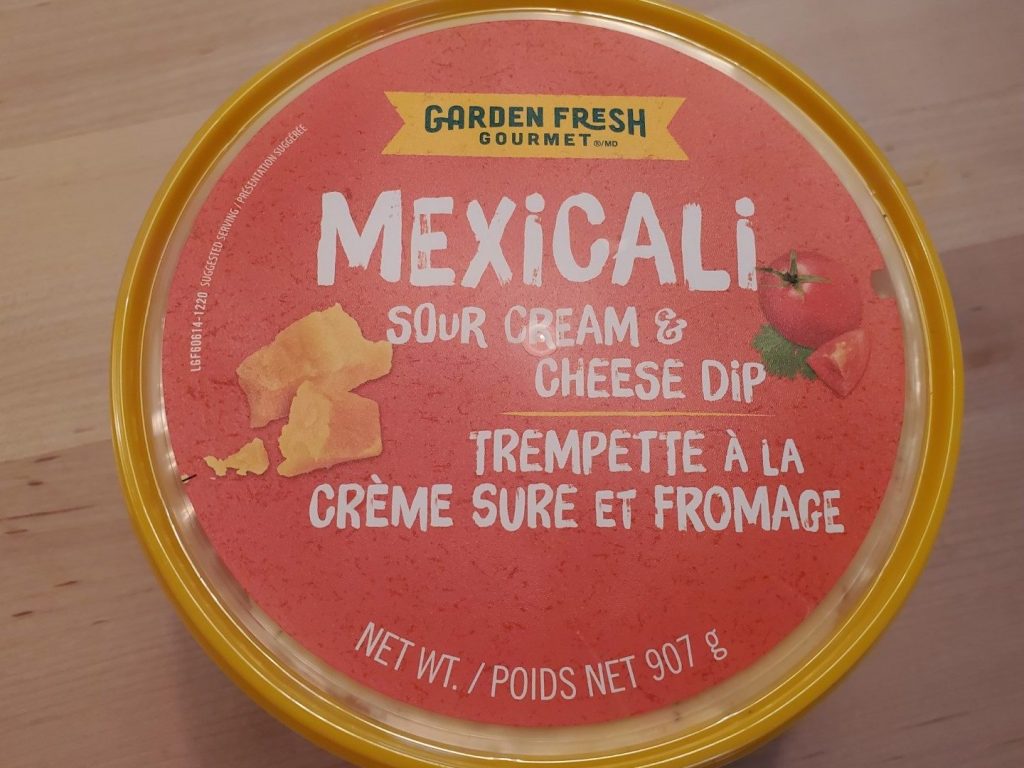 Since I was at work all night I have yet to try it and as previously stated "The only downside I see to this is eating 907 grams of a sour cream cheese dip in one sitting" I have no intention of diving into this cheesy adventure tonight, but I bet the weekend will present an opportunity for such things… ahem… Pick up Tostitos cantina style "thin" chips warm them in the oven and feel guilty about it on Sunday, right?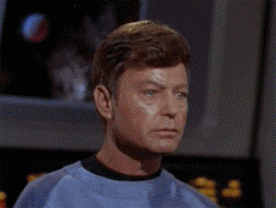 Bones & Kirk agree.
In other cheese related adventures I came across this fun looking package from The Cheshire Cheese Company, and instead of thinking about it I bought it.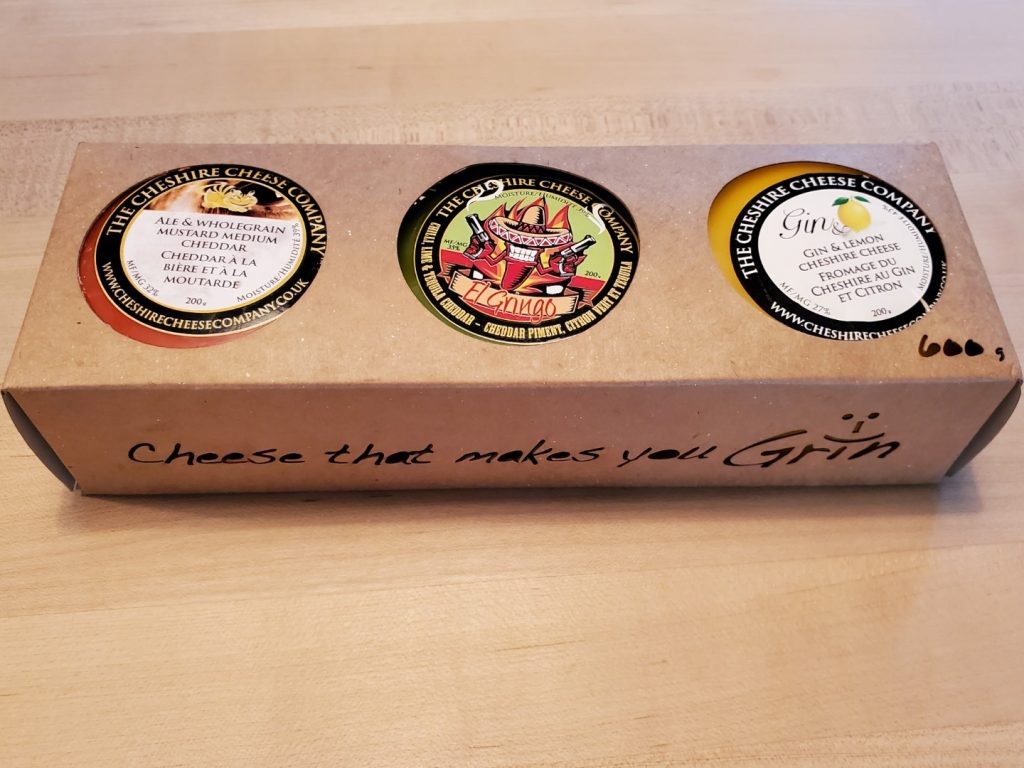 I have not embarked on this Cheese adventure either so I cannot speak for what it entails. However I can say that the 3 mini cheese wheels look pretty delicious in their own rights.
(And I enjoyed the cardboard packaging as well, odd as that may sound)
Now obviously anyone who knows me will know that anything with chili, tequila or lime in any form is going to be right up my alley so the "El Gringo" is likely to be my favorite and I'm sure will be delicious while sipping on a favorite tequila or two.
I'm willing to bet the other guys are no pushovers though and any good cheese board needs variety. I'd bet they pair pretty well with a variety of wines and beverages as well… I guess it's going to be a cheese filled weekend, not that that's a bad thing.
Ya know what else isn't a bad thing, cat paws… Especially when they're sleeping… The rule is when these conditions are present (Sleeping cat, exposed paw pads) you must boop the little paws.
Of course this activity is only for the brave as you can incite the wrath of a sleeping cat armed with sharp claws…
Luckily Ewok was sleepy so I survived to blog another day folks.
And with that, sleep well. Enjoy your weekend adventures and all the cheese you may encounter along the way!
Cheers!
Since we are in the third wave of COVID-19 I think it's important to remember that we're not out of the corona virus weeds yet, and each province has their own Health recommendations based on the provinces individual risk assessment and I would recommend that you follow the recommendations for your specific province. Information can be found at the following websites.
Newfoundland COVID-19 information
New Brunswick COVID-19 information
Nova Scotia COVID-19 information
So there you go, a little reading material for you.
Be kind, be safe and stay healthy!
Please note:
The price at your local Costco takes precedent (or precedence) over the prices listed on this blog.
Costco liquidation/Manager's Special items (ending in .97) vary from store to store.
An asterisk (*) on the price tag means the item is not being re-ordered.
If there is something you really want, ***double check the expiry date*** as some Costco sales items do end mid-week.
***This is a fan run, independent page with no affiliation or endorsement by Costco Wholesale***
The food brands available can differ from region to region. Pictures are taken at a store in Ontario. Sale items should apply to Costco locations in Ontario, Quebec, New Brunswick, Newfoundland & Nova Scotia, if the item is in stock at your store. There will likely be a few deals not shown here in your store. If this blog has helped you save money, consider sharing www.cocoeast.ca with your friends and family! If you see deals at your store that aren't on this blog, post them in the comments and help spread the money saving love!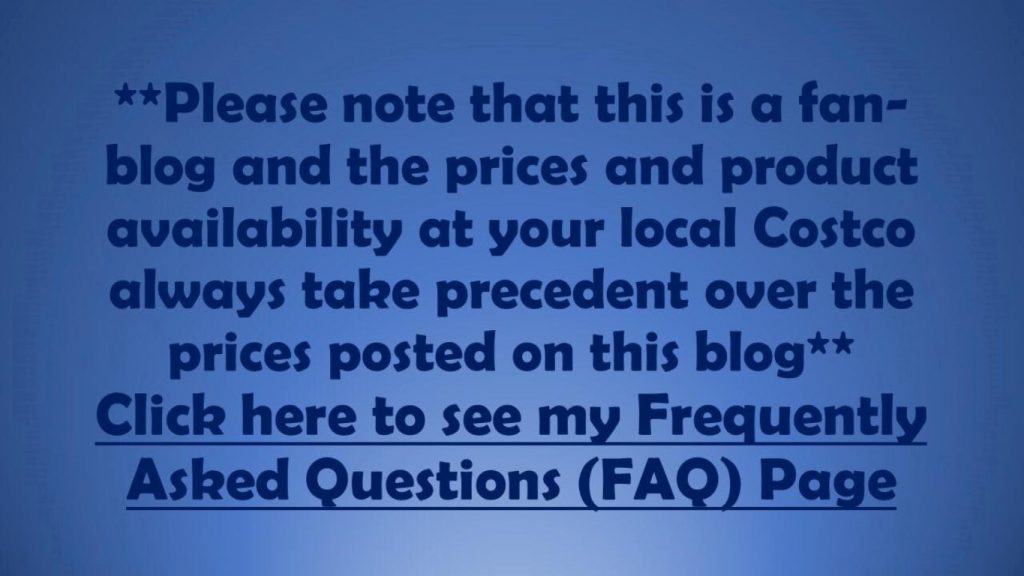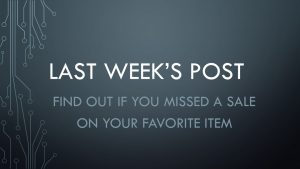 Costco Flyer Sales March 15th – April 4th 2021
Costco Weekend Update sales March 26th – 28th 2021