I walk the whole store for you every Monday when Costco Sale items and Costco Flyer sales are released for the week, then post them here and on our Facebook page.
Want to see what might be on sale next week??? Click the picture below to see what was on sale last year at Costco!
NEVER MISS A POST! Join the Costco East Facebook group to get updated whenever I make a new post! https://www.facebook.com/costcoeast/.
ALSO you can come and see my Instagram feed with Pics of my weekly Costco shopping trips, Dexter and Ewok being lazy cats and pictures of things that I have cooked with anything I've purchased at Costco. You can find that here! https://www.instagram.com/costco_east_fan_blog/
Subscribe to website updates by signing up below
and you'll get a confirmation email from "FeedBurner Email Subscriptions". Click the link within it to activate your subscription and you'll be notified by email whenever I post (1 or 2 times weekly). Check your spam filter or contact me if you have questions or do not receive a confirmation email.
Hello and welcome to another fantastic week of Costco sale goodies folks!
Susan in Ottawa I'm the exact same person as you… I'm the person being swarmed by the mosquitos while everyone else is having a great time.
So reader Aaron Peck yes I will buy one of the Dynatraps (not 2 yet) and see how it goes for us.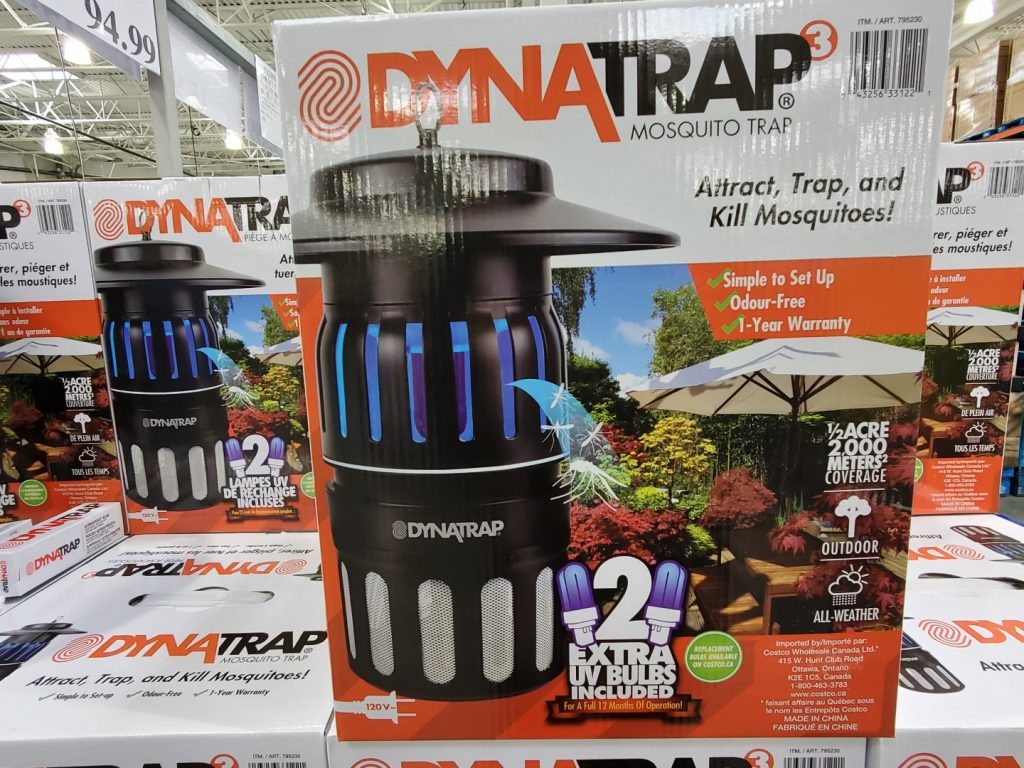 My worry is that some of our "non-mosquito" buddies will get sucked in. I like our moths around here and don't want them to be victims, ya know?
Let's take a peek at a few of the sales this week.
Elizabeth Arden Ceramide Advanced 2 x 60 capsules -$15.00 @ $54.99
Nizoral shampoo 3 x 120ml -$6.00 @ $23.99
Mr.Clean magic eraser pack of 9 -$3.00 @ $9.99
Just real spuds mashed potatoes 14 x 180g -$3.00 @ $11.99
Zavida organica coffee 907g -$4.00 @ $10.99
Tropicana original orange juice 4 x 1.89L -$3.00 @ $10.99
Little Miracles toddler set blanket & pillow -$4.00 @ $14.99
Core home cutting board set 3 pieces -$4.00 @ $11.99
*
The one Home cutting board set is a great deal, and if you're super OCD this is perfect for keeping your meats & veggies on separate color coded boards.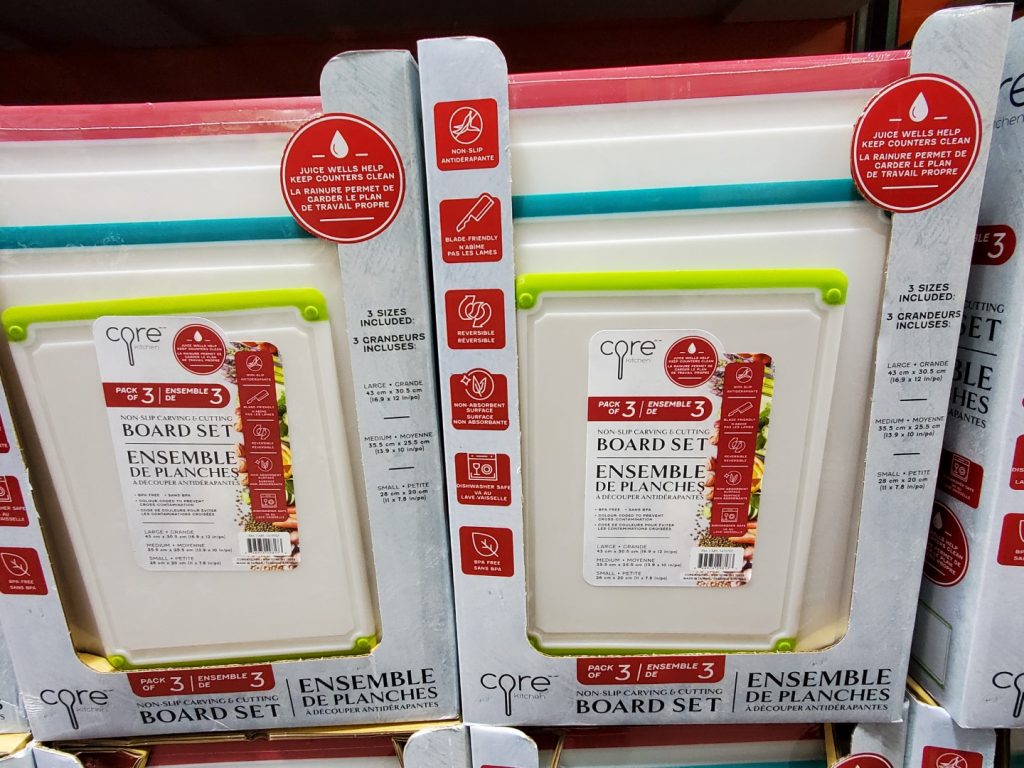 I will say (as a cook) it's nice to have cutting boards assigned to a "roll" (Chicken, seafood, veggies etc.) but in reality it seems like they wind up being used for everything. And that's OK (As long as you clean 'em properly that is!)
Sometimes you need someone to tell you what cheese you need to eat. And this cheese flight takes care of that for you.
I think that covers all of the needs of the cheese lovers out there and at $6.00 off (until April 4th) That's a lot of cheese for a little dough!
It even has wine and beer pairing notes on the package taking out some of the guess work. (Though I always think the best wine or beer pairing is your favorite one)
On that cheesy note, I'm gonna end it here folks.
Its been a long day and I'm sure you're looking forward to the sales.
Enjoy, I'll see you on the weekend!
*
Here's some great news for those of you who are 60-64 and looking to get your first dose of a COVID-19 vaccine! You're able to book an appointment now to get it at select Costco pharmacies! Right now it's only at 6 Costco locations in Ontario but it's something! (Click this link to go to the booking page)
Since we are in the second wave of COVID-19 I think it's important to remember that we're not out of the corona virus weeds yet, and each province has their own Health recommendations based on the provinces individual risk assessment and I would recommend that you follow the recommendations for your specific province. Information can be found at the following websites.
Newfoundland COVID-19 information
New Brunswick COVID-19 information
Nova Scotia COVID-19 information
So there you go, a little reading material for you.
Be kind, be safe and stay healthy!
Please note:
The price at your local Costco takes precedent (or precedence) over the prices listed on this blog.
Costco liquidation/Manager's Special items (ending in .97) vary from store to store.
An asterisk (*) on the price tag means the item is not being re-ordered.
If there is something you really want, ***double check the expiry date*** as some Costco sales items do end mid-week.
***This is a fan run, independent page with no affiliation or endorsement by Costco Wholesale***
The food brands available can differ from region to region. Pictures are taken at a store in Ontario. Sale items should apply to Costco locations in Ontario, Quebec, New Brunswick, Newfoundland & Nova Scotia, if the item is in stock at your store. There will likely be a few deals not shown here in your store. If this blog has helped you save money, consider sharing www.cocoeast.ca with your friends and family! If you see deals at your store that aren't on this blog, post them in the comments and help spread the money saving love!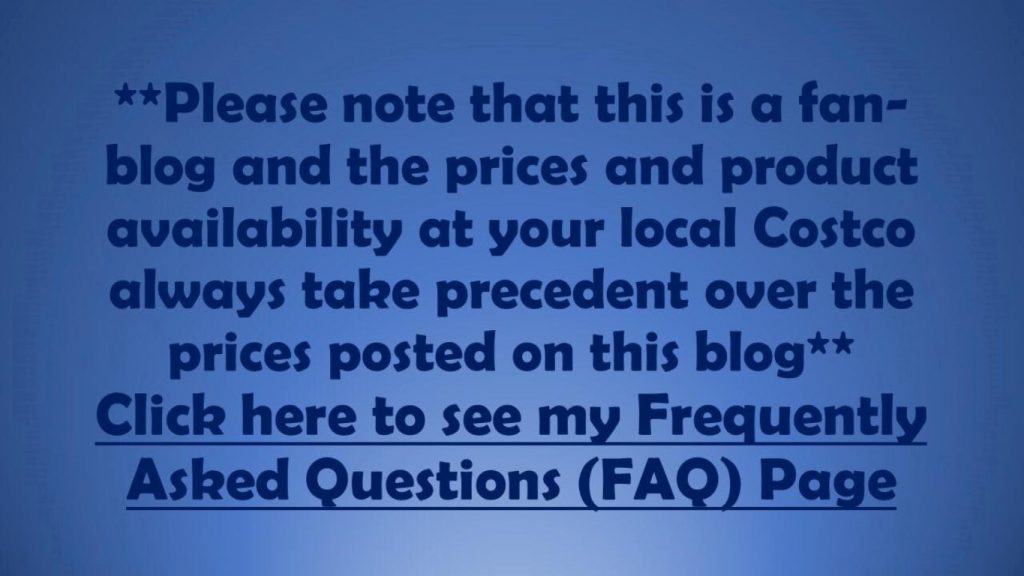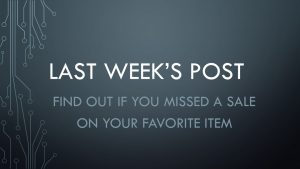 Costco Flyer Sales March 15th – April 4th 2021
Costco Treasure hunt sales March 22nd – 28th 2021