Welcome to the Costco Weekend Sales Update where I'll keep you all in the loop on the awesome sales Costco releases for the Weekend! I'll post them here and on our Facebook page for you to enjoy.
Did you miss Monday's Treasure hunt post? Click here to see what you may have missed!
Want to see what might be on sale next week??? Click the picture below to see what was on sale last year at Costco!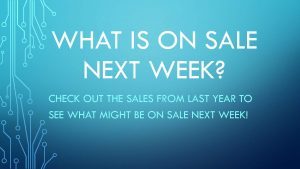 NEVER MISS A COSTCO WEEKEND SALES POST! Join the Costco East Facebook group to get updated whenever I make a new post! https://www.facebook.com/costcoeast/.
ALSO you can come and see my Instagram feed with Pics of my weekly Costco shopping trips, Dexter and Ewok being lazy cats and pictures of things that I have cooked with anything I've purchased at Costco. You can find that here! https://www.instagram.com/costco_east_fan_blog/
Subscribe to website updates by signing up below
and you'll get a confirmation email from "FeedBurner Email Subscriptions". Click the link within it to activate your subscription and you'll be notified by email whenever I post (1 or 2 times weekly). Check your spam filter or contact me if you have questions or do not receive a confirmation email.
Hello and welcome back to the Costco Weekend Sales Update folks!
Though it certainly feels like & looks like winter (especially on my return home from work and another evening of snow)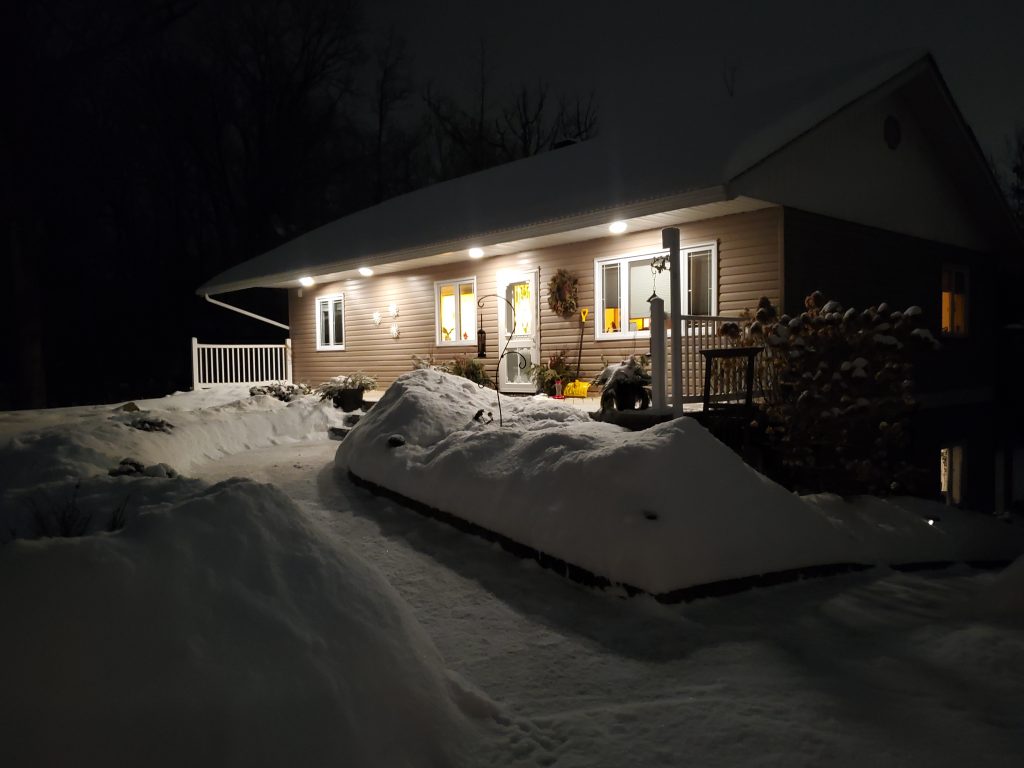 Costco seems to be rather ambitiously looking ahead to Spring.
The shelves were filling up with Gardening goodies such as The Gardena Garden glove 10 pack for $13.99, Miracle-Gro all purpose plant food (4kg) for $29.99, Shake n' feed 3.6kg for $17.99 and moisture control Mix 60.5L bag for $10.99 (which I grabbed as we've got some plants that are in need of some lovin').
Scotts Turf builder Max lawn food 18.9kng bag for $39.99, Scotts turf builder weed prevent 18.2kg bag for $59.99 & Scotts supreme grass seed 3.8kg bag for $24.99, so All of your future lawn care needs are looked after too.
It's also encouraging to see some solar lights on the floor as well, such as the Sunforce solar string light 33ft cable for $39.99, Naturally solar pathway bollard set of 2 for $25.99 & the Naturally solar LED solar light pack of 5 for $39.99.
The later usually winds up on sale for $29.99 at some point in the mid spring, I bought 3 packs of these ones last year and will need to grab at least one more this year to replace two lights that were damaged. (One got hit by lightning! If I didn't throw that one out already I'll take a picture so you can see the damage)
And finally, Thin Lizzy would be happy because the bulbs are back in town!!!
$15.99 per bag of bulbs.
I'm very excited to see all of the bulbs we planted in the fall pop up this year, I think we had 2 bags of tulips and a bag of allium and Dahlia as well but those ones we need to plant again.
Obviously as they start to pop up in the next few months I'll be taking lots of pictures, don't you worry!
And now that we've looked at some of the sales folks, time for a preview the main event!
It's going to be a pasta sauce showdown of EPIC proportions as I pit the the Favorite of myself & Jan in Waterdown The Victoria White Linen Collection Marinara sauce against the new kid in town Rao's Marinara sauce backed by reader Audrey M. It's gonna be a no holds barred event folks!!!
Or a no pasta barred event… I'm still working on the slogan part of this however my "marketing & graphics team" is on strike and demanding shorter hours, more access to treats and more attention.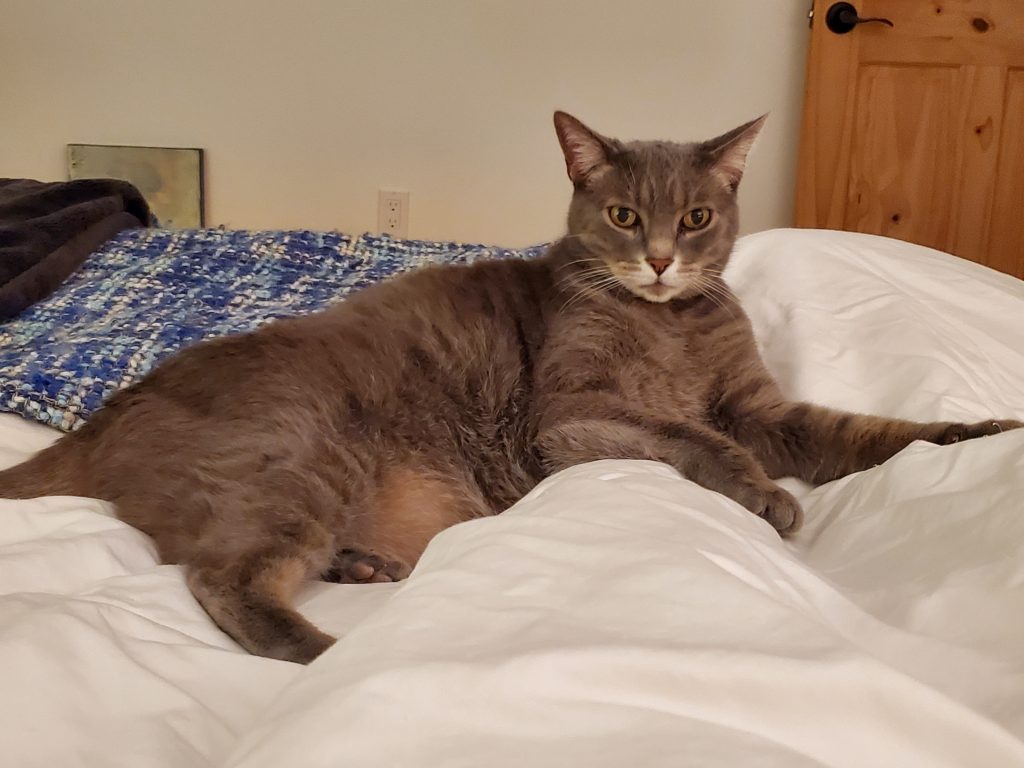 I gotta be honest I don't think he's gonna last at this position…
Anyhow after reading Audrey M's comments about her love for the Rao's marinara sauce I felt that I needed to give it a head to head review against the White Linen. I'll be trying them both out this weekend and the fight will take place on…
Monday, MONDAY, MONDAY!!!!
A bit dramatic I know, but it was a long day and my sense of humor always goes a little bit awry as the day wears on.
So to that point I shall depart, Enjoy the weekend sales folks.
See you soon.
*
Since we are in the second wave of COVID-19 I think it's important to remember that we're not out of the corona virus weeds yet, and each province has their own Health recommendations based on the provinces individual risk assessment and I would recommend that you follow the recommendations for your specific province. Information can be found at the following websites.
Newfoundland COVID-19 information
New Brunswick COVID-19 information
Nova Scotia COVID-19 information
So there you go, a little reading material for you.
Be kind, be safe and stay healthy!
Please note:
The price at your local Costco takes precedent (or precedence) over the prices listed on this blog.
Costco liquidation/Manager's Special items (ending in .97) vary from store to store.
An asterisk (*) on the price tag means the item is not being re-ordered.
If there is something you really want, ***double check the expiry date*** as some Costco sales items do end mid-week.
***This is a fan run, independent page with no affiliation or endorsement by Costco Wholesale***
The food brands available can differ from region to region. Pictures are taken at a store in Ontario. Sale items should apply to Costco locations in Ontario, Quebec, New Brunswick, Newfoundland & Nova Scotia, if the item is in stock at your store. There will likely be a few deals not shown here in your store. If this blog has helped you save money, consider sharing www.cocoeast.ca with your friends and family! If you see deals at your store that aren't on this blog, post them in the comments and help spread the money saving love!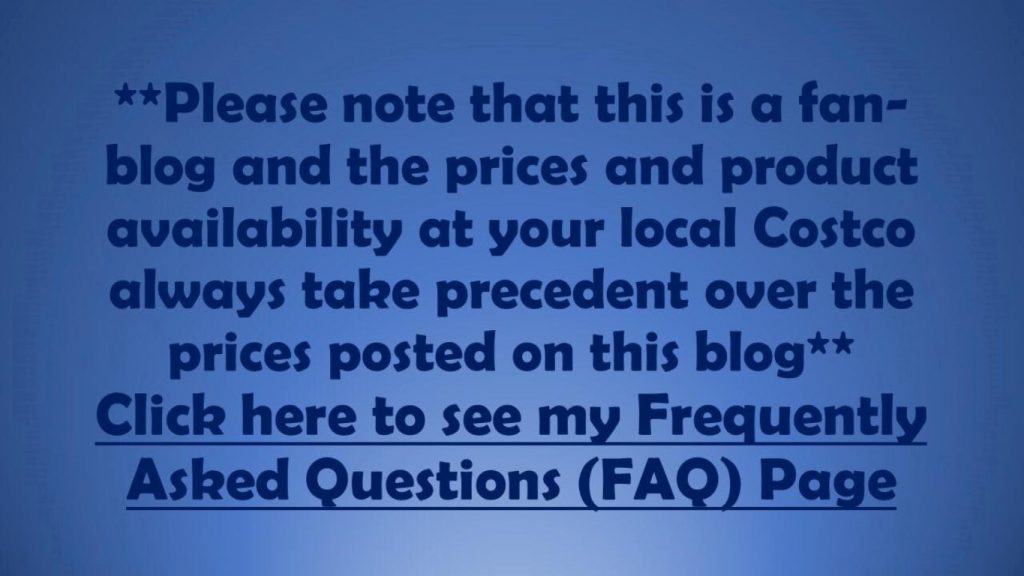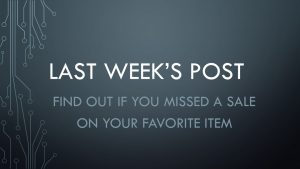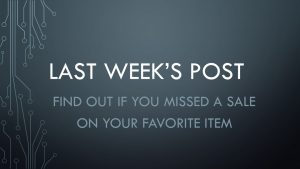 Costco Flyer Sales Feb 1st – 28th 2021
Costco Weekend Update sales Feb 19th – 21st 2021