I walk the whole store for you every Monday when Costco Sale items and Costco Flyer sales are released for the week, then post them here and on our Facebook page.
Want to see what might be on sale next week??? Click the picture below to see what was on sale last year at Costco!
NEVER MISS A POST! Join the Costco East Facebook group to get updated whenever I make a new post! https://www.facebook.com/costcoeast/.
ALSO you can come and see my Instagram feed with Pics of my weekly Costco shopping trips, Dexter and Ewok being lazy cats and pictures of things that I have cooked with anything I've purchased at Costco. You can find that here! https://www.instagram.com/costco_east_fan_blog/
Subscribe to website updates by signing up below
and you'll get a confirmation email from "FeedBurner Email Subscriptions". Click the link within it to activate your subscription and you'll be notified by email whenever I post (1 or 2 times weekly). Check your spam filter or contact me if you have questions or do not receive a confirmation email.
Hello and happy snowy Monday Costco Shoppers!
I feel like I just dug myself out of a mountain of snow, but that's winter in Canada right?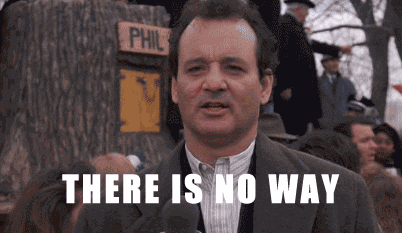 A bit dramatic Phil, no? Though to be fair I don't remember it being this snowy here for at least 4 or 5 years.
Anyhow hopefully you've all had a great weekend and are ready to tackle another fun and exciting week of Costco sales?
It is the last 6 days to stock up on the February sales so maybe today is a good time to take a peek at the flyer and see what you may want to grab.
I know (as you all do if you read this blog post last month) that I'll be grabbing a few packs of the Rio Mare tuna in olive oil for $3.00 off ($9.99) anda case or 2 of the Premier Nutrition protein shakes for $8.00 off ($28.99), likely the vanilla flavor or the chocolate but certainly not the strawberry… It's like having Quik when you're a kid, chocolate was always the best and strawberry seemed like some abomination. Why mess with perfection Quik???
If you happen to be someone who loses socks like Game Stop stock value then you'll want to get a few of the Champion Ladies no-show socks for $4.00 off ($9.99). I feel like I know someone like that around here, perhaps I should just buy whatever stock they have! (I'd still hear the famous words "why can I never find any socks around here!" probably within 2 weeks)
Huggies pull-ups training pants are still on sale for $8.50 off ($33.49) so if you have the space to stock up this is a great opportunity to do so!
I've also been eyeballing the Samsung HW-T50M soundbar for $30.00 off ($219.99). As soon as I saw this on the sale list I knew I'd be leaving this decision until the last minute… What do you think folks? Should I pull the trigger on Friday, anyone have this soundbar that would care to chime in?? (I'm sure there's a sound pun in there somewhere, but I'll let you choose your own adventure on that one folks)
There's obviously tons more but I will let you explore the February flyer on you own.
I also changed the "Skip" link at the top of the post to bypass the flyer sales and take you directly to the treasure hunt portion for the time being. Let me know if you like that better (or not!)
Speaking of treasure hunts and sales, want a little taste of the 225 sales on this week?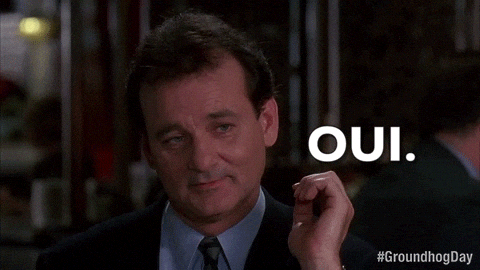 Don't want to let Phil down now do we???
Brita pitcher 10 cup, 2 filters -$8.00 @ $21.99
Oral-B Spider-man or Frozen 2 toothbrush -$10.00 @ $39.99
Nutri Bullet baby food prep station -$20.00 @ $58.99
Armor All value pack wipes 5 packs of 30 -$ 4.00 @ $15.99
WD-40 home essential kit pack of 3 -$3.00 @ $11.99
Andy & Evan face covering 4pk kids 3 layer -$7.00 @ $4.99
Zerto Asiago -$4.50 @ $17.49
Natures way Super Greens 1L -$4.00 @ $8.99
Just a taste!
Speaking of things having a taste we have three new name entries for our little red squirrel friend and they are.
Dee Anna – Snappy
Eduard – Chip
Jennifer in Kingston – Bill
They round out the six already in.
Layla Bay – Coco
holagranola – Otis

Susan, Ottawa – Rusty
Jan in Waterdown – Ginger
CEW – Creuset
Carol J – Peanut
Pretty good selections, it's gonna be a tough one!
Speaking of a tough one, let's not forget our looming food fight?!?!
While I was hoping to have the title match posted tonight, due to inclement weather there was a delay due to… Something or other…
The show down is still happening tonight, but it's not going to be "aired" until a little bit later. Gotta make sure I get my notes together properly as this is a pivotal moment in marinara sauce history! (OK again, a bit dramatic, actually really overly dramatic but bear with me folks!) So make sure you look for the full review later this week folks!
In the meantime cast your ballot for the name of the little red squirrel, and enjoy the remaining few days of the February Costco deals.
See you in a few days, stay safe!
Since we are in the second wave of COVID-19 I think it's important to remember that we're not out of the corona virus weeds yet, and each province has their own Health recommendations based on the provinces individual risk assessment and I would recommend that you follow the recommendations for your specific province. Information can be found at the following websites.
Newfoundland COVID-19 information
New Brunswick COVID-19 information
Nova Scotia COVID-19 information
So there you go, a little reading material for you.
Be kind, be safe and stay healthy!
Please note:
The price at your local Costco takes precedent (or precedence) over the prices listed on this blog.
Costco liquidation/Manager's Special items (ending in .97) vary from store to store.
An asterisk (*) on the price tag means the item is not being re-ordered.
If there is something you really want, ***double check the expiry date*** as some Costco sales items do end mid-week.
***This is a fan run, independent page with no affiliation or endorsement by Costco Wholesale***
The food brands available can differ from region to region. Pictures are taken at a store in Ontario. Sale items should apply to Costco locations in Ontario, Quebec, New Brunswick, Newfoundland & Nova Scotia, if the item is in stock at your store. There will likely be a few deals not shown here in your store. If this blog has helped you save money, consider sharing www.cocoeast.ca with your friends and family! If you see deals at your store that aren't on this blog, post them in the comments and help spread the money saving love!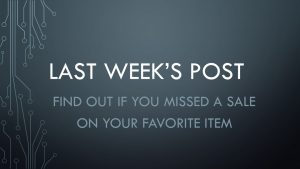 Costco Flyer Sales Feb 1st – 28th 2021
Costco Treasure hunt sales Feb 22nd – 28th 2021