I walk the whole store for you every Monday when Costco Sale items and Costco Flyer sales are released for the week, then post them here and on our Facebook page.
Want to see what might be on sale next week??? Click the picture below to see what was on sale last year at Costco!
NEVER MISS A POST! Join the Costco East Facebook group to get updated whenever I make a new post! https://www.facebook.com/costcoeast/.
ALSO you can come and see my Instagram feed with Pics of my weekly Costco shopping trips, Dexter and Ewok being lazy cats and pictures of things that I have cooked with anything I've purchased at Costco. You can find that here! https://www.instagram.com/costco_east_fan_blog/
Subscribe to website updates by signing up below
and you'll get a confirmation email from "FeedBurner Email Subscriptions". Click the link within it to activate your subscription and you'll be notified by email whenever I post (1 or 2 times weekly). Check your spam filter or contact me if you have questions or do not receive a confirmation email.
Hello and Happy Tuesday Costco shoppers!
Hopefully you all had a great Valentines day & Family day? I also hope you were all able to dig yourselves out today!
I think we must've got close to a foot of snow today, and after getting it all shoveled away it felt like way more… My body is not happy with me! (At least I can skip the treadmill tonight, hehehe)
My camera fingers also got a workout at Costco as there were a whopping 255 sales & specials to behold, which I did with great ease today as I think the snow kept a lot of people home so I had lot's of room to stretch out in the aisles.
One thing that immediately jumped out at me (though not on sale) was the Brother Computerized sewing machine.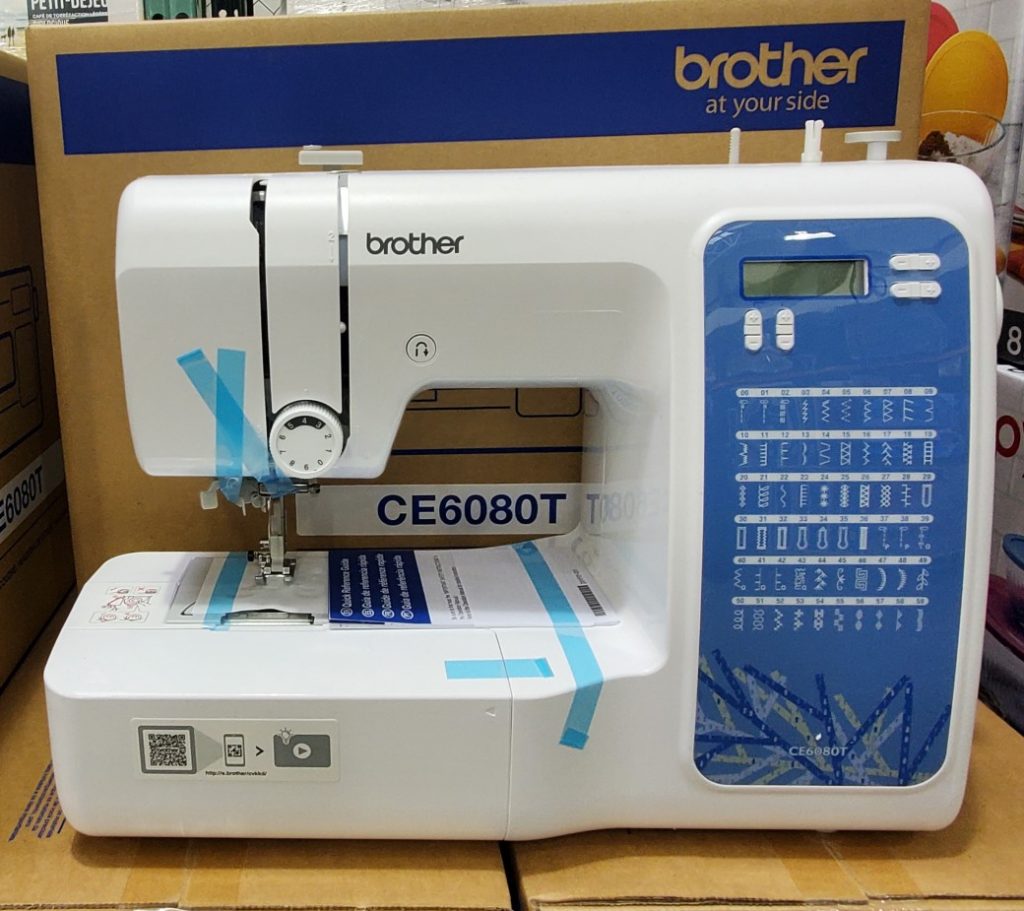 I'll need to do some research (and maybe you can all chip in here as well) about the quality of this.
We've been sort of itching to get a sewing machine for a while now, and I think the pandemic probably accelerated the desire a bit. Just to be able to take care of and fix up your own clothing should be something we should all be able to do, I mean my favorite pair of jeans developed a rip in the back a few weeks ago and well I'd like to fix them up.
So I know of the Singer brand obviously, but what say you about the brother brand folks?
While you contemplate your answers to that question, take a quick look at some of the 255 sales on this week.
Cold FX extra strength daily defense 150 + 18 capsules -$12.00 @ $45.99
Cepacol ES honey lemon 2 x 36 lozenges -$3.00 @ $8.49
Optico cleaning wipes 3 boxes of 60 -$4.00 @ $10.99
Ziploc containers variety pack 58 piece set -$5.00 @ $11.99
Dole fruit salad 20 x 107ml -$2.80 @ $7.99
44th street beef pot roast 1.15kg -$4.50 @ $15.49
Buffalo ankle pant +ladies sizes 4-16 -$4.00 @ $15.99
Whalen TV console -$100.00 @ $299.99
***
My list was very small today, Grapefruits and those Optico cleaning wipes were it! I'm actually excited to break that box open and clean some screens around here! (even this one I'm looking at right now is looking like it's well past due for a good wipe down.)
I know what will be on my list for Friday though and that is bird seed. It seems our dear deer friends have been making regular visits again to our bird feeder out back, though I've taken to calling that one the "deer feeder"
They were initially upset with me because I hadn't filled the feeder so they were throwing up some serious "attitude"
So obviously I got out there and filled it up and lo and behold a few minutes later…
Didn't take them too long to swing back around, I'm assuming when I said "alright guys, soup's on!" they heard and understood me. Though they may have been disappointed there was no actual "soup" though…
They are pretty cute, and I'm happy to feed all the cute forest creatures… As long as they share that is.
Speaking of Forest creatures I haven't forgotten about our little squirrel friend and naming him/her. So far here are the suggestions.
Layla Bay – Coco
holagranola – Otis

Susan, Ottawa – Rusty
Jan in Waterdown – Ginger
CEW – Creuset
Carol J – Peanut
I will say I like all of these suggestions, all for different reasons. I think I'll extend the deadline though, lets see if we can get a few more names on that list folks! Or maybe just vote on which name you like best on that list, either way the little guy/gal shall be named!
I'm Surprised no one suggested Chatterer, like the Red Squirrel from the Fables of the Green Forest. (Anyone else remember that one???)
Alright folks, the shoveling has officially caught up with me and I must retire.
I hope you all have a great week, and I look forward to some more names for our little friend.
Take care, stay safe and enjoy the new sales. See you soon folks!
*
Since we are in the second wave of COVID-19 I think it's important to remember that we're not out of the corona virus weeds yet, and each province has their own Health recommendations based on the provinces individual risk assessment and I would recommend that you follow the recommendations for your specific province. Information can be found at the following websites.
Newfoundland COVID-19 information
New Brunswick COVID-19 information
Nova Scotia COVID-19 information
So there you go, a little reading material for you.
Be kind, be safe and stay healthy!
Please note:
The price at your local Costco takes precedent (or precedence) over the prices listed on this blog.
Costco liquidation/Manager's Special items (ending in .97) vary from store to store.
An asterisk (*) on the price tag means the item is not being re-ordered.
If there is something you really want, ***double check the expiry date*** as some Costco sales items do end mid-week.
***This is a fan run, independent page with no affiliation or endorsement by Costco Wholesale***
The food brands available can differ from region to region. Pictures are taken at a store in Ontario. Sale items should apply to Costco locations in Ontario, Quebec, New Brunswick, Newfoundland & Nova Scotia, if the item is in stock at your store. There will likely be a few deals not shown here in your store. If this blog has helped you save money, consider sharing www.cocoeast.ca with your friends and family! If you see deals at your store that aren't on this blog, post them in the comments and help spread the money saving love!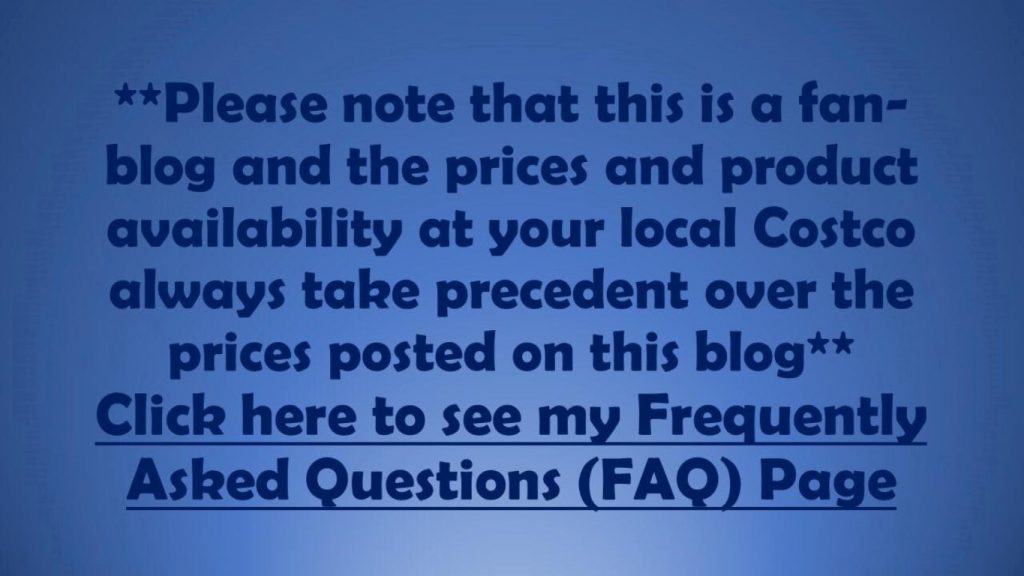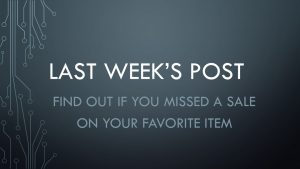 Costco Flyer Sales Feb 1st – 28th 2021
Costco Treasure hunt sales Feb 16th – 24th 2021