I walk the whole store for you every Monday when Costco Sale items and Costco Flyer sales are released for the week, then post them here and on our Facebook page.
Want to see what might be on sale next week??? Click the picture below to see what was on sale last year at Costco!
NEVER MISS A POST! Join the Costco East Facebook group to get updated whenever I make a new post! https://www.facebook.com/costcoeast/.
ALSO you can come and see my Instagram feed with Pics of my weekly Costco shopping trips, Dexter and Ewok being lazy cats and pictures of things that I have cooked with anything I've purchased at Costco. You can find that here! https://www.instagram.com/costco_east_fan_blog/
Subscribe to website updates by signing up below
and you'll get a confirmation email from "FeedBurner Email Subscriptions". Click the link within it to activate your subscription and you'll be notified by email whenever I post (1 or 2 times weekly). Check your spam filter or contact me if you have questions or do not receive a confirmation email.
Hello and happy Monday Costco friends & family!
I hope you all had a nice relaxing weekend? Or perhaps you had a wild and crazy Super Bowl party for 2?
As expected we turned it on for the halftime show and I made chicken wings, and man were they delicious!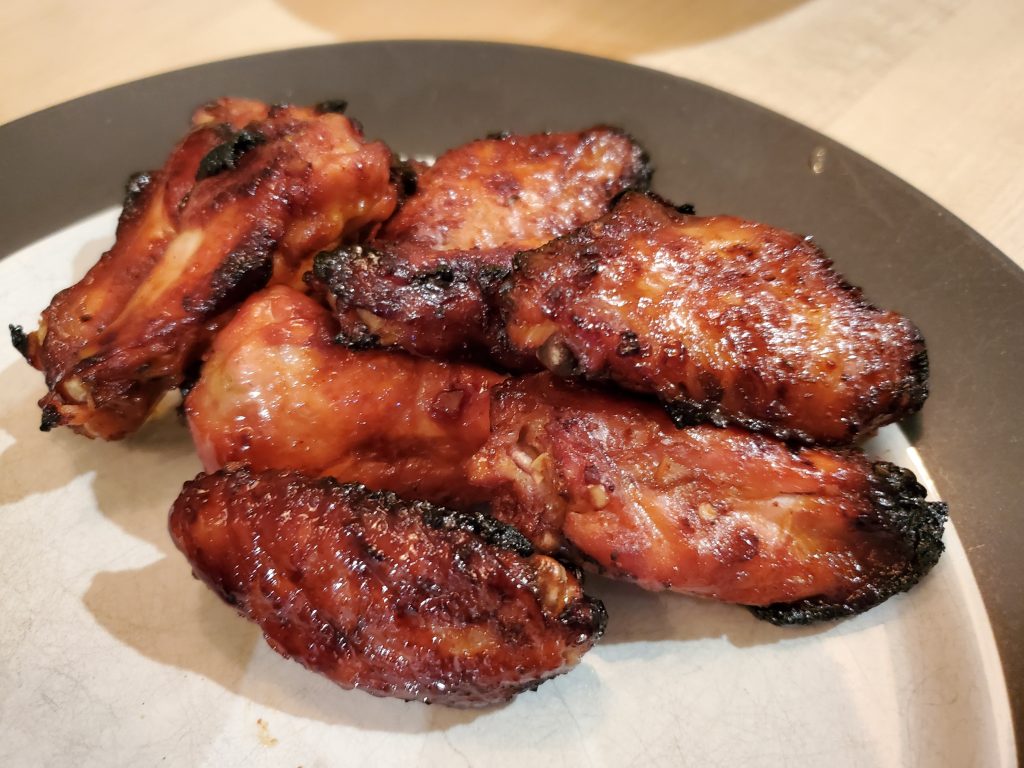 The only thing missing was my favorite dipping sauce which is obviously the Swiss Chalet sauce, I really can't believe I didn't make any of that…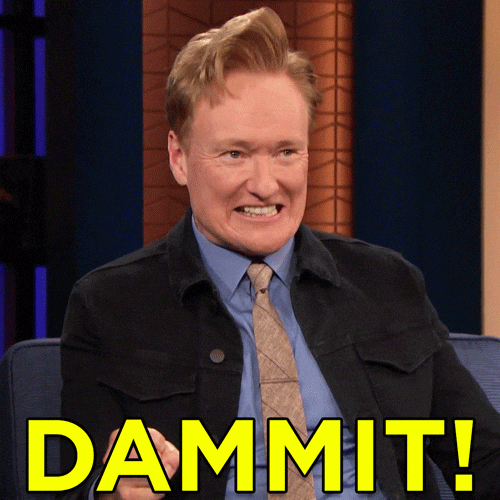 Even Conan knows how I feel.
Costco was nice and peacefull today, I'm always OK with that! I actually kind of miss the days when they were only allowing 50 people in at a time, those were the days!
Lot's of new sales to look at today including this guy.
These are on sale until the 14th for $40 off @ $149.99.
And another UV sanitizing case hit the floor today, the Conair LED sanitizing case
At $89.99 it's not cheap. However it is fairly large (maybe 2 1/2 times bigger than the Homedics sanitizing case I bought last year) and given how often we use that one I'd say it's worth it.  The Homedics one is a bit more portable, but you can really only fit one thing at a time in it. (phone, glasses, keys etc.) This one is big enough to fit all of those at the same time, so maybe this one is perfect for leaving by your door at home so you can toss all of your goods in it at the same time.
Starbucks Caffe Verona whole bean coffee is on sale yet again for $17.99 so you know I'll be grabbing a few bags of that to keep our stock up until it goes on sale again.
Oh and I was curious if anyone has tried these Tonkotsu Ramen noodles?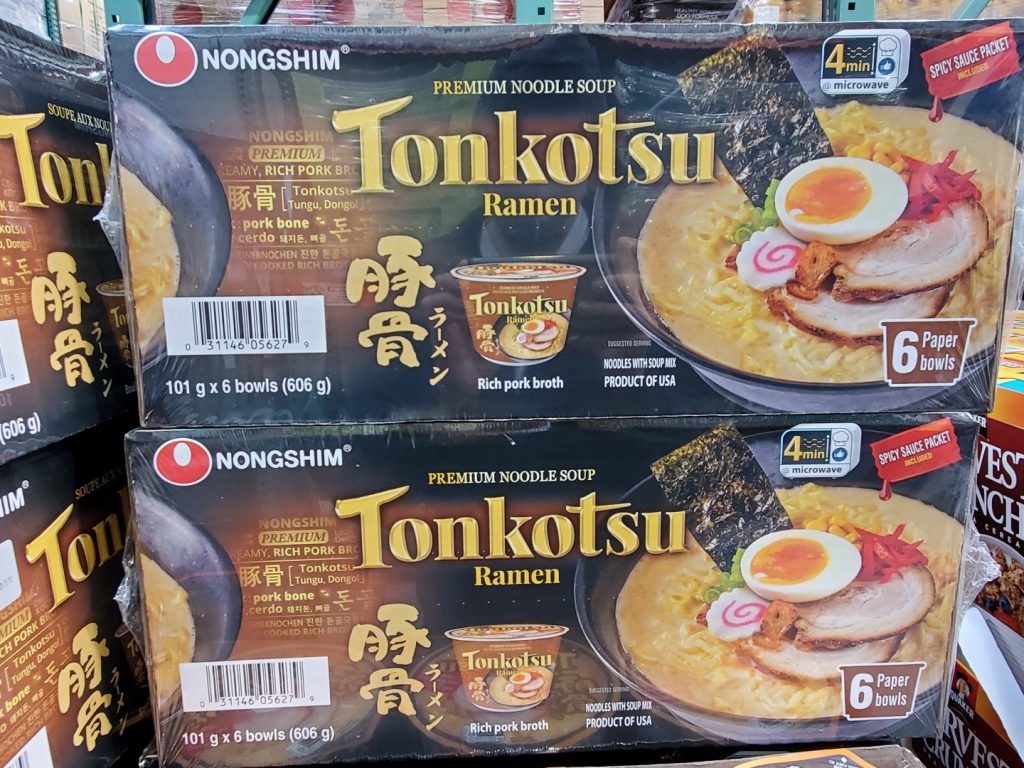 I know these are loaded with sodium (much like one of my guilty pleasures Mr.Noodle) but it's not like you eat them everyday, just when you need a warm cozy bowl of salty, spicy, brothy deliciousness!
And look at how delicious that picture looks!
So please let me know what you think of these folks.
Time for a peek at a few other sales on this week right?
Right!
Webber naturals 100% marine omega-3 400 mini softgels -$5.00 @ $14.99
Vaseline dry skin rescue lotion 3 x 400ml -$3.00 @ $9.99
Milkadamia macadamia beverage 6 x 946ml -$4.00 @ $9.49
Boursin garlic & fine herb 2 x 150g -$2.00 @ $5.99
Reidel optical gin crystal glass pack of 6 -$10.00 @ $29.99
LG G8X unlocked -$100.00 @ $399.99
Buffalo cozy top + ladies sizes S – XXL -$4.00 @ $13.99
Mott's fruitsations 68 x 22g -$2.40 @ $8.49
There you go, just a little taste of the 213 sales happening!
As I'm sure most of you have seen, Covid-19 restrictions are beginning to loosen in Ontario & Quebec.
Even in grey zones retailers will be able to open, just with limited capacity. I'm guessing they're doing that to discourage traveling between regions, which was a big issue last time around.
For some info on what will be open in Quebec follow this link. And for Ontario follow this link.
So yes Jan, the restaurant is re-opening for dine in and I'll be back to my full time schedule. Which in some ways I'm looking forward to as the insanity of the restaurant industry is something I love, even in these wacky times.
On that note, there is lots of work to do to get the place in order and only 1 day left to get it all done. Therefore I'm gonna head to bed.
Plus I've got my usual assistant sitting with all paws lined up waiting for a bedtime story.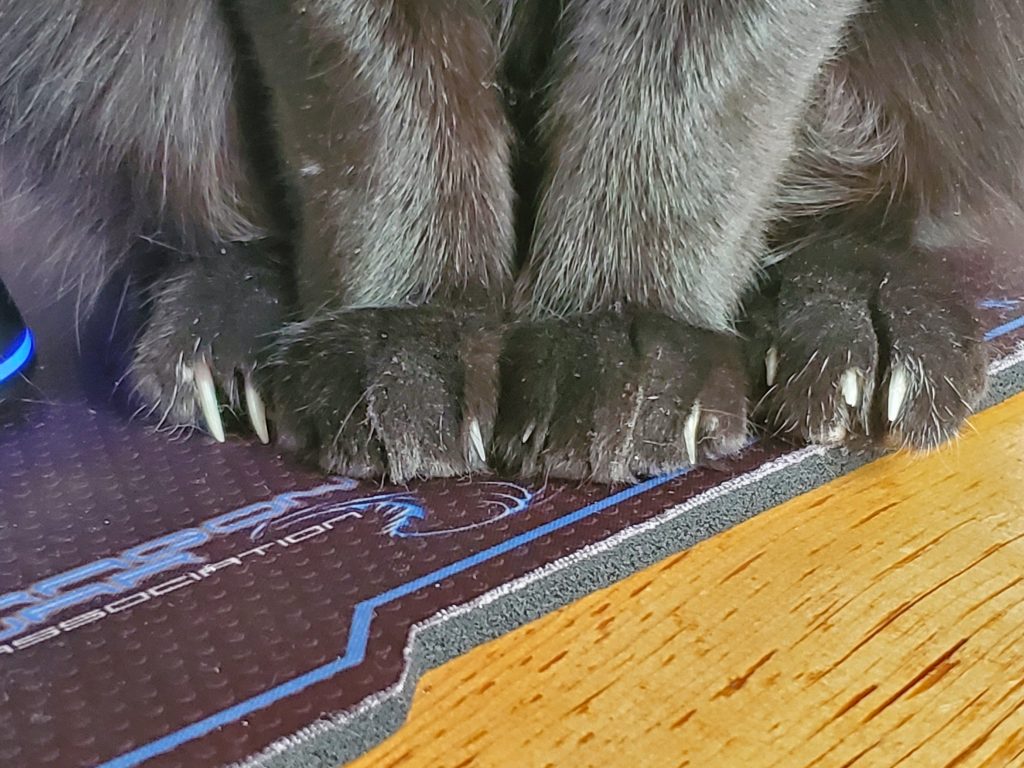 I certainly don't want to disappoint those claws!
Good night folks, wish me luck on Wednesday and I'll be seeing you again on Friday!
Since we are in the second wave of COVID-19 I think it's important to remember that we're not out of the corona virus weeds yet, and each province has their own Health recommendations based on the provinces individual risk assessment and I would recommend that you follow the recommendations for your specific province. Information can be found at the following websites.
Newfoundland COVID-19 information
New Brunswick COVID-19 information
Nova Scotia COVID-19 information
So there you go, a little reading material for you.
Be kind, be safe and stay healthy!
Please note:
The price at your local Costco takes precedent (or precedence) over the prices listed on this blog.
Costco liquidation/Manager's Special items (ending in .97) vary from store to store.
An asterisk (*) on the price tag means the item is not being re-ordered.
If there is something you really want, ***double check the expiry date*** as some Costco sales items do end mid-week.
***This is a fan run, independent page with no affiliation or endorsement by Costco Wholesale***
The food brands available can differ from region to region. Pictures are taken at a store in Ontario. Sale items should apply to Costco locations in Ontario, Quebec, New Brunswick, Newfoundland & Nova Scotia, if the item is in stock at your store. There will likely be a few deals not shown here in your store. If this blog has helped you save money, consider sharing www.cocoeast.ca with your friends and family! If you see deals at your store that aren't on this blog, post them in the comments and help spread the money saving love!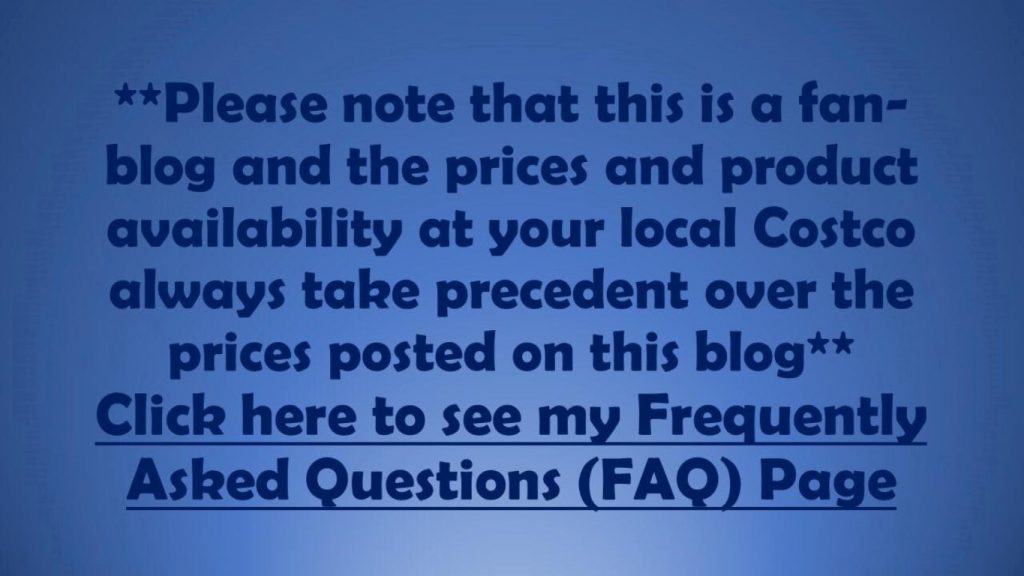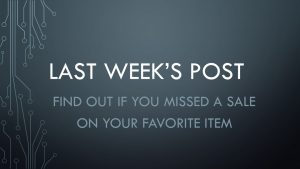 Costco Flyer Sales Feb 8th – 14th 2021
Costco Treasure hunt sales Feb 8th – 14th 2021