Costco Canada Flyer sales & Costco sale Items Feb 24th – March 1st 2020 – Ontario, Quebec & Atlantic Canada
I walk the whole store for you every Monday when Costco Sale items and Costco Flyer sales are released for the week, then post them here and on our Facebook page.
Want to see what might be on sale next week??? Click the picture below to see what was on sale last year at Costco!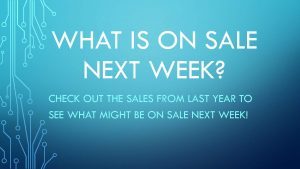 NEVER MISS A POST! Join the Costco East Facebook group to get updated whenever I make a new post! https://www.facebook.com/costcoeast/.
ALSO you can come and see my Instagram feed with Pics of my weekly Costco shopping trips, Dexter and Ewok being lazy cats and pictures of things that I have cooked with anything I've purchased at Costco. You can find that here! https://www.instagram.com/costco_east_fan_blog/
Subscribe to website updates by signing up below
and you'll get a confirmation email from "FeedBurner Email Subscriptions". Click the link within it to activate your subscription and you'll be notified by email whenever I post (1 or 2 times weekly). Check your spam filter or contact me if you have questions or do not receive a confirmation email.
The day of Diapers is upon us…
Yes my friends Huggies are on sale this week so don't hesitate to stock up, this only happens a few times a year… You know what to do, we've trained for this moment!
Indeed the sale has begun, it is a short sale though so stock up before next Monday!
A few other notables this week are…
Windex glass cleaner (5L + 950ml) -$4.00 @ 10.99
Squeezamals 8in. plush asst. -$2.00 @ 7.99
Susie Good Fats plant protein bars -$4.00 @ 15.99
Ziploc LG. freezer bags (3 x 50) -$3.50 @ 13.99
Tampax Pearl reg/super 96pk tampons -$4.00 @ 12.99
So I tried those DJ & A Shiitake Mushroom crisps, and they are delicious! Crispy, earthy, salty… Most of my favorite flavours. I don't know how I'd use them though to be honest. (aside from just eating them) I don't know if I'd add them to a salad… I wouldn't add them to pasta… Maybe chop them up and use them as a taco topping?
I did wind up buying the Campania Italian tomato Vodka pasta sauce (which was dinner tonight) & we thought it was good… Not mind blowing by any means, seemed to missing one or two things. Kinda sat in the middle of too many flavours. Not too salty, not too rich, not too chunky, cheesy but not too cheesy… It kind of lacked definition, as in it was an OK Rose sauce but didn't "move the needle" as they say.
As we added chili flakes and hot sauce to it, it came about a bit… But to be honest I'm still a White Linen Marinara Sauce person, much like Jan in Waterdown is!
What wasn't middle of the road was the food we've made in the last few days!
Spicy spinach potato curry, Red lentil dahl and palao rice? It was all amazing, rich aromatic flavors & that awesome lingering spice! I loved it (though the potatoes were a bit much for my partner, too spicy!) The Dahl helped to compensate for that.
The lentils were still a bit crisp, and very creamy thanks to the Coconut milk; that helped to counter some of the spice in the other dishes.
(We did make a green salad as well, though I'm sure I didn't have too much of it because I stuffed myself with all of this goodness!)
Ya know what else is good? Dexter, chillin'
He's getting a little chunky, mucho winter weight…
A treadmill is in his future… I can see it!…
Hmmm, actually I can see this outcome a little more clearly.
Have a great week folks!
Please note:
The price at your local Costco takes precedent (or precedence) over the prices listed on this blog.
Costco liquidation/Manager's Special items (ending in .97) vary from store to store.
An asterisk (*) on the price tag means the item is not being re-ordered.
If there is something you really want, ***double check the expiry date*** as some Costco sales items do end mid-week.
***This is a fan run, independent page with no affiliation or endorsement by Costco Wholesale***
The food brands available can differ from region to region. Pictures are taken at a store in Ontario. Sale items should apply to Costco locations in Ontario, Quebec, New Brunswick, Newfoundland & Nova Scotia, if the item is in stock at your store. There will likely be a few deals not shown here in your store. If this blog has helped you save money, consider sharing www.cocoeast.ca with your friends and family! If you see deals at your store that aren't on this blog, post them in the comments and help spread the money saving love!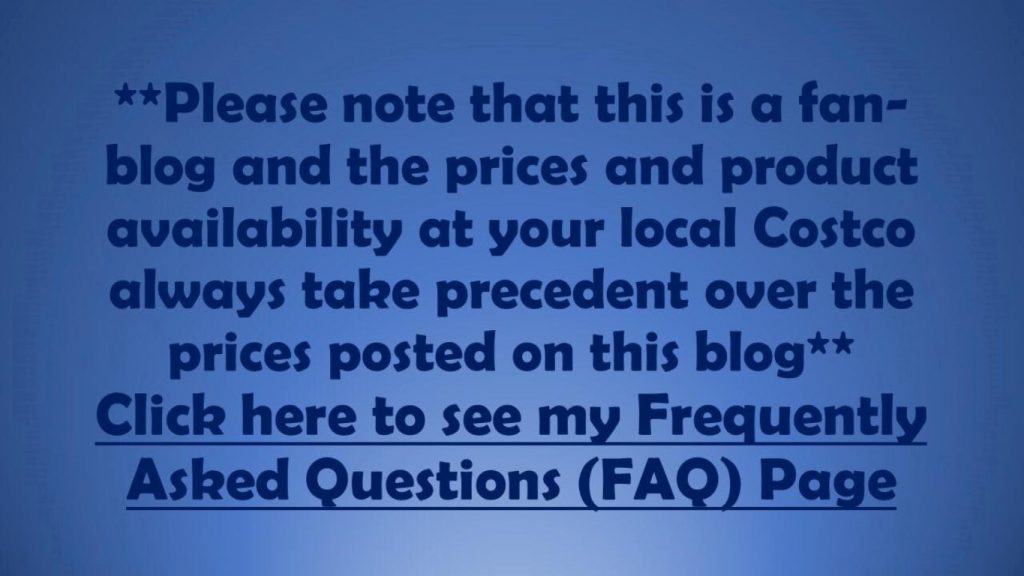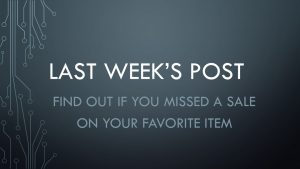 Costco Flyer Sales
***Currently Unavailable, Will update as soon as I can download the flyer!!!***
Costco Kingston Meat Department sales
Costco Treasure hunt sales