Welcome to the Costco Weekend Sales Update where I'll keep you all in the loop on the awesome sales Costco releases for the Weekend! I'll post them here and on our Facebook page for you to enjoy.
Did you miss Monday's Treasure hunt post? Click here to see what you may have missed!
Want to see what might be on sale next week??? Click the picture below to see what was on sale last year at Costco!
NEVER MISS A COSTCO WEEKEND SALES POST! Join the Costco East Facebook group to get updated whenever I make a new post! https://www.facebook.com/costcoeast/.
ALSO you can come and see my Instagram feed with Pics of my weekly Costco shopping trips, Dexter and Ewok being lazy cats and pictures of things that I have cooked with anything I've purchased at Costco. You can find that here! https://www.instagram.com/costco_east_fan_blog/
Subscribe to website updates by signing up below
and you'll get a confirmation email from "FeedBurner Email Subscriptions". Click the link within it to activate your subscription and you'll be notified by email whenever I post (1 or 2 times weekly). Check your spam filter or contact me if you have questions or do not receive a confirmation email.
Hellllo and happy Good Friday everybody!
As you can see there are indeed sales for you took look at this weekend, so grab a cup of cofeve get ready to plan your Saturday Costco shenanigans!
A couple of items popped up on the shelves that reminded me that Spring & Summer are indeed on the way!
Now that propane Ooni Koda 12 pizza oven… That looks cool! Has anyone used one of these??? Or, has anyone made a homemade brick pizza oven? That kind of seems like a fun summer project.
Anytime I see that Heinz summer pack appear It reminds me of classic old family BBQ's because I always wanted my burger or hotdog  to be "the works".  Which to me was all of those things… I think Heinz should rename that product "The Works pack" When I was a kid Uncle Bill and Uncle Jim were the best burger grillers!
Speaking of being a kid I walked by this box of Patty King Jamaican patties for $15.99
These immediately take me back to being a kid in Scarborough going to the corner store with my friends, all of us grabbing a spicy patty and playing the Street Fighter Arcade machine for a while. (Then going to Rogers video and probably renting a few video games to boot!) I haven't had one of these in a long time but I'm sure they would likely take right back to those Saturday mornings….
While I continue to reminisce about the "old days" take a quick peek at some of the sales this weekend.
Power craze shift 2.0 high speed buggy racer -$5.00 @ $19.99
Lenovo laptop computer 14″ FHD touchscreen -$100.00 @ $899.99
Greenway drying rack stainless steel -$8.00 @ $31.99
Mikasa revel crystal vase -$5.00 @ $9.99
Scoiattolo cheese stuffed gnocchi 2 x 500g -$2.00 @ $7.99
Rodelle organic baker's extract 473ml -$3.70 @ $7.99
*
Another thing I saw was this Margarita mix.
Now I'm sure it's delicious in it's own right, and I have not tried this, I will say that if you are making Margaritas at home make your own!
A really good margarita should be really simple, just 5 ingredients is all you need. Course salt for the rim of your glass, 1 oz tequila blanco, 1 oz triple sec, 1 oz-ish freshly squeezed lime juice & 1 oz-ish simple syrup. (which is very easy to make, check it out at this link!) Put those in a cocktail shaker with ice and shake!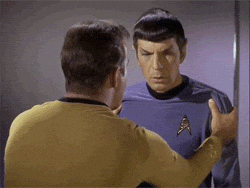 Just like that, though if you yell "KHAN!!!!" at the top of your lung while doing it you may scare your guests so maybe avoid that Star Trek reference.
Now that we're making movie references I'm happy to announce that Hans Gruber the squirrel is still coming around and posing for us.
Obviously he could see me, and Ewok could see him too!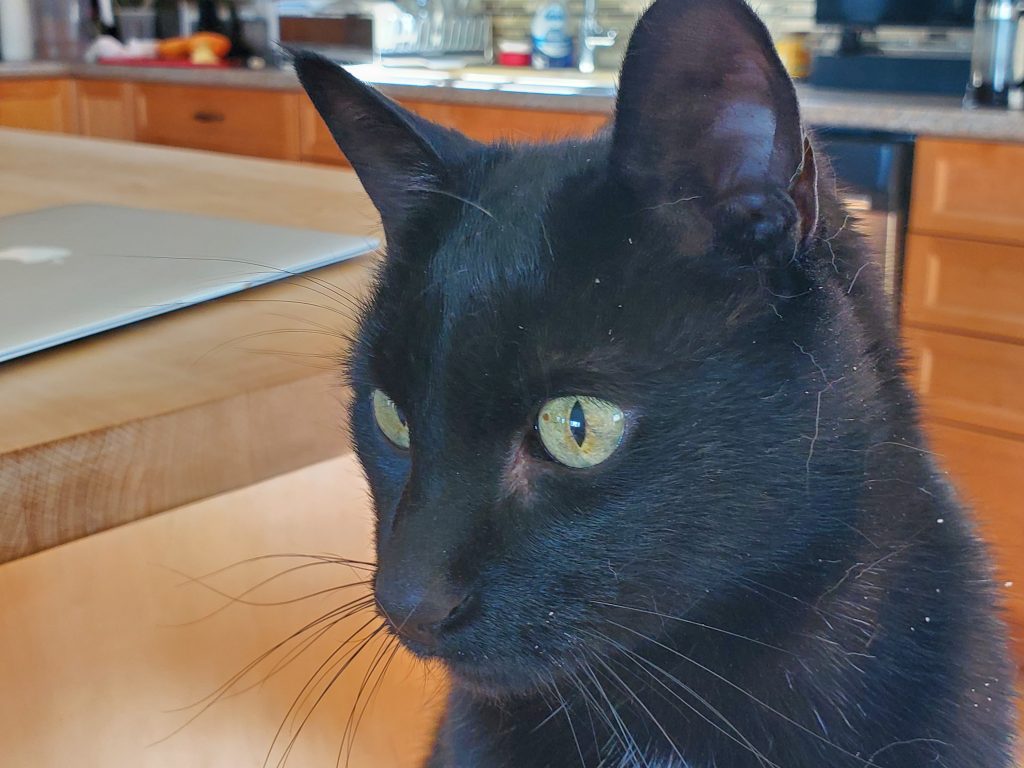 He was very intent on watching him. Dexter, well he couldn't care less about Hans but was posing on his own.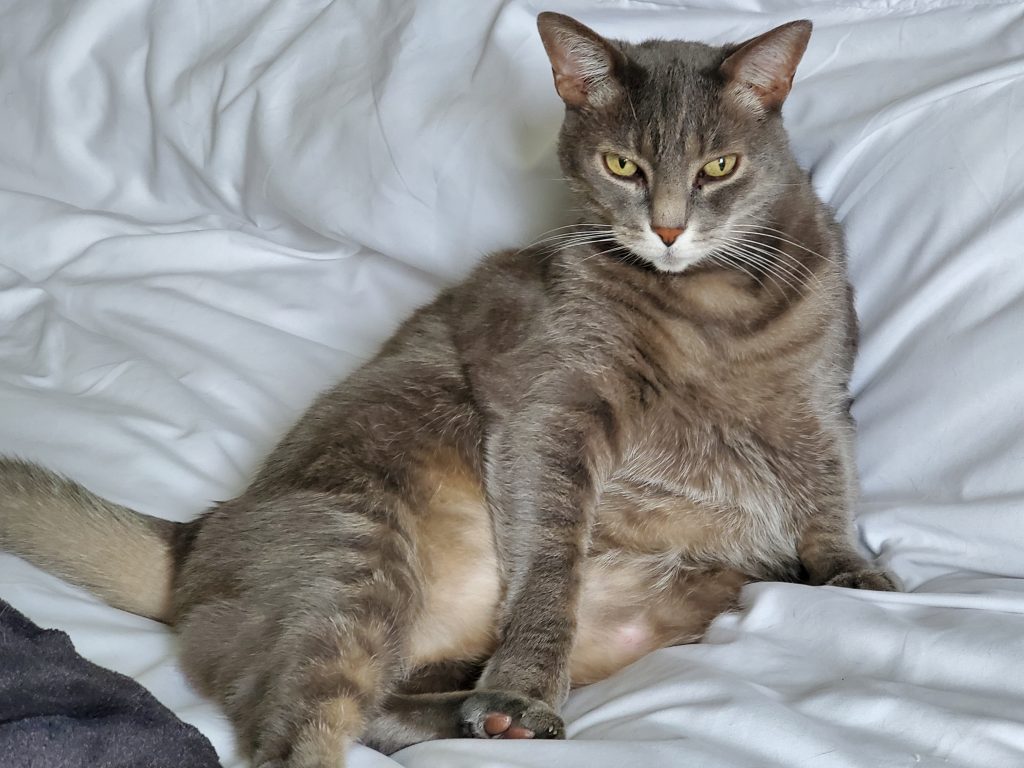 And how could I not share that with you???
And end it at the same time, good night folks. Happy Easter, be safe & have a great weekend!
*
Here's some great news for those of you who are 60 & above and looking to get your first dose of a COVID-19 vaccine! You're able to book an appointment now to get it at select Costco pharmacies! Right now it's only at 6 Costco locations in Ontario but it's something! (Click this link to go to the booking page)
Since we are in the second wave of COVID-19 I think it's important to remember that we're not out of the corona virus weeds yet, and each province has their own Health recommendations based on the provinces individual risk assessment and I would recommend that you follow the recommendations for your specific province. Information can be found at the following websites.
Newfoundland COVID-19 information
New Brunswick COVID-19 information
Nova Scotia COVID-19 information
So there you go, a little reading material for you.
Be kind, be safe and stay healthy!
Please note:
The price at your local Costco takes precedent (or precedence) over the prices listed on this blog.
Costco liquidation/Manager's Special items (ending in .97) vary from store to store.
An asterisk (*) on the price tag means the item is not being re-ordered.
If there is something you really want, ***double check the expiry date*** as some Costco sales items do end mid-week.
***This is a fan run, independent page with no affiliation or endorsement by Costco Wholesale***
The food brands available can differ from region to region. Pictures are taken at a store in Ontario. Sale items should apply to Costco locations in Ontario, Quebec, New Brunswick, Newfoundland & Nova Scotia, if the item is in stock at your store. There will likely be a few deals not shown here in your store. If this blog has helped you save money, consider sharing www.cocoeast.ca with your friends and family! If you see deals at your store that aren't on this blog, post them in the comments and help spread the money saving love!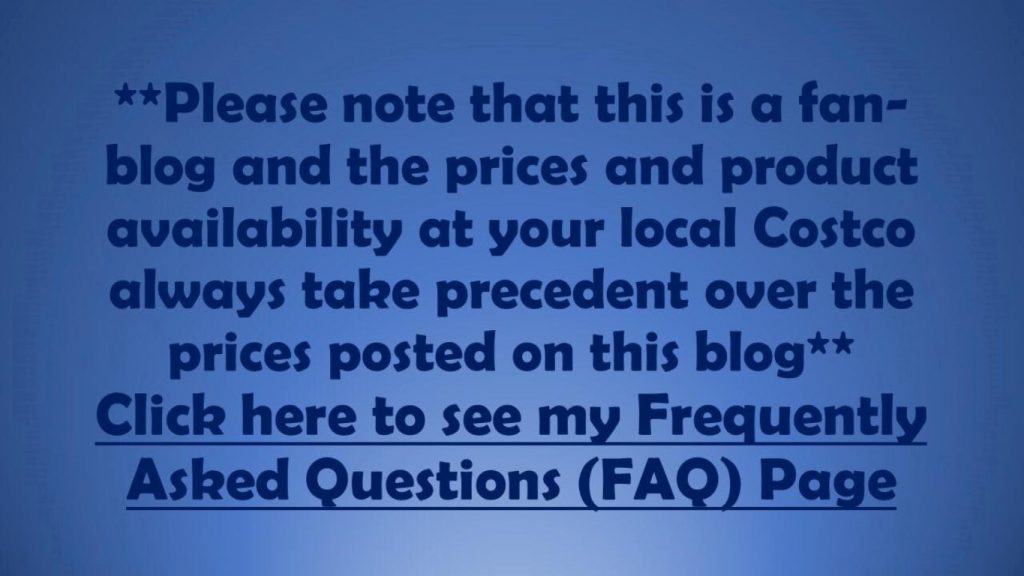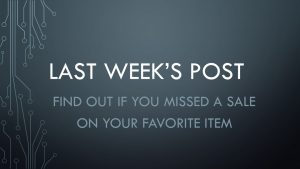 Costco Flyer Sales March 15th – April 4th 2021
Costco Weekend Update sales