I walk the whole store for you every Monday when Costco Sale items and Costco Flyer sales are released for the week, then post them here and on our Facebook page.
Want to see what might be on sale next week??? Click the picture below to see what was on sale last year at Costco!
NEVER MISS A POST! Join the Costco East Facebook group to get updated whenever I make a new post! https://www.facebook.com/costcoeast/.
ALSO you can come and see my Instagram feed with Pics of my weekly Costco shopping trips, Dexter and Ewok being lazy cats and pictures of things that I have cooked with anything I've purchased at Costco. You can find that here! https://www.instagram.com/costco_east_fan_blog/
Subscribe to website updates by signing up below
and you'll get a confirmation email from "FeedBurner Email Subscriptions". Click the link within it to activate your subscription and you'll be notified by email whenever I post (1 or 2 times weekly). Check your spam filter or contact me if you have questions or do not receive a confirmation email.
Welcome back to the Monday Costco treasure hunt ladies and gentlemen!
Hopefully you all had a nice & relaxing Easter weekend? Maybe a few zoom calls with the family, perhaps a Ham or Turkey found it's way into your ovens like Jan in Waterdown?  (How did your turkey turn out Jan?) Or maybe you just had a good 'ol Easter egg hunt around the house.
Speaking of treasure hunts it certainly was a good one today, with a whole bunch of new flyer sales that will last all month.
With that in mind Let's take a look at a few of the other sales happening this week.
*
Oceans flaked white tune 6 x 184g -$4.00 @ $12.99
Sabatassos gluten free four cheese pizza -$3.00 @ $11.99
Olivieri skillet gnocchi -$2.00 @ $7.99
Duracell "AA' & "AAA" batteries -$6.00 @ $21.99
Mason storage set -$4.00 @ $12.99
Novafoam comfortgrande plus queen mattress -$150.00 @ $439.99
Kirkland Signature feta cheese 1.2kg -$3.00 @ $10.89
Wholly Guacamole organic minis 12 x 57g -$3.00 @ $9.99
*
I love those little Wholly guacamole minis, the guacamole actually tastes delicious and it's obviously a quick snack to toss in your bag.
And as we've discussed in previous posts the Olivieri skillet gnocchi is a crowd pleaser (and my sisters favorite) So I'd better grab some of those.
And the Sabatassos gluten free pizza is a staple in our house, so I'll be stocking up on those. I don't know if I've seen those go on sale before actually… Hmmm.
Seeing as it is April now, has anyone gotten their vegetable gardens started, or seeds sprouting?
We have enlisted my Sister to help us with our vegetable garden this year (since we apparently don't have the greenest of thumbs) and she's already got things sprouting! Lettuces, carrots, radishes, tomatoes & pole beans… I'm very excited! There's nothing quite like pulling vegetables out of the dirt and eating them right away, after washing them that is.
The only thing we'll need to do this year is make sure that those waskily wabbits don't turn our lettuce box into their own private salad bar like they did last year, otherwise we're putting in a call to ol' Elmer Fudd to stand guard!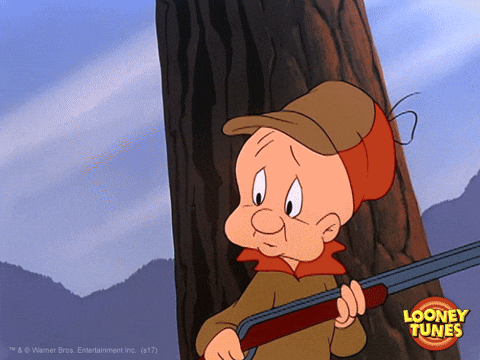 Or we could just put up some wire fencing, probably a better idea.
OK folks, it's time for me to head to bed. Ewok has decided that my work is done for tonight apparently.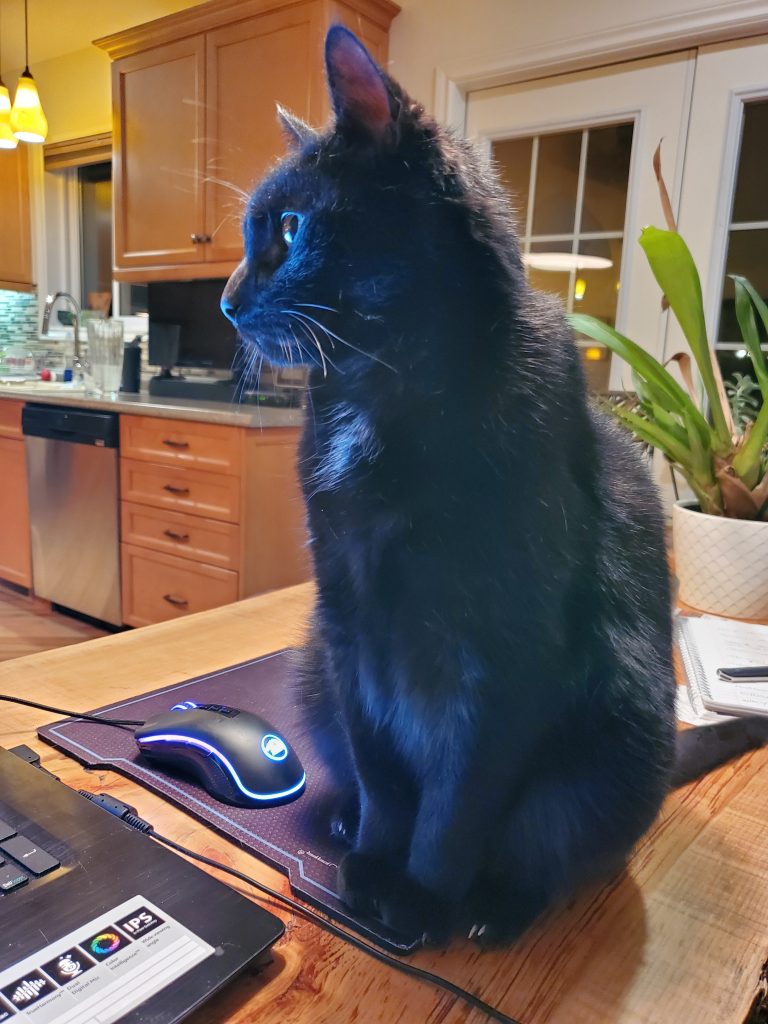 It's going to be an exciting week folks, see you all very soon.
G'night.
Here's some great news for those of you who are 60 & above and looking to get your first dose of a COVID-19 vaccine! You're able to book an appointment now to get it at select Costco pharmacies!  (Click this link to go to the booking page)
Since we are in the second wave of COVID-19 I think it's important to remember that we're not out of the corona virus weeds yet, and each province has their own Health recommendations based on the provinces individual risk assessment and I would recommend that you follow the recommendations for your specific province. Information can be found at the following websites.
Newfoundland COVID-19 information
New Brunswick COVID-19 information
Nova Scotia COVID-19 information
So there you go, a little reading material for you.
Be kind, be safe and stay healthy!
Please note:
The price at your local Costco takes precedent (or precedence) over the prices listed on this blog.
Costco liquidation/Manager's Special items (ending in .97) vary from store to store.
An asterisk (*) on the price tag means the item is not being re-ordered.
If there is something you really want, ***double check the expiry date*** as some Costco sales items do end mid-week.
***This is a fan run, independent page with no affiliation or endorsement by Costco Wholesale***
The food brands available can differ from region to region. Pictures are taken at a store in Ontario. Sale items should apply to Costco locations in Ontario, Quebec, New Brunswick, Newfoundland & Nova Scotia, if the item is in stock at your store. There will likely be a few deals not shown here in your store. If this blog has helped you save money, consider sharing www.cocoeast.ca with your friends and family! If you see deals at your store that aren't on this blog, post them in the comments and help spread the money saving love!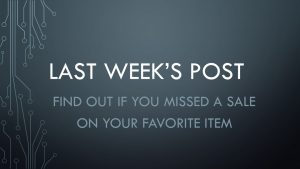 Costco Flyer Sales April 5th – May 2nd 2021
Costco Treasure hunt sales April 5th – 11th 2021