I walk the whole store for you every Monday when Costco Sales and Costco Flyer sales are released for the week, then post them here and on our Facebook page.
Want to see what might be on sale next week??? Click the picture below to see what was on sale last year at Costco!
NEVER MISS A POST! Join the Costco East Facebook group to get updated whenever I make a new post! https://www.facebook.com/costcoeast/.
ALSO you can come and see my Instagram feed with Pics of my weekly Costco shopping trips, Dexter and Ewok being lazy cats and pictures of things that I have cooked with anything I've purchased at Costco. You can find that here! https://www.instagram.com/costco_east_fan_blog/
Subscribe to website updates by signing up below
and you'll get a confirmation email from "FeedBurner Email Subscriptions". Click the link within it to activate your subscription and you'll be notified by email whenever I post (1 or 2 times weekly). Check your spam filter or contact me if you have questions or do not receive a confirmation email.
Another beautiful spring day has come and as usual brought with it an abundance of Costco sales!
The weather is finally seeming to catch up with the calendar, but it can be forgiven… Seems like the forecast for us is lookin' good for the next week, sun, sun, sun and a little bit of rain.
Which we all know the saying "April showers brings May snow, which brings May Summer and black flies and flowers"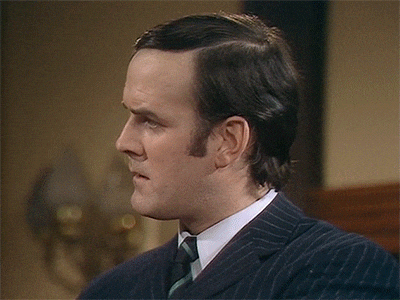 Well I'm not well versed in these sayings, but I think that's how it goes?
…April showers brings May…. Sales???
At least that one is partially correct!
Springtime laundry detergent -2.50 @ $9.99
Post Shreddies 1.24 kg -2.00 @ $4.99
Hellman's real mayonnaise 1.8L -2.00 @ $5.49
Haggar cool 18 golf short men's size 30-42 -6.00 @ $11.99
Buffalo T-shirt mens size S-XXL -5.00 @ $7.99
Dawn advanced power liquid dish detergent 3 x 709ml -2.00 @ $7.49
Centrum womens/mens multivitamins 250 tablets -6.00 @ $19.99
Junior Advil 100mg grape flavor 80 chewable tablets -4.00 @ $14.99
There's lots to take in this week folks, so grab your shopping list and get planning!
Hopefully you all had a nice weekend, I know we did. We're still enjoying the abundance of yard work there is, though it's hard to know where to stop sometimes. It's like you trim some scraggly brush in front of you and then look up and see another scraggly brush a few feet ahead of you, so you cut that back, but then guess what? You see 2 of them one to the right and one to the left, well what now??? (the answer is walk away and relax!) Which we did today, for the most part. We finished up a bit of mulch moving, but otherwise it was pretty a pretty low impact day.
It was also our 14th anniversary today. As such we made a nice big dinner, had cupcakes and I'm now very tired and full… So It's bed time.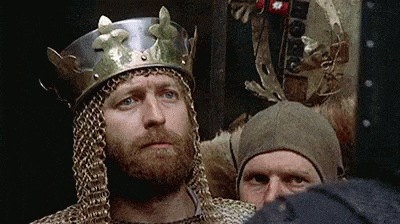 Don't be sad!!! Just scroll down a little bit and you'll be enlightened by over 160 sales!
That's enough Monty Python for the night.
See you soon folks, have a great couple of days!
Please note:
The price at your local Costco takes precedent (or precedence) over the prices listed on this blog.
Costco liquidation/Manager's Special items (ending in .97) vary from store to store.
An asterisk (*) on the price tag means the item is not being re-ordered.
If there is something you really want, ***double check the expiry date*** as some Costco sales items do end mid-week.
***This is a fan run, independent page with no affiliation or endorsement by Costco Wholesale***
The food brands available can differ from region to region. Pictures are taken at a store in Ontario. Sale items should apply to Costco locations in Ontario, Quebec, New Brunswick, Newfoundland & Nova Scotia, if the item is in stock at your store. There will likely be a few deals not shown here in your store. If this blog has helped you save money, consider sharing www.cocoeast.ca with your friends and family! If you see deals at your store that aren't on this blog, post them in the comments and help spread the money saving love!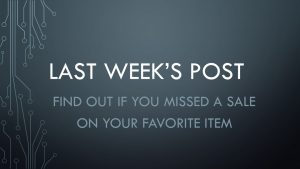 Costco Flyer Sales May 18th – 24th 2020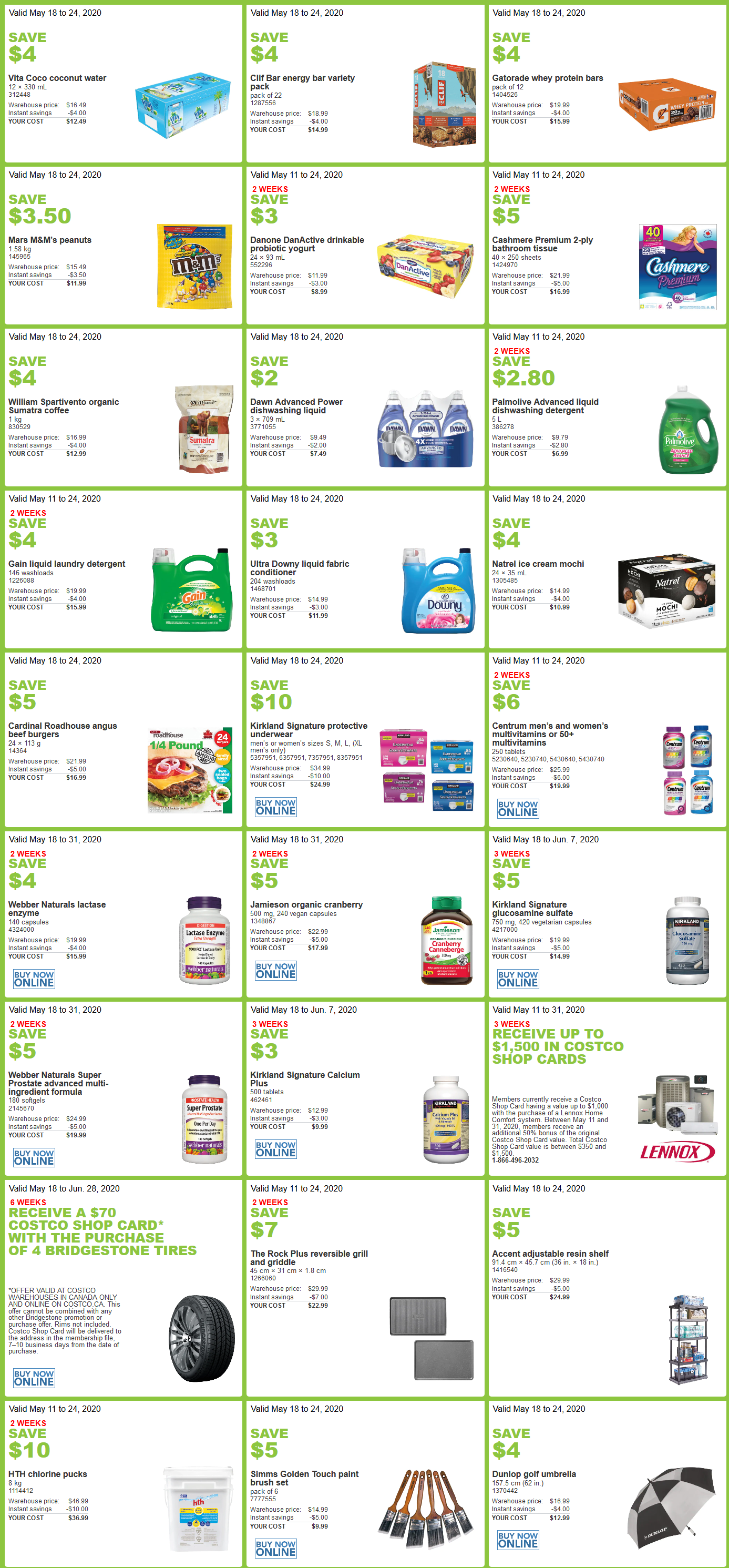 Costco Kingston Meat Department sales May 18th – 24th 2020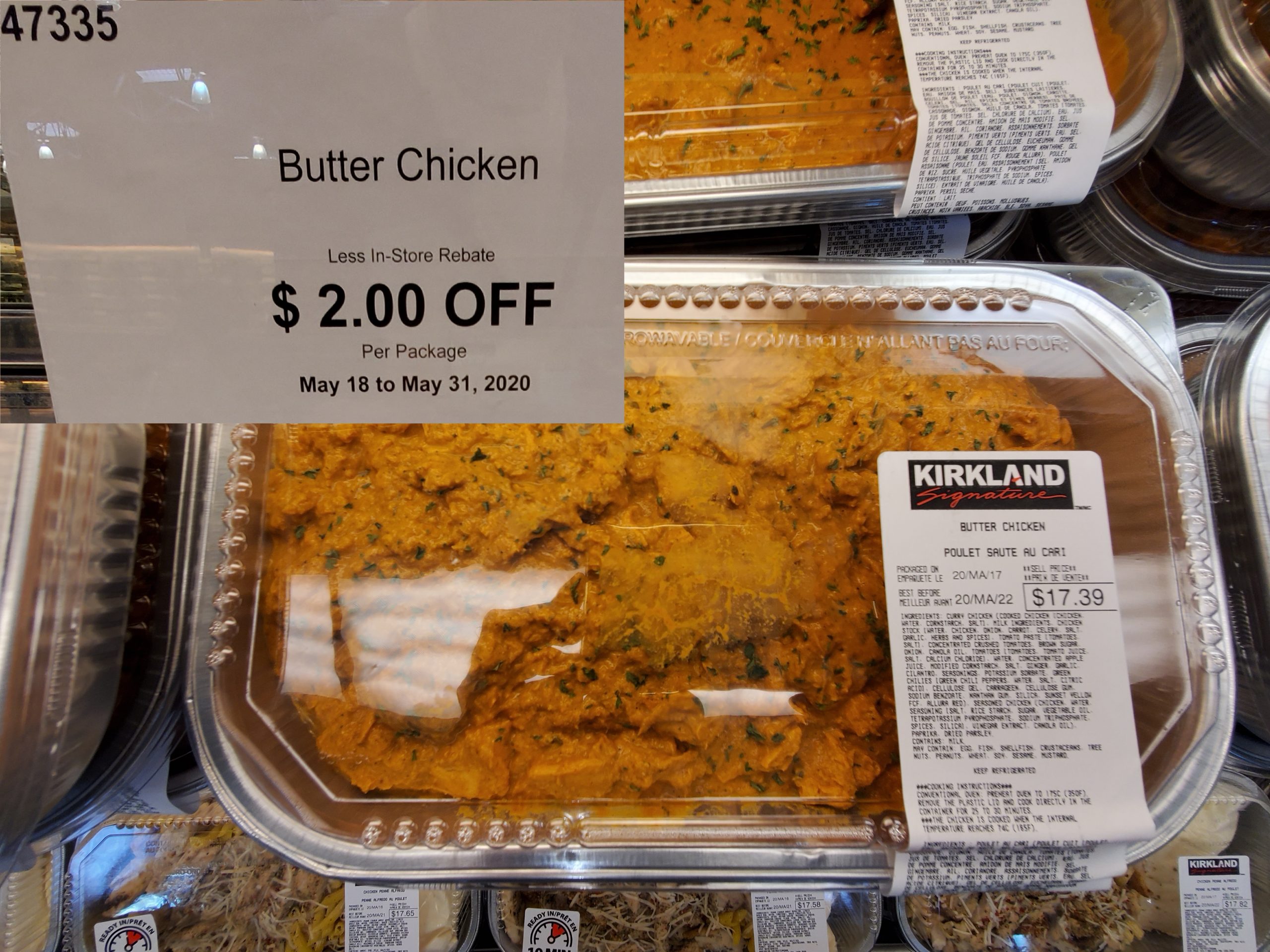 Costco Treasure hunt sales May 18th – 24th 2020