I walk the whole store for you every Monday when Costco Sale items and Costco Flyer sales are released for the week, then post them here and on our Facebook page.
Want to see what might be on sale next week??? Click the picture below to see what was on sale last year at Costco!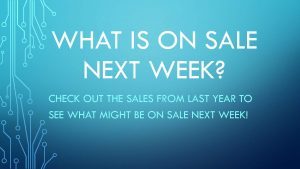 NEVER MISS A POST! Join the Costco East Facebook group to get updated whenever I make a new post! https://www.facebook.com/costcoeast/.
ALSO you can come and see my Instagram feed with Pics of my weekly Costco shopping trips, Dexter and Ewok being lazy cats and pictures of things that I have cooked with anything I've purchased at Costco. You can find that here! https://www.instagram.com/costco_east_fan_blog/
Subscribe to website updates by signing up below
and you'll get a confirmation email from "FeedBurner Email Subscriptions". Click the link within it to activate your subscription and you'll be notified by email whenever I post (1 or 2 times weekly). Check your spam filter or contact me if you have questions or do not receive a confirmation email.
Happy February Costco sale hunters!
So, remember when I said this in the weekend update post regarding The Type S portable jump kit?
"Now at first glance it doesn't really look like it could jump start much more than a laptop or a smartphone (since it's maybe the size of 3 large phones) But it claims to be able to boost your car or minivan so…"
Allow me to finish setting the table here, I'm a little hungry and am about ready to eat my words.
It would appear it works!
This is both a good thing and a bad thing, you see I had no juice on Sunday morning (since it was like -27!!!) so I brought my new little friend out to meet the Ford Escape.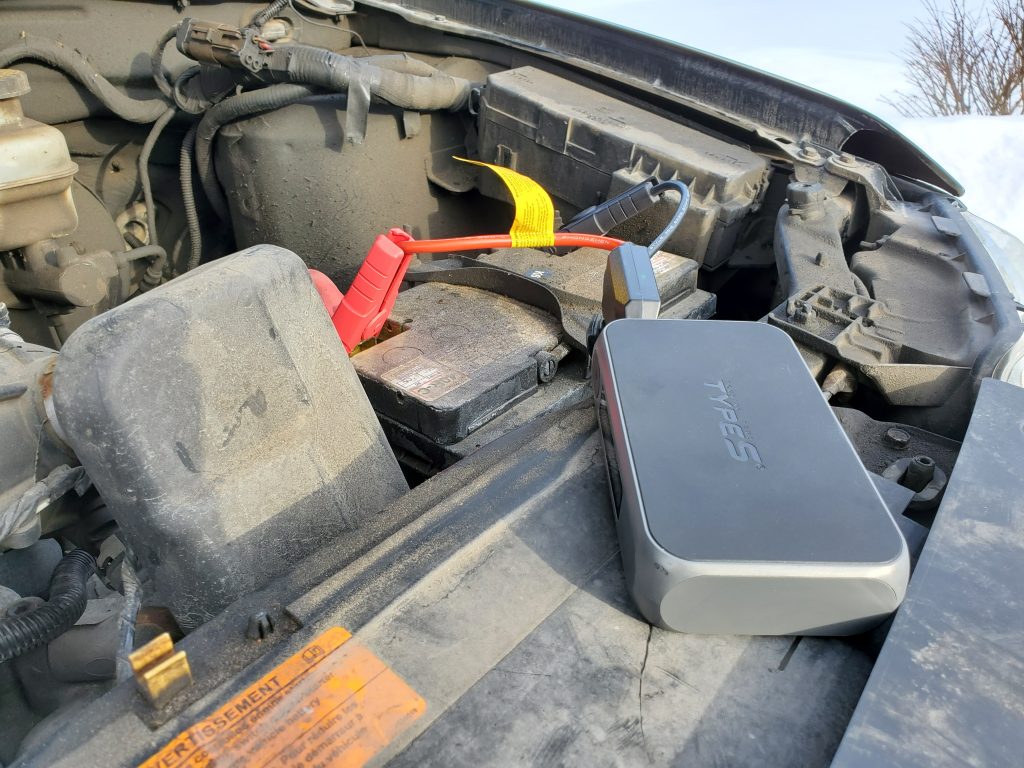 Pretty simple instructions, plug in the booster cables and hit the power button at which point the screen tells you to connect the cables to your battery.
Once you do that it tells you you're good to start your engine. Which I did, and yes it started!
However, today was more the same though, -25 degrees and no juice in the battery… So I brought the pack outside and gave it a go, no luck this time though. I unplugged it and came back out 10 minutes later… No dice, but I got a few good cranks out of the engine so some promise! 10 minutes later for one last attempt & did it start???
….
….
(Suspense builds)
….
….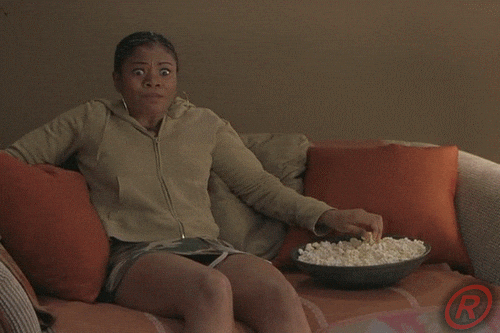 3rd times a charm, it started! But just barely, it wasn't happy about it either. So it was time for a new battery. Added that to my list, let the car warm up and made my way to the happiest place on earth. Costco obviously!
Speaking of which, shall we preview some of the new sales this week?
LG 34″ ultra wide LED PC monitor -$100.00 @ $299.99
Apple Airpods w/charging case -$11.00 @ $177.99
Tilley face covering 4pk 3 layer -$3.00 @ $11.99
Royal consumer paper shredder 12 sheet microcut -$20.00 @ $79.99
Karbon full zip jacket, mens sizes S – XXL -$7.00 @ $22.99
Rachel Rachel Roy leggings 2pk Ladies sizes XS – XXL -$4.00 @ $12.99
Premier nutrition protein shake 18 x 325ml (Vanilla, Chocolate, Caramel, Strawberry flavors) -$8.00 @ $28.99
Pekkle 2pk pajama set boys sizes 2/3 – 10/12 -$4.00 @ $13.99
Kirkland signature protective underwear mens/womens -$10.00 @ $24.99
Oh and of course let's not forget that HUGGIES PULL-UPS PLUS BOYS & GIRLS SIZES 2T – 5T are for sale for $8.50 off @ $33.49, that sale will be going until Feb. 28th so make sure you take advantage and stock up if you need to this month!
As I'd mentioned in the February preview post there's a few items that are going to be on my list to stock up on. One of them being the Dr.Praegers California style veggie burgers on sale for $11.99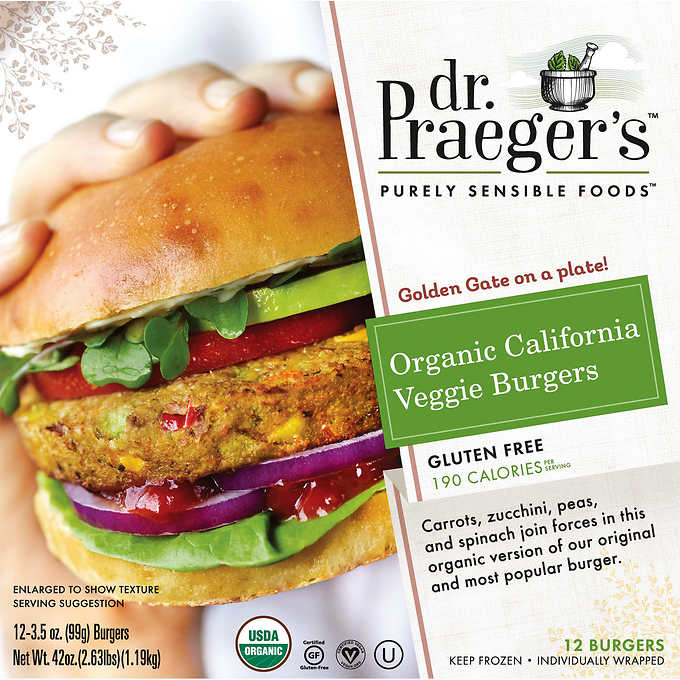 I think these are the favorite Veggie burger in the house, though the Yves ultimate griller is a very close second (and I wish Costco would carry those again. Wink, Wink Costco!). They can be a little bit softer texture-wise (I think that's the only mark against them) but they taste great and even taste mildly "healthy" so that gets a few extra points.
Rio Mare Tuna in Olive Oil was the other one on sale for $9.99.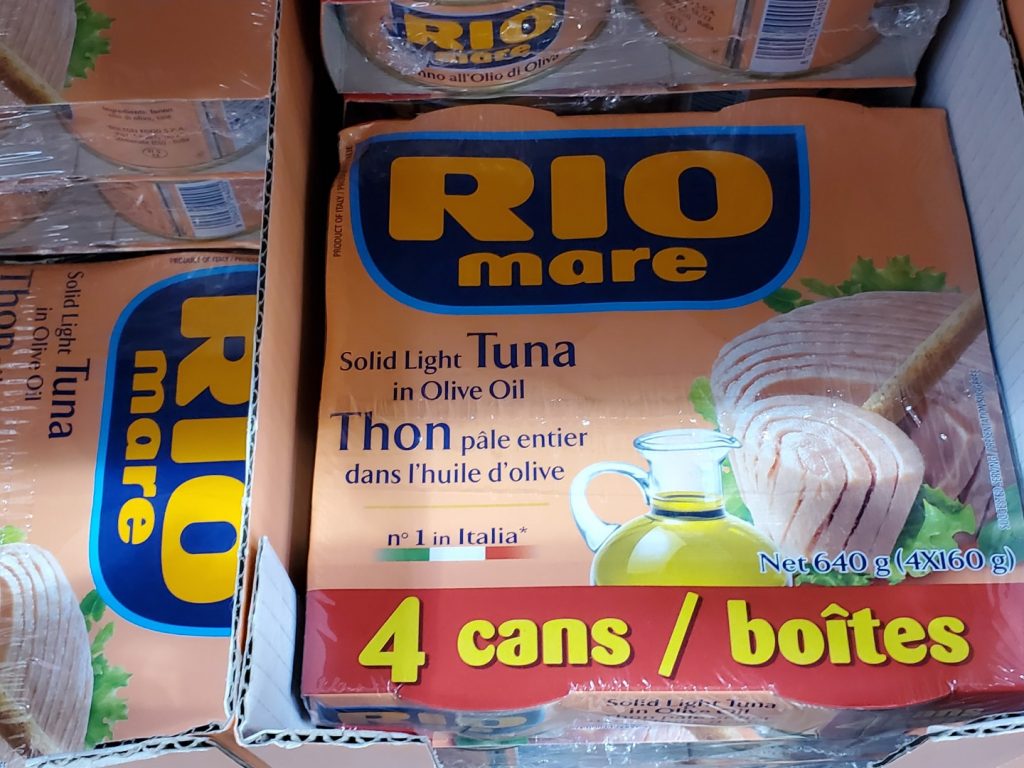 While more expensive than the Kirkland brand, the flavor and quality of this brand seem to be a bit elevated and (in my opinion) are well worth the little bit extra. So if you're like us and you love your Tuna fish sandwiches a little too much, or enjoy a classic italian style salad with tuna and olives and capers give this one a try and thank me later!
What are some of your favorite items that are for sale this week folks? Or better yet what are your favorites that I need to try out? Let me know in the comments and I'll see if I can find them here and give 'em a whirl!
Speaking of whirl, I saw this in the warehouse today and it kind of piqued my interest.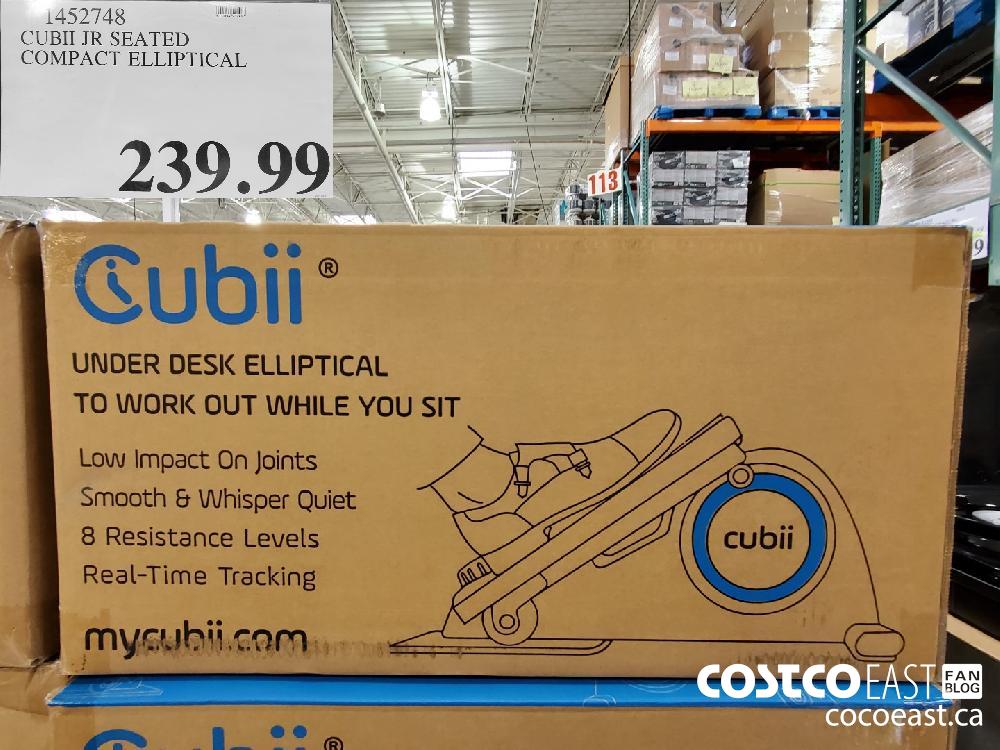 Seeing as I spend lots of hours at least twice a week editing and writing here perhaps this is a good idea. I've thought about ways of doing editing on the treadmill, realistically I don't think that's an option. I've seen products like this and wondered about them, I mean if I can burn a few hundred calories clipping pictures and editing text sign me up!
Has anyone out there tried these, or a similar product? Legit or gimmick?? I plan on doing some research myself but if anyone out there has an opinion I'd love to hear your spin on it! (Get it!)
My terrible sense of humor aside, spin and whirl are what tires do. That reminds me I failed to mention another automotive situation I dealt with today.
November 2019 I purchased a set of winter tires from Costco (Easily one of my favorite and immediately gratifying purchases) and have loved them since. However there has been a small leak in one of them for some time now, and I was finally able to get an appointment at the Costco tire center to have them check it out this morning. (I was late because of the battery thing, but they still were able to get me in!)
After about 45 minutes the gave me a call and let me know that I had a nail in the tire, but it was too close to the wheel wall to fix it and I'd need to get a new tire. I figured, great… Add another $175 to the day, fantastic!
Much to my surprise the nice lady informed me that because of the road hazard warranty from Costco $125 of the replacement is covered so I'd only need to make up the difference ($50) Needless to say I was happy to have it work out like that, and will always get my tires from Costco now!
On that note it's time to retire. I'm stuffed with pasta and need to acquire some pants with a little more "give" to them.
Good night folks, as always thank you for reading and your continued support!
Stay safe and healthy, cheers!
*
Since we are in the second wave of COVID-19 I think it's important to remember that we're not out of the corona virus weeds yet, and each province has their own Health recommendations based on the provinces individual risk assessment and I would recommend that you follow the recommendations for your specific province. Information can be found at the following websites.
Newfoundland COVID-19 information
New Brunswick COVID-19 information
Nova Scotia COVID-19 information
So there you go, a little reading material for you.
Be kind, be safe and stay healthy!
Please note:
The price at your local Costco takes precedent (or precedence) over the prices listed on this blog.
Costco liquidation/Manager's Special items (ending in .97) vary from store to store.
An asterisk (*) on the price tag means the item is not being re-ordered.
If there is something you really want, ***double check the expiry date*** as some Costco sales items do end mid-week.
***This is a fan run, independent page with no affiliation or endorsement by Costco Wholesale***
The food brands available can differ from region to region. Pictures are taken at a store in Ontario. Sale items should apply to Costco locations in Ontario, Quebec, New Brunswick, Newfoundland & Nova Scotia, if the item is in stock at your store. There will likely be a few deals not shown here in your store. If this blog has helped you save money, consider sharing www.cocoeast.ca with your friends and family! If you see deals at your store that aren't on this blog, post them in the comments and help spread the money saving love!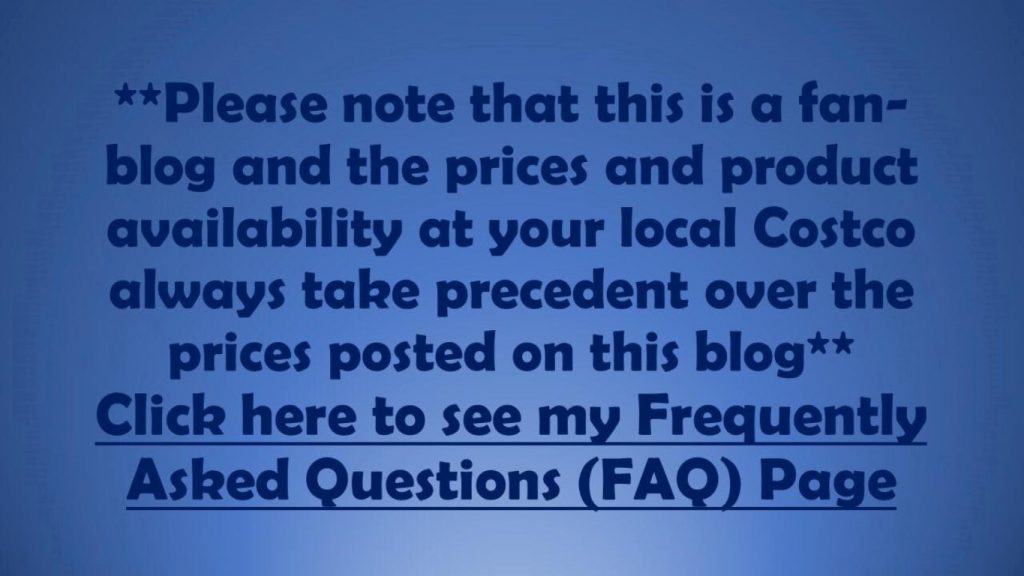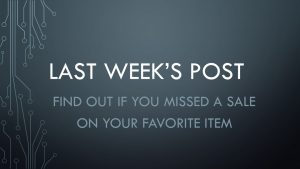 Costco Flyer Sales Feb 1st – 28th 2021
Costco Treasure hunt sales Feb 1st – 7th 2021