Welcome to the Costco Weekend Sales Update where I'll keep you all in the loop on the awesome sales Costco sales released for the Weekend! I'll post them here and on our Facebook page for you to enjoy.
Want to see what might be on sale next week??? Click the picture below to see what was on sale last year at Costco!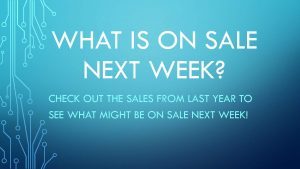 NEVER MISS A COSTCO WEEKEND SALES POST! Join the Costco East Facebook group to get updated whenever I make a new post! https://www.facebook.com/costcoeast/.
ALSO you can come and see my Instagram feed with Pics of my weekly Costco shopping trips, Dexter and Ewok being lazy cats and pictures of things that I have cooked with anything I've purchased at Costco. You can find that here! https://www.instagram.com/costco_east_fan_blog/
Subscribe to website updates by signing up below
and you'll get a confirmation email from "FeedBurner Email Subscriptions". Click the link within it to activate your subscription and you'll be notified by email whenever I post (1 or 2 times weekly). Check your spam filter or contact me if you have questions or do not receive a confirmation email.
Hello and happy Weekend my fellow Costco sale hunters!
It's been a relatively hectic and busy week here with things opening back up again, so I've been going non-stop since Wednesday morning. Thankfully it's all gone really well, everybody is following the rules and is happy to be back. It's a little bit of a sensory overload going from relative quiet to lots of noise, movement and interaction but you adapt pretty quickly.
On to Costco goodies, I did pick up some of those Nongshim Tonkotsu noodles and gave them a spin today.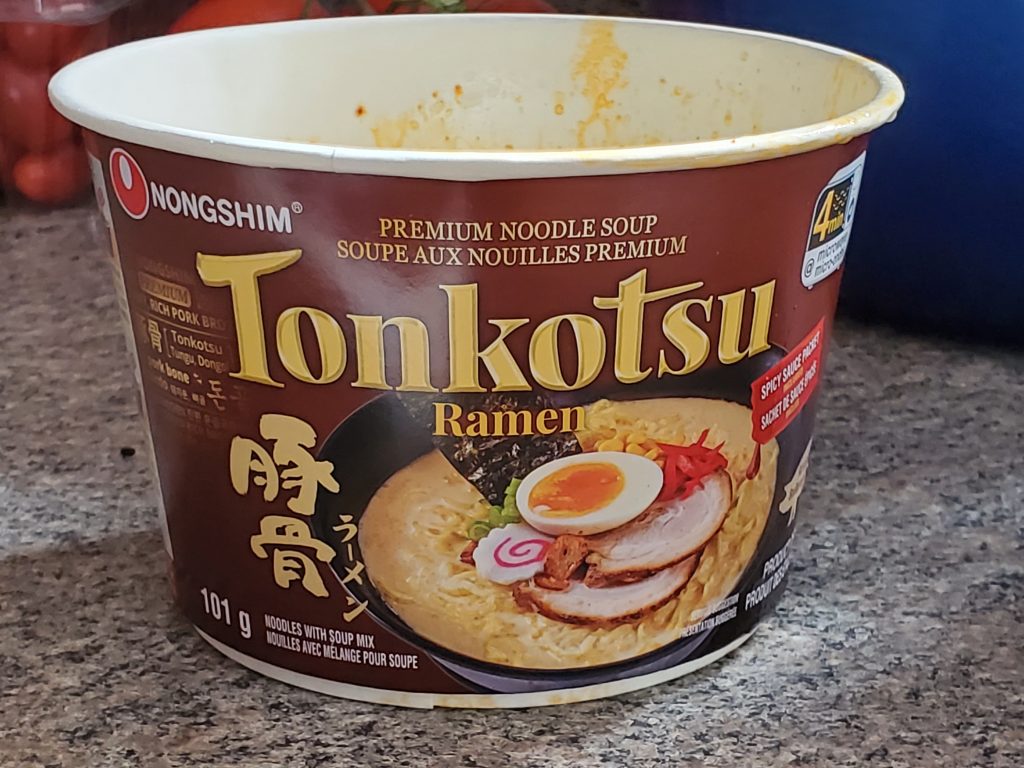 Based on the comments from Monday I figured they were worth a gamble, and I gotta say I enjoyed them quite a bit!
The pork broth is nice and rich and obviously I added the spice packet, though I was expecting a bit more heat it still had lots of flavor without being too salty (which I was worried about) Again, not an everyday treat but sometimes I need spicy brothy noodles!
Just like this little guy needs to raid the new bird feeder.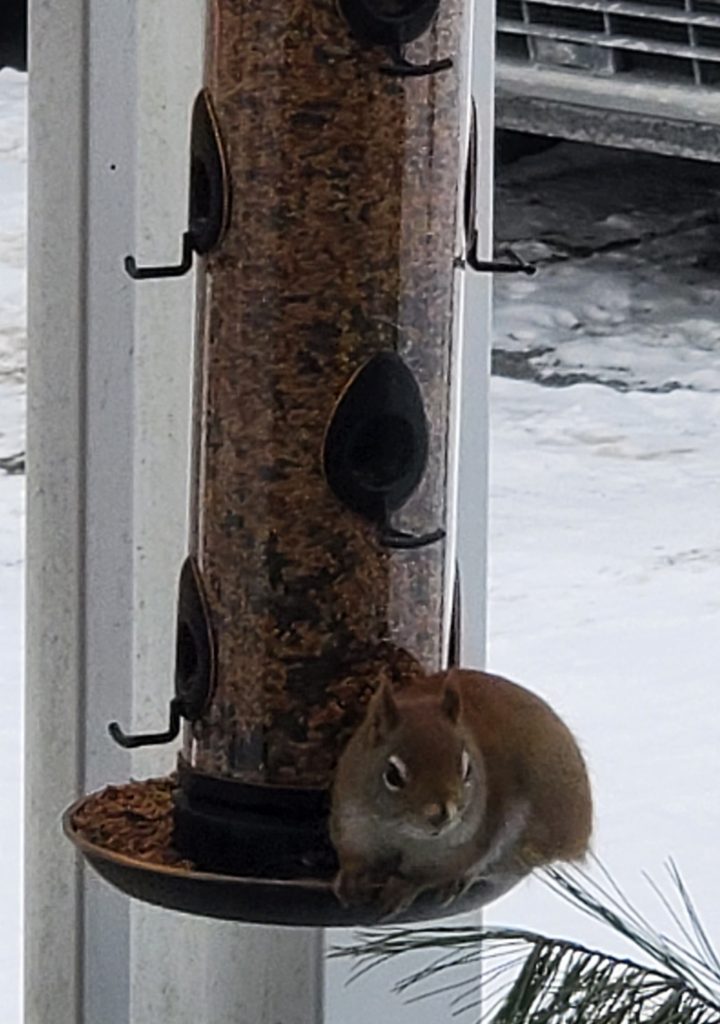 He's too cute to try and scare away, and has been coming by for weeks now so he's pretty well part of the family. As such, this little red squirrel needs a name & Costco friends I need you to help me with that! Let me know what you think we should name him and We'll hold a vote next week!
However before we get to next week, let's look at a quick preview of the Costco weekend sales.
Lorex smart wifi security camera -$30.00 @ $169.99
Conair LED mirror rotates 360 degrees -$10.00 @ $18.99
Street runner folding kick scooter assorted $10.00 @ $29.99
Lasko ceramic heater tower -$15.00 @ $44.99
Cape Cod chips 680g -$2.00 @ $4.49
Tipiak cheese bread 640g -$3.00 @ $9.99
Kirkland signature cheese flight 822g -$6.00 @ $23.99
La Felinese salami di Primavera -$3.00 @ $11.89
As you can see there's a pretty delicious looking combo of sales at the end there.
I mean if you put that Tipiak Cheese Bread, the Kirkland signature cheese flight & the La Felinese Salami Di Primavera together and put them on some aged looking wooden cutting board you could pretty well feature that in any food magazine! I mean you would have a delicious snack food set up right there, but add some crackers, Boursin cheese, a shrimp cockatil and some delicious red wine or a cold beer (I'm with you on the cold beer Jan in Waterdown!) and you have one of my favorite ways to eat! I mean I love cooking a big meal with lots of prep, toasting spices, roasting veggies or grilling meats but just having a big 'ol smorgasbord of deliciousness that requires little prep and minimal clean-up is really the way to go.
Speaking of cooking big 'ol meals I'm very excited to cook a big 'ol meal now that my birthday gift has arrived!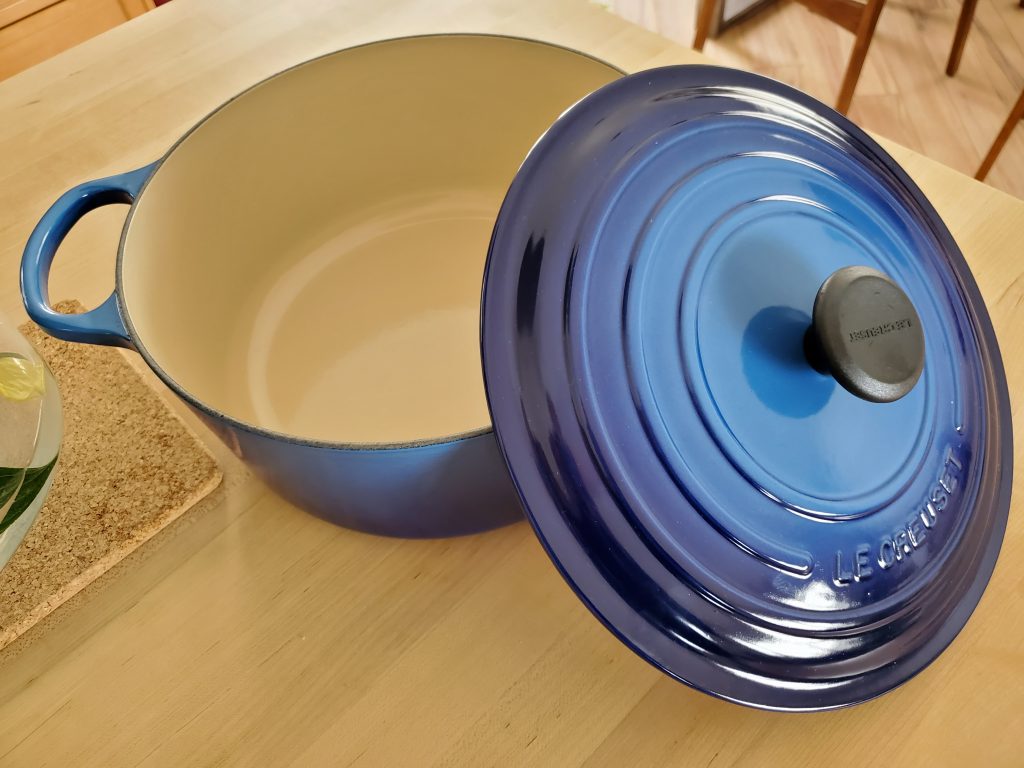 I give you The Le Creuset Dutch oven. It's so beautiful. I mean look at that color folks! (Blueberry, of course)
Then I picked it up and said out loud…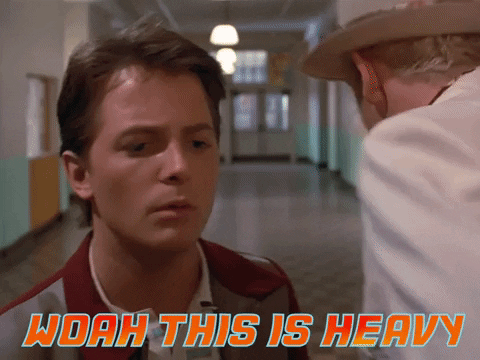 Darned straight Marty!
It is really heavy duty folks, I love that though… Substantial cookware, it just feels like its really good quality!
Don't worry, when I break it in I'll take some pics so you can see it in all it's glory!
I'm not the only one excited about it though, Ewok is very pleased with the packaging and has made himself a "nest"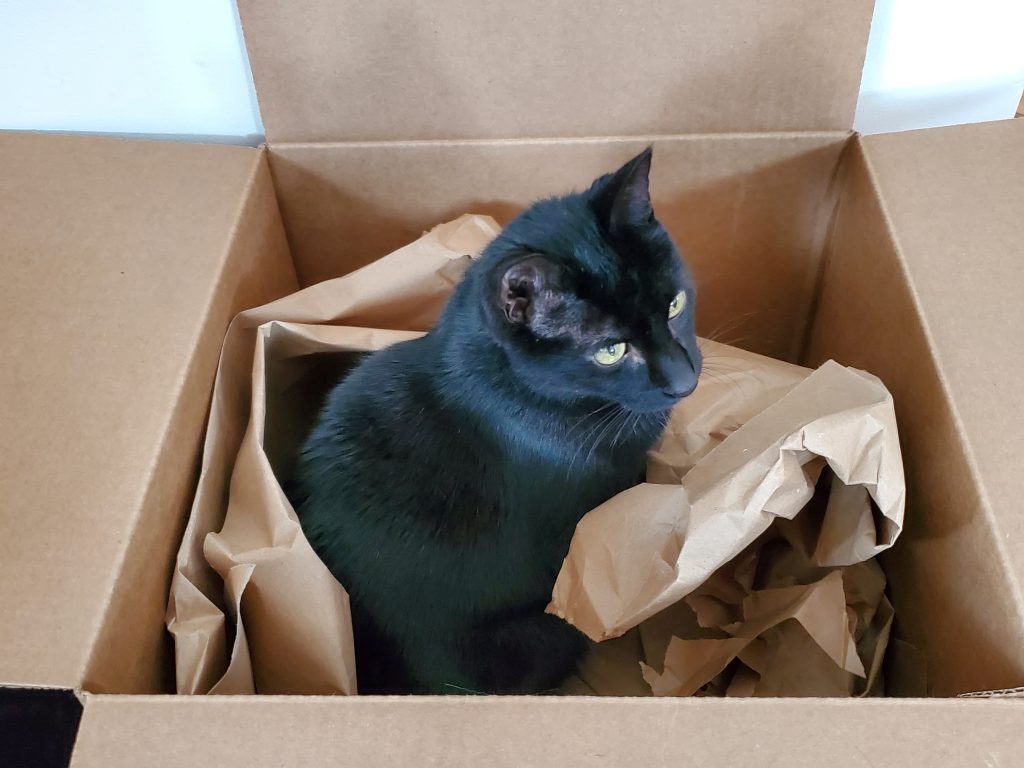 Now that Ewok has found a new place to hang out, I'm gonna have to shuffle some cookware around to make home for the Le Creuset. Something will have to be sacrificed…
I'll leave you in suspense until next week folks.
Have a great night, enjoy your weekends and stay safe!
***
Since we are in the second wave of COVID-19 I think it's important to remember that we're not out of the corona virus weeds yet, and each province has their own Health recommendations based on the provinces individual risk assessment and I would recommend that you follow the recommendations for your specific province. Information can be found at the following websites.
Newfoundland COVID-19 information
New Brunswick COVID-19 information
Nova Scotia COVID-19 information
So there you go, a little reading material for you.
Be kind, be safe and stay healthy!
Please note:
The price at your local Costco takes precedent (or precedence) over the prices listed on this blog.
Costco liquidation/Manager's Special items (ending in .97) vary from store to store.
An asterisk (*) on the price tag means the item is not being re-ordered.
If there is something you really want, ***double check the expiry date*** as some Costco sales items do end mid-week.
***This is a fan run, independent page with no affiliation or endorsement by Costco Wholesale***
The food brands available can differ from region to region. Pictures are taken at a store in Ontario. Sale items should apply to Costco locations in Ontario, Quebec, New Brunswick, Newfoundland & Nova Scotia, if the item is in stock at your store. There will likely be a few deals not shown here in your store. If this blog has helped you save money, consider sharing www.cocoeast.ca with your friends and family! If you see deals at your store that aren't on this blog, post them in the comments and help spread the money saving love!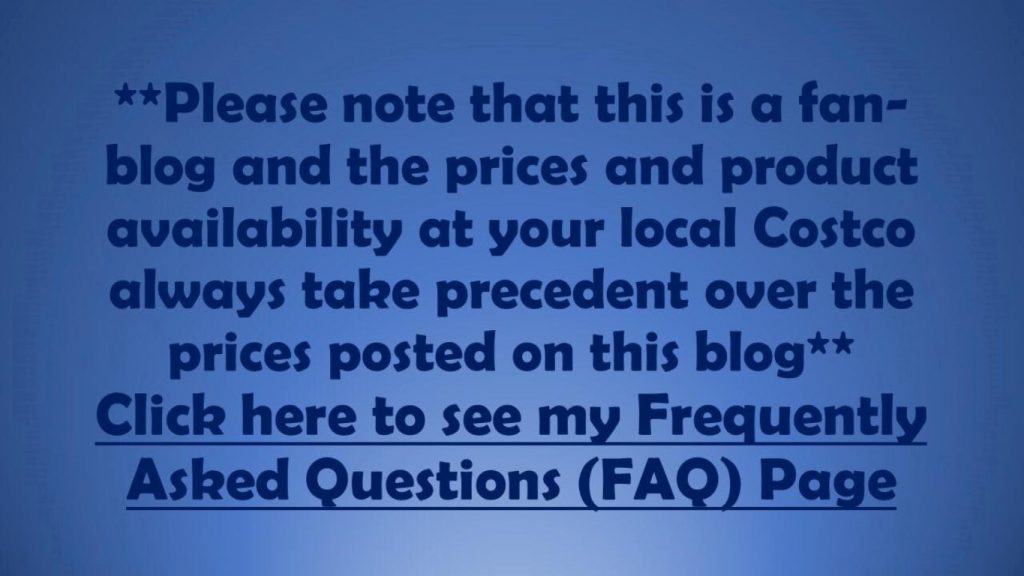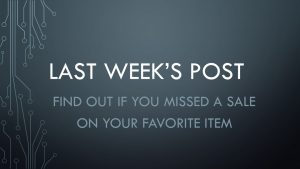 Costco Flyer Sales Feb 1st – 28th 2021
Costco Weekend Update sales Feb 12th – 14th 2021