Costco sale Items & Flyer sales Jan 25th – 31st 2021 – Ontario, Quebec & Atlantic Canada
I walk the whole store for you every Monday when Costco Sale items and Costco Flyer sales are released for the week, then post them here and on our Facebook page.
Want to see what might be on sale next week??? Click the picture below to see what was on sale last year at Costco!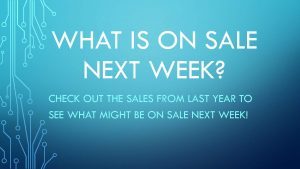 NEVER MISS A POST! Join the Costco East Facebook group to get updated whenever I make a new post! https://www.facebook.com/costcoeast/.
ALSO you can come and see my Instagram feed with Pics of my weekly Costco shopping trips, Dexter and Ewok being lazy cats and pictures of things that I have cooked with anything I've purchased at Costco. You can find that here! https://www.instagram.com/costco_east_fan_blog/
Subscribe to website updates by signing up below
and you'll get a confirmation email from "FeedBurner Email Subscriptions". Click the link within it to activate your subscription and you'll be notified by email whenever I post (1 or 2 times weekly). Check your spam filter or contact me if you have questions or do not receive a confirmation email.
Hello hello hello Costco sale hunters!
Welcome to another fun and exciting Monday!
(Well… Mondays are fun for me! Also Office Space is ranked in my top movies list, if somehow you haven't seen it… SEE IT!)
The stapler, the flair, the fax machine… So many gems!
Anyhow speaking of gems Costco has some as well.
Seeing as Superbowl weekend is just around the corner they've got a pretty good snack line-up for the Superbowl party… Well not party this year, but for personal snacking.
Hampton house chicken strips are on sale for $10.99, and sometimes chicken strips with some plum sauce is the best finger food ever.
Or maybe you're more of a ribs kinda person? In that case Cardinal roadhouse porkback ribs are on sale for $11.99.
And what Superbowl would be complete without chips and salsa? Tostitos medium salsa for $6.99 says none would be. (though I like the hot stuff!)
Let's take a halftime break and check out a few more of the sales this week folks. Woo-Hoo!
Allrighty then!
Nicorette quick mist pack of 3 -$15.00 @ $58.99
Nicorette 2mg extreme chill gum 315 pieces -$15.00 @ $58.99
Oral-B Spiderman or frozen 2 toothbrush -$10.00 @ $39.99
Torin 45″ workbench -$40.00 @ $159.99
Halls club pack pack of 10 -$2.40 @ $9.39
Maple leaf oven roasted chicken 2 x 400g $3.00 @ $11.99
Mott's Clamato juice 4 x 1.89L -$3.00 @ $8.79
Cesar variety dog food 36 x 100g -$5.50 @ $23.49
A few other things that jumped out at me were the Olivia yellowfin tuna steaks for $12.99 and Mikes superstar pizza for $13.99.
I've had the Mike's Superstar pizza a few times and really enjoyed it, though it is quite large so be prepared to eat leftover pizza for a few days… Not that that has ever been a bad thing in my books though.
The Olivia Yellowfin Tuna steaks are a fantastic deal (if you like Tuna that is) They thaw pretty quick, and the quality is amazing! My favorite way to do these is to coat them with a generous amount of fresh ground pepper and coarse sea salt, heat up your favorite cast iron skillet to just about smoking and sear both sides for about 45 seconds to a minute. That's it, that's all!
Sliced nice and thin they're great for tacos with a little lime mayo and pickled red onions, or great with some rice and sauteed veggies.
Some of you have commented about the clarity of the price tag image not being as clear as it used to be and that it's a little harder to see the sale expiration date. I understand your concerns with that however if you look below the pictures you'll notice that line of text has most of the information from the sale tag including the description, sale expiration date and sale price.
This is being done so that soon we can include a search feature to the website allowing you to search for specific items and see all the previous sales dates or to see if the item that you want is currently on sale. It's still a work in progress folks, but I promise that once everything is finished up it's gonna be awesome! (Covid-19 has slowed our progress on that front a little bit but it's in the works!)
Anyhow, enjoy the sales folks and I'll see you soon!
Since we are in the second wave of COVID-19 I think it's important to remember that we're not out of the corona virus weeds yet, and each province has their own Health recommendations based on the provinces individual risk assessment and I would recommend that you follow the recommendations for your specific province. Information can be found at the following websites.
Newfoundland COVID-19 information
New Brunswick COVID-19 information
Nova Scotia COVID-19 information
So there you go, a little reading material for you.
Be kind, be safe and stay healthy!
Please note:
The price at your local Costco takes precedent (or precedence) over the prices listed on this blog.
Costco liquidation/Manager's Special items (ending in .97) vary from store to store.
An asterisk (*) on the price tag means the item is not being re-ordered.
If there is something you really want, ***double check the expiry date*** as some Costco sales items do end mid-week.
***This is a fan run, independent page with no affiliation or endorsement by Costco Wholesale***
The food brands available can differ from region to region. Pictures are taken at a store in Ontario. Sale items should apply to Costco locations in Ontario, Quebec, New Brunswick, Newfoundland & Nova Scotia, if the item is in stock at your store. There will likely be a few deals not shown here in your store. If this blog has helped you save money, consider sharing www.cocoeast.ca with your friends and family! If you see deals at your store that aren't on this blog, post them in the comments and help spread the money saving love!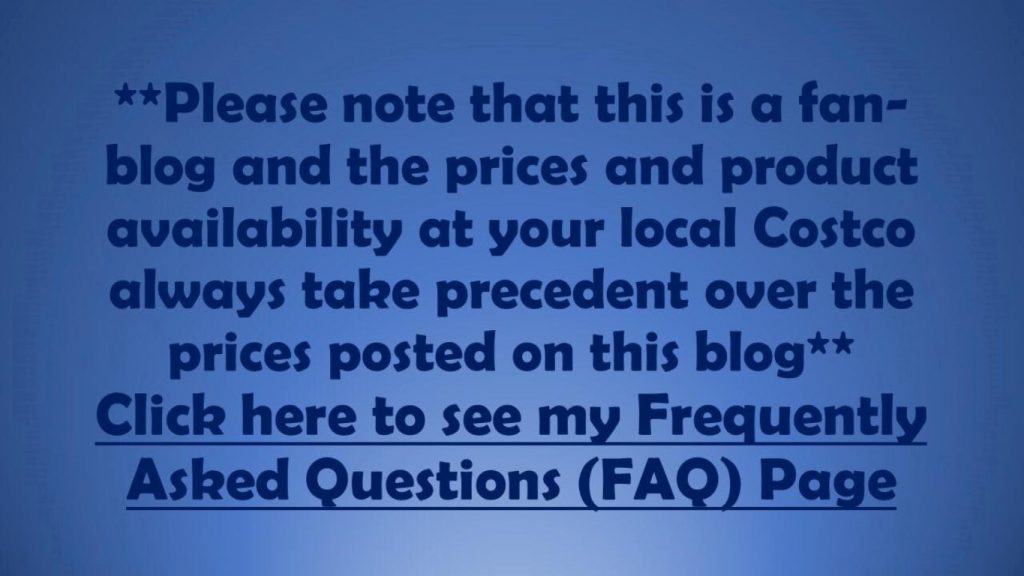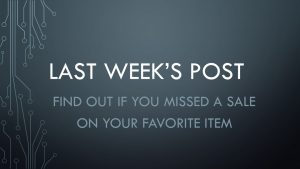 Costco Flyer Sales Jan 18th – 31st 2021
Costco Treasure hunt sales Jan 25th – 31st 2021