Welcome to the Costco Weekend Sales Update where I'll keep you all in the loop on the awesome sales Costco releases for the Weekend! I'll post them here and on our Facebook page for you to enjoy.
Want to see what might be on sale next week??? Click the picture below to see what was on sale last year at Costco!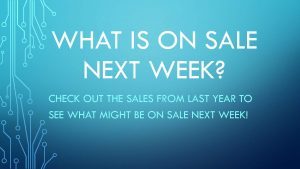 NEVER MISS A COSTCO WEEKEND SALES POST! Join the Costco East Facebook group to get updated whenever I make a new post! https://www.facebook.com/costcoeast/.
ALSO you can come and see my Instagram feed with Pics of my weekly Costco shopping trips, Dexter and Ewok being lazy cats and pictures of things that I have cooked with anything I've purchased at Costco. You can find that here! https://www.instagram.com/costco_east_fan_blog/
Subscribe to website updates by signing up below
and you'll get a confirmation email from "FeedBurner Email Subscriptions". Click the link within it to activate your subscription and you'll be notified by email whenever I post (1 or 2 times weekly). Check your spam filter or contact me if you have questions or do not receive a confirmation email.
Welcome back to the Costco weekend sales update my fellow Costco weekend warriors!
It may be winter, but is it ever too cold to fire up the grill for a burger? Heck no!
… That burger does look a little bit lonely on the grill, but was joined by a Dr. Praegers organic California style veggie burger, some buns and of course cheese.
There is a certain novelty to grilling in the middle of winter. I mean first off you step out into the freezing cold and hurry to get close to the nice hot grill. You look out over the deck to snow covered trees in the dark, not lush greenery in the evening sunshine. And you aren't really bringing your beer out and "hangin' out" by the grill either, it's get out, do your business flipping the goods and rush back in, otherwise you look like this guy!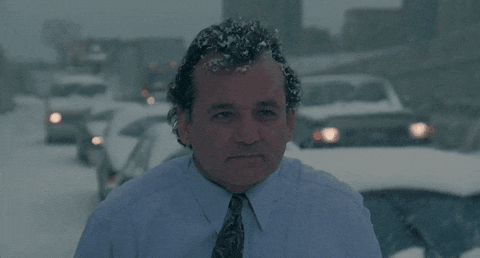 And I don't think that's a good look for me.
Point being, grilled foods in the winter are amazing.
Ya know what else is amazing? SALES!
Let's dive into a little look & see a few things you may find this weekend.
Buffalo Colored denim mens sizes 30 – 42 -$6.00 @ $18.99
Iams large breed dog food 22.7kg -$10.00 @ $39.99
Quaker quick oats 5.16kg -$2.00 @ $7.89
Haagen-Dazs vanilla almond bars -$3.10 @ $11.89
Sum-M vegetable spring rolls 1.1kg -$2.00 @ $7.99
Samsung Galaxy watch active 2 IOS & Android -$50.00 @ $294.99
Roots Lunch Bag -$8.00 @ $9.99
It is nice to see some of the summer items starting to hit the floor now though. Ambitious as that might be to think it's right around the corner, it's at least encouraging!
As I strolled by the new goodies, I passed the big bird feeders and thought "Oh ya that'll fit on the feeder pole, no problem"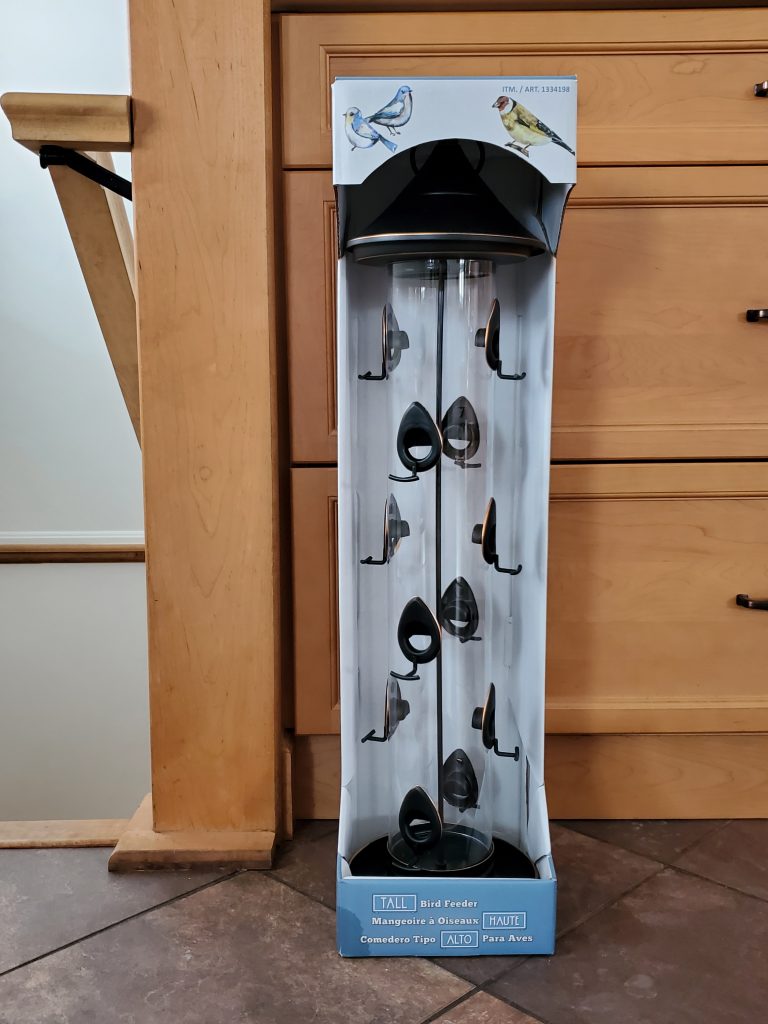 I was wrong about that…
It needs more space for sure, but the birds still found it so it'll do for now. But I think on Sunday I'm going to find a better home for it.
I also noticed the Samsung Galaxy watches Black & rose were both on sale as well as the Fitbit Versa smartwatch and the Inspire fitness tracker.
I've never tried the wearable tech stuff before (I think I've posted about that before?) and not too sure if I'm onboard with it yet… Anyone here a user of them?
I know a few of the ladies I work with have their Apple watches (I'm a Samsung person at the moment) and they like them, but I don't know… What kind of functionality do you really get from them? I don't want to read texts or reply to them on my wrist. I like the idea of, and have a watch (ya know, the old fashioned kind) but I also don't always need to know the time of day. So what do you all use them for? Monitor heart rate? Steps taken? Sleep tracker? (I don't need a watch to tell me my sleep hasn't been great lately) I suppose if they had an "aisles in Costco walked" feature I would track that. (Though if it had that feature it might also have a "Hot Dogs eaten" feature and ahhh…. Well let's just say I don't want those stats folks.)
No thanks…
Moving past the hot dogs and such, 3M Filtrete furnace filter 3 packs are on sale right now for $33.99 (until the 14th) and now is probably about when you should be changing your filters right? I think every 3 months or so I change ours, but we have the cats so that adds to the frequency. I know we're due for a change and I've got some back-ups downstairs so I know what I'm doing tomorrow before work!
Speaking of pets, I'm gonna wrap this up with Ewok enjoying his new cat grass & catnip plants. Because who doesn't enjoy a little grass right?
Ewok loves it, it's his own little jungle. And the catnip helps him sleep, which in turn helps us sleep.
Speaking of which, night night folks. Enjoy the sales and I'll see you soon!
Since we are in the second wave of COVID-19 I think it's important to remember that we're not out of the corona virus weeds yet, and each province has their own Health recommendations based on the provinces individual risk assessment and I would recommend that you follow the recommendations for your specific province. Information can be found at the following websites.
Newfoundland COVID-19 information
New Brunswick COVID-19 information
Nova Scotia COVID-19 information
So there you go, a little reading material for you.
Be kind, be safe and stay healthy!
Please note:
The price at your local Costco takes precedent (or precedence) over the prices listed on this blog.
Costco liquidation/Manager's Special items (ending in .97) vary from store to store.
An asterisk (*) on the price tag means the item is not being re-ordered.
If there is something you really want, ***double check the expiry date*** as some Costco sales items do end mid-week.
***This is a fan run, independent page with no affiliation or endorsement by Costco Wholesale***
The food brands available can differ from region to region. Pictures are taken at a store in Ontario. Sale items should apply to Costco locations in Ontario, Quebec, New Brunswick, Newfoundland & Nova Scotia, if the item is in stock at your store. There will likely be a few deals not shown here in your store. If this blog has helped you save money, consider sharing www.cocoeast.ca with your friends and family! If you see deals at your store that aren't on this blog, post them in the comments and help spread the money saving love!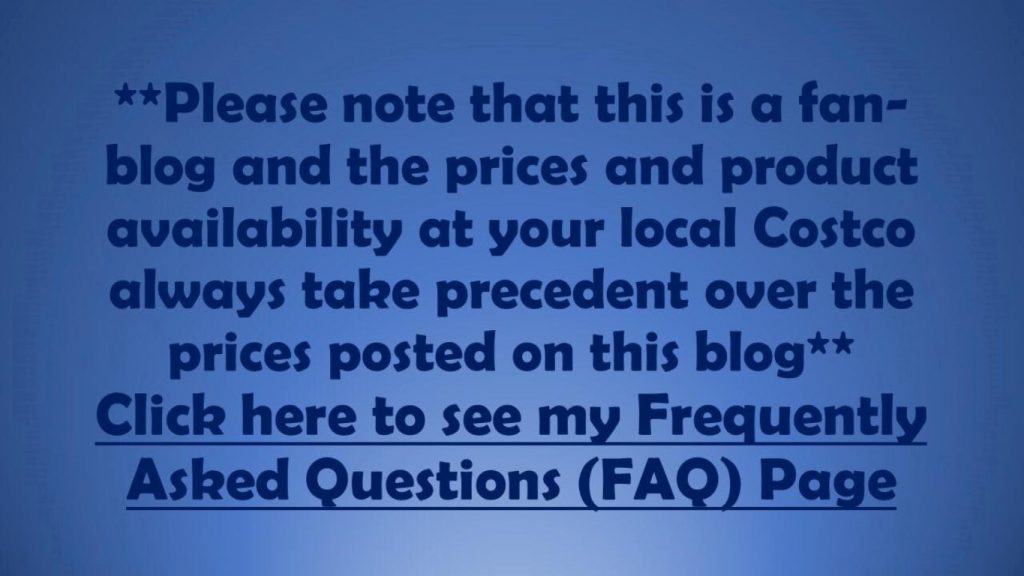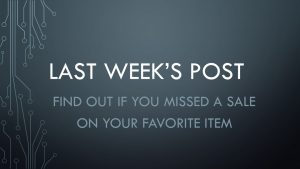 Costco Flyer Sales Feb 1st – 28th 2021
Costco Weekend Update sales Feb 5th – 7th 2021