Costco Canada Flyer sales & Costco sale Items Oct 7th – 13th 2019 – Ontario, Quebec & Atlantic Canada
I walk the whole store for you every Monday when Costco Sale items and Costco Flyer sales are released for the week, then post them here and on our Facebook page.
NEVER MISS A POST! Join the Costco East Facebook group to get updated whenever I make a new post! https://www.facebook.com/costcoeast/.
ALSO you can come and see my Instagram feed with Pics of my weekly Costco shopping trips, Dexter and Ewok being lazy cats and pictures of things that I have cooked with anything I've purchased at Costco. You can find that here! https://www.instagram.com/costco_east_fan_blog/
Subscribe to website updates by signing up below
and you'll get a confirmation email from "FeedBurner Email Subscriptions". Click the link within it to activate your subscription and you'll be notified by email whenever I post (1 or 2 times weekly). Check your spam filter or contact me if you have questions or do not receive a confirmation email.
Hello and happy Monday Costco readers!
Well Costco certainly kept me on my toes today, 175 Sales & clearance items… Yikes! My camera clicking finger certainly had a workout this afternoon, so lets take a quick look at whats on sale this week.
Cold-FX 150 + 18 capsules $57.99 – 13.00 @ 44.99
Campbells chicken broth 6 x 900ml $9.99 -2.50 @ 7.49
Cascade power clean dish detergent 115 tabs $19.99 – 4.20 @ 15.79
Kellogg's corn pops 730g $6.99 – 2.00 @ 4.99
Balderson 4 year old cheddar 500g $13.99 – 3.00 @ 10.99
Norwegian Fjord smoked salmon $19.99 – 4.00 @ 15.99
Premier nutrition protein shake 18x325ml (chocolate/caramel) $36.99 – 8.00 @ 28.99
So there you go, just a little taste! Speaking of taste I though this was a pretty cool item (not on sale though)
The cheese flight! If you like cheese or you are looking for a no fuss cheese board for a gathering this is the way to go. What I really like though is the addition or the Beer/wine pairings, that takes alot of the guesswork out for you! I was pretty tempted to grab one of these, and maybe I will and save it for Thanksgiving evening? That'll be a simple appetizer to have out while we're cookin' up a storm! Grab some cured meat and some delicious olives??? We might not even need dinner!
Well the week has been pretty good, though it definitely feels like full on fall now. The leaves are starting to change, it's chilly and gloomy, Halloween decorations are popping up everywhere… Hockey season has begun too so I'm pleased about that. The cats aren't pleased with the weather, as you can see Ewok is all puffed up sitting out back.
Perhaps he needs a little winter jacket???
Fall also makes me feel like cooking alot more, making lots of roasted meats & veggies like Squash. Mmmm I love roasted squash! While we didn't do squash last night we did made some rich and delicious Scalloped potatoes with roasted chicken.
Obviously I always prep and get my ingredients set up for assembly.
Usually I would just add cream to each layer as I'm building it, but this time I made a gluten free roux (butter and gluten free flour then add cream) and added salt, pepper, italian seasoning and chili flakes (and more cheese) So it turned into a deliciously thick and rich sauce.
Roasted in the oven at 400 degrees for about 30 minutes covered, then uncover and cook another 30 minutes. (should have done maybe 40 minutes covered though, the potatoes could have been done a touch more)
Mmmmmm gets all crispy and delicious!
The chicken was marinated in a Presidents Choice garlic and herb sauce which was pretty tasty too, but the potatoes stole the show I think.
I also (before work on Friday) made up another huge batch of pickled jalapenos, and made a new hot sauce with some Super hot Ghost peppers a co-worker gifted me (though I still have a ton of peppers to work through!)
Holy moly that sauce was super hot initially, though it has mellowed out a bit now. I tried to keep the recipe pretty simple to not overpower the delicious fruity flavor of the Ghost peppers, but I did add a dried Ancho and Aji pepper to add some rich smokey flavor to the sauce (next time I'll be adding more of those) I've got it all written down though and when I make it again I'll do a little step by step so we can all enjoy! (though it needs a name… Any suggestions???)
So we've been in the new house for a few months now, and are still kinda putting things together. I know there isn't really a rush and we want to make sure we feel the space out properly, but it would be nice for us to start putting those personal touches on the place.
We did decide on some new light fixtures for the upstairs though. And seeing as I finally had a day or two off I was able to actually get them installed. We wanted to keep it pretty simple, and the globes were what we both seemed to agree on. It's a classic look, very simple but as my partner says they're "kinda funky" and will match with our style pretty seamlessly.
We'll have to change a few more lights out downstairs still, but we're gonna do something a little different. A little more earthy and warm perhaps? We're liking the concrete look or maybe something wicker or rattan? I don't know….
I also still haven't finished painting for cryin' out loud! Or put the T.V. on the wall mount that I got a month and a bit ago… (been sitting in the open box still, making me feel lazy) So… I feel like at least by getting those lights up I got something accomplished, so now I just need to keep that train-a-rollin'. (Hopefully next week I'll have a few more items checked off the list, and I'll update you!)
And on that note, I'm going to go and help get dinner together; which will be easy cause we're just doing leftovers. Yumm!
Have a great week folks, enjoy all the wonderful Fall weather and beautiful fall colors and I'll be seeing you soon!
Cheers!
Please note:
The price at your local Costco takes precedent (or precedence) over the prices listed on this blog.
Costco liquidation/Manager's Special items (ending in .97) vary from store to store.
An asterisk (*) on the price tag means the item is not being re-ordered.
If there is something you really want, ***double check the expiry date*** as some Costco sales items do end mid-week.
***This is a fan run, independent page with no affiliation or endorsement by Costco Wholesale***
The food brands available can differ from region to region. Pictures are taken at a store in Ontario. Sale items should apply to Costco locations in Ontario, Quebec, New Brunswick, Newfoundland & Nova Scotia, if the item is in stock at your store. There will likely be a few deals not shown here in your store. If this blog has helped you save money, consider sharing www.cocoeast.ca with your friends and family! If you see deals at your store that aren't on this blog, post them in the comments and help spread the money saving love!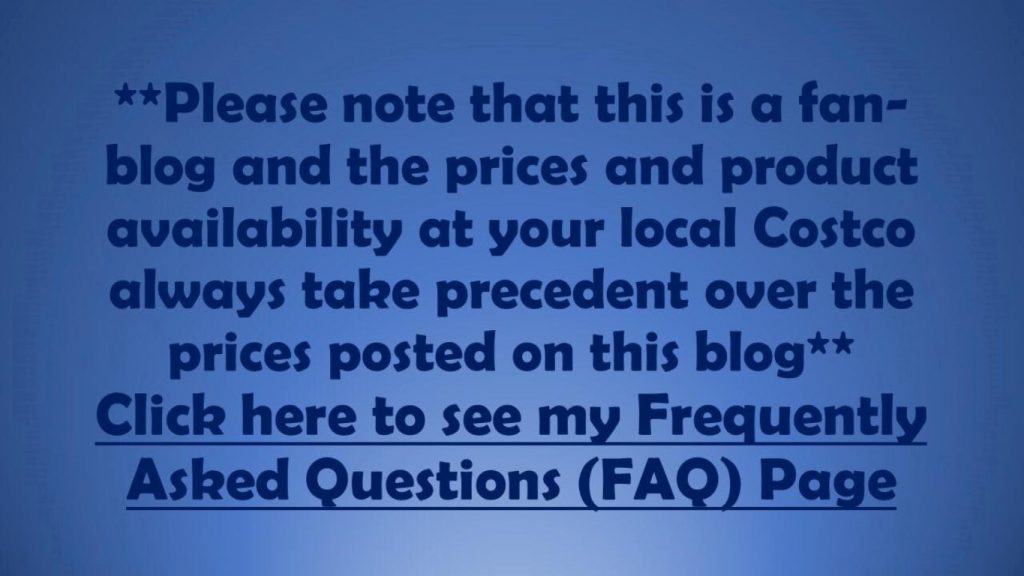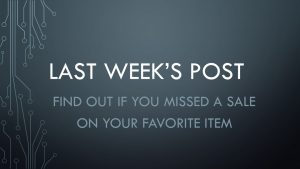 Costco Flyer Sales Oct 7th – 13th 2019
Kingston, ON. Meat Dept. sales Oct 7th – 13th 2019
Costco Treasure hunt sales Oct 7th – 13th 2019