Costco Canada Flyer sales & Costco sale Items May 12th – 18th 2020 – Ontario, Quebec & Atlantic Canada
I walk the whole store for you every Monday when Costco Sale items and Costco Flyer sales are released for the week, then post them here and on our Facebook page.
Want to see what might be on sale next week??? Click the picture below to see what was on sale last year at Costco!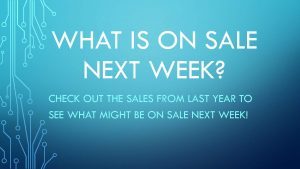 NEVER MISS A POST! Join the Costco East Facebook group to get updated whenever I make a new post! https://www.facebook.com/costcoeast/.
ALSO you can come and see my Instagram feed with Pics of my weekly Costco shopping trips, Dexter and Ewok being lazy cats and pictures of things that I have cooked with anything I've purchased at Costco. You can find that here! https://www.instagram.com/costco_east_fan_blog/
Subscribe to website updates by signing up below
and you'll get a confirmation email from "FeedBurner Email Subscriptions". Click the link within it to activate your subscription and you'll be notified by email whenever I post (1 or 2 times weekly). Check your spam filter or contact me if you have questions or do not receive a confirmation email.
Happy Costco Treasure hunting day!
Welcome back folks, and I hope you all had a wonderful weekend!
Costco is apparently making up for the last month by loading us up 2 weeks in a row with over 230 sale items… I certainly got my editing time in today, that's for sure!
And that's A-OK with me as we've got our outside work in over the last few days.
We cleared out all the wood scraps, cut trees, brush, etc. from around the property (finally) as we plan on chipping it all in a few days… However most of this stuff has been sitting around for longer than we've owned the place, so… Tangled, grown over, a mess… But ya know, we had some time, right?
This was one of the big projects we were looking to get done, and we're maybe a little more than half done at this point??? But a very pleased more than half done I would say!
Exhausting work, and a lot of respect for anyone who does this stuff for a living! It's not easy "hauling wood up a hill" as my partner put it. I agreed, but at the time I was using my brand new chainsaw (woo-hoo!!!) cutting some of the logs into manageable pieces to be "hauled" up said hill, so I was having a blast! I love chainsaw!!! It makes…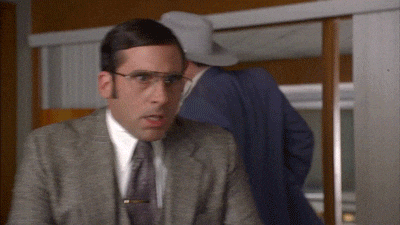 Thank you Brick, it certainly does!
Most of this will be chipped up and used as mulch, so I'll make sure to give you the update on Friday as to how that process went. (Another first.) And some will be used as firewood now that our county's burn ban has been lifted.
Speaking of hot stuff, let's have a look at some of the hot sales at Costco this week!
Robax platinum 102 caplets -7.00 @ 22.99
Old spice deodorant 5 x 85g -3.00 @ 7.99
Mr.Clean magic eraser 9 pk -2.60 @ 10.39
French's yellow mustard 2 x 830ml -2.00 @ 4.89
Red bull energy drink 24 x 250ml -8.60 @ 34.39
Premier nutrition protien shake 18 x 325ml -8.00 @ 28.99
L'Oreal revitalift Day/Night cream 100ml -7.00 @ 22.99
Pepsi 32 x 355ml -2.50 @ 9.49
'Tis but a scratch of what's available folks!
I think I'll call it quits at this point. I'll leave you with a picture of Dexter, who wanted to say hello.
And our sunset last night which was amazing.
I don't think we'd seen the colors like that before, pretty awesome!
Alright, good night/good morning folks. Stay safe, and healthy and I'll see you on Friday!
Please note:
The price at your local Costco takes precedent (or precedence) over the prices listed on this blog.
Costco liquidation/Manager's Special items (ending in .97) vary from store to store.
An asterisk (*) on the price tag means the item is not being re-ordered.
If there is something you really want, ***double check the expiry date*** as some Costco sales items do end mid-week.
***This is a fan run, independent page with no affiliation or endorsement by Costco Wholesale***
The food brands available can differ from region to region. Pictures are taken at a store in Ontario. Sale items should apply to Costco locations in Ontario, Quebec, New Brunswick, Newfoundland & Nova Scotia, if the item is in stock at your store. There will likely be a few deals not shown here in your store. If this blog has helped you save money, consider sharing www.cocoeast.ca with your friends and family! If you see deals at your store that aren't on this blog, post them in the comments and help spread the money saving love!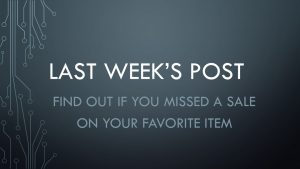 Costco Flyer Sales
Costco Kingston Meat Department sales
Costco Treasure hunt sales