Costco Canada Flyer sales & Costco sale Items May 5th – 11th 2020 – Ontario, Quebec & Atlantic Canada
I walk the whole store for you every Monday when Costco Sale items and Costco Flyer sales are released for the week, then post them here and on our Facebook page.
Want to see what might be on sale next week??? Click the picture below to see what was on sale last year at Costco!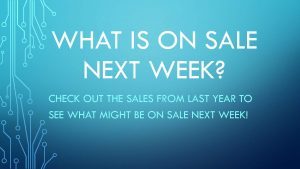 NEVER MISS A POST! Join the Costco East Facebook group to get updated whenever I make a new post! https://www.facebook.com/costcoeast/.
ALSO you can come and see my Instagram feed with Pics of my weekly Costco shopping trips, Dexter and Ewok being lazy cats and pictures of things that I have cooked with anything I've purchased at Costco. You can find that here! https://www.instagram.com/costco_east_fan_blog/
Subscribe to website updates by signing up below
and you'll get a confirmation email from "FeedBurner Email Subscriptions". Click the link within it to activate your subscription and you'll be notified by email whenever I post (1 or 2 times weekly). Check your spam filter or contact me if you have questions or do not receive a confirmation email.
Timbits cereal… Birthday cake flavored no less… Can you get more Canadian than that???
I suppose there are ways, but a Timbits cereal is a very Canadian way to start your day in my opinion. Not that I'm judging, I used to love eating cinnamon toast crunch. And Pop tarts, loved those…
So, there you are folks; my dirty laundry on display…
So cereal confessions aside, Costco was flush with new sales today! As the month long April flyer sales ended today there were a ton (metric or imperial, you choose) of new sales & clearance items on. 240 items to be exact…
So let's take a peek at what you may want to add to your list this week, shall we?
Braun series 8 shaver kit -$40.00 @ $139.99
Grab-a-rag microfibre towel 75 pk. -$4.00 @ $10.99
Apple watch series 5 44mm -$41.00 @ $508.99
Titan 16 can cooler -$5.00 @ $19.99
Pelican mission kayak cosmos 10 ft. -$80.00 @ $319.99
Advil Ibuprofen 200mg 280 tabs -$4.00 @ $15.99
Palmolive advanced dish detergent -$2.00 @ $7.79
Hellmann's real mayonnaise 1.8L -$2.00 @ $5.49
That is a very small sample of the sales activity happening, but I will say it's nice to see some new items on sale… I was getting kind of tired of the same things being on sale, so it was nice to have some new "models" for me today.
Speaking of nice things to look at I picked up a pretty sweet looking Jalapeno plant at Costco today, which is going to find a home on the back porch where it will be bathed in sunlight all day long and provide me with delicious spicy peppers all summer! (or at least that's the hope anyhow)
Already has a few little promising peppers to tease me with!
As for the lettuce we planted, well we've yet to see a sprout but I remain hopeful as always.
I'm always looking for gardening tips, so please feel free to share them with me and all of us. My thumbs aren't the "greenest" so any assistance is appreciated!
On that note, I'll let you move on folks. I need to get to bed, and you need the sales & to get your shopping lists prepared.
Thank you as always for all the comments, and for all the continued support!!!
Good night, see you on Friday!
Please note:
The price at your local Costco takes precedent (or precedence) over the prices listed on this blog.
Costco liquidation/Manager's Special items (ending in .97) vary from store to store.
An asterisk (*) on the price tag means the item is not being re-ordered.
If there is something you really want, ***double check the expiry date*** as some Costco sales items do end mid-week.
***This is a fan run, independent page with no affiliation or endorsement by Costco Wholesale***
The food brands available can differ from region to region. Pictures are taken at a store in Ontario. Sale items should apply to Costco locations in Ontario, Quebec, New Brunswick, Newfoundland & Nova Scotia, if the item is in stock at your store. There will likely be a few deals not shown here in your store. If this blog has helped you save money, consider sharing www.cocoeast.ca with your friends and family! If you see deals at your store that aren't on this blog, post them in the comments and help spread the money saving love!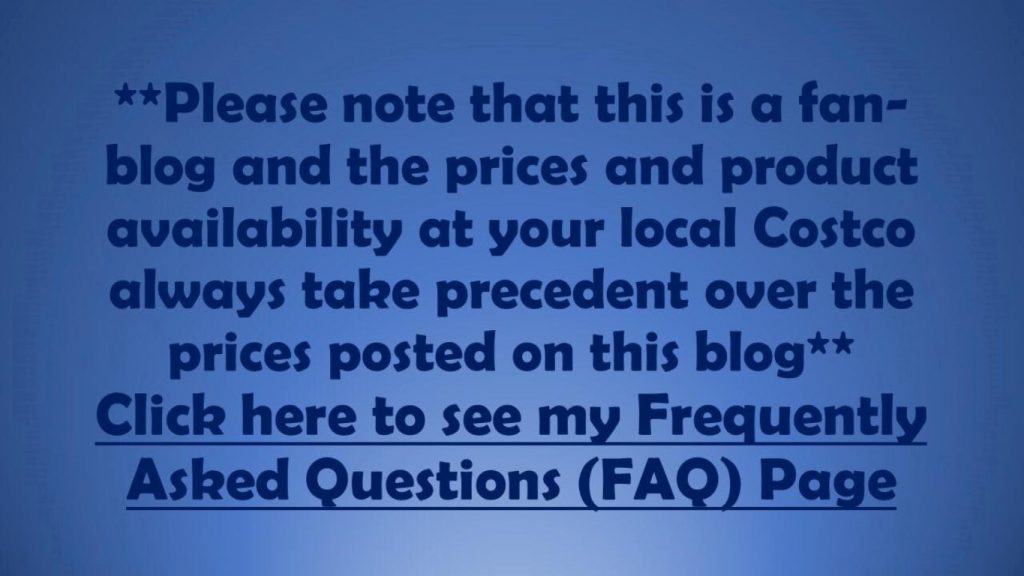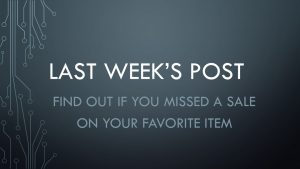 Costco Flyer Sales
Costco Kingston Meat Department sales
Costco Treasure hunt sales